Home

Vintage Magnolia
Details
Aisle Decorations, Centerpieces, Vases, Chuppah, Wedding Arch, Decorations + Accents, Bouquet Wraps, Bouquets, Boutonnieres, Flower Alternatives, Flower Delivery + Setup, Flower Arrangements
Contact Info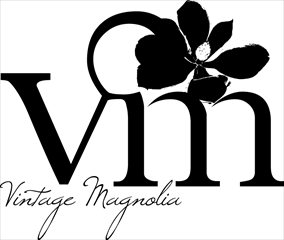 Reviewed on

10/09/2017
Molly D
Caitlin and the rest of the Vintage Magnolia team have a talent and a vision for flowers that I could never have imagined. After changing our entire plan for the flowers, they barely blinked and created a brand new flowerscape that was more beautiful than the inspiration photos... Read More I had found on Pinterest. Their creativity, know-how, and passion for florals shines throughout their work -- they transformed our wedding venue and ceremony location, the bouqets and bouts were absolutely perfect, and we couldn't have been happier with everything they did. They are worth EVERY PENNY and then some. Thank you so much, VM team!! You made our entire day!
---
Reviewed on

9/18/2017
Susie P
Caitlin and her team were amazing! They were super responsive, flexible, and completely got what we were going for. Our flowers were PERFECT - I absolutely loved them and they were exactly what I wanted!
---
Reviewed on

7/05/2017
Jacilyn M
AMAZING & STUNNING!! Emily and her team were seriously perfect in every way and truly made my dreams come true. With only a few "idea" pictures sent, WOW did Emily work her magic!! I wish I could upload pictures on here but they still wouldn't give everything the justice it... Read More deserves. The arch, bouquets, centerpieces and small touches everywhere, our guests, my husband and I were seriously in awe!! With Emily and her team, absolutely zero stress! Ladies and Gents, stop worrying and trust the girls at Vintage Magnolia. You won't be disappointed!!
---
Reviewed on

6/18/2017
Britt R
If only they would let you post photos as part of your review, because words can not describe the amazing job Caitlin and her team did. She really takes the time to get to know her couples and their vision and then she brings it to life in ways you could never have imagined.... Read More Do not waste your time on Pinterest or google stressing about the perfect flowers to pick or what's in season, simply talk to her and let her work her magic. Her attention to detail is simply incredible and she has the ability to transform a blank space into a fairy tale. When we told her we basically wanted leaves and candles, she created one of the most beautiful centerpieces I have ever seen (and not just because it was my wedding)....with leaves and candles. Working with some vendors in Vail can be difficult. They are on mountain time. Caitlin gets it. She is responsive, timely and so on top of it, she answers your questions before you have a chance to ask them! Vintage Magnolia should be your only call if you are getting married in Vail or the surrounding areas.
---
Reviewed on

6/06/2017
Steph M
Caitlin and her team of flower magicians at Vintage Magnolia are absolutely incredible. Working with her was such a simple process and she was able to take my poorly worded vision and create a beautiful reality. At one point, I wasn't sure what I really wanted or how it would... Read More all work out and she went through the different blooms in her cooler to bunch together a small arrangement to get an idea of how everything would come together. On my wedding day, the bouquets were absolutely stunning (as were the centerpieces and decor!). I didn't want to put it down! Total flower magic. I wholeheartedly recommend Caitlin and Vintage Magnolia for your wedding (or for any flower arrangement, for this matter!). They're amazing to work with, deliver a beautiful product, and are genuinely kind and caring people.
---
Reviewed on

9/29/2016
Florence K
Caitlin and her staff did a great job! The flowers were breath taking and set the perfect tone that my daughter, the bride wanted. Many of the guest are still talking about how amazing the flowers were at the wedding !
---
Reviewed on

7/31/2016
Caitlin and her team at Vintage Magnolia are INCREDIBLE!!! From our first meeting I knew that I was in good hands with Caitlin. We discussed generally what I wanted the flowers to look like and what my budget parameters were. She created an amazing presentation for me that layed... Read More out which flowers would be included in each segment and the price points of each. I knew we were on the right track from the beginning and it was so easy to make small changes from there. Caitlin is flexible and she has the best attitude about everything. She is the only vendor that received any panicked calls from me (besides my wedding planner of course) and she always listened to me and made me feel totally at ease. Caitlin and her team created a mock-up for me to showcase the centerpeices and it was amazing. I felt like we were able to collaborate with the other vendors and create the perfect day. The flowers at my wedding were stunning, actually INSANELY stunning!! Caitlin and her team took my vision and made it better than I could have imagined. From the entryway table of hydrangeas, peonies and orchids, to the floating candles, to the stunning flowers all over the cake, to the centerpieces, and finally the bouquets, the flowers at the wedding were absolute perfection. I highly highly recommend vintage magnolia! They will create your dream day with their flowers and you will love working with Caitlin!
---
Reviewed on

10/12/2015
Aubrey H
Caitlin with Vintage Magnolia was awesome to work with. We had a limited budget and she did an awesome job working within my budget and giving me beautiful flowers! You would have never guessed that we were on a budget. My bridal bouquet was absolutely amazing, the... Read More centerpieces were stunning, and the wedding party flowers were perfect. Caitlin was quick to respond, friendly, professional and does beautiful work. The flowers she provided were the perfect finishing touch to a beautiful day.
---
Reviewed on

9/21/2015
Erin B
I cannot say enough about Vintage Magnolia and Caitlin. I went in with a pretty strict floral budget, but big expectations and she delivered beautifully. Since we live in Denver and were often in the Vail Valley during busy planning weekends, we often needed to meet Caitlin... Read More early or on days when they had an event and normally wouldn't have accepted appointments. She was flexible, always smiling and always made me feel very special. She also has amazing floral knowledge - I would (poorly) describe flowers to her and she would instantly know what I was talking about and confirm with images. The flowers were one of the highlights of my day. We also brought a lot of the arrangements home with us and they lasted for over a week - amazing quality and helped to extend the wedding magic just a little bit longer. If you're getting married in Vail Valley, there's really no one else to consider.
---
Reviewed on

6/07/2015
Rachel H
What can I say about this team! So many good things! I didn't do any crying on my wedding day EXCEPT when Caitlin delivered my bouquet. This team is so talented and design focused. I didn't even know I wanted tangerine pops in the florals until Caitlin said "I think we should... Read More add a little pop of orange", and what a great choice that was. I honestly can't say whether I liked my bouquet or my flower belt more. Thank you so much Vintage Magnolia!!
---
Destination Wedding in Vail
Reviewed on

6/29/2014
Marisa M
Vintage Magnolia was so accommodating and took well to all the photos i sent as suggestions that I wanted. When we came to Vail to plan they had a table made up for us to get an idea of the table setting. The night of the wedding the flowers came out perfect! I loved my... Read More bridesmaids bouquets and mine was exactly like the photo i had fallen in love with. Thank you !
---
Beautiful work
Reviewed on

4/05/2014
Elizabeth C
These ladies were so easy to work with! We live in PA but had our wedding in CO and they took care of everything prior via email and created exactly what I wanted. The bouquets were exquisite and smelled so good for days afterward. Even the cleaning staff at our honeymoon... Read More condo commented on how good they smelled. The table-scapes were perfect and the large arrangements around the venue and boughs for the fireplace mantle were fresh, sophisticated and tasteful. They really captured the feel I was going for with our wedding. I would recommend Vintage Magnolia to anyone in a heartbeat!
---
Perfect
Reviewed on

2/18/2014
Emmanuelle T
I didn't see the flowers until the day of..I told them the look I was going for and what I didn't like, and they were perfect! So beautiful. Would definitely recommend them.
---
Such a wonderful experience!
Reviewed on

7/21/2013
Ruthie L
I loved what Vintage Magnolia did at my wedding. I worked with Mary, one of the owners, via email and telephone to plan my destination wedding at Allie's Cabin. I loved everything they did and it was stress-free which was what I was looking for.
---
Gorgeous
Reviewed on

1/04/2013
Samantha G
For my wintery wedding in the mountains, vintage magnolia created beautiful bouquets and boutonierres with mini pinecones, soft ivories, and vibrant greenery. Awesome garlands as well. Affordable and staff is so very kind and great to work with!
---
Touches of Floral
Reviewed on

10/30/2012
Rachel T
I was thankful to find a florist close to my wedding location. They also knew the venue and were familiar with the staff, so it was very easy to have them work together. Flowers were only a small part of our wedding decor, but they did a lovely job creating beautiful pieces... Read More to enhance the look and feel we wanted. Through many phone calls, reviewing proposals, and an in person meeting we were able to accomplish a simple yet classy touch with the floral designs. They were also great about staying within the budget I wanted and making suggestions to help that happen. We were happy with the final result!
---
THE BEST OF THE BEST
Reviewed on

9/03/2012
Kristin M
Caitlin with Vintage Magnolia is a wonder-worker. I met with her MONTHS before our wedding to discuss "a vision". To be honest, I had no vision, but Caitlin helped me create one. I knew what colors I wanted, and what colors I didn't, and she tied it all together. We were... Read More going for "mountain chic" and boy oh boy did she deliver. I had to fight back tears when I saw my STUNNING bridal bouquet. The centerpieces were 100% what I wanted. Short enough to see over, full of color, and rustic. We got so many compliments on how beautiful the displays were. Everything was delivered and set up on time, AND they came back the next day to collect vases and such. Thanks for saving us extra errands on the day after. Gorgeous flowers, the SWEETEST staff. 100% recommend!
---
Lots of color and elegant design
Reviewed on

10/26/2011
Alyssa L
I loved my wedding flowers from Vintage Magnolia. I told them the theme of my wedding and they just ran with it. I did complie some pictures and we went off of one main picture for my centerpieces and bouquets, but they really did most of the work. Their studio is so perfect,... Read More the delivered everything, told me what I could buy myself to save money, and made the tables look excellent. I couldn't have made better arrangements if I tried.
---
Amazing Florists!
Reviewed on

9/26/2011
Kimberly R
Vintage Magnolia provided us with the most beautiful flowers for our wedding ceremony and reception. The staff is wonderful about working with you to help you stay within your budget, and they were able to provide helpful suggestions with respect to smaller accents and details... Read More that ultimately tied things together beautifully. Not only were they dependable (which every bride can appreciate when attempting to plan a wedding!), but their work went above and beyond my expectations, making our wedding day all the more spectacular. I am grateful to them for their fine work and will definitely be referring them to any of my friends who decide to have their weddings in the Rocky Mountains.
---
Awesome!!
Reviewed on

10/28/2010
Ginger C
I loved my flowers! This shop is owned and operated by three lovely ladies, and they do a fantastic job! My flowers were exactly what I was wanting. They treat you like family, and are super sweet! I am from Oklahoma and was doing my wedding in Colorado, they were so nice and... Read More very helpful when planning my wedding from a distance!!
---