Home

VIP Photo Booth - Rave Reviews, Superior Photo Strips.
About this Vendor
Rave reviews, the best photo strips.
We like to think it's our good-looking photo booth attendants that have made us so popular, but really it's the award-winning VIP Photo Booth experience--rave reviews, expert service, and the best photo strips in town since 2009! Request a FREE sample from our office! Serving the Twin Cities and greater MN.
Details
Digital Files, Online Proofing, Photo, On-Site Printing, Photo Props, Photo Booths, Social Media Sharing






Contact Info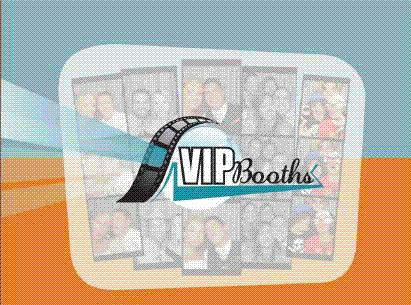 VIP-Booths = GREAT EXPERIENCE & QUALITY SERVICE
Reviewed on

8/14/2012
Megan A
I was proposed to in a photo-booth, so I knew I was going to get a photo-booth for my wedding. At a wedding fair we went to we tried every photo-booth available, and it was evident that VIP-Booths had the clearest and highest quality photos. The VIP-Booth attendant that was... Read More present at our wedding was a perfect fit as well. Extremely friendly and courteous to our wedding guests. Our guests are still talking about how much fun it was, and even better, we have a photo-book to keep throughout the years. Hands down, a GREAT experience.
---
Reviewed on

12/31/2017
Amber K
VIP Photo Booth was great! We originally were going to use Polaroid cameras for a similar effect, but by the time we would have bought all the supplies, it was only $150 more to go with a photo booth, and we're so glad we did. Our guests loved it! We got a wonderful photo album... Read More out of it, which is way better than a traditional guest book. VIP was excellent to work with, and we highly recommend them.
---
Reviewed on

12/26/2017
Sabrina C
We worked with VIP Photo Booths for a company holiday party and everyone had a great time! Beautiful backdrop, fun props, and helpful attendant. Super helpful through the planning process as well. Thanks again! Happy holidays!
---
Reviewed on

11/29/2017
Sarah D
Rave reviews from all of our guests, and such a fun guest book for us to take home! We loved having VIP photo booths as a part of our wedding celebration. It was busy all night long and the pictures are so fun. The attendant was friendly and fantastic, and the booth arrived well... Read More in advance of guests and was ready to go as soon as the reception began. Would highly recommend!!
---
Reviewed on

11/26/2017
Marc W
My wife loves photo booths, but mainly the classic physical ones as opposed to the large backdrop in front of a camera. We were happy to find that VIP photo booth had this option and that they would make a memory book for us that we were able to take home that night! The... Read More graphic designer did a great job matching our invite colors and design to the one found on the photo strips given to guests. Finally, most important of all, our guests loved it! They were excited to get the photo strips right away and had lots of fun with all the different props. Thanks so much!!
---
Reviewed on

10/25/2017
Megan J
Awesome service! Our attendant was so sweet and helpful and made sure all the guests had a great time. The photo quality was great and they provided us with an album at the end of the night (including notes from guests!) - it was such a perfect way to recap the evening since we... Read More won't get our pro photos back for a few more weeks. Our guests LOVED having it and we used the photo strips as a wedding favor - way more fun/useful. So worth every penny - it was packed the entire night :) The company's service is excellent as well! Highly recommend.
---
Reviewed on

10/22/2017
Sonya K
We had a blast with the open air photo booth at our wedding! There was a line all night, the quality is top notch, and props were just right. Thank you!
---
Reviewed on

10/11/2017
Holly W
VIP Photo Booth did an amazing job! The guests loved the pictures and our attendant was very meticulous and outgoing. I would highly recommend VIP to anyone and everyone. The photo quality is also superb.
---
Reviewed on

10/03/2017
Caitlin C
We had a great experience with VIP photo booths! After my sister's wedding had a photo booth that was a huge hit, we knew we'd want one too. VIP photo booths was a great choice! They were professional, flexible with the set up time, and fast to respond to e-mails. The photos... Read More turned out great and our guests had a blast. On top of that, they were very affordable! We shopped around a bit before choosing VIP and they had the best prices for the quality they provide. Overall we were incredibly pleased and would highly recommend VIP photo booths.
---
Reviewed on

10/03/2017
Hannah S
We could not be happier with our experience with VIP Photo Booths! The attendant, Tami Jo, was super friendly and helpful, the props provided were fun, and the photo strip guestbook is awesome! Our wedding guests loved the photo booth- there was a line to use it for most of the... Read More night. My husband and I have looked at the guestbook a number of times already since the wedding because we have so much fun looking at the photos and reading the messages people left us. I have said many times that I am so glad we had a photo booth! VIP is excellent!
---
Reviewed on

9/26/2017
Caitlin K
We had VIP at my daughter's wedding reception and it was one of the best decisions we made. We loved the photo book that was presented at the end of the night and the quality of pictures was very good. I would definitely use VIP again.
---
Reviewed on

9/19/2017
Alyson T
They were AMAZING! Our photo booth attendant was nice and funny. On time, friendly, presentable, and they supplied great props.
---
Reviewed on

9/12/2017
Shannon S
The guests at my daughter's wedding loved this! The pictures were so cute! I am so glad I decided to go with you guys! Great Job!
---
Reviewed on

9/08/2017
Kaitlyn K
We loved having this Photo Booth at our wedding reception! Guests had so much fun and really enjoyed the photo strips. We adore the book we got to keep of all the guest pictures, and will treasure it for years to come. Thanks VIP Photo Booth!
---
Reviewed on

9/07/2017
Danielle H
Having VIP Photo Booths was one of the best decisions we made for our wedding day! From the very beginning, Josh was so great to work with. He is extremely responsive and was so helpful any time I had any questions regarding set up time, how long we should have it, payment... Read More etc. Our guests ABSOLUTELY loved the photo booth and the best part is the book that we got at the end of the night, we laughed so hard looking through it and it is such a great way to remember the night and the people that were there! Our attendant was fantastic and the props were great! I would highly recommend not only getting a photo booth for your wedding or any special event but definitely using VIP Photo Booths if you do!!
---
Reviewed on

8/15/2017
Great experience that our guests enjoyed. The service on the front end scouting out photo booth options, through booking and on the wedding day was excellent. The price is highly competitive, too. Good photo quality, lighting and quick printing. We loved the included scrapbook.... Read More So many of our friends participated and we have long lasting memories thanks to VIP. One suggestion for VIP in the future would be to include a few more wearable props. A suggestion for wedding couples when deciding how much time is needed for a booth, the allotted three hours is likely good. We had 185 guests and everyone who wanted to participate did so in about two hours.
---
Reviewed on

7/26/2017
Maggie P
This was a highlight of our reception--our guests had SO MUCH FUN! We did, too-and love the memory book the attendant put together on the spot. Our attendant was FUN, engaging and put up with my crazy family:) Oh---they had the best props, too. I have been to many a... Read More wedding...this vendor was a CLASS ACT all the way...best we have seen!
---
Reviewed on

7/21/2017
Jenna H
We absolutely LOVED having VIP Photo Booth at our reception! They were super affordable, had an attendant present to help guests and organize the props, each guest got a photo strip as well as an extra one to put in a book with a little note for us, and the option to choose... Read More between the open air or the "classic" photo booth was super helpful. We went with the open air and they coordinated the background with our theme and colors and designed a personalized background for the photo strips to match! They set up during dinner and we never even heard them come in. It was a huge hit with our guests and it's super fun to go back and look at all our strips in the book that was left for us! I highly recommend VIP and their services!
---
Reviewed on

7/10/2017
Nicole W
We are so glad we used VIP Photobooths through the Wedding Collective for our wedding! Nicole was our attendant and she was fun and made sure everything ran smoothly day of. The props were fun and the photo strips looked great. Nicole put together a super cute memory book of the... Read More photo strips from the night and it's so fun to be able to look back and see how much fun everyone had in the photo booth!
---
Reviewed on

6/17/2017
Judith O
VIP Photo Booth was a MAJOR hit at our wedding! Everyone who came got a chance to use the booth. The attendant was amazing and very outgoing. The photobook/ guestbook that she made for us was great! I would strongly urge anyone having a wedding to hire VIP Booths!
---
Reviewed on

6/17/2017
Amanda M
Awesome job VIP Photo Booths! It was very fast and easy to book with them and the prices were very reasonable. They were very responsive to emails and periodically made sure we were satisfied with how our booking was going. We bought a package that included a guestbook, and it... Read More turned out great! Our attendant, Nicole, was really great with our guests and interactive with them! She encouraged people to take photos and brought props for people to use. Our guests had a lot of fun taking photos in the enclosed booth and we got a lot of really great photos from it, which was a nice memento to look at right away after our wedding was over and we were waiting for our professional photos. We would definitely recommend VIP Photo Booths to our friends!
---
Reviewed on

5/18/2017
Danielle D
AWESOME AWESOME AWESOME!!! So great our guests loved the photobooth! We love the photo aulbum!! Carly was a great attendant and Josh and his whole team were easy and quick to work with!! Thank you VIP Photobooth!
---
Reviewed on

2/27/2017
Chelsea H
We hired VIP Photo Booth for our February wedding and could not be more pleased both with the quality of the service and the quality of the photos. The photo booth attendant was courteous and attentive, without being pushy. The props were fun and people loved incorporating them... Read More into photos. However, my favorite part was that it was an actual photo booth, not a screen or backdrop. For our venue and our preferences, this was perfect. The pictures turned out great and we have them in electronic, CD, and paper forms (in the form of our photo guest book). Would definitely recommend!
---
Reviewed on

2/20/2017
Keisha W
We had a photo booth available for a few hours during our wedding reception and our guests LOVED it! The kids had a blast, and were not only entertained throughout the night but also took some great pictures. Definitely recommend this company and this idea!
---
Reviewed on

1/15/2017
Erin W
My fiance and I compared several photo booth options for our wedding. Their quality is far above the others and they were competitively priced. Nicole B was our attendant and she did a great job! Everyone loved all the fun and unique props, she put together an excellent memory... Read More book, and thankfully had lots of extra pages! :-) We emailed a graphic of our invitation and they were able to incorporate the design into the photo strips. Our only regret is booking 3 hours instead of 4. It was a huge hit!
---
Meet The Owner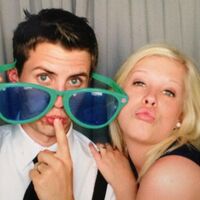 Josh
Hi! Thanks for checking out our page and for your interest in working with VIP Photo Booth. VIP began back in 2009 to make the photo booth experience more personalized for each client. Over 1,500 events and numerous awards later, we have stuck to our family-owned principals, providing the highest quality rentals in Minnesota at an affordable price. I would love to connect with you to learn more about your wedding and talk to you more about how VIP can help you and your guests celebrate such an important day. Hope to hear from you soon! Cheers, Josh