Home

Wanderable Honeymoon Registry
About this Vendor
Register for Experiences, Not Things.
Register for experiences, not things. Wanderable helps couples discover, plan, and fund their dream honeymoon.
Details
Boutique, Charity, Honeymoon, Online, Registry

Contact Info

Reviewed on

3/20/2017
Mia L
Wanderable was the perfect registry for us! My husband and I both had lived on our own before we got married, so we had more than enough of the basics. What we really wanted was a trip to Spain, where we could make the most of our trip, see and do everything possible, and not... Read More worry about the expenses. Our guests were a part of making those memories, and it meant so much more to us than getting a lot of pots and pans. We loved that Wanderable let us personalize the website completely. We could add our own pictures and descriptions for all of the things we wanted to do and make it a more personal experience for our guests. We highly recommend this website! It is definitely worth it.
---
Reviewed on

7/06/2017
Rebecca M
We used Wanderable along with a traditional registry so that our guests had an option to give us more than just "stuff". Knowing that we wanted an adventure to start off our life together, people could contribute to different excursions that we wanted to do on our honeymoon.... Read More There are different templates available to design your page, and then adding each activity with varied contribution amounts is really easy. Once our entire wishlist was purchased, I easily added a few more items. We found the process simple and got our funds transferred very easily after the wedding.
---
Reviewed on

3/05/2018
McKenzie W
Easy to set up and easy for guests to access
---
Reviewed on

2/28/2018
Samantha S
Wanderable is perfect. Setting it up is super simple and getting your gifts (money) in your account once it's all over is even easier. I highly recommend using Wanderable as your wedding registry.
---
Reviewed on

2/13/2018
Emily O
Wanderable was great! It was definitely the best looking of all the honeymoon registry options we looked at, and everything went perfectly without a hitch when it came to posting items and transferring balances over to our bank account. Thanks!
---
Reviewed on

1/03/2018
Amanda B
This site was very easy to use and we had no issues with transferring gifts to our bank account.
---
Reviewed on

1/03/2018
Jessi C
We used Wanderable for our registry, and ultimately really liked it. It was easy for our friends and family to gift us certain activities or request that we do something. It was also really nice because some of the gifts came with a card in the mail with a nice note written on... Read More the back from the sender.
---
Reviewed on

1/03/2018
Kiley M
My husband and I really liked Wanderable for our honeymoon. There's a small fee, but the website is so professional looking, and our guests had no problem navigating it. Once we were on our honeymoon, we were able to transfer the money quickly, which was great. I would... Read More definitely recommend it to a friend getting married.
---
Reviewed on

12/11/2017
Whitley K
This website was a great way to allow our guests to contribute as little or as much to our honeymoon fund as they wanted. We had no issues the whole time and the money was very easy to withdraw. You get to choose your design of your registry and customize it the way you want.... Read More Awesome!
---
Reviewed on

12/09/2017
SHELBY L
This site was so easy to set up and use (for us and our guests). I am very happy with it. Planning a wedding is extremely stressful and the process of using Wanderable was zero stress.
---
Reviewed on

12/07/2017
Maggie L
Accessible, Fun, Interactive, and user friendly! We are now on the most wonderful honeymoon imaginable and what makes this so great is how much support we received from friends and family via Wanderable. We live in Portugal and most of our family was coming from the USA so it... Read More was awesome for them to engage with our honeymoon in this way and not have to travel with gifts. Now that we are on our honeymoon it is really fun to tag people when we are on various adventures and send pictures as a way of saying thank you. YES this is a great way to create a registry.
---
Reviewed on

12/04/2017
Lindsey S
Wanderable was very user friendly! I had a lot of fun personalizing our page and adding everything we wanted to it to make our honeymoon great! Many guests contributed to it as wedding gifts and stated they really liked the idea! It even gives them an option to send you a card... Read More through Wanderable for those guests who like to give something tangible.
---
Reviewed on

12/02/2017
Becca C
They made registering our honeymoon easy and fun, and our guests loved being able to help fund parts of our honeymoon rather than give us gifts we don't have room for in our apartment. A few of the older guests had trouble using the site, and it would be great if it stored bank... Read More account info so we didn't have to reenter it every time we wanted to transfer our gifts to our account, but otherwise it was a fantastic experience using wanderable and we'd definitely use them again if we were doing it all over.
---
Reviewed on

12/02/2017
Brittany S
Wanderable proved to be the perfect way to get gifts towards our honeymoon and not stack up a bunch of boxes of stuff we didn't need. It was seamless for both the gift givers and for us to receive our money. The interface is easy to use and it provides a great alternative to the... Read More traditional gift registry that wasn't a good fit for us.
---
Reviewed on

12/01/2017
Luke E
I really loved how you could put "items" on it, just like a regular registry. People don't want to give money to an anonymous pot, they want to feel like they are getting you a gift. By making each experience a gift of it's own, people really engaged with the honeymoon registry.... Read More You can also have the choice of absorbing the payment fee with the funds given to you or to make the fee part of each individual transaction. We opted for the former.
---
Reviewed on

12/01/2017
Derick S
Perfect way to get your guests involved in your honeymoon!
---
Reviewed on

12/01/2017
Amy G
Loved it. So easy to use. We weren't sure where we were going so this site lets you register for stuff and then cash out the amount at the end.
---
Reviewed on

11/30/2017
Kenzie C
This was an AWESOME thing to register for. I lived with my husband for 3 years before we got married. We had everything that you could ask for on a typical registry. We were able to register through Wanderable and our guests could contribute to our honeymoon! We were able to... Read More enjoy amazing things on our vacation because of our guests. I cannot recommend this enough!
---
Reviewed on

11/30/2017
Hannah L
Wanderable was the perfect site for us to use for our wedding and honeymoon!! It was easy to navigate, visually stimulating, fun to set up, and really easy to access the gifts following our wedding. I would recommend it to anyone! We got many compliments about our wanderable... Read More page from guests.
---
Reviewed on

11/30/2017
Emily A
Easy to use. Great experience!
---
Reviewed on

11/30/2017
Kassie K
I loved having Wanderable for my honeymoon registry. The options they have are awesome!! Very happy!!
---
Reviewed on

11/29/2017
marina r
My partner did the research on honeymoon fund sites and found this one to be the most user-friendly with the best breakdown in terms of fees. We loved using it and we especially loved having the option for loved ones to help fund our trip to Australia!
---
Reviewed on

11/25/2017
Lindsay L
I loved that Wanderable's website was easy to use and navigate. I was able to customize activities, but also use examples provided by their website. I loved that the fees were manageable and I was able to absorb the fee rather than my guest taking on the fee themselves. Also... Read More getting the money when my wedding day was over was easy and quick. The only reason I did not give a 5 star rating was that the guest's option for choosing to pay with a Credit Card or a Check was not visible enough. The drop down was not clear enough so I know that some of my guests were not aware of the other option to pay with check. Some of my guests would have preferred to pay by check. I believe the pay options should be listed and chosen by checking a box rather than using a drop down feature.
---
Reviewed on

11/20/2017
Andrea G
Wanderable was so easy to use, and a fun way for guests to give us money since they knew exactly what we wanted to use it for. Would definitely recommend to other couples!
---
Reviewed on

11/19/2017
Gwendolyn A
Comes with nice layouts that you can customize any way you want, a variety of "items", and methods of payment. It takes a long time to actually get your funds though; I can understand the extra security (they take 3 days to do a verification step for those paying by card) but... Read More let's face it, most people give gifts just before and on the wedding day. So if you go off on your honeymoon soon after the wedding, you won't get your funds until almost a week later (the security check plus the few days it takes for your bank to process the deposit) which makes using the funds for your honeymoon (the whole point of this registry) a little difficult. Also, while guests can put in their email address along with a note, I would recommend giving them the option to put their mailing address in as well so that when it comes time to sending out thank you cards it makes that part of things a little easier. Overall, easy to use, easy to customize, and the fee is reasonable and I would recommend it as long as you keep in mind that it takes a while to receive your gift.
---
Meet The Manager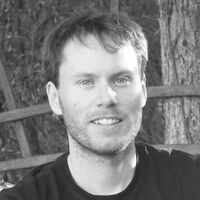 Adam Warner
Adam is a writer, editor and travel expert. He loves (Philadelphia) sports, photography and weekend road trips with his wife, son, and golden retriever. Adam loves helping couples create beautiful and unique registries, and ensuring the most seamless process for couples and guests alike. He is likely your first point of contact when you email or call Wanderable.