Home

Waukesha Floral & Greenhouse
About this Vendor
Fresh, Fun, Fabulous!
"My bouquets were EXACTLY what I was thinking of!" "My guests all wanted to take a centerpiece home." "Perfect flowers for my pictures!" "I'll refer you to everyone I know." These are just some of the comments from our brides. Let us inspire you in-store and online: Pinterest.com/waukeshafloral
Details
Aisle Decorations, Centerpieces, Flower Girl Baskets, Pedestals, Plants, Vases, Wedding Decoration Delivery, Wedding Decoration Setup, Decorations + Accents, Flower Crowns, Bouquets, Boutonnieres, Corsages, Flower Alternatives, Flower Delivery + Setup, Flower Arrangements
Contact Info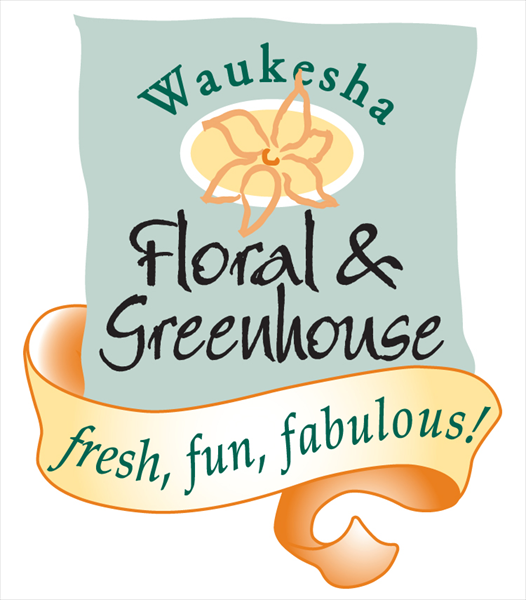 Reviewed on

4/09/2018
Mackenzi L
Super helpful, so nice and went above and beyond what I could even imagine! Absolutely beautiful and totally affordable. They were quick to the venue. 100 stars!
---
Beautiful
Reviewed on

9/03/2012
Hilary B
I loved Waukesha Floral. The lady who runs it is very creative and easy to work with. All I said is that I wanted to have roses in my boquet and she instantly designed it with smaller spray roses and added hydrangea and tied ribbon around the stems. She even added some bling... Read More inside the flowers!! I loved it because she handled everything for me. Amazing!
---
Yay
Reviewed on

10/24/2011
Meghan M
I gave Mary Jo a picture of what I wanted and she was able to create a bouquet that looked even better! All of the flowers looked fabulous and were delivered right on time. The price is also reasonable for the quality of what you get -- highly recommend!
---
Reviewed on

7/13/2017
Marina B
Everything was so beautiful and we got so many compliments. It was everything we wanted and more. I wasn't too sure on exactly what I wanted and Michelle made everything so easy, and hassle-free. Thank you and the whole staff for making our special day truly amazing!!
---
Reviewed on

3/29/2017
Sarah R
Waukesha flora was wonderful to work will, and nailed my vision and theme. Flowers were everything I expected them to be an more. Their floral stands were great along with the rental prices. I will definitely use them for the future for special occasions.
---
Reviewed on

11/30/2016
Jody B
I talked with Kathy at Waukesha Floral and Greenhouse regarding my flowers and my bouquets were stunning! I was more concerned about color then I was about type of flower and they made beautiful choices on the type of flower as well as the colors. I was only sad that my flowers... Read More wouldn't last forever because they were so beautiful. Thank you for such an absolute amazing job!!
---
Reviewed on

11/09/2016
Molly E
Waukesha Floral and Kristy were amazing! Not only did they deliver beautiful flowers and decorate a a gorgeous ballroom, but Kristy was so helpful!
---
Reviewed on

7/05/2016
Sandra K
Michelle at Waukesha Floral was wonderful from the moment we started planning our flowers! She showed us color-grouped flipbooks to give us ideas, and she was able to suggest many flowers based on our ideas about how we wanted the flowers to look. Despite not knowing much... Read More about what we wanted when we went in, she was able to gather enough information to make some really stunning arrangements. After hearing how much I love succulents, she suggested adding just a few in the bridal bouquet to set it apart—what a neat idea! I was even able to take them out of the bouquet afterwards and plant them, and they are happily sending down roots right now as I write this. It makes for a nice long-lasting souvenir of my beautiful flowers! She also took our idea of interesting textures and suggested flowers like billy balls, kangaroo paws, hydrangea, protea, and monkey-tail ferns. These all added up to a very unique and eye-catching bouquet, which absolutely fit me, but it was still just plain gorgeous, which fit the setting of a wedding. Good job, Michelle! For the ladies, we got bouquets for me and my two bridesmaids, a crescent-shaped floral hairpiece for me, and wrist corsages for mothers and grandmother; for the men, we got boutonnieres for the groom, groomsmen, fathers, and grandfather. Every category was a little different, but it was united in color scheme; this helped us avoid having everything be too matchy-matchy. Our order was probably not too complex for them to accomplish since we only had flowers for people to hold or wear rather than centerpieces or flowers for the service, but everything really was wonderful, and the price tag was quite reasonable for the work they did. Delivery was prompt according to when they said they would deliver the pieces, and everything was packaged and labeled neatly—a very good thing when it's the morning of your wedding and you're running around, trying to make sure everything is done right! I was very satisfied with their work, and their workplace itself is beautiful, airy, and comfortable. If you are anywhere in the Milwaukee area (they delivered all the way out to Franklin for me), I would strongly urge you to check them out.
---
Michelle was great!
Reviewed on

9/30/2015
Kristin S
Waukesha Floral & Greenhouse did an amazing job on our wedding flowers! Michelle was great to work with and very helpful. Our bouquets and boutonnieres were exactly what I envisioned! They were beautiful!
---
Beautiful Flowers!
Reviewed on

11/22/2014
Kristen S
All of my centerpieces for my wedding were absoultly beautiful. Denise used all of the colors and flowers that had I had picked out. I had large and short arrangements and both were done to perfection. My bouquet beautiful along with wedding parties flowers. I highly... Read More recommend using Waukesha Floral for your wedding flowers!
---
Beautiful and perfect!
Reviewed on

11/20/2014
Denise listened to everything that we described and created the most beautiful arrangements, bouquets, and accents for the church. Easy to work with, very flexible, wonderful suggestions, and fabulous result. I would highly recommend them for any occasion. I am sooo glad we... Read More used them because the result was exactly what our daughter had envisioned.
---
Flowers more beautiful than I imagined!
Reviewed on

8/27/2014
Stephanie M
All I can say is wow! I love flowers, and so it was very important to me to have an amazing bouquet - and boy did Waukesha Floral and Greenhouse deliver! My style is modern, nothing too froo froo (if that is even the correct term) and I love jewel tones. Just that little bit of... Read More information is all I took with me to my appointment there and one of their floral designers walked me through a variety of choices and added some personal touches that I thought to myself "wow, that is totally me!". When I saw the flowers for the first time at the wedding, my jaw literally hit the floor. They were beyond anything I had imagined! They are slightly more expensive than another vendor I checked out, but you can't put a price on that kind of quality. My bouquet lasted just over 3 weeks after the wedding, that's how fresh the flowers were! I wish I could post a picture with my review! My tip? Ask for monkey tails in the bouquets! They are a deep brown stem that makes a curly Q and was my favorite part of my bouquet!
---
Beautiful Flowers, Reasonable Price
Reviewed on

6/17/2014
Becky W
Denise at Waukesha Floral was fantastic. She was able to work with me in picking out flowers that were both what I wanted as well as cost effective. The flowers were super fresh and arranged beautifully. We received many compliments on them and they lasted long after our wedding... Read More day. I am so happy with how they looked and amazed at how reasonable they were (even though I picked expensive flowers!). I will defintely go back for other events and for gifts for others.
---
Very Satisfied
Reviewed on

2/17/2014
Natalie G
Waukesha floral did everything I asked for perfectly! I could not be any happier with their work.
---
Amazing!
Reviewed on

8/26/2013
Kimberly L
Flowers and photography are the two hardest vendors to pick when it comes to wedding planning I think because there are so many vendors out there and they all start to look the same after you've talked to a few, but for me picking Waukesha Floral was a no brainer. I have used... Read More them in the past for other events and the service and quality are always outstanding. Not to mention I had seen their pomander balls at the WI State Fair a few years ago prior to being engaged and knew that they were a must have at my wedding...and they looked amazing. As for the rest of the flowers they too exceeded my expectations and this was one of the toughest things for me to pick for the wedding because I could not see the final product prior to the day of. I had plenty of ideas of what I wanted but tricky thing with flowers is what is and is not in season, but the florist was so helpful in suggesting comparable flowers which obviously helped in the overall cost not having to special order out of season flowers. And like I said everything turned out beautiful!!!
---
Very Helpful
Reviewed on

10/19/2012
Trisha Z
I wanted fresh flowers for my wedding, but wanted to keep the cost fairly reasonable. I went back and forth with the floral designer a few times to bring the price down and she was willing to help. I am so happy the way everyones flowers turned out, I just wish they would last... Read More forever!
---
Gorgeous flowers & Impeccable Service
Reviewed on

7/27/2012
Natalie M
Our wedding was beautiful because of Waukesha Floral. My husband and I had an outdoor wedding and indoor reception and initially had no clue what we wanted. Mary Jo Van Natta gently guided us through Waukesha Floral's offerings, a truly impressive array of decor. They offer... Read More full-service delivery and set-up. They do an amazing job. Mary Jo is extremely knowledgeable about flowers and plants, she is organized, has a superb eye for detail, and provides excellent feed back through e-mail, it never took more than a few days for her to respond. We were beyond satisfied with every aspect of Waukesha Floral.
---
Great flowers!
Reviewed on

7/01/2012
Kate R
The centerpieces and bouquets were beautiful. They listened to every suggestion and had fantastic customer service!
---
Beautiful flowers...
Reviewed on

5/04/2012
Alyssa B
My flowers were EXACTLY what I wanted. They were absolutely gorgeous. I wanted orange, yellow, and white for my bridesmaids and a mix of white and ivory for myself. When I saw how tastefully they were put together on the big day, I was elated. I was a little disappointed,... Read More although I did expect it, that the hydrangeas in my bridesmaids' bouquets did not last throughout the day and were very much wilted by the end of the night. Luckily all it took was re-hydration for them to bounce back the next day!
---