Home

Wedding Dance Houston
About this Vendor
For Your First Steps Together
Dance like you've always wanted! We'll teach you the moves you want to learn--whether you want to put on a show or just get through a simple slow dance together. You'll be leading and following in no time!
Details
Contact Info
Reviewed on

10/21/2015
Out classes were awesome and I would definitely recommend Catherine – five stars! Since we never had such classes before, my fiance and I were skeptical about being able to dance in such a limited amount of time (acceptably good). However, the results surpassed all our hopes -... Read More the dance was beautiful, we felt confident while dancing. Our guests enjoyed the dance and asked us to dance again for them. Thank you, Catherine!!!
---
Reviewed on

8/31/2015
I cannot express how much I enjoyed our lesson with Catherine! She made me and my fiancé feel comfortable and in an hour we felt like we were actually dancing!! Catherine made us laugh and it was such a fun experience! Wedding Dance Houston gets five stars from me!!!
---
Reviewed on

10/31/2017
Nora J
I don't have enough words to express my gratitude towards Andrea. Not only was she extremely insightful for what would work best with us but she also worked with our work schedules which is a challenge on its own. I would 100% recommend her for your big day over and over!!!
---
Reviewed on

10/31/2017
Mary Cathorine J
We are taking dance lessons from Wedding Dance Company and loving our experience. We started with a chain company that sold us a big package of lessons and we didn't even want to finish it. This program lets us focus on our wedding and each other and everything is private and... Read More customized. Highly recommended!
---
Reviewed on

10/30/2017
COURTNEY P
I booked lessons a month ago with Catherine. My fiancé and I were on a crazy schedule but Catherine worked well with us and came to our house to teach us in our living room! We moved a coffee table and had plenty of room to move in. I was pretty shocked, but it made for easy... Read More practicing! Catherine was great to work with, accommodating, and we always had fun! I have recommended Wedding Dance Houston to three other of my friends for their upcoming weddings too! You will not be disappointed!
---
Reviewed on

10/30/2017
mary g
Wedding Dance Houston is amazing! I don't know where to start! My fiancé and I had been wanting to learn to dance for our wedding and after taking a few specials at other Houston studios my fiancé and I did not feel comfortable with our dancing at all. I found Wedding Dance... Read More Houston and reached out to Catherine! She responded quickly and we got in the same week for our first lesson. Within that first hour we were already working on an entrance and a few turns that my fiancé and I still enjoy using! Catherine treats you like family and you will feel so confident on your first day! Not to mention she will keep you smiling and laughing all the way through the lesson!
---
Reviewed on

10/30/2017
Katie L
Catherine did an incredible job with our first dance! We picked a medley of three songs and three styles and she worked well with us and created moves that were easy but we felt comfortable performing! She came out to our reception venue to run through our dance a week before... Read More the wedding. Catherine wasn't just our instructor but became our friend! This was the best part of our wedding planning by far!!!
---
Reviewed on

10/30/2017
Mari G
Andrea did such an amazing job helping us with our first dance that we were able to spend two of the lessons focusing on the father-daughter and mother-son dances! She had a great "go with the flow" attitude and made everyone feel at ease when learning the dances. We highly... Read More recommend her! She worked around our crazy schedule AND even met us for a last minute lesson 3 days before the wedding!
---
Reviewed on

10/30/2017
Ellen C
Andrea is the BEST as she has a way of putting everyone at ease while giving you the confidence with her patient encouragement and teaching abilities to dance the night away. Andrea brings the music- all you do is let her know your wedding song and she will help bride and... Read More groom, father of bride with bride, and mother of groom with groom for all the dances. We had two weddings and a debutante in 9 months and Andrea worked with a variety of our music selections and styles and made it incredibly fun for all! We never could have gotten through all of it without her. If you have a wedding or just want to learn to be a more confident dancer I highly recommend Andrea!!!!
---
Reviewed on

10/30/2017
Blair k
Andrea made learning our first dances fun and enjoyable. My husband, parents, and in laws had a wonderful time not only dancing but talking and laughing with Andrea. I would highly recommend using her for your first dance!
---
Reviewed on

10/29/2017
We got exactly what we wanted from our lessons and had fun learning together. My husband wanted to look like a pro and I must admit he pulled it off. I had a blast and I'm so happy with the photos and videos of our dance.
---
Reviewed on

7/10/2017
Vinaya R
We had so much fun learning our wedding dance. My husband was so nervous and Catherine made him so comfortable and we both really enjoyed our dance. We got so many compliments at our reception! Highly recommend Wedding Dance Houston!
---
Reviewed on

4/14/2017
Martha B
Catherine is the best dance instructor in Houston. We wanted to do something a little different for our wedding and Catherine quickly choreographed a simple and medium paced, but emotional country and western two-step to our favorite song, 'Kiss Me In the Dark'. The classes were... Read More a lot of fun and Catherine is such a personable teacher one quickly feels like a close friend is teaching rather than an instructor. We both highly recommend Catherine and promise you will not be disappointed; she can do it all.
---
Reviewed on

11/18/2016
Catherine did an outstanding job for us! In just 3 lessons she taught us our wedding dance, which was no small feat for my wife and me as we aren't the most coordinated of couples! Our dance was a huge hit on our big day, and we owe it all to Catherine!
---
Reviewed on

9/27/2016
Judith R
My husband found Catherine online and I'm so glad he did. My husband and I are not dancers. lol We don't like dancing... period! Catherine helped us get our first dance down in 5 lessons. She is very open to everything and makes sure you are comfortable with the moves she comes... Read More up with. She did such an amazing job with our first dance and our guests told us they felt like they were in a fairy tale and were surprised by our dance (considering we don't dance). It was perfect. We cannot thank Catherine enough for helping us!
---
Reviewed on

9/09/2016
Mallory B
My now husband and I were hesitant to take dance lessons and have a choreographed first dance. But let me tell you - working with Catherine at Wedding Dance Houston was the best decision we made while planning our wedding! She is so incredibly talented, and after our first... Read More lesson with her, we were both so excited to show off our moves! We just got married last weekend, and we performed our first dance flawlessly (even the lift!!). Our guests were cheering us on the whole time, and it was just so much fun. Catherine made us feel so confident, that my husband even dipped me for our first kiss! I'm still reliving it all. So grateful for Catherine's hard work! We loved working with her.
---
Reviewed on

8/24/2016
Taylor
We did one private lesson with Catherine for the father-daughter dance. She was easy to work with for scheduling and planning the lesson. We really enjoyed the lesson and it helped us on the wedding day!
---
Reviewed on

8/20/2016
Kelsey S
Catherine choreographed our wedding dance, and did an amazing job! We did two songs and she edited them to blend into each other for our dance. We did three dance lessons at our house, and she was very prompt and efficient in our hour long lessons. She even drove through the... Read More Houston flooding to get to us! She was very flexible in scheduling times for our lessons and worked with us on our schedule. We are so happy we chose this vendor!
---
Reviewed on

5/22/2016
Allyse L
Catherine was awesome! She choreographed our whole dance perfectly with us and helped us get it down perfectly. I can't imagine getting our first dance to be exactly the way we wanted with anyone else. Our guests couldn't stop talking about how great we looked together!
---
Reviewed on

10/30/2015
Andrea S
Thank goodness for Wedding Dance Houston. After only two lessons we had a fully choreographed dance that fit our needs perfectly. Thank you Catherine for saving us from an awkward 3 minutes of swaying back and forth like a couple teenagers at the prom.
---
Reviewed on

10/28/2015
Andrea N
My husband and I turned to Andrea Cody to help choreograph our first dance. She made it easy, fun, and comfortable. She taught and showed us lots of moves in a short amount of time (1 hour). Within that time, we were able to put together a unique, upbeat dance routine that our... Read More guests loved. Best of all, Andrea encouraged our dance confidence so now when we go to other weddings or parties, we can use what we learned from her lesson.
---
Reviewed on

10/27/2015
Terri C
Andrea was amazing! She was incredibly patient with us, especially with my husband who has never danced in his life. We wanted to recreate a dance we saw in a movie, so she taught us the choreography and cut the song for us too.
---
Reviewed on

9/04/2015
Kelley
Andrea with Wedding Dance Houston is wonderful! My husband and I only had a few days pre-wedding where we could be at the same place, same time (we temporarily live in different cities), and had no idea what we were doing when it came to ballroom dancing. We tried some YouTube... Read More videos before realizing we were out of our league and contacted Wedding Dance Houston. Andrea was flexible, patient, and really taught us a lot in our 1-hour session. We were much more confident, had so much fun, and received a lot of compliments at the wedding. Highly recommended!
---
Reviewed on

8/26/2015
Rachel D
Andrea was great!! She helped my husband and I nail our first dance! We danced to Ed Sherran's "Thinking Out Loud". It was a hit with our guests as well! Andrea also helped my dad and I with our father daughter dance. She is very patient, full of ideas, knowledgeable, and an... Read More overall awesome dance instructor!! She was able to take our beginner's level to the next level and simplified our dances for us. We really enjoyed our dance lessons (We took a 1 hour session) and it definitely helped complete our wedding day! Thank you, Andrea!
---
Reviewed on

5/12/2015
Tiffany P
Andrea was very nice and did a great job. She fit us in on short notice and in 3 lessons built our skills into a first dance that fit us as a couple. She listened to our ideas, provided ideas, and gave us tips of perfecting the dance. I highly suggest couples take advantage of... Read More what this company has to offer to give them a fun, sweet, and planned to the extent you want first dance.
---
Meet The Owner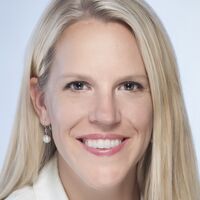 Andrea Cody
Andrea grew up in Houston's Memorial area and has enjoyed dancing her entire life. She trained in her youth at Houston Ballet Academy and later developed a passion for social dancing. In high school at St. John's School, she founded and directed the school's Social Dancing Society. In 1997, she was a founding member and instructor for the Houston Swing Dance Society, for which she also served as Vice President. In 1999, she placed first in the city and tenth in the nation for swing dancing at the American Lindy Hop Championships. She is the Founding Director of Dance Houston.