Home

White Lace & Promises
Details
Bridesmaid Dresses, Flower Girl Dresses, Mother of the Bride Dresses, Wedding Dresses, Dresses, Alterations, Fashion





Contact Info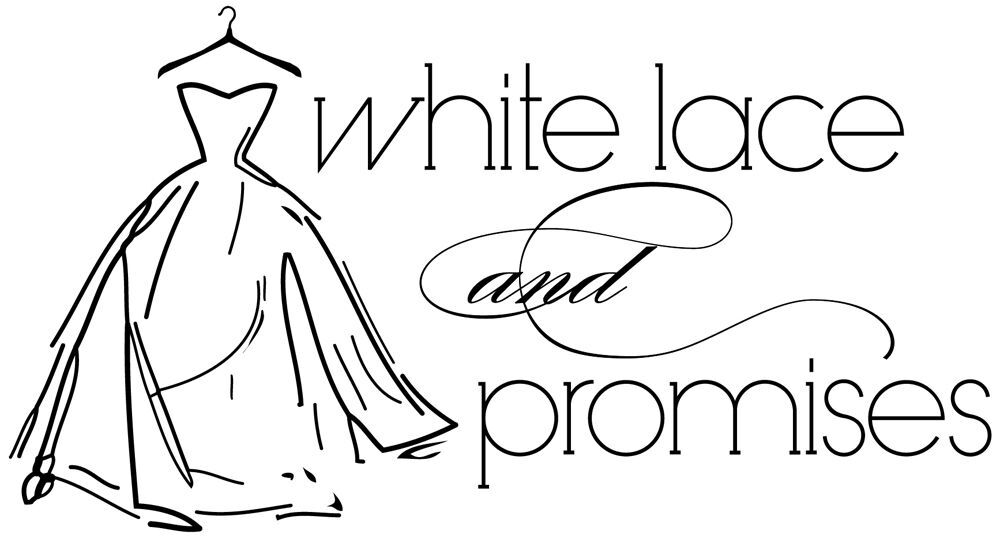 Reviewed on

12/10/2017
Sandra H
Found my dream dress here and had such a great experience. Would highly recommend!
---
Reviewed on

12/01/2017
Jennifer T
My daughter-in-law found her perfect dress at White Lace and Promises. They made her experience so much fun! Alterations were so easy with them and very professionally done. As the mother of the groom, I also found my dress there and had the exact same experience. Easy to... Read More schedule fittings, all completed to perfection, and the dresses were ready to wear when we picked them up for the wedding!
---
Reviewed on

11/09/2017
Lauren O
This bridal boutique deserves a spot on TLC Say Yes to the Dress! Everything you ever need in a boutique when selecting your dress. All the ladies that work here are magnificent and so well elegant and patient with you. My family and I had such a great experience here even... Read More during all the fittings and alteration processes. Thank you WLP for all your help in making sure I didn't leave without my fairytale dress!
---
Reviewed on

11/02/2017
Lindsay F
Morgan was great!
---
Reviewed on

9/20/2017
Mariella B
I cannot recommend them enough. The Best selection of vintage and romantic dresses without going out of state. Chasta was my consultant over TWO years ago when I was first searching for a wedding dress. I looked online and all over for the perfect dress. I went with my gut and... Read More picked the one from WLP. A truly beautiful salon and an amazing staff. thank you for everything. always.
---
Reviewed on

8/21/2017
Kaitlyn S
I can not say enough about the staff at WLP, the experience I had purchasing my dream dress was sublime. I had shopped at other bridal boutiques in the days leading up to my visit, and had gotten quite discouraged. When I walked into WLP I had extremely high hopes based on... Read More reviews I had read, I was not disappointed. Kennady was amazing and truly listened to my concerns and wants for the perfect dress and we found the perfect dress by the third dress I tried on.
---
Reviewed on

7/16/2017
Cassie S
My mom and I made a spur of the moment appointment just to look around. Karli was amazing and the absolute best help I've ever met! She helped me find the dress of my dreams and I know the rest of my experience with alterations and such will mirror that first appointment !
---
Reviewed on

6/08/2017
Madeline M
I had a wonderful experience at White Lace & Promises. They have a huge selection, but Morgan helped me narrow it down and find a dress that had everything I wanted. The alterations were also great. She created lace straps that were beautiful, stayed up, and really completed... Read More the dress for me. I had a great experience with WLP.
---
Reviewed on

6/05/2017
Bailey H
I can't say enough great things about Morgan! She was absolutely wonderful! The only problem I had was a lot of the bridesmaid dresses they only had sample sizes to try on and I had 7 bridesmaids with a very wide range of sizes!
---
Reviewed on

5/15/2017
Emily P
The Suite Experience was amazing! Debbi was incredibly nice and helpful, and we had the store to ourselves! We sipped on champagne as we looked through the dresses and had some delicious snacks! I felt relaxed with a small group and was able to find the perfect dress! We then... Read More got a 15% discount! I highly recommend this experience to everyone! It was an evening I will never forget!
---
Reviewed on

3/31/2017
Shea D
This store was amazing and had a great atmosphere ! Chasta, the manager, was awesome to work with and really knew what exactly I needed to fit my body just right. She spent almost three hours with me choosing dress after dress and even trying the same 3 on over and over again... Read More and never once did she rush me, always acting as if I was the only customer in the store. I would recommend anyone to them. Great job ladies!
---
Reviewed on

1/06/2017
Amanda S
I originally looked at dresses at a shop in GA when I was visiting family for the holiday and had to plan my wedding from VA. I fell in love with two Essense of Australia dresses and knew I wanted to purchase my dress near our venue in Knoxville. White Lace and Promises was the... Read More only option but I was very pleased with their shop. I had to purchase a bridesmaids dress there a few years ago, so I was already familiar with the store. I was able to walk in a ask to try on the one dress I thought I wanted to purchase. The sales associates were helpful and able to assist me quickly. They called me as soon as my dress had arrived, and were able to get in me for a fitting that weekend since I was already going to be in town. The seamstress was very nice & helpful and my dress came out beautifully. She even hurt her foot the morning of one of my alterations and still came in to see me because I was rarely in town. My only complaint was since I didn't "shop" there (only looked at one dress in their store) they didn't make me feel like I was "saying yes to the dress." I have seen other girls purchase their dress & get cupcakes and take pictures but I wasn't given any of that. I would recommend this shop for their beautiful dresses, wide selection & helpful employees.
---
Reviewed on

12/06/2016
Emma S
The staff was amazing, very helpful to me and my bridesmaids.
---
Reviewed on

11/14/2016
Kat S
I am not from Knoxville, but live here now and wanted to find a place I felt comfortable to get my wedding dress from. Well, I found all of that and more in WL&P. Chasta made me feel so special and did a great job with finding styles both my mom and I liked. She eventually led... Read More to helping me build a completely custom dress, something I never would have considered had I not gone there. My mom and I were both in tears after putting together my dress, and I think Chasta was, too! They all truly care and will not let you get something that you are not in love with. Everyone there is very knowledgeable and really helped walk me through the alteration process, as it is a little different with a custom dress made from separates. I have already recommended WL&P to friends who recently got engaged in Knoxville, and happily will continue to do so. Thank you Chasta and team for making this process as painless and enjoyable as it should be!
---
Reviewed on

10/09/2016
Rebekah S
They were absolutely wonderful with helping pick out the perfect dress. I loved getting to work with each of the ladies as I tried on all the dresses and went through the alterations. As a bride that didn't know what I wanted they helped a huge amount to make my big day special.
---
Reviewed on

9/28/2015
Camden M
The customer service here was wonderful! Tori was so helpful, sweet, and really wanted me to get the dress I felt and looked my best in, rather than trying to sell me the most expensive dress. She also helped us pair the right sash and veil. After my experience at White Lace and... Read More Promises, I am convinced it is the best wedding dress shop in Knoxville.
---
The Best dress shopping experience possible
Reviewed on

8/08/2014
jessica d
I tried on dresses at 3 stores and the service here far surpassed any other store. With an appointment a staff member actually works with you the entire time until you are done trying on. At wedding wonderland, the store was dirty and even though I had an appointment the... Read More assistant did not help me pick out, try on, and after I hunted her down in my appt she didnt even have clips to hold the dress!!! White lace catered to me. They saved my favorite dress in the computer system then called to tell me the dress was being discontinued and they would sell me the sample I tried on for half the price! It didnt even need a cleaning or extra alterations. At some point before I purchased my dress I looked at Davids Bridal and their dresses absolutely fail in comparison! Not to be rude but they look very cheap and costumy even the 1000$ vera wang. Seriously go to White Lace a Promises get a quality dress for a great price, remember the dress is in every picture on your wall for ever. The food is not. Consider that when making a budget.
---
Perfect Dress Shop
Reviewed on

7/15/2014
Meredith C
Perfect little wedding boutique in Knoxville, TN! The staff are very attentive and super helpful! I found my perfect wedding dress here!
---
Terrible customer service
Reviewed on

5/31/2014
Maci H
If you are not a sample size bride DO NOT shop at white lace and promises. I was appalled by how rude the sales associates were. I was treated like I wouldn't be able to fit in, or afford, their gowns so I was not worth any of their time. I had five sales people pass me by while... Read More making eye contact, completely ignoring the fact that i was asking for help. I finally walked up to the counter, and they still refused to look at me. I had to talk over them and ask if I should pull dresses for myself or if they would help me. They took me into an empty dressing room, with literally no other brides, and actually put me in the dressing room that was directly behind a couch. I couldn't come out in my dress, because with me plus the dress, I could not maneuver around the blocked doorway to get to the mirrors. It was a terrible experience and I would not recommend them to anyone unless you are a size 4 with your money showing on the outside of your purse!!
---
Love them!!!
Reviewed on

5/30/2014
Teresa S
White Lace & Promises is one of the best shops that a bride could ask for! They have beautiful bridal and bridesmaids dresses and they have tons to choose from!
---
Wonderful Dress Shop!
Reviewed on

4/12/2014
Emily D
I bought my dress here and was so happy with it! I had a great experience when I went in to to try on dresses-they truly listened to what I said and found the perfect dress for me :) The alterations I had done there as well were perfect!
---
Gorgeous Gowns!!
Reviewed on

10/16/2013
Robbie L
I have to say that White Lace & Promises is the best of the best here in Knoxville. They have a great selection of gowns and their consultants are great to work with. They hands down have the best alterations in town!! I feel in love with my wedding dress and they did an... Read More amazing job!! Thanks!!!
---
My dream dress
Reviewed on

9/29/2013
Kristen R
The ladies at white lace are beyond helpful. They helped me find my dream dress, were honest, and were so excited about helping me find my dress. They were wonderful at helping us find our bridesmaid dresses as well.
---
great service
Reviewed on

7/23/2013
Anna B
Loved my experiences great, caring, friendly staff. Gorgeous dresses!
---
Wonderful experience!
Reviewed on

7/11/2013
Rachael B
The ladies here do all they can to help you! I found the dress of my dreams for a reasonable price! Be sure to order with enough time for shipment...mine took all of 8 months. They also do in house alterations!
---