Home

Wild Bunches Floral
About this Vendor
Wild Bunches Floral "Flowers with an Attitude!"
Artistry, passion, and knowledge are all elements that are essential in creating a stunning floral design. Coupled with striking colors, rich colors, and boundless creativity, Wild Bunches creates a flowing, seamless landscape with a style that is unique to you. We always offer FREE consultations!
Details
Contact Info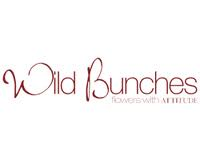 403 KC Memory Lane, Dripping Springs, TX
Above and beyond
Reviewed on

7/05/2014
Mindy L
We worked with Elizabeth and her team and we were so pleased with the flowers they created for our wedding and reception. We had an in-person consultation and a follow up phone meeting with them. Between the two meetings, our original vision for the wedding changed and they accommodated our new request like professionals. We send pictures over email and they quickly provided estimates for the vision we had created. When we showed up to the wedding, I was amazed at how beautiful the flowers were and how they contributed to the overall feeling of the reception. They also made it really easy for us to take home and give away the beautiful centerpieces and we were surrounded with these flowers for days following the wedding - as a constant reminder of our beautiful day. These guys went above and beyond what we were expecting and provided stellar service on top of it. I would recommend them for anyone without hesitation. Thank you, guys!
---
Breathtaking Bouquets on a Budget
Reviewed on

6/23/2014
Mary F
I am so thankful for the knowledge and expertise of the wonderful ladies that work at Wild Bunches! I walked into my first consultation with only a hint of an idea for my wedding flowers. Luckily, thanks to Elizabeth and the wonders of Pinterest, we were able to piece together a color scheme and theme for my big day. Of course, as I am such a perfectionist and over-analyzer, I had to email her just days later and completely change my order. Elizabeth assured me that this wasn't an issue and would even still be able to stay within my budget! She was so calm and supportive throughout the process, and her feedback was so helpful! She truly understood what my vision was, even when I wasn't sure. When I walked into the reception and ceremony areas to see the set-up, I was completely blown away! The bouquets, arrangements and centerpieces were even better than I could have possibly imagined. They were all so beautiful and perfect, and not to mention, they matched everything perfectly! AND it was all within my budget :) I highly recommend Wild Bunches if you are looking for flower experts for your next event. You won't be sorry!
---
Amazing!!!
Reviewed on

9/14/2013
Nicole C
First off, let me say that Wild Bunches Floral has some SERIOUS talent! Living out of state, I was unable to meet with a florist in person to discuss our vision; but as soon as I talked to Elizabeth and we discussed our floral proposal, I knew I making the right choice. I completely left everything in their hands! She was incredibly accommodating and always answered my questions throughout the planning process. When I first saw my bouquet on the day of the wedding, I actually cried. It was SO beautiful! I received so many compliments from guests, not only on the work they did, but also how professional and nice everyone was. You will have zero regrets working with Wild Bunches- they are amazing!!
---
Reviewed on

5/28/2015
Jennifer M
My wife and I could not have been any happier with the floral arrangements at our wedding last week! It was clear from the first time we met with the ladies from Wild Bunches that they run an extremely professional business. They knew how to take the simple ideas that we had and turned them into living works of art! The ladies are great to work with and made the entire process both fun and easy. We are so happy that we chose Wild Bunches to provide the arrangements and cannot wait to see how beautiful they look in our wedding photos!
---
Reviewed on

5/25/2015
Sakina R
We used Wild Bunches Floral for our wedding and I could not be happier with the results! In the planning process, I didn't have a clear vision of what I wanted - they were patient and worked with me to create the look I was going for - all within the budget I needed to stick to! They were INCREDIBLY responsive to my many, many email questions and were an absolute dream to work with. The day of the wedding, they arrived early and got to work - the results were beautiful! They took the vision I had in my head and made it a reality - our centerpieces and ceremony arrangements were beautiful and my bouquet was gorgeous! Thank you to Wild Bunches for making our wedding so beautiful!
---
Reviewed on

5/11/2015
While bunches floral did an amazing job at my wedding. Including all of the planning leading up to it, any changes I made in the process, cutting cost where they could, while still holding on to top-quality, delivery and set up, and pick up all went off without a hitch! can't take them enough for making the beauty of my outdoor wedding stand out even more and it was so seamless where I didn't have to lift a finger.
---
Reviewed on

5/11/2015
Caitlin R
Wild Bunches took my wedding ideas and created the most beautiful arrangements and bouquets for my wedding. They were wonderful and easy to work with and very affordable for my budget. I could not have asked for a better group to work with! I will recommend them to others and if needed, use them again for any event needs that I have. Thank you again! Loved our experience!
---
Reviewed on

5/11/2015
Lori B
Very pleased with the service and quality of the flowers!
---
Reviewed on

5/05/2015
Leslie S
I was shocked when Wild Bunches showed up with my flowers! They were everything I expected and much much more. I met with their consultants only twice about my vision for my flowers where we decided circus roses would be best for my wedding. I have never seen such beautiful arrangements. The whole staff is well educated in what flowers work best and go together well. They are all very professional and easy to work with. I highly recommend Wild Bunches for anyone looking for flowers!
---
Wow!
Reviewed on

3/30/2015
Erin D
We had our wedding at Memory Lane last week and figured it would be convenient to use their in house florist, Wild Bunches. Coming from LA, we weren't sure who to use and didn't have a lot of time to check out various florists around Austin. Let me tell you, if my wedding was in LA, I would have still used Wild Bunches! I was blown away with their work, hospitality and professionalism. When they brought out my bouquets, I almost cried. They were everything I could have wished for and more!
---
So Easy
Reviewed on

3/16/2015
Lindsey R
The Wild Bunches team was so easy and fun to work with. I only had 4 months to plan my wedding, they created what I had imagined. It was great. They listened carefully to what I wanted, showed up on time, and worked hard to accomplish what I had always dreamed. I got a lot of bang for my buck as well. They flowers were beautiful and looked amazing. I would highly recommend them to anyone seeking out a florist for any occasion. Thank you Wild Bunches!!!!
---
Perfection
Reviewed on

3/02/2015
Ashley S
When I started planning my wedding knew that flowers were something that I was not willing to skimp on. My dad is in a landscaping industry and my family absolutely loves flowers. I saw some of Wild Bunches work at the Austin Wedding Expo. I met with them shortly after, and all the ladies were an absolute joy to work with! They had flip books to show examples of the flowers to choose from, they took me back to the storage and let me personally select vases from their collection. I selected some from them and knew I would provide some also. They allowed me to drop off the vases I purchased, and then I got to take those arrangements home after the wedding. A few days before the wedding one of the ladies called to tell me that some of the vases I had selected from their collection were no longer available because they had broken during. The girls worked with me back and forth sending text photos of other options, and when I did not like those options they even went out and bought new vases for me to use. The flowers at the wedding were absolutely gorgeous, exactly what I wanted!! Everyone commented on how beautiful they were. I was so happy with them I am even having my bouquet dried and preserved so I can cherish it for many years to come!
---
Fairytale Florals
Reviewed on

2/04/2015
Samara T
It is so incredibly difficult to imagine how the decorations for your wedding day will plan out, and I honestly put all my faith in these girls to make my wedding beautiful. I know nothing about flowers.... I mean I know what a rose is and that is it. When they told me what flowers they would be using, she showed me many pictures to give me an idea, but I still had no idea. I showed them pinterest pictures of my ideas and basically, they said "we got this". When I walked into my reception, it was a fairytale! I can't tell you how amazed I am by how much they did for us. I wanted my grandfather's purple heart, and other trinkets from passed loved ones, pinned to my bouquet, and we had no idea how to go about doing it. The girls that delivered my flowers came into my bridal suite and sat down to perfect my bouquet the way I wanted it. All of our bouquets were stunning, and I could not have been happier with Wild Bunches!
---
Beautiful flowers
Reviewed on

1/21/2015
Lindsey F
Wild Bunches has their office at Memory Lane, where I had my wedding which is the main reason we chose to use them. It was a great decision!! I know next to nothing about flowers, pretty clueless. So at our first meeting I just showed them pictures and pointed out which flowers I liked in the arrangements or certain things I didn't like in the pictures. They are very thorough going through each thing and offering advice when I needed it. I saw a picture of big green garland draping from the archway at the ceremony site and they were able to make one just the way I wanted it. They were good about staying within the price range we wanted to use and scaled back on some things when we needed to spend less than the quote was originally. Wild Bunches were quick to answer questions and very friendly and easy to work with! I was blown away when I saw the table arrangements and my bouquet!! Definitely recommend them!
---
So beautiful!
Reviewed on

1/17/2015
Caitlin B
Wild Bunches was fabulous! I needed beautiful flowers for nothing over a grand, and they made it happen! We re-used my bridesmaids bouquets and made them the center pieces for half the tables after the ceremony and it looked amazing. They were very easy to work with and paid a lot of attention to detail. I highly recommend wild bunches if you want beautiful floral, for a good price!
---
Wonderful!
Reviewed on

1/09/2015
Shanna C
We used Wild Bunches because of the convenience of having them as Memory Lane's in-house vendor. They were excellent when meeting with us and could envision what we wanted for our flowers. All we brought we're a couple of photos of things we liked and they ran with it! On the day of our wedding everything looked beautiful. My bouquet was absolutely gorgeous and exactly what I wanted. I don't know how they got those succulents in there but they looked great, and I was able to plant them later! My husband and I were very happy with our experience with Wild Bunches and would definitely recommend them.
---
12/30/14 wedding
Reviewed on

1/03/2015
Wild Bunches Floral did an awesome job for my daughter's wedding. The flowers were beautiful, they were so easy to work with and they were our only line item that came in on budget. So impressed, will definitely use them when my other 2 daughter's get married. Marti
---
Wild Bunches is the reason my wedding was beautiful!!
Reviewed on

12/18/2014
Sharon O
One word, Aaaaaamaaaazing!!!!!!!! I absolutely LOVED my flowers!! They did an outstanding job for my wedding 2 weeks ago, and the only thing I'm sad about is that the flowers won't last forever. The girls are wonderful, and the entire process was so simple. Being a planner at heart, I did originally bring in a few pictures of what I had in mind, and they completely brought it to life. I was also able to call or email them any time to ask questions, or make a change here or there, and I always got immediate responses. Oh, and they have SO many decorative items or vases, etc that you can use, which can really make things easier for you. Another great part is that they were able to work with my budget really well, and still give me the look and feel I desired. Tips for you current or future brides: reuse as much stuff as you can from the ceremony for the reception. Ex) bridemaids bouquets = table centerpiece. Overall, the service, the quality, the talent, just everything...5 stars!!!!!!
---
Vintage Country Chic
Reviewed on

12/07/2014
brandy f
The staff at Wild Bunches is amazing! I didn't know the first thing about flowers and they were very understanding about that. I showed them a couple of pictures I had found online of bouquets I found and created something that we're simply amazing. Better than the pictures I showed them. More than I could have ever imagined. All of our wedding guests were in awe of our center pieces! My bridesmaids and I were extremely happy with our bouquets as well. It was the perfect touch to complete our vintage country wedding.
---
Gorgeous
Reviewed on

11/19/2014
Kim C
Loved working with the girls at Wild Bunches. The ladies there worked well with my budget and everything looked amazing. They took my colors and added them in a way that was flawless. I highly recommend these ladies and would definitely use them over and over!
---
OUTSTANDING Wedding Florists!
Reviewed on

11/17/2014
Courtenay S
I would like to thank the ladies at Wild Bunches Floral for making my wedding absolutely beautiful! They are extremely professional and creative. I contacted them 10 months prior to my wedding and from that moment on they were involved and communicated with me regularly as needed to make sure they knew every detail to create my floral designs. I do not live in Austin so it was harder for me to meet with them, but the ladies made sure to be available via email and by phone so we could regularly talk and ask questions. I was never worried about the execution of the floral designs before my wedding, and on the day of my wedding everything was perfect! Every single floral design was perfectly crafted, from my bouquets to the floral design on the cake to the beautiful centerpieces for each table. I would recommend Wild Bunches to anyone looking for crafty, professional, down to earth, and fantastic ladies!!
---
Better than I could have ever imagined!
Reviewed on

11/06/2014
Jessica B
I went into Wild Bunches with only a few Pinterest pics and not having a great knowledge about wedding flowers. The ladies at Wild Bunches did an amazing job of making my ideas and vision come to life! I received so many compliments about the flowers and they really set the tone for the entire reception!
---
Beautiful inside and out
Reviewed on

11/04/2014
Caitlin S
I had the pleasure of working with Elizabeth and Bridgitte while planning my recent wedding in Austin. Working with Wild Bunches has been nothing short of amazing! For starters, I live in Chicago and planned my wedding from afar. Elizabeth was always so prompt in all our communications as many were via email. We met for the first time formally on my wedding day, which was unfortunately in passing, but I felt like I knew her so well. Frequently she sent me photos since I couldn't view their inventory for decor/vases, which was perfect so I could actually envision everything. In our early conversations we discussed budget and a wish list which I was encouraged by Elizabeth to be honest on- this is something I appreciate greatly. She made my exact vision come to life while respectfully being under budget. After the wedding Elizabeth and the team brought back any florals that weren't taken by guests and donated them to a local nursing home in Dripping Springs where their shop is. Working with Wild Bunches was an incredible experience and I would highly recommend their staff and services anytime. If you want a team that's personable & detail oriented- look no further!
---
Beautiful!
Reviewed on

11/02/2014
Emily D
First, I should say they were punctual and professional. I had to do all of my business with them over the phone because of distance and transportation problems - so, I really went in blind and was to be surprised on my wedding day! I knew which flowers would be in the bouquet, they asked about my wedding theme and colors, we talked about every single detail! I was absolutely taken aback when my flowers arrived. They were such a special part of my big day! Thank you!!
---
Pick them!
Reviewed on

10/29/2014
Sandra R
First of all, these women are lovely! From the moment I met them, they treated me like a friend and not a stranger... And I wasn't even a client yet! (At the time, I was looking at Memory Lane Event Center; while I didn't choose the venue in the end, I liked the neighboring floral service so much I came back! Then, when I came a second time to discuss a proposal, they directed my starved Maid of Honor and I to a delicious restaurant down the street, Thyme & Dough. What more could a girl ask for from a vendor??) These ladies are very patient (they let me change my proposal several times), as well as prompt (Elizabeth always emailed me back quickly) and again, SO EASY TO TALK TO! They are also passionate about their work, which shows in their beautiful bouquets and classy boutonnieres. I was stunned by how beautifully my bouquet turned out.. I honestly couldn't have asked for anything more. All in all, Wild Bunches Floral not only provided me with absolutely gorgeous flowers, but with lovely customer service. PICK THEM! (No floral pun intended.) I promise you won't regret it!
---
Send Message