Home

Wild Bunches Floral
About this Vendor
Wild Bunches Floral "Flowers with an Attitude!"
Artistry, passion, and knowledge are all elements that are essential in creating a stunning floral design. Coupled with striking colors, rich colors, and boundless creativity, Wild Bunches creates a flowing, seamless landscape with a style that is unique to you. We always offer FREE consultations!
Details
Aisle Decorations, Centerpieces, Flower Girl Baskets, Vases, Decorations + Accents, Bouquet Wraps, Bouquets, Boutonnieres, Flower Arrangements
Contact Info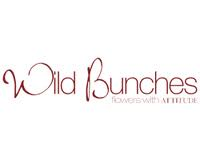 403 KC Memory Lane, Dripping Springs, TX
Reviewed on

6/21/2015
Casey H
In planning our wedding, the floral aspect was overwhelming to me. I'm not one to garden or keep flowers alive for long in my own home . . it's just not my thing and was therefore, the one area that I felt lacking in knowledge. Elizabeth was a joy to work with from day one. She listened to my likes and dislikes, looked at pictures of things I thought were pretty, and in the end, she created the most beautiful floral arrangements for our big day. She stayed within my budget (which wasn't huge!), made adjustments as needed, and made my wedding look beautiful. After the wedding was over, the flowers are what stood out to me as one of the best parts. And remember, this is from the bride that knows very little about flowers! Elizabeth made my dreams come true and gave me the floral design that I had hoped for! I couldn't recommend them enough!
---
Reviewed on

5/31/2015
Aimee H
Wild Bunches Floral was the florist for my spring wedding at the Ma Maison. Wild Bunches was a dream to work with. After bad experiences with multiple different florists, I was both relieved and thankful to have found them. They were affordable and the quality of the bouquets and floral arrangements were outstanding. The florist team listened to what I wanted and they delivered exactly what I was envisioning. I literally jumped up and down the moment I saw the bouquets and arrangements. Thank you to the Wild Bunches team for help making my day a beautiful day to remember!
---
Breathtaking Bouquets on a Budget
Reviewed on

6/23/2014
Mary F
I am so thankful for the knowledge and expertise of the wonderful ladies that work at Wild Bunches! I walked into my first consultation with only a hint of an idea for my wedding flowers. Luckily, thanks to Elizabeth and the wonders of Pinterest, we were able to piece together a color scheme and theme for my big day. Of course, as I am such a perfectionist and over-analyzer, I had to email her just days later and completely change my order. Elizabeth assured me that this wasn't an issue and would even still be able to stay within my budget! She was so calm and supportive throughout the process, and her feedback was so helpful! She truly understood what my vision was, even when I wasn't sure. When I walked into the reception and ceremony areas to see the set-up, I was completely blown away! The bouquets, arrangements and centerpieces were even better than I could have possibly imagined. They were all so beautiful and perfect, and not to mention, they matched everything perfectly! AND it was all within my budget :) I highly recommend Wild Bunches if you are looking for flower experts for your next event. You won't be sorry!
---
Reviewed on

7/20/2015
Mary P
Wild Bunches went above & beyond for my wedding! We were more than pleased with the outcome of each centerpiece and bouquet. They understood my vision & new exactly what I wanted, & were willing to make changes as we went along. I couldn't have imagined it any better. Knowing that the flowers were in their hands, I felt more relaxed. They definitely made our special day that much more special.
---
Somewhat Satisfied
Reviewed on

6/30/2015
Jentri B
Wild Bunches was a good choice for the area that I got married in. The final order did not have the exact flowers I requested and the issue was not addressed, which left me feeling frustrated. The arrangements were beautiful, I just wish I would have been consulted or informed on the change. They are pricey, but who isn't!
---
Reviewed on

6/26/2015
Hallie M
Wild Bunches did my bridal bouquet, my bridesmaid's bouquets, all the boutonnieres, as well as my ceremony greenery arrangement for my wedding in June. Everything was BEAUTIFUL! They took all of my suggestions and picture ideas and truly made them all come to life. I highly recommend them! -Hallie
---
Reviewed on

6/23/2015
Melissa O
Wild Bunches Floral handled all the flower arrangements for my June wedding. They were breathtaking. From my bouquet to the mason jars lining the isle to the little bud vase arrangements that we had scattered around the reception hall, it was all just beautiful. The staff were incredibly easy to work with and very flexible when I had a few semi-last minute changes to make. They were very prompt with communication and overall, I had a great experience. The only small issue that we had come up at the wedding (which was easily remedied) was that they did not leave enough crates for us to transport all the vases that we had rented back to their shop. Like I said, overall an excellent experience and I would use them again in a heartbeat!! Book them now! You won't be disappointed!
---
Reviewed on

6/16/2015
Wild Bunches staff was professional from start to finish, and helped me walk through all of the floral decisions with ease. They gave wonderful recommendations where I asked for them, and brought their input together with the visions I had to help make our wedding day especially beautiful. We worked with the Wild Bunches team to outfit our rehearsal dinner venue with beautiful selections and were able reuse many of the arrangements on wedding day, which was a huge convenience and cost savings for us. The arrangements themselves were beautiful - extremely well put together bouquets and high-quality flowers. I would absolutely recommend their services!
---
Reviewed on

6/04/2015
angela w
Thank you Wild Bunches for the amazingly beautiful flower arrangements, bridal bouquets, and boutonnieres. Very classy, elegant, and fresh. .
---
Reviewed on

5/30/2015
Lacy K
No words! My mom and I were and still are in complete bliss when we walked into our venue and saw how beautiful the flowers were! They went above and beyond exceeding our expectations. Our guests are still complimenting just how beautiful, detailed and unique our flowers were. I'm not exaggerating when I say they were the most beautiful arrangements we have ever seen! Thank you!!
---
Reviewed on

5/28/2015
Jennifer M
My wife and I could not have been any happier with the floral arrangements at our wedding last week! It was clear from the first time we met with the ladies from Wild Bunches that they run an extremely professional business. They knew how to take the simple ideas that we had and turned them into living works of art! The ladies are great to work with and made the entire process both fun and easy. We are so happy that we chose Wild Bunches to provide the arrangements and cannot wait to see how beautiful they look in our wedding photos!
---
Reviewed on

5/25/2015
Sakina R
We used Wild Bunches Floral for our wedding and I could not be happier with the results! In the planning process, I didn't have a clear vision of what I wanted - they were patient and worked with me to create the look I was going for - all within the budget I needed to stick to! They were INCREDIBLY responsive to my many, many email questions and were an absolute dream to work with. The day of the wedding, they arrived early and got to work - the results were beautiful! They took the vision I had in my head and made it a reality - our centerpieces and ceremony arrangements were beautiful and my bouquet was gorgeous! Thank you to Wild Bunches for making our wedding so beautiful!
---
Reviewed on

5/11/2015
While bunches floral did an amazing job at my wedding. Including all of the planning leading up to it, any changes I made in the process, cutting cost where they could, while still holding on to top-quality, delivery and set up, and pick up all went off without a hitch! can't take them enough for making the beauty of my outdoor wedding stand out even more and it was so seamless where I didn't have to lift a finger.
---
Reviewed on

5/11/2015
Caitlin R
Wild Bunches took my wedding ideas and created the most beautiful arrangements and bouquets for my wedding. They were wonderful and easy to work with and very affordable for my budget. I could not have asked for a better group to work with! I will recommend them to others and if needed, use them again for any event needs that I have. Thank you again! Loved our experience!
---
Reviewed on

5/11/2015
Lori B
Very pleased with the service and quality of the flowers!
---
Reviewed on

5/05/2015
Leslie S
I was shocked when Wild Bunches showed up with my flowers! They were everything I expected and much much more. I met with their consultants only twice about my vision for my flowers where we decided circus roses would be best for my wedding. I have never seen such beautiful arrangements. The whole staff is well educated in what flowers work best and go together well. They are all very professional and easy to work with. I highly recommend Wild Bunches for anyone looking for flowers!
---
Wow!
Reviewed on

3/30/2015
Erin D
We had our wedding at Memory Lane last week and figured it would be convenient to use their in house florist, Wild Bunches. Coming from LA, we weren't sure who to use and didn't have a lot of time to check out various florists around Austin. Let me tell you, if my wedding was in LA, I would have still used Wild Bunches! I was blown away with their work, hospitality and professionalism. When they brought out my bouquets, I almost cried. They were everything I could have wished for and more!
---
So Easy
Reviewed on

3/16/2015
Lindsey R
The Wild Bunches team was so easy and fun to work with. I only had 4 months to plan my wedding, they created what I had imagined. It was great. They listened carefully to what I wanted, showed up on time, and worked hard to accomplish what I had always dreamed. I got a lot of bang for my buck as well. They flowers were beautiful and looked amazing. I would highly recommend them to anyone seeking out a florist for any occasion. Thank you Wild Bunches!!!!
---
Perfection
Reviewed on

3/02/2015
Ashley S
When I started planning my wedding knew that flowers were something that I was not willing to skimp on. My dad is in a landscaping industry and my family absolutely loves flowers. I saw some of Wild Bunches work at the Austin Wedding Expo. I met with them shortly after, and all the ladies were an absolute joy to work with! They had flip books to show examples of the flowers to choose from, they took me back to the storage and let me personally select vases from their collection. I selected some from them and knew I would provide some also. They allowed me to drop off the vases I purchased, and then I got to take those arrangements home after the wedding. A few days before the wedding one of the ladies called to tell me that some of the vases I had selected from their collection were no longer available because they had broken during. The girls worked with me back and forth sending text photos of other options, and when I did not like those options they even went out and bought new vases for me to use. The flowers at the wedding were absolutely gorgeous, exactly what I wanted!! Everyone commented on how beautiful they were. I was so happy with them I am even having my bouquet dried and preserved so I can cherish it for many years to come!
---
Fairytale Florals
Reviewed on

2/04/2015
Samara T
It is so incredibly difficult to imagine how the decorations for your wedding day will plan out, and I honestly put all my faith in these girls to make my wedding beautiful. I know nothing about flowers.... I mean I know what a rose is and that is it. When they told me what flowers they would be using, she showed me many pictures to give me an idea, but I still had no idea. I showed them pinterest pictures of my ideas and basically, they said "we got this". When I walked into my reception, it was a fairytale! I can't tell you how amazed I am by how much they did for us. I wanted my grandfather's purple heart, and other trinkets from passed loved ones, pinned to my bouquet, and we had no idea how to go about doing it. The girls that delivered my flowers came into my bridal suite and sat down to perfect my bouquet the way I wanted it. All of our bouquets were stunning, and I could not have been happier with Wild Bunches!
---
Beautiful flowers
Reviewed on

1/21/2015
Lindsey F
Wild Bunches has their office at Memory Lane, where I had my wedding which is the main reason we chose to use them. It was a great decision!! I know next to nothing about flowers, pretty clueless. So at our first meeting I just showed them pictures and pointed out which flowers I liked in the arrangements or certain things I didn't like in the pictures. They are very thorough going through each thing and offering advice when I needed it. I saw a picture of big green garland draping from the archway at the ceremony site and they were able to make one just the way I wanted it. They were good about staying within the price range we wanted to use and scaled back on some things when we needed to spend less than the quote was originally. Wild Bunches were quick to answer questions and very friendly and easy to work with! I was blown away when I saw the table arrangements and my bouquet!! Definitely recommend them!
---
So beautiful!
Reviewed on

1/17/2015
Caitlin B
Wild Bunches was fabulous! I needed beautiful flowers for nothing over a grand, and they made it happen! We re-used my bridesmaids bouquets and made them the center pieces for half the tables after the ceremony and it looked amazing. They were very easy to work with and paid a lot of attention to detail. I highly recommend wild bunches if you want beautiful floral, for a good price!
---
Wonderful!
Reviewed on

1/09/2015
Shanna C
We used Wild Bunches because of the convenience of having them as Memory Lane's in-house vendor. They were excellent when meeting with us and could envision what we wanted for our flowers. All we brought we're a couple of photos of things we liked and they ran with it! On the day of our wedding everything looked beautiful. My bouquet was absolutely gorgeous and exactly what I wanted. I don't know how they got those succulents in there but they looked great, and I was able to plant them later! My husband and I were very happy with our experience with Wild Bunches and would definitely recommend them.
---
12/30/14 wedding
Reviewed on

1/03/2015
Wild Bunches Floral did an awesome job for my daughter's wedding. The flowers were beautiful, they were so easy to work with and they were our only line item that came in on budget. So impressed, will definitely use them when my other 2 daughter's get married. Marti
---
Wild Bunches is the reason my wedding was beautiful!!
Reviewed on

12/18/2014
Sharon O
One word, Aaaaaamaaaazing!!!!!!!! I absolutely LOVED my flowers!! They did an outstanding job for my wedding 2 weeks ago, and the only thing I'm sad about is that the flowers won't last forever. The girls are wonderful, and the entire process was so simple. Being a planner at heart, I did originally bring in a few pictures of what I had in mind, and they completely brought it to life. I was also able to call or email them any time to ask questions, or make a change here or there, and I always got immediate responses. Oh, and they have SO many decorative items or vases, etc that you can use, which can really make things easier for you. Another great part is that they were able to work with my budget really well, and still give me the look and feel I desired. Tips for you current or future brides: reuse as much stuff as you can from the ceremony for the reception. Ex) bridemaids bouquets = table centerpiece. Overall, the service, the quality, the talent, just everything...5 stars!!!!!!
---
Send Message