Home

Wonderful Wedding Cakes
Details
Cake Accessories, Cakes + Desserts
Contact Info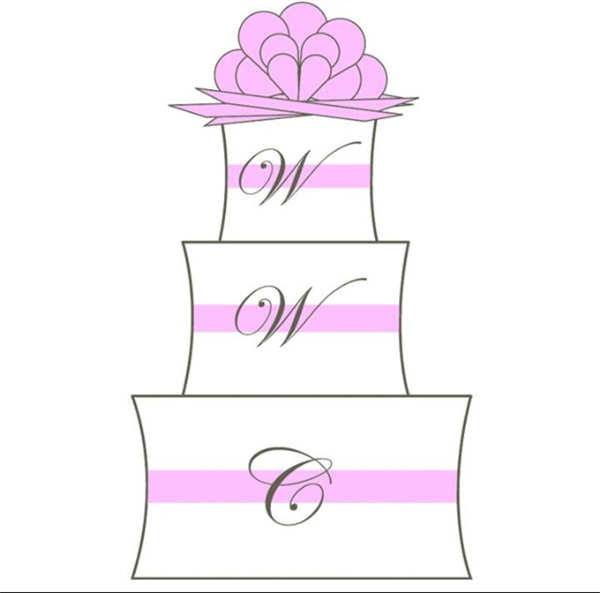 Reviewed on

11/22/2017
Emma V
We used WWC for my bridal shower and she made an absolutely GORGEOUS cake. I showed her a photo of what I wanted and she literally replicated it to a tee!! We had a 2 tier cake and each tier was a different cake and filling. Everyone couldn't stop talking about how delicious and... Read More beautiful it was!! So happy we chose to work with them again for our wedding cake!!
---
Reviewed on

11/14/2017
Katelyn D
Our wedding cake was beautiful and delicious! Kristan was absolutely wonderful to work with. She was very responsive to all of my questions. We will definitely be happy to work with her again.
---
Reviewed on

8/23/2017
Lauren S
Our wedding cake did not disappoint! Not only was it delicious, it was beautiful! Kristan was so easy to work with and was reasonably priced.
---
Reviewed on

6/24/2017
Brooke Z
Kristan is absolutely amazing! She has made cakes for me for every occasion - birthdays, baby shower, bridal shower, wedding, christening... every cake is perfect! AND as perfect as it looks, it is even that much more delicious! A cake that is so yummy and picture perfect!?... Read More yes! WOW! She is just fabulous! She should be known worldwide and be the only person allowed to make desserts! Thanks to Kristan every event I have had has been that much more special because of her!
---
Absolutely fabulous!
Reviewed on

11/05/2014
Amber Y
I live out of state so it makes finding good vendors difficult. I didn't even meet this baker in person. We only had communication through phone and email. I sent them a picture of a very complex groom cake shaped like an airplane. It looked better than the picture. They even... Read More asked for a picture of us to replicate us on the airplane :). I would have chosen them for our wedding cake if our venue didn't have their own baker they work with. We thank you so much!! Amber & Chris Marovich
---
BEST WEDDING CAKE EVER!
Reviewed on

6/16/2014
Christine W
I used Kristan for my engagement party, shower, rehearsal dinner, and wedding cakes, I was not once disappointed. She was so creative and not only were the cakes beautiful, they tasted great too! I would recommend her to everyone!
---
Amazing Wedding Cake!
Reviewed on

8/20/2013
Emma M
Wonderful Wedding Cakes did an amazing job on our wedding cake! The handmade sugar flowers were beautiful and the piped design perfectly matched the embroidery on my dress. It was also the best cake I've ever eaten! The favors were incredible! Everyone really loved it!
---
Best Wedding Cake!(And I'm Picky About My Dessert)
Reviewed on

5/29/2013
Stacey S
Working with Wonderful Wedding Cakes was a pleasure! I always said, there are two things that are most important at my wedding: my dress and my cake (after I actually got engaged I realized that there was so much more, including the groom, but that's besides the point).... Read More Kristan was great to work with. She was knowledgeable and flexible. She met our request for a peanut butter mousse cake to be delivered to Montauk with no problem! The lace design on our cake was so beautiful I almost felt bad eating it but now that our wedding is over I can't wait to eat the top layer on our one year anniversary!
---
Absolutely Wonderful Wedding Cake!
Reviewed on

11/09/2012
Joni F
We were so lucky - when booking our wedding at The Club at The Metropolitan for 9/12, we found out that our cake would be included. What we didn't know at the time was how not only beautiful it would be, but how delicious it would be! The theme for our wedding was Autumn... Read More leaves, & when meeting with Eileen, The Metropolitan's Catering Manager, to discuss our cake, we gave her several pictures of cakes we liked, & chose red velvet with cream cheese buttercream frosting. We were so happy to see our cake for the first time on the morning of our wedding - it was not only beautiful, but exactly what we envisioned - Kristin at Wonderful Wedding Cakes you are amazing!
---
The most amazing cake!
Reviewed on

10/24/2012
Kayla M
We picked out our cake with Wonderful Wedding Cakes after our initial meeting, and went with a chocolate cake with chocolate ganache and raspberry mousse. It was seriously the best cake I ever tasted, and it looked absolutely perfect.
---
Reviewed on

9/22/2011
Tanya S
Such a Beautiful wedding cake! It tasted amazing!
---