Home

Yacht Club of Stone Harbor
About this Vendor
Elegance on the Bay
Located on the waterfront, the Yacht Club of Stone Harbor is considered one of South Jersey's premier reception locations. Our spectacular sunsets, paired with delectable food selections and first-rate service, make your special day stylish, sophisticated and fun.
Amenities + Details
Amenities
Handicap Accessible

Indoor

Reception Area
For more details about amenities, please message the Venue.
Bar + Drinks, Cakes + Desserts, Food + Catering, Planning, Rentals + Equipment, Service Staff
Contact Info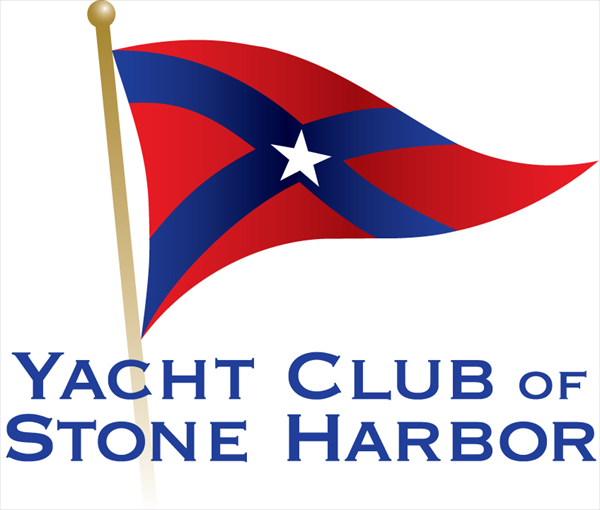 9001 Sunset Drive, Stone Harbor, NJ
The Perfect Wedding Venue
Reviewed on

11/21/2013
Colleen R
We had our wedding at the Yacht Club of Stone Harbor which was the best and easiest decision we made in the planning process. After meeting Patty (event planner) for the first time, we knew then that the Yacht Club is where we HAD to celebrate our Big Day!! Patty made planning easy and fun. She was so organized and so quick to respond to any little question. Patty is truly the best. Overall, we can not say enough about the staff of the Club. When it comes service, they are outstanding and made our day perfect in every way. The bar is excellent and not one person had to wait for a drink. The environment is something words can't describe with windows over looking the bay at sunset. If you are looking for the perfect shore venue for all seasons the Yacht Club of Stone Harbor is the place to look.
---
Gorgeous Venue
Reviewed on

11/14/2013
melissa b
Our wedding was held at the gorgeous Yacht Club of Stone Harbor on 9/28/13. We could not have asked for a more perfect day. From the weather, to the food, to the staff, to the atmosphere, to the dance floor, we had a perfect day. The weather was amazing, so we were really able to enjoy the deck overlooking the bay with the beautiful sunset. Our guests loved this view, as did we. The food was so delicious! Our guests are still talking about the food, especially the rack of lamb lollipops and mini crab cakes! Everything was wonderful! The dance floor was huge so everyone was able to hop on the dance floor and dance the night away! Patty Davis was amazing to work with! Whenever I had a question, she was able to answer it, even if it was the silliest. She and her staff were great to work with and so accommodating and nice. The Yacht Club of Stone Harbor was the perfect place for our shore wedding! If you are looking for delicious food, with amazing views and a great staff, this is the place for you!
---
An AMAZING Venue!!
Reviewed on

10/15/2013
I was married at the Yacht Club of Stone Harbor this past Saturday (10/12/13) and we were all over the moon about how wonderful the venue, event planning and staff were at the Yacht Club. We planned to have an outdoor ceremony but it poured rain that day and we had the ceremony inside. The transition was absolutely seamless and it ended up being for the best; the ceremony was intimate and cozy, and the transition from the ceremony to reception was flawless. They even opened the bar before the ceremony for guests to get drinks, which everyone loved!! The reception was absolutely amazing and everyone commented on how wonderful the food was, not to mention how much they adored the space. The rehearsal was also smooth and quick, and everyone was a consummate professional. We couldn't have asked for anything more or a better place to begin our life together. Thank you especially to Patrice Davis who helped us plan and execute the event, recommending amazing vendors on top of it all!! Definitely have your wedding here if you have the chance!!
---
Amazing beach venue
Reviewed on

1/18/2015
Stacie S
We knew we wanted to get married on the beach in Stone Harbor. After looking at all of the venue options in both Stone Harbor and Avalon, we knew the Yacht Club of Stone Harbor was the perfect place for our reception. It was on the water, super close to the beach and the staff (Patty, the wedding coordinator and Peter, the general manager) seemed great to work with. We could not have made a better decision in choosing a venue. Patty is super organized, very responsive and so easy to work with . She helped me with recommending the other vendors, which was great since I live 2 hours away. The food was excellent at our tasting, but i was totally blown away with my meal the day of our wedding!!! It was even better, which is hard to imagine considering they were cooking for 125 people. Our guests could not stop talking about how the crab cakes and filet mignon were cooked to perfection! We added the raw bar for the cocktail hour and that was the hit of the party. My friends are still commenting on how they served the biggest shrimp cocktail they have ever seen. The bar staff was excellent. My guests enjoyed their drinks and the fast service. Jackie was the onsite coordinator the week of and day of. She setup my decorations to perfection. She was on top of everything that my guests and I needed during the ceremony. To top off the perfect day we had the most amazing sunset ever and a FULL rainbow!!! I highly recommend YCSH!!!
---
Beautiful setting with a lot of character
Reviewed on

11/20/2014
Lesley B
The Yacht Club of Stone Harbor is in a beautiful location right by the bay in Stone Harbor. We recently had our off-season November wedding there for about 125 people and everything was fantastic. Patty, the events coordinator, and Jackie, the dining room manager who stepped in for Patty while she was on leave, made sure that everything ran like clockwork. I didn't have to worry about a thing that day (I don't think I could have told you the order of events at the reception - I was very much just going wherever anyone told me to go); both Patty and Jackie understood that right away and I felt very comfortable leaving everything to them. We received tons of compliments from our guests on the atmosphere and the food. Really a charming venue that's very well set-up for a wedding (dining area, dance floor, huge bar). It exudes a sort of old-word class - you do not by any means have to do a seashore/ nautical themed wedding there for it to fit your style, and it works very well if you are looking for a simple, elegant wedding by the water.
---
Incredible Wedding Venue
Reviewed on

11/15/2014
Laura G
The Yacht Club of Stone Harbor was the perfect place for our wedding. The dance floor is huge, the food is great, and the bar can accommodate a large group with no issue. We also loved working with Patty and Jackie. They did a fantastic job making sure everything ran smoothly from planning to the day of. Would highly recommend planning your wedding here!!
---
Beautiful Reception
Reviewed on

10/20/2014
Emily O
We couldn't be happier with our choice of the Yacht Club of Stone Harbor for our October 2014 Wedding Reception. The wedding coordinators, manager, and staff were so friendly and helpful, the food was delicious, and the venue was beautiful. We live in FL, and planning from far away was not difficult. We really appreciated the responsiveness of the wedding coordinators (emails were always returned the same day, usually within a few hours), and the Club was also very accomodating always finding a time to meet with us when we were in town. When it was time for the actual reception, they executed perfectly our vision for the set up and decor. The staff were especially accomodating to my husband and me, and made us feel very special on our Day.
---
P-E-R-F-E-C-T
Reviewed on

7/29/2014
Sarah F
Ever since I could remember I knew I wanted to get married on 7 Mile Island (long before I even met my "local" husband). When we got engaged, there were a handful of places on the island I wanted to look at it, with the YCSH being one of them. It was the second place we saw, and we were in love. The simple and elegant dining room and the beautiful views were enough to win over myself, my then-fiance, and my parents. Patty was absolutely wonderful to work with, and never hesitated to respond to every single annoying e-mail I sent. The tasting was unbelievable - we left feeling like we were in a food coma. The food was simply amazing and it was hard to narrow down our options. Everyone was such a big help in making this the best and most memorable day of our lives. Patty had everything organized and made it easy to stay on top of things. It really was a stress-free planning process. The day came, and everything was perfect. We couldn't have asked for better weather or better guests to celebrate with us. And to top it all off, we had the most perfect sunset that our photographers, RHM, captured on the dock. I cannot say enough how amazing this place was and how it really was the backdrop for the wedding of my dreams. Thanks to the entire staff for making May 31st a day we will never forget!
---
June Wedding at the Yacht Club of Stone Harbor
Reviewed on

7/25/2014
Caitlyn K
We couldn't have been more pleased with our choice of venue! The bar and deck overlooking the bay--plus the expansive dance floor--are everything you need for a great party. The food was amazing and people are still talking about their favorites: the shrimp and the lamp chop appetizers that were served on the deck overlooking the bay during the cocktail hour. It does not get any better than that! The staff was really helpful. We appreciated Patty being so open to accommodating our design visions for the wedding reception and Jackie for being so on top of coordinating the details for our tasting and menu planning. Peter was always friendly and welcoming whenever we stopped in to visit. Possibly what I MOST appreciated from our experience working with the Yacht Club were their recommendations for vendors. We decided to go with a lot of the vendors they were familiar with and they ended up being incredible--from the band, to the cake baker, to the photographer. This is a huge benefit for making wedding planning less stressful and streamlined. I definitely recommend this venue to brides looking to have a wedding in Stone Harbor.
---
Rave reviews from our guests!
Reviewed on

6/23/2014
Leslie K
I cannot say enough about the Yacht Club of Stone Harbor. The appetizers were so delicious, the raw bar and the lamb chops were the hit of the evening. To top it off, the strip steak and crabcake entrees were amazing. (The chef and his staff and we had so many samples at the taste testing we had a hard time deciding what to choose.) We had appetizers and cocktails on the deck overlooking the bay -- you can't buy that view! Our guests raved about the Yacht Club, the food and staff. I wouldn't change one thing -- it was perfect! Thanks again to Peter, Patty and Jackie and especially Chef Blaszczyk!
---
Fantastic service
Reviewed on

6/17/2014
Lauren S
My husband and I had our wedding reception at the YCSH on 6/14. From the start, Patty, the wedding coordinator, was nothing but professional, helpful and nice. My parents and I were always able to get in touch with her and had all of our questions answered immediately. My mind was at ease through the whole planning process. The venue is absolutely beautiful. I have lived in SH through my whole childhood and could not think of a more beautiful and private place on the island. The access to the deck was a high point for our out of town guests. Everyone raved about being right on the water. The food and service were both excellent. The food on our wedding day was as good, if not better, than at our tasting which we had months before. This has been a problem for some of my friends at other venues, but not at the Club. I would recommend YCSH to anyone considering a fun, beautiful wedding reception!
---
Amazing venue!
Reviewed on

10/13/2013
Lisa
This was such a beautiful space to have a wedding! Huge dance floor, a view of the bay, gorgeous sunsets, and a huge bar...different, not your typical windowless hotel conference room. We fell in love the second we saw it :) Patty and everyone you work with are fantastic and very accessible. The food was amazing, we got lots of good feedback! I would recommend this venue to anyone. Prices were reasonable for the beach too!
---
Absolutely LOVED YCSH!!!!
Reviewed on

9/28/2013
Danielle H
Our wedding at the Yacht Club was a dream come true. Not only was it beautiful, but the food was outstanding! I'd highly recommend to get the upgrade to the shrimp appetizer; They were a huge hit! Patty was great at helping to iron out the details, and worked very well with (and recommended )our wedding planner Bel Momento. Also, the upstairs deck is the BEST for the bridal party and parents; They all had a blast up there and got some great pictures.I would highly recommend that any Bride/Groom consider YCSH!!
---
amazing
Reviewed on

9/10/2013
Lucy B
I can't say enough good things about my wedding at the Stone Harbor Yacht Club! The staff are all amazing and made me feel so relaxed. Everyone kept telling me what a relaxed bride I was - it was because of them! They are warm and friendly and answered every question. The venue itself is absolutely beautiful and my guests were blown away. Having a shore wedding on the water was such a dream come true. 150 of them easily fit and we had ample space. The food was soooo delicious and I also heard numerous rave reviews about the menu we picked. My husband and I are planning on keeping our membership so we can continue to visit for years to come and relive our special day. If you are looking to have your wedding in the Stone Harbor area, you definitely have to pick the Stone Harbor Yacht Club!
---
Great venue
Reviewed on

7/10/2013
Amber M
The service and food were fantastic the day of the wedding. The bar service was impeccable. We were told by guests that they never waited in a line or more than a few seconds before being served. The cake included by The Bakeworks was delicious whether you upgrade or not. I highly recommend the Stone Harbor Yacht Club.
---
Best Shore Wedding Venue!
Reviewed on

6/25/2013
Lauren M
My husband and I got married at the Yacht Club of Stone Harbor on 6/1/13 and we couldn't have been more pleased! Working with Patty from the very beginning up until the end of our wedding has been so wonderful, she is great to work with. A huge thanks to the entire staff at the club for being so accommodating and kind, they truly made this night one we will never forget! Every time I am there and especially on our wedding night, service has been above what is expected and the staff couldn't be nicer. Also, the place is absolutely gorgeous and right on the bay! Our guests can't stop talking about how great the food and venue was!! Thank you YCSH for making our wedding dreams come true!! Lauren & Mike 6/1/13
---
OH What a Night!..... An Awesome Night!!!!
Reviewed on

6/20/2013
Jennifer H
When choosing our venue for our wedding there was no doubt we wanted to be on Seven Mile Island. The Yacht Club of Stone Harbor proved to be THE PERFECT venue for our wedding reception. With spectacular sunset photo opportunities over the bay, and its full service bar setting inside the Yacht Club of Stone Harbor is simply stunning. We were able to have 165 guests who each enjoyed the stellar food prepared to perfection without invading any space on the all ready generous dance floor. Patrice as well as the other staff members made planning our wedding simple and enjoyable. They were able to cater to every need and paid extreme attention to detail allowing our event to go off without a hitch. We were amazed by wait staff and their ability to accommodate such a large crowd making it look easy. Food was delivered quickly without a single ounce of compromise in taste. We would highly recommend the Yacht Club of Stone Harbor as any couples' first choice as a wedding venue. From its spectacular sunset background setting, to amazing food selection, and excellent staff there really is no other choice.
---
The Best Place on the Island for a Wedding!
Reviewed on

6/13/2013
elaine b
The wedding was beautiful and the reception and food were the best. I have received a ton of compliments about the food and location. They are a first-class operation. My daughter got married during a tropical storm. Once we were in the club, the weather wasn't even an issue. The view was just as spectacular and the wedding ceremony just as beautiful as if it were outside. We got exactly what we wanted....a sophisticated, classy Friday night party. Patrice Miner, Peter Minor and Nancy Hart along with the chef and wait staff were accommodating and particular. They took care of every detail. The hors d'oeuvres were plentiful and delicious. The baby lamb chops and raw bar were fantastic. I have never seen shrimp that large. We had Springers supply ice cream for dessert along with the cake. They were a great local influence. Don't let the casualness of the club fool you when you go to see it. The place is transformed into a beautiful setting with long table clothes and candles. We had Karin from Blooms do the decorating and flowers and they were gorgeous. As far as I am concerned,it is the only place to have a wedding at the shore.
---
YCSH throws a great wedding!
Reviewed on

5/24/2013
Jennifer M
Last Saturday our son's wedding reception was at the Yacht Club of Stone Harbor, and the compliments have been pouring in all week. We highly recommend having your wedding there. Patrice Davis is the wedding coordinator, and she handled all aspects of the reception for us. You should trust all of her vendor recommendations. She replies promptly to calls and emails, and is gracious even when bombarded by endless questions! She really is an asset to the club. The club looked beautiful! The setting is bright and clean, with very nice nautical decor. The view is the best on the island! The bridal party had a great time upstairs in their special suite. The adjoining deck is spacious, and was a great spot for pictures. The staff kept replenishing the hors d'oeuvres and they were delicious! Get the lamb chops and lobster pot pies! Unbelievably yummy! I was so impressed with the wait staff. They served one table at a time, and no one was kept waiting. The food was hot! I was very pleased with that. We were delighted with the quality of the food. The presentation was very nice, and nothing was overcooked, which is not always the case at a big event. Kudos to chef Michael Blaszczyk and his staff. Peter Miner, the general manager, and Nancy Hart, the dining room manager worked hard behind the scenes to keep everything running smoothly. We never had to worry about anything because they are such pros! They really made it possible for us to relax and have fun! The bartenders were kept very busy, yet somehow managed to work quickly enough that no one ever had to wait. They were awesome! The YCSH dance floor is spacious and the hardwood is beautiful. We had a large wedding, yet there was plenty of room for everyone. YCSH is truly a beautiful venue for a wedding, and the employees do an excellent job. It's really a unique and lovely setting, but the people make it exceptional!
---
Amazing Venue for a Wedding
Reviewed on

5/19/2013
Denise C
I had my wedding reception at the Yacht Club of Stone Harbor in May of 2013 and it was amazing. The wedding coordinator (Patrice) was so nice and easy to work with. She responded quickly to all of my e-mails and questions. Patrice is very organized which made the planning process stress free. The site is right on the water so all of the views are amazing. The deck upstairs (reserved for the bridal party) was really nice. We took a lot of pictures up there. I heard many comments from my guests saying how good the food was and I couldn't agree more. Everything was hot and served quickly. There are a variety of appetizers and entrees to choose from for your event. The peppered steak and chicken were excellent. The dance floor is very nice and there is plenty of room for everyone. There are also plenty of tables and chairs on the deck outside if guests would like to sit and look at the water. Truly an amazing place. I would highly recommend it.
---
Fabulous!
Reviewed on

7/15/2011
Sarah V
Wonderful staff, great food, excellent service! Everyone worked very hard to make sure the day was a real success. We loved having our reception here!
---
Send Message