Home

Lexoria Wedding Films
About this Vendor
TWO DAYS ONLY! Ends 8/6! FREE FILM TRAILER!
Don't Over Pay for Wedding Videography! Order an award winning wedding film from the highly reviewed, highly acclaimed Lexoria Wedding Films. We have nearly a decade in the industry and the artistry to create a beautiful remembrance of your day that captures your love! Contact Today!
Details
Classic, Documentary, Editorial, Fine Art, Vintage
Destination Weddings, Online Proofing, Digital Files, Social Media Sharing, Full-Length Video, Highlight Video, Video
Contact Info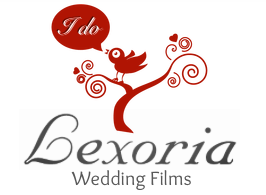 7521 Paula Drive, Tampa, FL
A near disaster! Thank you Lexoria!
Reviewed on

8/08/2013
If you want to work with a team that is creative, fun, caring and passionate then look no further than Jason and his Lexoria Wedding Films team. This could have been a complete nightmare. After nearly going off of a referral from a friend with a company that was twice the rate, come to find out 9 months later our friend still hasn't received her DVDs. Meanwhile we have enjoyed ours time and again. The DVDs and films are amazing! They blended right in when they were filming and got all of the details we were looking for. For us it was important that we had a wedding film to show our family that lives oversees. You get to preview all of your work online which was great because we got to send the links to our family members to enjoy. They have a high level of detail and allow you to make changes if needed and do require you to approve your film so that way it is exactly how you would like it. I would recommend their services to everyone looking for a priceless way to document their day! Thank you Jason. Thank you Lexoria Wedding Films!
---
Highly Recommended for all Brides!
Reviewed on

6/21/2013
Rachel T
Quick to respond and very professional, Lexoria Wedding Films was our selection for wedding videography. Their team was fantastic. We were a little tentative due to seeing other companies always in our face at our friend's weddings. Not with Lexoria. During our consultation Jason mentioned that they work around the photographer. He was right and it was a big relief. They provided us with an amazing wedding film. We love our film trailer and have sent many brides their way. I totally recommend them to all Brides!
---
Professional and good for any budget
Reviewed on

5/04/2013
Lori Y
Enjoyed working with Mark our videographer who was professional, friendly and captured every special moment of our wedding and reception - even the unexpected! I would highly recommend Lexoria Wedding Films.
---
Lexoria is amazing!
Reviewed on

3/17/2015
Amanda G
Do not pass them up! Lexoria is amazing. From my first meeting with Pete, I felt that I could trust them. My wedding was a destination and he video chatted with me. It was so great that a vendor would help me in that way. Some people didn't even notice we had a cameraman running around our wedding and after when we posted the video they asked who filmed the whole thing. Every time I watch my film I cry because they completely captured every part of my day. We had a problem with hair and makeup taking forever and our videographer had already filmed the guys, accessories, and the dress. When finally arrived at the venue he was so great and even though everything was completely rushed our videographer made it look like it was this gorgeous process. He captured everything perfectly. We are so happy with Lexoria!
---
Best decision I made for my wedding day!
Reviewed on

3/09/2015
Johnathan S
Professional, personalized, artistic- just perfect in every way. almost made the mistake of not having a videographer and so glad that I decided last minute to book Lexoria, could not have asked for more!
---
Lexoria !!
Reviewed on

3/05/2015
Sarah C
Lexoria had great customer service and helped in the planning of the day. The video was great. Lexoria was great with changes I wanted in the video. Thank you!!!
---
WORTH EVERY PENNY!!!!
Reviewed on

2/22/2015
We received our video earlier this week and I have to say that we have watched it several time and each time we LOVE IT more and more! Our experience with Lexoria was amazing! Jonathan Hickson, our videographer was so great and worked so well with our other vendors and made us all feel so comfortable as he recorded so many priceless moments for us! The final product, Wedding trailer and longer movie was such great quality...its stunning in so many ways!!! It was certainly worth every single cent and we would do it again in a heartbeat and recommend Lexoria to anyone considering having a videographer...the video was the icing on the cake for us...made our whole DREAM wedding vision come true! THANK YOU THANK YOU!
---
The best of the best
Reviewed on

2/03/2015
Alessandra A
Wonderful videos, very personable videographers, very happy!
---
Great company, great work
Reviewed on

2/02/2015
Danielle Bender B
Lexoria Wedding Films did an amazing job with our wedding video. They did not interfere with the photographer at all and were able to get lots of great candid shots while the photographer was staging the photos. The videographer was out of sight during the wedding and reception, and their placement of the video cameras was excellent and captured all the excitement of the day. Fantastic work!
---
Highly Recommend!
Reviewed on

1/28/2015
I am extremely pleased with Lexoria Wedding Films! I am so incredibly glad that I saw their advertisement on Facebook and called them! They are so reasonably priced! Jonathan was so personable and professional working along side my photographer and I barely even knew he was there! All the footage he caught was amazing for just one videographer! I received my links to view my videos, and I love them! I had a few edits to make and the turn around was quick! Can't wait to receive the final product and share with our friends and family! ! Thank You Lexoria for making a memory we can cherish forever of our wedding day!
---
Very Happy with my Wedding Films!
Reviewed on

1/28/2015
Laura L
I was very impressed with the team at Lexoria. Initially, I thought wedding videography was going to be out of my budget because all of the companies in Naples, Florida (where my wedding was held) were giving me quotes of $5,000 or more! But then a friend referred me to Lexoria, who are based in Tampa, and not only were they willing to travel to Naples for my wedding at no additional charge, their packages started at well under $2,000! Indeed, the price was so much lower than the previous quotes I received, I actually began to worry about the quality of the films. However, I should have never worried because I was blown away by how amazing both the trailer and the main film are! They somehow included almost everything I thought was important without me even telling them, and even allowed one round of edits so I could add a few other parts to my films. I couldn't be happier with the final product! Their turnaround time is also very fast. The only thing that is perhaps different from other companies is that you will be working with different people throughout the process - one person tells you about their packages, another does the videotaping, another communicates to you about the editing, and another does the actual editing. However, there are probably different skills needed for videotaping every shot and different skills needed for editing, so ultimately, you end up getting the best of both worlds! I highly recommend Lexoria.
---
Amazing service, and perfect video!
Reviewed on

1/18/2015
Kait
I was so pleased with Lexoria Wedding Films! I had seen their advertisement on facebook, and I was a little hesitant because no one I actually knew went with them. However, I will now refer them to every bride I know getting married. They were very professional, and organized. Both videographers were on time on the wedding day, and worked well with my photographer to keep things moving along smoothly. I just received my links to view my videos, and I love them! They made them better than I could have imagined! Thank You Lexoria for making a perfect memory of my wedding day!
---
You won't regret it!
Reviewed on

1/14/2015
Heather M
I really wanted a wedding video but my husband did not. I did a lot of research and contacted a lot of videographers but in the end I felt that Lexoria had the best product for the price. The owner of the company, Jason, called us personally to discuss their packages. We originally went with 6 hours but then I upgraded to 8 hours to include getting ready footage. I have watched my trailer and film countless times already and I love getting to relive my wedding day over and over again. All of my friends and family are so impressed and said "Wow, wedding videos aren't what they used to be." I am very happy with the quality of my film and will cherish it for years to come. If you are not sure if you should book Lexoria I would recommend that you do. Your wedding day is too important not to have on film to watch for years to come.
---
Worth the Money
Reviewed on

1/14/2015
Alison S
Our wedding budget did not include a wedding video, being unnecessary in my dad's eyes. I paid for it myself and I am so glad I did! Working with Lexoria was easy and painless from beginning to end. Our videographer on the day of our wedding was professional and fun. He went out of his way to make everyone smile, despite the craziness of the day (behind schedule, rain, etc). We just viewed our video and it was worth the money! Some of the footage is blurry due to the autofocus but it doesn't take away from the video at all. Every important detail of our day was captured. We have loved watching the ceremony and speeches, and the dance floor footage is priceless.
---
BEST. Decision. Ever.
Reviewed on

1/14/2015
I chose Lexoria to capture my once in a life time event -literally- after hours of research and video previewing. Lexoria had the cinematic style of shooting that I was looking for, paired with a guaranteed fast turn around time, and excellent pricing. Lexoria made everything easy, which is a huge deal when you're in the throws of wedding planning. The process post shooting was easy too; receiving my film, making a few tweaks..I ended up with my very own climatic master piece (it made me laugh, it made me cry) that my whole family and I will cherish…forever! It's crazy how fast your wedding day flies by, and even though you're in the moment, all of the small details you might miss (your flower girls walking down the aisle etc.) as your swept up in people and emotion. Re-living the day, completely, is PRICELESS. -Maggie James, married 10/10/14
---
Loved Lexoria!
Reviewed on

1/12/2015
One of the questions we asked our friends while planning our wedding was, "what was your biggest regret about your wedding?" Almost without fail, they responded that they wished they had gotten a videographer. We hadn't budgeted for one but were convinced… then shocked to see some of the prices, and worried we couldn't afford a quality vendor. We watched dozens of sample videos and were really impressed by Lexoria. Not only that, the prices seemed incredibly reasonable and they will provide full raw footage which was important to us based on friends' experiences. Upon reaching out, they were very responsive to all our questions and concerns, working with us to create the appropriate package, and promptly assigning us our videographer. We felt confident in our choice as soon as we met Lawrence, who would be covering our event. He learned all the details of what our day would be like, what was important to us, and made us comfortable that we were in great hands. The day of the event Lawrence was everywhere yet nowhere, managing to capture everything without being intrusive. Most importantly, he was really fun to work with -- a great team player with our photographers, our families, and our guests! We also thought we would need multiple videographers for our full day, 200 person wedding, but Lawrence was able to capture everything by using multiple cameras. We got the first cut of our videos ahead of schedule (which, from what we hear, is a feat by itself!) and they were AMAZING, the trailer perfect. We needed to make a few changes to the full length film but only because we decided not to include the full 1.5 hour ceremony (right?) and wanted to tweak our music choices. The revised film came back quickly and is perfect. It was a joy to work with Lexoria and we would definitely recommend them (and Lawrence!).
---
Amazing wedding video
Reviewed on

1/06/2015
Chelsea W
Lexoria provided a beautiful wedding video that my husband, and I could not be happier with. I highly recommend using Lexoria to capture your big day!
---
excellent!
Reviewed on

1/06/2015
CJ S
We had an absolutely wonderful experience with Lexoria from start to finish. Our videographer was awesome and very accommodating to all our requests. I had no issues getting in touch with anyone when I had questions about anything which happened quite a bit because I was a very anxious bride. Most importantly, we LOVE how our films came out. We seriously could not be happier with the final product of both our main film and our trailer. Lexoria definitely exceeded expectations and now we can relive our wedding day whenever we want. A lot of brides will think about skipping a videographer due to the added costs of an already expensive occasion. I would NOT recommend that. The day goes by so quickly and there are so many things that you will not remember. It was really nice to watch the video and recall all those small details that we forget. The best advise I can give; spend the money on the things that will last! And Lexoria is VERY affordable for all that they do!
---
Videographer
Reviewed on

12/29/2014
Maureen M
Very good turn around time. Videographer was very discreet and didn't even know he was around. I'm glad we had our day caught on video because it is amazing how much you miss or forget in the chaos of the day. Would recommend to anyone looking for a videographer.
---
Videographer
Reviewed on

12/12/2014
Lauren R
My wife, Lauren, and I were very pleased working with Lexoria. We dealt with many different vendors over the course of preparing for our wedding and they ranked at the top of professionalism, liability, and overall product. They were very thorough leading up to the wedding of wanting to know the days itinerary and knowing where to be and what to shoot. We also prepared them with a list of songs for the final product of our video. The preview video was great! That short 5 minute film really gave you some insight of what was to come. This is perfect for Facebook or quickly showing friends and family. The full length video was done so eloquently! It really captured the moments of the day but also showed us things that we missed. It felt like we were there all over again! It was great to go back and re-live our ceremony and the speeches that seem to fly by so quickly. We look forward to watching the video for many years to come and someday showing our children and so on. We would strongly recommend Lexoria, not just for those getting married, but for other functions and events that you want to remember forever!
---
Amazing Videographers!
Reviewed on

11/23/2014
Kelly S
We had a great experience with Lexoria Wedding Films! My husband was the one who really wanted a wedding video, and I'm so glad we did. The video helps you remember all the small and big moments of the day and also captures things you miss! Lexoria was recommended to us by a friend and we are so happy we used them. They were very responsive both before and after the wedding. We loved that we were able to see a preview of the film and request edits before the final film was developed. The videographer on our wedding day was very professional and did a great job capturing all the special moments. We highly recommend Lexoria!
---
High value, high quality video
Reviewed on

11/15/2014
Erin E
The biggest benefit of going with Lexoria is that you get the biggest value for your money. My husband and I did a lot of research and made appointments with a lot of videographers in the Chicagoland area and all were either crazy expensive or the quality wasn't there. Our videographer E.J. was very professional, sweet, never complained and wasn't intrusive--we didn't even know he was there. The few minute trailer video is a great, quick way to show friends and family the highlights of your wedding day. If I could give one recommendation for future brides, it's to make sure you get a videographer. The pictures are wonderful, but to be able to see it in action and re-live the best day of your life on demand is priceless. The best money we spent hands down.
---
Money Well Spent
Reviewed on

11/11/2014
Lorabel A
My husband and I originally didn't think we had a budget for videography for our wedding. While my husband was against getting a videographer, I knew that the day would go by so fast that I wouldn't remember the best day of my life. Others have also told me that the day is such a blur. I found Lexoria Wedding Films through a Facebook Ad. I booked them a month before my wedding. My videographer captured my day beautifully and the actual product - the film and trailer was more than I could ask for. Lector Wedding Films does not disappoint and is completely transparent at the time of booking. They are prompt and reliable. But most of all, they understand that couples are already spending an arm and a leg on an important day and provide reasonable prices for their services. I highly recommend Lexoria Wedding Films.
---
Lexoria - Videography
Reviewed on

11/09/2014
Diane M
We booked them few months before our wedding. Pete was awesome. He was very professional and very accommodating especially with all our concerns and questions (budget wise). On our wedding day, the videographers were very nice and easy to work with. They capture what we wanted. During the video editing, we are so thankful that they were very patient with all our changes. We know it's very difficult to look for a videographer but Lexoria was the only one who fit our needs and met our expectations. THANK YOU SO MUCH! Rex and I give them an A+++++
---
Short notice. Glad we found them.
Reviewed on

11/05/2014
We were looking for a videographer on very short notice because the company that we had originally hired had to cancel. We found Lexoria Wedding Films online. We did our consultation and they did a great job getting a lot together in a short amount of time. We did not have a traditional wedding so they had to adjust. They adapted very well, especially without having much time or knowledge ahead of time. We are very happy with our film and will enjoy our film trailer on our anniversary! Everything turned they way I had hoped. Thank you Lexoria!
---
Send Message