Home

Ana Parzych Cakes
About this Vendor
Couture Exquisite Custom Designed Wedding Cakes
Luxurious & elegant custom designed wedding cakes with a personal approach and meticulous attention to detail by world renown confectionery artist Ana Parzych. Voted Best Wedding Cake in Connecticut & one of the Top 50 Pastry Chefs in America. Offering gourmet cakes made fresh from natural ingredients. Each cake is a unique work of art embellished with handcrafted sugar flowers and all edible decorations. Servicing all Connecticut, Westchester County, NYC, Newport RI, MA & Destination Consultations & tastings available in our Main Cheshire Showroom or Greenwich, CT Studio. By appointment only.
Details
Cake Stands, Cake Cutting + Serving, Cake Delivery + Setup, Cake Tastings, Groom's Cakes, Cakes + Desserts
Contact Info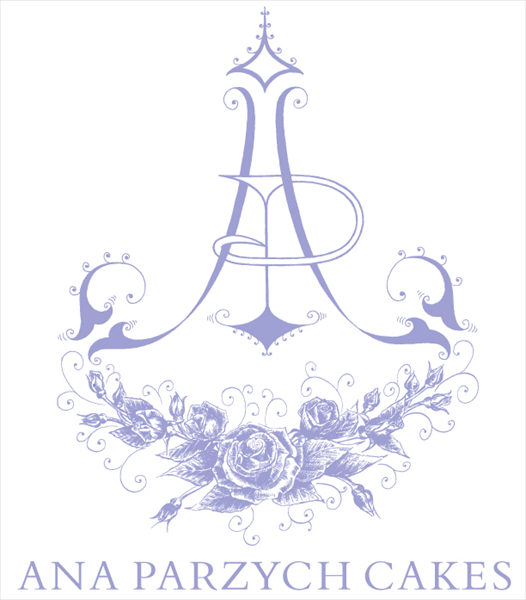 Reviewed on

7/21/2015
I hired Ana Parzych Cakes for my wedding last month, held at The Branford House in Groton, CT and could not have been happier! The cake was beautiful, all of the guests were in awe of how real the sugar flowers looked; they matched my floral arrangements perfectly! Unlike many... Read More bakeries whose pretty cakes fall short on flavor, this cake was absolutely delicious. Working with Ana on the design of the cake was a fun, easy process. I still can't believe how talented she is, making beautiful art out of sugar! I highly recommend Ana Parzych Cakes!
---
great service and yummy cake!
Reviewed on

9/18/2012
Jennifer B
We had a great experience working with Ana Parzych and her husband Garry. Garry was very quick to respond to all my email inquiries and seemed just as eager to please even when in the end we went with the "standard" designs offered to those getting married at the Brooklyn... Read More Botanic Garden instead of ordering a special design, flavor or groom's cake. In fact, there was a slight slip when Garry forgot to send us our cake samples for our food tasting. He, though, recognized his mistake and sent us samples via Fed Ex to our apartment! Cake was beautiful and delicious, too!
---
Awesome Cake!
Reviewed on

10/15/2010
Kristin B
Ana Parzych provides cakes that not only look great but taste delicious too! Ana was so friendly and easy to work with, she even incorporated my dress pattern into one of the tiers! I highly recommend Ana for any wedding!
---
Reviewed on

8/03/2015
Ana did a spectacular cake for our son's rehearsal dinner. She was a pleasure to work with. It was especially challenging since we live out-of-state and arranged everything by phone and email. We wanted a rain-forest theme, and she did a custom design for us and delivered it... Read More to the venue, which was some distance from her studio. The cake was the highlight of the dinner. Not only did it look amazing, but it was absolutely delicious and got numerous compliments both on the appearance as well as the taste! It was absolutely amazing!
---
The Most Incredible Looking- and Tasting- Wedding Cake!
Reviewed on

5/01/2015
Lisa W
Ana Parzych went above and beyond to create the most unbelievable cake I have ever seen or tasted! She was an absolute pleasure to work with - I showed her my floral inspiration board and she took our colors and flowers and transformed them into a truly breathtaking work of... Read More art. As for the tasting, it was nearly impossible to choose from all of the great combinations - so we had them all included in our cake! Our guests could not stop raving about each and every layer (we made sure that each table got slices from all 3 tiers so that everyone could sample each piece). One group of friends commandeered an entire tray of cake and ate it before it even made it out to the reception area! Our beautiful cake represented all of the joy of our wedding - beautiful inside and out, and full of sweet goodness. We already can't wait for our first anniversary to enjoy our top layer!! Thank you a thousand times over, Ana - you helped make our wedding the best day of our lives!!
---
seconds, please!
Reviewed on

10/31/2014
Sue L
Ana's cake was delicious! All of our guests and myself loved the lightness and amazing taste of the beautiful cake. I would definitely attend anyone's wedding that used Ana so I could eat her cake again.
---
AMAZING
Reviewed on

10/27/2013
Erin L
Ana Parzych Cakes is nothing short of amazing. Our custom wedding cake was the most beautiful I have ever seen (if I do say so myself!). Ana is wonderful to work with, and she came up with a beautiful design incorporating the lace of my wedding dress and the flowers from my... Read More bouquet. The cake was a major focal point of our wedding and our guests loved it. And, it was delicious!
---
beautiful cakes
Reviewed on

10/17/2013
Laura D
My cake was absolutely gorgeous and turned out exactly how I wanted it to. And it tasted delicious too!
---
Nickel and Dimed
Reviewed on

7/31/2013
Christina M
A cake from Ana Parzych was included in the catering package at my venue so we had very little choice. There was a good variety of flavors and we did very much enjoy them. The options for design were very limited though and every time I asked about minor changes or small... Read More customizations I was shocked at how large the up-charges would be. Maybe I just don't have a good sense of what cakes actually cost since mine was included and I didn't do any comparison shopping but I felt really nickel and dimed.
---
:)
Reviewed on

10/30/2012
Suzanne M
GReat cake, tasted wonderful. They listened to our vision and made it perfect.
---
Too beautiful to eat, too delicious not to!!
Reviewed on

8/09/2010
Courtney P
We had Ana make both our wedding cake and our groom's cake. Our wedding was taking place at the Brooklyn Botanic Garden, and Ana is one of the bakers for the Palm House there. After attending a Palm House tasting party and falling in love with the superb taste of her cakes, we... Read More knew we couldn't go anywhere else. We'd been to many weddings in the past, and the cakes varied in look from typical wedding cake to, "Oh, that's pretty." Taste-wise they ranged from "Ugh," and pushing the plate away (had to be pretty bad for me to turn down cake) to "Not bad. Pretty good." With Ana's cakes it was, "OH MY GOD! Are you serious?! How good is this???" They were sheer heaven to taste. I have never had cake that good in my life. Just thinking about it now makes my mouth water, in fact. Man, I wish I had some cake... Anyway, we made an appointment and drove out to her studio in Connecticut. She was great to talk to and very interested in hearing details on what exactly we were looking for. I showed her a picture of a cake I really liked, and she used that to build on for the wedding cake. For the groom's cake we asked her if she could create a drum kit, as my now-husband is a drummer and that's how we met. Ana was very excited about that possibility, as she said she had done other musical instruments before but not a drum set, and it was clear that she relished a new challenge. She asked for specific details on all the components of a drum kit, and requested that my groom send her photos of his actual kit so she could recreate it. Our visit to her studio was well worth the drive, as we were able to meet with her one-on-one and really feel like we'd picked the absolute right person for the job. And of course, we had a chance to eat more cake! Divine! We almost fainted from happiness! On our wedding day, we could not have been more pleased with the results. Our wedding cake was stunning. She'd taken the picture I'd shown her and created a floral masterpiece, with sugar flowers so real that some guests never realized they weren't, and when my groom bit into one, one of the other guests at the table gasped at his eating an "actual" flower! Ha! Ana had also found an elegant way to tie in our main wedding color as an accent on the cake. As to the groom's cake, it was a major hit. There were many fellow musicians, naturally, and they crowded around the cake table staring and studying. They were extremely impressed to see how exact a duplication it was, which was easy to see as the drum kit it was based on was also in that very room (I couldn't pass up a chance to have my new husband play a song or two at his own reception). She got every detail right, down to the small sugar drumsticks! And then, for people to see that it tasted just as good as it looked!! Ana's cakes were worth every penny. Her high level of professionalism, creativity and attention to detail, and her artistry both in design and taste speak for themselves. I don't know how you could find anyone better. She made our wedding day even more special, and we asked to keep her sketches of our cakes, as the sketches alone are gorgeous artwork and we plan on framing them as a reminder of our amazing day.
---