Home

Bryan Bratt Productions
Details
Photo, Video, Photo + Video
Contact Info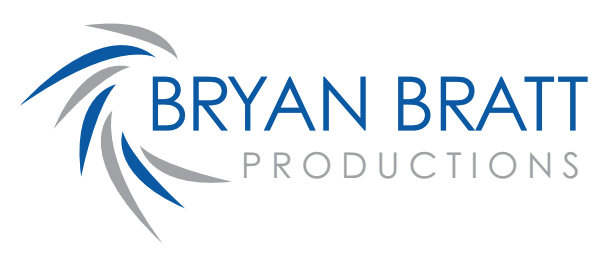 Reviewed on

11/13/2016
Leah H
Bryan and his team were great to work with! It was fun having them at our wedding all day. We absolutely loved our wedding video!!! So glad we decided to book him!
---
Reviewed on

10/24/2016
Selina T
The DJ actually got out on the dance floor and totally made the crowd want to join! He had very nice equipment for both the ceremony and the dinner dance. He has a great attitude and the crowd absolutely LOVED him!!!! The groom and I got so many compliments about the DJ. I Would... Read More hire Bryan Bratt Productions again in a heartbeat.
---
Reviewed on

1/01/2016
Darlene S
Great video services Same day edit still has people talking Drone shots were spectacular Great value Very professional Very personable Can't say enough We know we have a video we will cherish forever Captured everything to perfection https://vimeo.com/150076462
---
Simply amazing.
Reviewed on

11/03/2014
Josefina A
These guys exceeded any and all of my expectations of service, and product! They were there on time and I never noticed them during the entire day of our wedding. Everyone involved was super calm, cool, and collected, and they needed no instruction or direction. They captured... Read More the most incredible footage of our day and made everything look so beautiful/exactly the way I wanted to picture it! There's no better way to preserve your memories of such a momentus occasion then to have something this special in your possession... Can't thank these guys enough!
---
Bryan Bratt Productions: A Day To Remember
Reviewed on

10/31/2014
Every time I watch the wedding video that Bryan Bratt created of my wedding it brings a smile to my face and a tear to my eye. I love that I can relive one of the greatest days of my life, for the rest of my life. It is a forever reminder of the love and joy I shared with my... Read More husband, family and friends on the day I got married. Bryan has a gift in capturing those special moments throughout the day and creating a story that unfolds to a song that is completely your own. His videos are truly one-of-a-kind, just like every wedding. The passion and artistic expression is seen in the quality of work that he produces. The best advice I can give a bride-to-be is to hire a videographer; and if you decide on Bryan Bratt, you will not regret it!
---
September Wedding Relived
Reviewed on

10/31/2014
Jennifer J
My husband and I just got married this September a little over a month ago. Although we were both fully aware and present the day still flew by way too fast! We were so excited when our photographer sent us our photos. They were gorgeous (we would recommend them also), but there... Read More is something special about being able to watch your day again in motion. So when Bryan sent us our video we were overjoyed! He captured our day perfectly and combined the footage into such a great short video/music video. I think we've watched in 20 times already and have only had it for less than a week. His team was very profession and easy to work with. They were with us the whole day from getting ready through the start of the dance and never made us feel uncomfortable/like they were in the way. We are excited to get our full footage back--although we probably won't watch that as often as it will be 10 hours! If you are thinking about having a videographer--do it! Such a different and beautiful way to relive and remember your day. If you're looking for someone in the Minneapolis area--i recommend Bryan Bratt. Jennifer Carmichael
---
Can't go wrong!
Reviewed on

10/29/2014
Liz B
We hired Bryan for a full day of videography for our wedding in Minneapolis and couldn't have been happier with the end product! He was easy to work with over email and we had an initial meeting in person before signing the contracts. He's young but don't let that deter you.... Read More Bryan brought a second shooter and they were both friendly and unobtrusive during the event day. They were promptly on time in the morning and stayed through the reception. They made sure to check in with us repeatedly to ensure we were getting what we wanted and needed from them. He turned over all of the video clips and the final highlights video in lightening fast turnaround. Probably most important is that the actual video is phenomenal- grown men cry when they watch it. Highly recommended!
---
PERFECT!
Reviewed on

10/25/2014
Cassie L
We were so excited to have hired such an amazing and talented videographer! The video is absolutely beautiful and we are so excited to share it with all of our family and friends. I highly recommend Bryan Bratt!
---
Awesome videographer
Reviewed on

10/24/2014
Kristen H
He was very accommodating, and always made sure I was getting the shots we wanted. Was great to work with the day of and a quick responder for questions I had in email. Great and very professional! Very pleased with how my video turned out! Now I will be able to show our... Read More children our special day. Bryan did a great job on capturing our love and the fun that we and the guests were having the day of.
---
Great Videographer!!
Reviewed on

10/24/2014
Katie D
Bryan was extremely professional throughout the entire time we worked with him. We love watching our wedding video. Even now, a year later, we get to relive the most amazing day of our lives. I would highly recommend Bryan to any couple.
---
Wonderful Wedding Video
Reviewed on

10/21/2014
Ellie J
Beautiful recap of our wedding day! Was a pleasure to have around during our special day. Upbeat and fun, professional.
---
Bryan Bratt - Excellent Quality Wedding Video
Reviewed on

10/21/2014
Bryan provided us with a "same day edit" video at my daughter's wedding. I have to say I was concerned if the quality would be as good since we were asking to share the video with the guests at the wedding. This meant that Bryan and his crew only had the day to edit the... Read More video. Our guests were amazed that a quality video could be done so quickly. I would highly recommend Bryan and his crew and consider hiring him for a "same day edit" video. Your guests will love it and it's a great way for your guests to feel more apart of the entire day. Penny (mother-of-the-bride)
---
Memorable video for a great price!
Reviewed on

10/20/2014
Kristin B
We chose Bryan Bratt for our videographer because his wedding highlight videos contained all of the quality and artistic value of a five-star videographer but his prices are much more budget friendly. Bryan's package also includes all of the raw footage which is essential to... Read More reliving the entire day. He really is a bride's dream and he fits into the budget! My husband and I couldn't be happier with our video.
---
Our best investment from the wedding!
Reviewed on

10/20/2014
Rachel O
Pictures are the obvious investment for your wedding to capture all the moments you might not have seen, however, I would not trade our video of our special day for anything! My husband was not sold on getting a cinematographer, but I convinced him that it was important. When we... Read More saw the video that Bryan put together for us, he was sold. Bryan was so great to work with and his team was with us from the very beginning of the day until the dance. We will cherish our wedding video forever! I would also highly recommend Bryan Bratt! Thank you!!
---
Great quality and value!!
Reviewed on

8/21/2014
Vanessa F
We hired Bryan to film our wedding as it was extremely important for us to capture video footage of our special day and all of the amazing people involved. Him and his assistant blended right in with everyone while being extremely professional and genuine. Bryan is a great... Read More choice if you're looking to have your event captured in a heartfelt way -- he even busted some moves on the dance floor to get the party started!
---