Home

Flowers by Girlfriends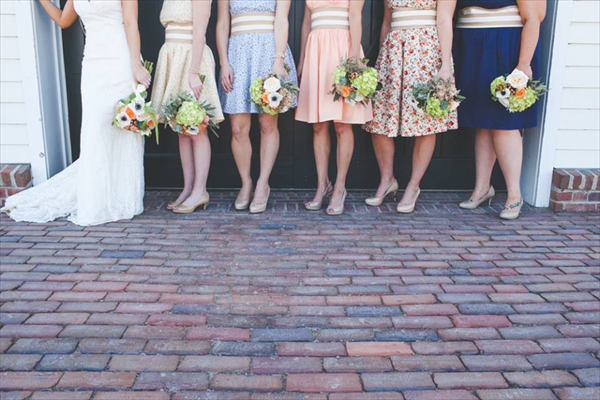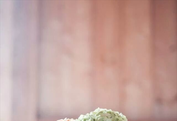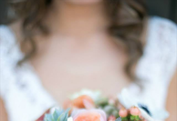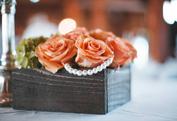 About this Vendor
Professional trained florist
Over 15 years providing the finest quality bridal floral services for the Liberal and surrounding area. Schedule your consultation. We look forward to listening to your ideas and welcome the opportunity to assist you with your plans.
Details
Centerpieces, Flower Girl Baskets, Vases, Decorations + Accents, Bouquet Wraps, Bouquets, Boutonnieres, Corsages, Flower Arrangements
Contact Info

202 N Kansas Ave, Liberal, KS
Beautiful Flowers for Spring Wedding
Reviewed on

6/19/2014
Chelsie H
I have always been very pleased with the fresh and silk arrangements I have ordered from Flowers By Girlfriends for various occasions so without a doubt I was hoping I could use their services for my wedding. The Girlfriends always have new and creative ideas for their floral... Read More arrangements. I enjoyed sitting down with Kenna and showing her pictures of flower arrangements that I was drawn towards. I even shared a "secret" Pinterest board with Kenna so she could see what style I preferred. Once I shared my vision of our wedding with Kenna, I felt completely comfortable turning the flowers over to Kenna. She was so easy to work with and she is such a sweetheart! She went above and beyond to make my wedding day special! She is not only an exceptional florist but she is an experienced wedding planner! She made sure everything fell into place the day of our wedding so my mom and I could just enjoy the day! My flowers were breathtaking and more beautiful than I can imagine thanks to Kenna, Leta and Dawn. Our guests gushed over how pretty our bouquets and table arrangements were. It was so nice being able to trust Kenna's taste and expertise. It took one more detail off my to-do-list! My flowers were so fresh that my bridal bouquet, that I put in a vase of water before leaving for my honeymoon, still looked beautiful 9 days later! Thank you so much for making my wedding day a dream come true!
---
Best florists around :)
Reviewed on

4/30/2014
Cassie B
The ladies at Flowers by Girlfriends did an absolutely amazing job at our wedding! They went above and beyond to make it the wedding that I could of only dreamed of(sorry so cheesy but true!). They were incredibly easy to work with and nailed my style with the flowers. I had... Read More complete faith in them the day of the wedding, it was so nice to not have to worry how everything would turn out. I would highly recommend them!!!
---
Martha and Kris Musgrave Wedding
Reviewed on

9/20/2013
Martha S
The wedding would have not been as magical without the flowers and the work that was done by the Girlfriends! My wedding was a fairy tale and the flowers helped make it that way. Overall, the flowers were way beyond what I ever imagined! They were absolutely beautiful.
---
October wedding
Reviewed on

10/31/2014
Ashley C
Girlfriends did my wedding in October 2014. Kenna is great and listens to what you want.
---
Werner-Davidson Wedding
Reviewed on

10/08/2014
Flowers By Girlfiends is absolutely wonderful! They made my wedding dreams come true. I can't say enough how helpful they were and easy to work with. Everyone is super helpful and full of ideas on how to make your big day amazing. I would highly recommend them to anyone who is... Read More in search of a florist for their wedding.
---
Beautiful Flowers
Reviewed on

9/22/2014
Chelsea G
The girls at Flowers by Girlfriends were so helpful and amazing. My flower arrangements were so beautiful. I had so many compliments!! :) I recommend using this wonderful shop!!
---
Excellent!!
Reviewed on

8/18/2014
Jordan L
Flowers by Girlfriends did a great job on my flowers for the wedding! Kenna was awesome to work with. She definitely knew what she was doing. She always had a great idea or recommendation to help make this process as easy as possible. She was also always willing to accommodate... Read More my crazy ideas. Girlfriends has lots of items that can be rented as well, including beautiful candelabras and other accessories. I would definitely recommend this vendor to anyone!!! Thank you ladies!
---
Beautiful Garden Wedding
Reviewed on

8/13/2014
Misty P
The team at Flowers By Girlfriends went absolutly above and beyond for the flowers in our wedding. I could not have been any happier with the work they did on the bouquets, ceremony arch, centerpieces and decor in the reception. They traveled to Denver, CO for the wedding and... Read More ceremony. The team came very prepared, and had the ability to do all the day of onsite work at the Hotel. The owners Suzanne and SheaBrea and Lead Designer Kenna were all very easy to work with throughout the wedding planning process, great at bringing my thoughts and ideas to fruition, and wonderfully organized to boot! I couldn't say enough to their praise! So happy with my decision to choose Flowers By Girlfriends!
---
Wonderful service, wonderful flowers!
Reviewed on

8/06/2014
Claire M
Flowers by Girlfriends truly made my wedding day a day to remember! Kenna is easy to contact and work with, and she really knows what works well with weddings! I told her the flowers I was looking to incorporate, and she discussed ideas with me and designed a unique bouquet... Read More for myself and my bridesmaids, as well as gorgeous corsages and boutonnieres! Love the magnets instead of the pins for the mothers' corsages! Overall, I am pleased with how well my flowers for my wedding turned out and how they fit fresh flowers into my limited budget!
---
Ahhhhhhh-mazing!
Reviewed on

7/08/2014
Molly B
I have know Kenna for several years, so there was no doubt that I would go to her for my wedding flowers. She and her girls are so easy to work with and there was never a worry in my mind about how my flowers would turn out! In trying to decide what kind of flowers I wanted, I... Read More changed my mind about 3 different times. Each time I went to her with a change, she would just smile and make the changes. To tell you how much trust I have in her, her girls and her design skills, I told her the colors I wanted and which flowers I DID NOT want to use and told her to do whatever she wanted. I was completely surprised and satisfied by her work! I've never been unsatisfied with Kenna and Flowers by Girlfriends!
---
Wedding flowers
Reviewed on

6/25/2014
Ashley M
Could not be more pleased with Girlfriends and the wonderful service they provided! They exceeded my expectations while still staying in my budget. I booked them several months in advance and they did a great job of keeping in contact with me and were attentive to all my needs.... Read More They also were able to set up the decorations which allowed me to enjoy special day without any worries! I would defiantly recommend them to anyone, for any occasion and will be using them in the future for other events!
---
Absolutely Perfect!
Reviewed on

4/20/2014
Leslie D
Flowers by Girlfriends did an AMAZING job on the flowers for our reception and all of the bouquets and boutonnieres. The flowers were all very good quality and looked absolutely beautiful. Kenna did a great job. She is very helpful as to what kind of flowers will look good and... Read More smell good. I would recommend her to anyone!
---
Couldn't be happier!!
Reviewed on

11/19/2013
Lindsay K
I am absolutely thrilled with Flowers by Girlfriends! They did an amazing job- all of our flowers were gorgeous and we got so many compliments on our bouquets and reception centerpieces. I wanted a very natural fall theme that looked like everything had just been hand-picked out... Read More of a garden and they nailed it! I feel like they really went out of their way to make everything perfect for us and I look forward to giving my business to them in the future anytime I need flowers, gifts, etc.
---
Amazing flowers!!
Reviewed on

9/26/2013
Taly F
Kenna at Flowers by Girlfriends was amazing!! She went above and beyond to make everything look amazing. I got tons of compliments on my bouquet. It was gorgeous! She even went as far as ordering extra flowers just to see if they would dry correctly, and would look good after... Read More being preserved. I would highly recommend them!!!
---
Amazing Job!
Reviewed on

9/24/2013
Kelsey F
My wedding was in March of 2013. Kenna from Flowers by Girlfriends did an amazing job, I couldn't have been more pleased! I gave her all my ideas and colors of our wedding and she turned it into dream!! It was more beautiful than I could imagine! The church was beautiful, the... Read More reception looked just perfect and my bouquet was the most beautiful thing ever, it was just perfect with my dress!! She does just a wonderful job and I highly recommend her work if you want the wedding you ever could dream of!!
---
Flowers By Girlfriends wedding review
Reviewed on

9/20/2013
Flowers by Girlfriends did an awesome job on all of the bouquets, bouts and everything we asked for. It was all delivered and they were sure to get it there early. I will definiteley recommend them and be a loyal customer.
---
Flowers by Girlfriends did an AMAZING JOB
Reviewed on

9/02/2013
Jenna N
Flowers by Girlfriends knew exactly what I wanted for my wedding day decorations. They were organized and fast! They made BEAUTIFUL arrangements! When they did not have something I wanted they went out and look for it and made sure I got what I wanted!!!!
---
Absolutely brilliant.
Reviewed on

8/23/2013
Chelsey J
We used Kenna from Flowers by Girlfriends. My wedding day and flowers were absolutely stunning. They were so fresh and gorgeous. She did amazing. Just from emailing back and forth she understood exactly what I wanted and made them amazing. Without a second thought she delivered... Read More them the day of and decorated my arch site unseen. It ended up being the attraction of the wedding and perfect framing for pictures. I couldn't have been more pleased by the work.
---
Wonderful experience!
Reviewed on

8/20/2013
Flowers by Girlfriends went above and beyond for me. Everything was beyond beautiful. I can't thank them enough for what they did in making my country chic dream wedding come true! They are AMAZING to work with.
---
our wedding
Reviewed on

8/12/2013
It was great. Everything turned out perfect and looked amazing.
---
Absolutely Perfect!!!
Reviewed on

7/29/2013
Peyton Z
We used Kenna at Flowers by Girlfriends for our wedding. Her and her girls are amazing. I wouldn't choose any other place. I told Kenna what my wedding theme was and kind of what I was wanting and she did exactly what I wanted. On my bouquet, I wasn't sure what I wanted so she... Read More had me show her a couple of ideas that I liked and she took from what she saw and made me the perfect bouquet. It had white roses, flower pine cones, and blue rhinestones added in. It was perfect for my western wedding. Also, the bridesmaid bouquets were beautiful. My wedding colors were turquoise and brown so of course there aren't any flowers that color, but Kenna found these one flowers that were turquoise on the inside and purple on the edges. Perfect! I have had nothing but complements. Thanks girls for everything you did to help make my day beyond perfect. I highly recommend using Flowers by Girlfriends.
---
Thank you!!!
Reviewed on

7/09/2013
Krista V
We used Kenna at Flowers by Girlfriends for our wedding. I would have it no other way! Kenna and her girls did such an amazing job! They went above and beyond to make our day perfect! The flowers were absolutely beautiful and we heard so many compliments such as, "that is the... Read More most beautiful bouquet I have ever seen!" I am not a typical rose and simple type of person and Kenna put together exactly what I saw in my dream wedding! My bouquet had red gerbera daisies with heart roses to hold the shape. Kenna placed black feathers in the bouquet and it was absolutely gorgeous! Thank you for all of your work! I highly recommend using Flowers by Girlfriends for your special day and any event!
---
fabulous flowers
Reviewed on

4/24/2013
Amber G
Great quality, great service.
---
Yowell Wedding
Reviewed on

10/09/2012
Casie C
The girls at Girlfriends are wonderful! All of our fresh arrangements were beautiful. They helped me out in my time of need and I am very thankful for them!!
---
Great!
Reviewed on

7/26/2011
Kallie G
These ladies are wonderful. They helped me do our wedding without making me go broke. We were able to have everything we wanted!
---
Send Message