Home

J&J Video Productions
Details
Classic, Lifestyle, Modern
Getting Engaged, After Party, Rehearsals + Parties, Wedding
Destination Wedding Packages, Destination Weddings, Online Proofing, Digital Files, Photo, Second Shooter Available, Full-Length Video, Highlight Video, Video, Photo + Video
Contact Info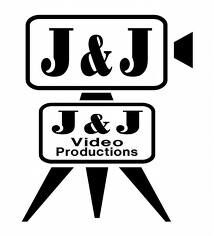 Address
6656 State Rd, Cleveland, OH
Cleveland, Cuyahoga County and all adjacent counties
(440) 845-2122
WEBSITE
Reviewed on

8/11/2017
Gloria P
J&J Video Produced a real masterpiece of a wedding video. Clear as a bell, what a treasure! Joe and Gerald work so well together it is amazing.
---
Reviewed on

8/10/2017
Jill C
Our wedding video turned out great! We got a beautiful clear video that perfectly covered our entire day. J&J Video had best price and we had the best experience working with them!
---
Reviewed on

8/04/2017
Chelsea M
Our wedding video was done by J & J Video and it turned out beautiful. the sharpness and color were perfect....so happy we choose J&J.
---
Reviewed on

8/04/2017
Ruthie C
We were on a tight budget but J&J Video was really affordable. I couldn't believe we got the whole day with multiple locations and 2 videographers. And our video was ready in less than a week!
---
Reviewed on

7/26/2017
Chrissy B
I hired J&J Video Productions to shoot my video of my wedding. I am so glad I did. The video was amazing, funny and they got video of things I never saw. No fuzzy stuff here!
---
Reviewed on

7/05/2017
Margie M
J&J Video shot my wedding video. It was awesome. We hired both J&J Video and Sunset Canyon Photography. I wasn't sure how that was going to work but it worked flawlessly. They are one company persay but they work together. The video was just as perfect as the photography, WE... Read More MADE THE RIGHT DECISION GOING WITH BOTH! OMG you cannot imagine how funny some of the things they had on the video that I did not even see! Margie M.
---
Reviewed on

12/16/2016
Robin M
J & J Video Productions was recommended to us by a friend. We were thrilled to find such a great videographer at such a reasonable price. Joe and his crew were fun, professional and easy to work with.
---
Reviewed on

11/30/2016
Melanie R
We hired J&J Video for our summer wedding. I'm from Youngstown and couldn't get to Cleveland to meet with Joe until after work. He was willing to meet with me at 8:30. He was so friendly and helpful, I felt at ease right away. We got a beautiful wedding video. It was all around... Read More a great experience!
---
Reviewed on

11/23/2016
Rachel B
We booked J&J Video along with Sunset Canyon photography for our wedding. Between Joe, Diane and Gerald they worked smoothly and did a beautiful job. We got a crystal clear video of our entire day...We were so happy to find such great work at such a great price!
---
Reviewed on

11/17/2016
Angela B
We had J&J Video for our wedding video in the combination package with Sunset Canyon Photography. Everything worked seamlessly together with their crew of 3. They were friendly and fun to work with. Highly recommend.
---
Reviewed on

11/07/2016
Emily K
J&J Video did our outdoor wedding this summer and Joe and Diane did an excellent job. My whole bridal party had fun working with them and the video was beautiful.
---
Reviewed on

11/07/2016
Kaitlyn W
We got married this past summer and we used J&J Video. They used 2 cameras for the ceremony and it was beautiful. Joe got close ups of the ring exchange and the color was so clear and sharp. We love our wedding video.
---
Reviewed on

11/04/2016
Sandy w
I took advantage of the combo package. I am glad I did. it was amazing the results. They manage to do everything. They got all the photographs and the video was really cool. They work like a tag team and nobody on their team has to be called. They just know when to switch,,... Read More really impressive!!!!
---
Reviewed on

11/01/2016
Darlene K
WOW! What a video, I never imagined how good J&J Video Productions they are! They surpassed my expectations by a mile!
---
Reviewed on

10/27/2016
Holly B
You guys are the best ever! My sisters video who had someone else record it doesn't hold a candle to yours. I am really impressed how you moved around. You got angles that I did not even know existed! AWESOME!
---
Reviewed on

10/27/2016
Threasa c
J&J Video Productions from Cleveland Ohio did a really, really good job. I am from Chicago and got married near Cedar Point. I saw a few video companies from Chicago, none compared to J&J. I am so glad we chose them to do my video!
---
Reviewed on

10/25/2016
Constance F
There is nothing out there that gives you the reality of the day. J&J Video does just that. No fluff or phony acted scenes. Joe got everything as it happened. He is truly an expert! Thanks to Diane as well.
---
Reviewed on

10/21/2016
kenzi h
We used J&J Video for our wedding this past summer. We got beautiful, clear video at the church and awesome fun video from our reception...we loved watching the video after our honeymoon!
---
Reviewed on

10/18/2016
mandi s
we were so happy to find an experienced videographer in our budget. J&J video gave us a great video...so much fun to watch everything we missed on that crazy day!
---
Reviewed on

10/18/2016
kacee m
My husband and I are thrilled with our wedding video. We got beautiful quality video that captured our whole day and didn't break our budget.
---
Reviewed on

10/18/2016
Janet f
WOW, what a video! I loved it! Not only was it crystal,clear. It was awesome, you get everything you need with these guys.
---
Reviewed on

9/27/2016
Julia l
J&J Video gave us a virtual masterpiece of my wedding and reception. They are right that their way of shooting a video is very different that others I saw when I was looking for a videographer. There is nobody that can compete with them. Absolutely awesome!!
---
Reviewed on

9/11/2016
Victoria C
Joe and Gerald did a heck of a job shooting my video. I paid the higher rate of $900.00 which is still fantastic for what we got. I missed the cut off date which was my fault. We enjoyed the video so much. Thanks again!
---
Reviewed on

8/26/2016
donna s
EXCELLENT VIDEO FOR $700.00. Great Job Joe & Diane, you saved us a ton of money and gave a ton of wonderful memories.
---
Reviewed on

8/26/2016
Alexandria F
I got married last Saturday and I had my video by Wednesday. Talk about fast turnaround. I watched the video and it was really REALLY good. Totally impressed! You are the best!
---