Home

ShutterBooth Central Texas
About this Vendor
ShutterBooth Photo and Video Booth Rentals
ShutterBooth is a leading photo booth rental company for weddings and special events across Central Texas. With over 1000 events hosted and many repeat clients throughout Texas, ShutterBooth Central Texas is a trusted vendor for your special day. Our award-winning ShutterBooths provide unforgettable moments your guests will be talking about for years to come. Our mission is to create a unique experience for every client and to go beyond their expectations!
Details
Online Proofing, Digital Files, Photo, On-Site Printing, Photo Props, Video Booths, Photo Booths, Social Media Sharing
Contact Info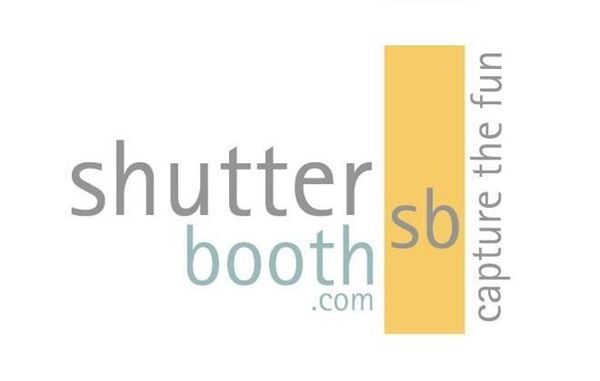 Reviewed on

5/04/2015
I can't say enough good things about this company! We opted to rent a photo booth instead of giving traditional party favors, as we we thought it would be more fun for everyone. We were right! Everyone had a blast and it was a BIG hit, especially for the kids, and well worth... Read More every penny and then some. We had problems with almost every single vendor we dealt with in some capacity, with the exception of Shutterbooth and our photographers (McGowan Images). We had an extremely last minute venue change and had to re-plan our entire wedding (we're talking 10 days before the event), and when we told the wonderful people at Shutterbooth, they didn't even bat an eye, despite the fact that the new venue was in a different city about 70 miles away from the original venue. They were completely professional and helpful the day of, worked with us and our guests in any way we needed, and provided high quality prints and an album they gave to us at the end of the night. We received our disk with copies of all of the pictures by the time we were home from our honeymoon. If I had it all to do over again, I would book them in a heartbeat! Go with Shutterbooth!
---
Reviewed on

6/02/2017
Leti E
Couldn't be more satisfied with the job ShutterBooth did for us. We knew that day at the wedding extravaganza they were the right fit for us. Jenny was so nice and had a quick response for every question we had. Everyone loved the booth. Will highly recommend ShutterBooth for... Read More all my friends that have weddings.
---
Reviewed on

4/25/2017
Maricel D
Our wedding guests had a wonderful time taking pictures in ShutterBooth's open air booth! First of all, I was thrilled that I won a social media add-on during the Bridal Extravaganza. That saved me a couple of hundred dollars and gave guests another way to share their... Read More pictures. At the beginning of the planning process, Jennie contacted me multiple times to see if she could answer any questions. She was persistent in trying to obtain my business. Just something to keep in mind if you don't like vendors to continually follow up. As we got closer to the wedding, I was happy to know that ShutterBooth would create a custom logo and had a variety of options on the size and design of the photo strip. Their designer did a fabulous job of incorporating the color and design elements of our invitation into the photo strip. It came out great on her first try! One hiccup that Jennie graciously worked through with me was when I discovered I didn't need ShutterBooth for the length of time I originally thought. At first, she said she couldn't honor the prices from 2016 although my wedding was in 2017 because she'd have to change the contract. However, she accommodated me at the end. Glad that worked out. On the day of the wedding, the ShutterBooth rep did a great job engaging with our guests, giving them directions, and passing out the photo strips. She even made sure that my husband and I got copies of the photos we were in at the end of the night! Great service! Last, but not least, ShutterBooth was surprisingly fast at posting the photos in their online gallery. We had access to all the photos within 1 week of the wedding. Thank you for everything, ShutterBooth!
---
Reviewed on

12/21/2016
Ashley C
Shutterbooth was awesome. They made a custom logo for us (at no extra charge), and my guests totally loved the experience. The host was so sweet and made everyone feel comfortable. I think it goes a long way to have amazing customer service, and they did just that when my... Read More groom's and my photo strips got ruined by water, and they offered to replace them for us! Weeks after the wedding! Love them.
---
Reviewed on

12/17/2016
Jaclyn D
If you're debating whether or not to have a photobooth at your wedding... don't hesitate and choose Shutterbooth while you're at it! The one thing I consistently heard raves about after the wedding and still do a month afterwards... "the photobooth was my favorite!" Our guests... Read More absolutely loved the photobooth and the wonderful booth attendants. They were interactive with the guests and kept guests moving through the photobooth process. We had an open air booth and it was absolutely worth it and so much fun! My favorite part of it all, the keepsake scrapbook after the wedding and all the GIFs in the online gallery! Thank you for providing such an amazing service!
---
Reviewed on

10/31/2016
Perri L
ShutterBooth was wonderful! Our guests loved the photobooth and used it all evening!
---
Reviewed on

10/30/2016
Debbie S
We had a blast with shutterbooth! A friend recommended them to us and we are so happy we used them. It's amazing how something as simple as a photo booth could add so much fun to our wedding! This ended up being the biggest hit of the night for our guests! Go with Shutterbooth!
---
Reviewed on

10/29/2016
Melissa V
I would like to say that Shutterbooth did a great job at my wedding. They had a great setup and were very kind and professional. Many of my guests had fun. I didn't realize this until they told me weeks and months after my wedding. Several also told me that it was a great... Read More idea. I would highly recommend them.
---
Reviewed on

10/20/2016
OMG was this the best photo booth I've ever been in! Numerous of guest had a blast in the open photo booth with silver backdrop. I love looking back at our photo book of the strips and remembering my wife and I big day. Look at my wedding strips on their site, October 15th, 2016... Read More if you don't believe me, the proof are in the photos! Definitely going to use them again! Thanks Jenny (employee) for making it easy on us through a stressful wedding planning time!
---
Reviewed on

9/08/2016
Michelle C
We booked ShutterBooth at the Bridal Extravaganza for our wedding and they were AMAZING!!! The staff, props, and photo quality were great! We chose the closed in booth and it fit myself and all my bridesmaids..that was 7 of us! ;) I will definitely be referring others to you... Read More guys. Thanks again for your awesome services! :)
---
Reviewed on

1/04/2016
Amanda G
We used ShutterBooth at our wedding! It was amazing! All the employees were easy to reach and extremely helpful! The booth is big enough to easily fit 5+ people and the pictures come out extremely clear! Our guests had a blast with all the props they brought! We highly recommend... Read More ShutterBooth!
---
Reviewed on

1/04/2016
Sorry Jenny for my delayed review, we booked them for our October wedding as we won half off a 4 hour booking from the bridal extravaganza. It would have been worth it even if it was full price. They are very amazing to work with!!! We ended up getting an upgraded black... Read More sparkly backdrop and also the album as a keepsake. It was fun to design our logo and Jenny is great to work with and very responsive. We had two attendants set up the night of the wedding and everyone loved them, it was such a hit! We had a line the entire time. They brought all of the props and everyone got two copies of their film strip and then they creatively put all of the other strips in our lovely wedding album! We also were all over the place the day of the wedding but they made sure to get us so we could get a few pics together as husband and wife and they put that in the first few pages of the album. I loved it all, it was such a great keepsake memory and these guys were so wonderful to work with. I highly recommend them for any type of celebratory or corporate function because they were one of the awesome local vendors we used that made our night truly magical!
---
Reviewed on

12/04/2015
Ryan S
The BEST photobooth company! I did a lot of research on both atx and Dallas companies and this was my absolute favorite! The customer service was great, the pictures are such great quality, exceptional company!!! And gives you a really nice album to take with you at end of the... Read More night with everyone's pictures and signatures! Amazing!!!
---
Reviewed on

11/30/2015
Ashley B
We used Shutterbooth for my daughter's wedding back in October. The service, planning and design were all wonderful. We opted for the open booth and it was a huge hit. The guests could see what was going on and the fun was contagious. The biggest surprise was that the guests... Read More ended up wearing the props out on the dance floor which was hilarious at a formal wedding. The photo's were great and the ability to log onto the shutterbooth site and see and share everyone's photo's was great. This is a great company that delivers exactly what they promise and then some!
---
Reviewed on

11/14/2015
Meghan B
I used shutterbooth for my wedding back in September. I booked them in January at a bridal extravaganza! They had a promotion for a free photo collage if you booked them that day! I thought prices were comparable with other photo booths around town. Jenny, one of the owners was... Read More very easy to work with, she edited my logo a few times to make it perfect! I also thought the website was easy to navigate too with a set payment schedule which was nice. The day of my wedding I paid for them to be set up early and they were right on time, with no worries or stress. The photos were adorable and they brought tons of props! We also did the open booth which can fit a lot of people in one photo!! I would definitely recommend them to my friends! Thanks Jenny and Shutterbooth!
---
Reviewed on

10/26/2015
Rebecca
These guys and gals are great! High quality photos, everyone gets their own copy and the bride and groom get copies on a CD and a scrapbook of their own! Good selection of props and the employees are super nice!! Very family friendly people too!!
---