Home

1928 Planning Company - SW Michigan
About this Vendor
Vintage Charm. Uniquely You
1928 Planning Company is a full service wedding planning company based in Southwest Michigan, specializing in planning, coordinating, and styling epic weddings for modern couples. We're passionate about creating a wedding celebration that is uniquely you. Let's get started.
Details
A la Carte Wedding Planning, Day-Of Coordination, Full Service Wedding Planning, RSVP Tracking, Planning
Contact Info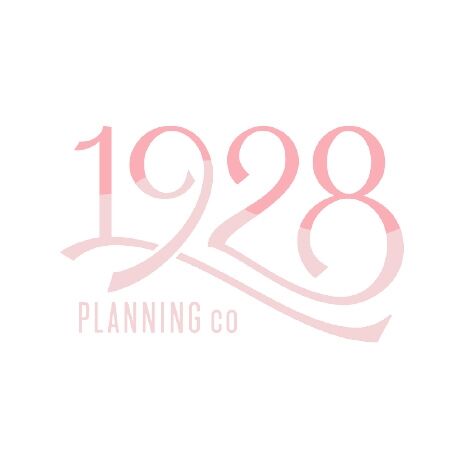 Reviewed on

6/16/2016
Carrie R
We used the Full Planning package from 1928 and were delighted with the service we received. Danielle jumped right in and starting getting things done. She was extremely responsive to all of my questions (there were a lot) and emails and remained professional through it all.... Read More I had zero stress on my wedding day and everything went perfectly. I could not have asked for a better planner for my wedding!
---
Reviewed on

6/06/2017
Stephanie C
Fantastic!! Sara was on top of every question I had and dealt with all of my crazy stresses. She was my rock during the wedding planning phase all the way up to the Thursday before our wedding. For rehearsal and the wedding we had Camille. She knew exactly what we needed and... Read More had clear communication with Sara leading up to our wedding. Camille and her staff worked hard at every detail during the wedding, even down to packing up our dinner and saving us several of our desserts for our hotel room. The perfect touch. She also looked like she enjoyed her job and had a good time during our event. We used the day of coordinator with the ceremony package. This was perfect us! If you need or want someone to contact vendors for you for your wedding then spring for the other coordination packages, we didn't think it was necessary! The online worksheets that we filled out kept us on planning track and let us plan with all of our vendors the perfect day. We had our wedding at The Veranda which we also highly recommend. Life savers!! 😊
---
Reviewed on

5/05/2017
Lauren Z
I thought having a day of coordinator would make my life less stressful, not more stressful. We were asked to fill out pages and pages of questions, many of which were irrelevant to our event. When asking for advice from our coordinator on certain questions we were told "it... Read More doesn't really matter, it's up to you". Many of the questions pertained to our vendors and we felt as if we were the middle man. Instead of the coordinator contacting the vendors directly, she would contact us, we would contact the vendor, the vendor would contact us, and we would contact the coordinator. We felt as if the coordinator should be in touch with our vendors, rather than putting us in the middle and creating more room for confusion. Our coordinator was also not very flexible. We were told when signing the contract that we were allowed unlimited meetings with our coordinator. We lived out of state and every time we tried to set up a meeting with our coordinator, she was too busy. We were very frustrated by the end! It was really nice to have someone present on the day of to set up and take down all of our DIY decor. It was also nice to know that someone else was there to make sure things went smoothly. The day after our wedding we were upset to find all of our DIY decor thrown in boxes and not wrapped or protected the way we had provided it.
---
Reviewed on

1/25/2017
Jacinta O
We got married at Hidden Vineyard Wedding Barn in Berrien Springs. For anyone in the area, I HIGHLY recommend the venue--it is magical. We met some of 1928 staff at a bridal expo and were SO IMPRESSED. I cannot praise HannahB. and the entire staff enough for their incredible... Read More work! We opted for the day of coordination package and added on some furniture rentals (which were amazing). Every step of the way, Hannah was communicative, friendly, and organized. She had a perfectly planned out timeline to make sure that everything fell into place exactly as we had envisioned. Our wedding was the most beautiful, romantic, fun day--and I have endless gratitude to 1928 for all of their hard work. They went ABOVE AND BEYOND to help set up the venue for us, dealt with all of the vendors on the big day, kept the day running so smoothly, and packed up our cars (with centerpieces, decor items, gifts, etc.) at the end of the night. We did not have to lift a finger or worry about a thing. I would recommend 1928 to anyone who wants to have the most perfect wedding day (or any event)--it was easiest, most carefree and joyous day ever! The 1928 staff were so detailed oriented--they thought of absolutely everything!!! To any bride planning a wedding in the southwest michigan area, I know you will be thrilled if you work with 1928! It was the best decision I made for our wedding.
---
Reviewed on

12/21/2016
Jessica J
We worked with 1928 Planning Co. for our Vineyard wedding in Southwest Michigan this June, and Hannah Bunch was our coordinator. She was an absolute delight to work with. Hannah was laid back and responsive, and handled any questions or issues that came up with such grace.... Read More She also made my vision come to life with her and her teams' decor setup with little to no direction in some aspects. I planned the wedding from Virginia, where I now live, so it was so comforting to have someone so competent and helpful like Hannah to work with when planning from a distance. Their built in services that came with our venue were generous, but we upped the package to include ceremony coordination & decor as well as reception cleanup, and we would do it all over again! Well worth the upgrade to have the piece of mind that every little detail is being taken care of. I would recommend 1928 services to any bride in the area - you won't be disappointed!
---
Reviewed on

12/19/2016
Alex V
My wife and I hired Danielle as the Day-Of Coordinator for our wedding and we could not have made a better choice! She was responsive via email, proactive in seeking out input to stay on schedule, and most importantly: patient with our many changes, delays, and occasional... Read More oversights. Danielle's attention to detail is impressive and all the logistics of our big day came off without a hitch. Lastly, she was always upbeat and positive, something we really appreciated when we were stressing during those final weeks before the wedding. Thanks so much Danielle!
---
Reviewed on

10/31/2016
Nora V
1928 Planning Company helped bring our wedding vision to life. One of the most important things on your wedding day is to be surrounded by people with the right energy. Danielle and her team were organized and calm from the beginning of our planning process down to the last... Read More details of the night. As a couple from Chicago, we wanted to connect with a planning team familiar with SW Michigan and local vendors. Danielle went above and beyond on the phone and email to learn about our tastes and wedding planning dreams. Her guidance was exactly what we needed to help us plan a wedding remotely. We cannot recommend Danielle and her team enough!
---
Reviewed on

10/20/2016
Mollie M
I was very thankful for the help and support from Hannah at 1928 Planning Co. for our daughter's wedding. She was very professional and always responded very quickly to any email or phone call correspondence. She was flexible, organized and open to all of our extenuating and... Read More unique circumstances. Her calming presence and demeanor during the evening of our daughter's wedding was such a relief for me. She met with us during the process, which in this day of google spreadsheets, texting and general impersonal "in person" connections with event planners, was truly a gift. We were very pleased with the event space, the organization the "day of" , the help with clean-up and the over-all experience. I would highly recommend Hannah and her team at 1928 Planning Company!
---
Reviewed on

10/19/2016
Eric B
Hannah and the 1928 Planning Co. team are outstanding! Coming from the perspective of a groom they were essential to not only my mental health but the overall success of our wedding I have a bit of a different philosophy on weddings from most.  In my opinion they are more of a... Read More starting line (one of many) in your life not "The Most Important Day in Your Life".  Sure you want to be fully prepared for the race/day but when you add up the flowers, dress, dinner and music you only equal an event but what the event means is so much more.  Its about how my wife and I met, not about how the food and drinks were at our wedding.  It's about how everything that could have gotten in our way over the past 10 years, didn't. A wedding day is a single instance which was developed by other instances during the journey you and your significant other took to get to where you are today. That said without Hannah and the 1928 Planning team, we would have never made it to the finish line on that day. Our wedding planning began over a year out and was nothing short of a journey itself. Along the way there were so many things that Hannah did which I will never know about but I think one of the most important details is that she is level headed. With all the moving parts on your wedding day, when you can confidently hand the reigns over to someone else and not have to worry, it makes for a world of a difference. If you want to free yourself from the stress, pressure and unpleasantness of planning a wedding, work with Hannah. To put it simply… Hannah took the dream of a perfect wedding day and made it possible and successful.
---
Reviewed on

10/18/2016
Carol S
As the mother and mother-in-law to be, I made very few decisions myself but was a frequent "messenger" and often in contact with Danielle, both in person and by e-mail. She was extremely organized and detailed from the initial meeting forward, responded to emails and phone calls... Read More promptly and made sure she delivered on her mission to provide her clients with the wedding they wanted.She certainly succeeded!
---
Reviewed on

10/17/2016
Samantha D
1928 Planning Co was the best decision I could've made for our wedding. I really liked the planning and had a lot of fun doing that so we just went for the day of coordination. Danielle was wonderful. She took over all of the contact with all of the vendors, even helped us with... Read More one company and trying to get our money back as they took our money for table and chair rental and ran. She even had back up tables and chairs that we ended up using and loved! She kept in contact a month before, willing to meet with me and tie up any loose ends that we had. She had the best planning document that helped us greatly. The day of the wedding was so much better with Danielle helping us. She kept us on schedule without being pushy and helped get everything working. She set up the room even better than I had imagined, transported things from the church to the reception and then was there to help us when we arrived. She found us when we were distracted with our guests to remind us of things like cutting the cake, father daughter/mother son dance, and even tore down some tables before all of the dancing began. All in all, if you are considering a coordinator, whether that's day of or full she-bang, 1928 is where its at. I couldn't be more thankful!
---
Reviewed on

10/13/2016
Emily C
1928 Planning Company was part of our package at the Veranda at the Whitcomb. Working with Hannah and the team was such a great experience! The team was professional but easy going, able to answer any questions we had in a timely fashion. We decided to upgrade from the base... Read More package to provide ceremony setup and reception clean up, which was definitely helpful in ensuring the entire day went smoothly. Hannah was always available to meet in person or touch base over the phone, which was super helpful as we were from out of town. I would highly recommend 1928 Planning Company to others!
---
Reviewed on

8/19/2016
Alexis C
Full Planning Package: Highly recommended ! Danielle and her team at 1928 Planning Co. were amazing throughout our whole wedding process. Our wedding was held at the Blue Dress Barn on the west side of Michigan and my husband, I, and family are all from the east side, it became... Read More hard for myself to do the work being so far from the venue, and that is where 1928 Planning Co. came to the rescue! Danielle and her team made my day so easy, and I truly thank her for that. If I could make a suggestion to anyone who is going to get married, a wedding planner was the best decision my Husband and I ever made for our wedding day. She was able to get every detail perfect, the timing was amazing, and her communication and organization skills are and were perfect! It truly was so stress free and I was allowed to soak up every moment and not have a worry in the world. I cannot rave enough about 1928 Planning Co., so amazing!
---
Reviewed on

6/18/2016
Hayley M
Our coordinator, Danielle W, was so organized and fabulous! She made me feel calm each interaction I had with her. She knows this business like any other and has worked out all the kinks for you! She's timely, experienced, and a joy to work with.
---
Reviewed on

11/04/2015
Melissa B
1928 Planning co services were included in our venue package and I'm so thankful it was. Hannah was amazing to work with leading up to the wedding and day off. She is very organized and experienced in the business. She is great at understanding your vision and carrying it out... Read More to the "T". If I did it all over again I would hire 1928 even if it wasn't included in my venue package!
---
Beach wedding!
Reviewed on

9/29/2015
Hannah M
I am so glad I went with 1928 Planning company for my beach ceremony. Hannah and Danielle were both very easy to work with and quick to answer any questions. I knew I didn't have to worry at all about my ceremony.
---