Home

2400 On The River
About this Vendor
Rustic Lodge & Riverfront Pavilion, Mountain Views
Nestled in the foothills of the Appalachian Mountains and on the banks of the Coosawattee River lies 2400 On the River. Trade vows in the gazebo overlooking the lake, dine in the upscale lodge with vaulted ceilings and cozy fireplaces, and dance the night away in the massive riverfront pavilion.
Amenities + Details
Amenities
Bridal Suite

Handicap Accessible

Liability Insurance

Indoor

Outdoor - Covered

Outdoor - Not Covered

Reception Area

Wireless Internet
For more details about amenities, please message the Venue.
Ballroom, Waterfront, Garden, Historic Venue, Mountain
Bar + Drinks, Cakes + Desserts, Destination Wedding Packages, Destination Wedding Planning, Destination Weddings, Food + Catering, Planning, Tents, Rentals + Equipment, Service Staff, Shuttle Service, Transportation
Contact Info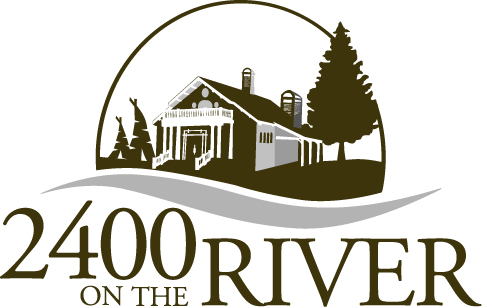 Reviewed on

6/18/2016
Katie C
The venue was absolutely perfect. A great mixture of inside and outside. Beautiful views, serveral water features, gardens, and very uniquely decorated. Denise and Jerry are in charge of this facility and they were wonderful to work with. Them, their staff, and all of their... Read More recommendations for vendors were great. We don't have a single complaint from our wedding. Everything was perfect.
---
Reviewed on

2/11/2017
WOW, what an amazing place! Truly a picturesque and breathtaking venue. Nature, combined with the owner's vision for facilitating unforgettable memories, have come together and designed a stunningly beautiful setting for the perfect wedding experience.
---
Reviewed on

2/10/2017
Sandy G
Our daughter got married at 2400 on the River in September 2016. We were fortunate to work with Denise, Jerry and Desiree at Over The Moon Events. Their efforts to accommodate and their tremendous knowledge, in planning our daughter's memorable big day, was without a doubt... Read More priceless. We would highly recommend and encourage anyone seeking the most amazing experience to use 2400 on The River. It nestles in the county on a quaint road that leads you to stunning architecture and endless amenities. You will experience unquestionable breathtaking beauty in the venue. Pictures taken there reveal perfection due to the vast possibilities and areas that provide and capture priceless photography moments. You will experience nothing short of professionalism with the planners, Over The Moon Events. They made themselves available via phone, text or email with any concerns we had, responding in a prompt manner. They provided services before, during and after the event, taking pride in the proficient way each detail was handled. Over The Moon Events worked with our outside vendors in a skilled manner making the day simply spectacular. I cannot express our satisfaction enough and would more than recommend 2400 On The River as a venue of choice and Over The Moon Events as the wedding planner/coordinator to handle any event.
---
Reviewed on

2/09/2018
Kathleen D
We got married in May of 2015 and every time I look back on pictures, my heart skips a beat! Everything looked like an absolute dream (straight out of my Pinterest board!) lol The staff was lovely to work with and Denise & Jerry did such an amazing job bringing my vision to... Read More life! The florals were OUT OF THIS WORLD and we were able to hire outside catering which I loved! The property, the flowers, the greenhouse- EVERYTHING WAS SO PERFECT. This review is long passed it's due date, but thank you again for making our dream come true! We will forever be thankful and will hold all the memories for years to come! <3
---
Reviewed on

11/05/2017
Amanda D
This venue was perfect for a small intimate wedding. Everywhere we needed to be was in close proximity and accessable for handicapped guests. The atsmosphere was very interesting, there were intriguing artifacts at every turn. The fall leaves were at their peek color the... Read More weekend we were there and it was stunningly beautiful.
---
Reviewed on

3/16/2017
Mary M
Management company in my opinion not professional in my opinion hidden charges in contract. Read and ask questions if you want to visit venue and plan prior to event. My experience is say one thing and do another. Staff was suppose to dress a specific way but in my opinion... Read More wrinkled white shirt and tennis shoes. Sitting in lobby on phone all the time during event. In my opinion Did not respect the idea of a family using an outside vendor and marketed their service to our guests.
---
Reviewed on

3/12/2017
Rick F
Spectacular is an overused word. The architecture, the mountain views, the water fountains makes this venue magnificent.
---
Reviewed on

3/08/2017
Nellie J
The most memorable day to remember for my daughter! Joel, Jerry and Denise were so great to work with. My friends and family were blown away by this one of a kind venue! So beautiful!
---
Reviewed on

3/08/2017
M B
This is an extraordinary venue with exceptional service! I have had the pleasure of partaking in several events at 2400 On The River and each event has been one for the books. From the scenery to the service, I have recommended 2400 On The River to friends looking to book a... Read More venue for those important life events such as weddings and engagement parties. For someone who lives in the Atlanta area where there is access to a variety of event venues, I believe 2400 On The River by far exceeds any event site in the area.
---
Reviewed on

3/08/2017
Thomas D
Wow. What a place!! A beautiful and unique setting and facility. The staff was fantastic and everything went so smooth. Our family had a wonderful experience. Highly recommend.
---
Reviewed on

3/07/2017
Ashlee M
My husband and I used this venue for our wedding, and we were very pleased. The views are amazing and a perfect setting for wedding pictures. Definitely had a lot of unique qualities.
---
Reviewed on

3/05/2017
Stephanie F
This is the most beautiful wedding venue that I've ever seen. My daughter's wedding was at 2400 On the River in May, 2013. We loved the flexibility of having the ceremony outside overlooking the lake or inside the venue with the charming and unique decor. Everything at this... Read More place is first class and my daughter still talks about what a special place this is to have a wedding. There's gorgeous views of the river, mountains, lake and the English garden. There's plenty of parking for the guests. The owner couldn't have been easier to work with. We would choose this place again.
---
Reviewed on

3/02/2017
G T
5 plus stars! This is the most magical venue in Georgia by far. You won't find anything like it around. From the beautifully landscaped grounds to the one-of-a kind architecture and decor- this place is truly special. On top of the fact- thats is brand new which makes it such a... Read More find. I have hosted a baby shower, engagement party and a 40th birthday bash here and have been more than pleased each time. It's perfect for weddings- but don't count it out for parties and showers as well. The management is top notch and very professional. This place is a dream!
---
Reviewed on

3/01/2017
Kim H
We have had the opportunity to photograph engagements, weddings, and family photos at 2400. The venue is breathtaking from top to bottom! So many interesting pieces of art with phenomenal views. If you are looking for a unique location with an amazing attention to detail for... Read More your next wedding or event, 2400 On The River is the place!
---
Reviewed on

3/01/2017
Emily O
A gorgeous venue with friendly, helpful staff.
---
Reviewed on

2/24/2017
R S
Our guests were not only impressed, but amazed. We heard the term "magical" numerous times. The staff of 2400 On The River not only met our every need, but exceeded any expectations. We loved being able to purchase our own alcohol to be served by 2 awesome bartenders who made... Read More hand-crafted cocktails for our guests! Great food and great service! Thank you for a wonderful experience!
---
Reviewed on

2/08/2017
Heather B
BEWARE BRIDES: 2400 on the River is a spectacular venue. Our wedding pictures are amazing and all of our guests were "wow"ed by the grounds. BUT, in our opinion, the management company you are required to work with to book at this venue is terrible. It has been 9 months... Read More since our wedding so all heated emotions have passed, these are the facts of our wedding. -Our initial discussion and viewing of the property were very pleasant. -We toured the grounds and met with Jerry and Denise in June 2015, we booked a wedding for May 7th, 2016. -The flowers and centerpieces were beautiful, Denise did these at a fair price. -The venue looked great on our wedding day. -All items from Wed101 were delivered and available on time for our wedding. -Wed101 partners: TC Show and Honeymoon Bakery were great to work with. -All Wed101 staff should be in a uniform or dress clothes while guests are on the property. Jerry was not in professional attire, he was in jeans. Which is really disappointing because we really liked Jerry. -We had one really great bartender and then one bartender who sat and ate snacks the whole time. We didn't know we were providing food to the bartenders and we certainly didn't pay $900 for two bartenders when we got 1.5. -The contract needed a timeline of when services and information would be completed or available. The contract in general should be very detailed with what is included in the platinum package and what is not. We decided not to do the $2500 package that included all the planning. -If expectations were set up correctly (in a contract or timeline) a lot of the negative and rude communications would have been avoided. Wed101 did not meet deadlines. - this is where things started to go sour with Denise. -In our opinion, Denise, while great at first, became very rude and extremely difficult to work. The final two months before our wedding, my father was the only person to talk to her because of how difficult she was. -Our limited interaction with Desiree was satisfactory. -Wed101 used to partner with Harvest Moon for catering, but because Denise was so difficult to work with, Harvest Moon told us they had to end the relationship. We did a tasting with Harvest Moon and enjoyed their food and had a menu planned. A few months before our wedding Denise dropped Harvest Moon and picked a new caterer, that had "ok" food. We basically had to start from scratch on the menu because of Denise. Just one example of how our wedding was made stressful and negative because of Wed101. -We feel Wed101 did not live up to the planning promised. When we booked 2400 with Wed101, we were sold on a destination wedding and the platinum package offered quit a bit of the planning. We did 90% of the planning for our wedding because Denise did not take care of it.
---
Reviewed on

2/06/2017
J H
Response to management company email. We did send a letter to the owner and the management company wrote us a very unprofessional letter stating they did nothing wrong. The owner and management agreed not to refund the whole deposit. As far as complimentary visits, we felt... Read More that was intruding on someone else's wedding setup and weekend and that alone was unprofessional. ..Wouldn't want that to happen to me... It would have been nice for your staff to have on a polo shirt and jacket, but that was not our experience. Word of warning, read contract very well. You do not get to visit the venue prior to your wedding (unless you intrude on someone else's weekend) unless you pay extra. We asked for our final meeting, to be sure our setup of tables and chairs were correct, to be at the venue instead of the office in Calhoun Georgia and was denied a complimentary visit. We didn't feel that was too much to ask for a family to visit one time prior to the wedding. Sad, but unfortunately true.
---
Reviewed on

2/04/2017
Lynn H
Venue is stunning. Management company staff at rehearsal and wedding day were in my opinion - wrinkled clothing, stayed on the sofa in the front lobby and the person that was to transport our guests stayed there most of the time too. Also read the management company... Read More contract very well. Our mistake clearly. We provided the liability insurance through our homeowners with the same limits as required. . It was not acceptable due to the fact that we did not have special events coverage but we did have the required liability coverage from a large insurance provider. Also we booked on 9/2015 and the wedding was 10/2016. We asked to go back to the venue one time prior to our event and was billed 200 that was taken from our deposit after the final bill of almost 10,000 venue only was paid. We chose to contract with a caterer we wanted, our own florist and dj. When the event was over we only received a partial deposit. The 200 was kept out for that planning session at the venue after the final bill had been satisfied. So please read and ask questions before you sign the contract With management company.
---
Reviewed on

2/01/2017
Amber W
The below review is to serve as a CAUTION and BUYER BEWARE to future brides who may encounter Wed 101/Over The Moon Events when booking ​2400 on the River . I am posting as a bride whose wedding was on 10/22/16. A contract with Over The Moon Events, Inc. was signed by my father... Read Moreauyfcbefvrafaxtfuutwwtrufxwrzdburayxxw and Denise S. on 9/11/15. Wed 101 serves as the management company for this venue. In order to rent the venue, you must work​ directly with Denise or Jerry (in my experience) via Wed 101. I STRONGLY encourage you get everything verbally agreed upon written into the contract and read every single word in the contract before signing. PLEASE make sure you know the terms - the contract states that you are allowed 1 hour for rehearsal and 8 hours on wedding day. This does NOT include a final walk through at the venue. That oversight on my part cost an extra $200. I made the mistake of believing that Wed 101 would to be pleasant to work with - I was wrong as Denise nor Jerry were pleasant or easy to work with after the contract was signed. Issues on rehearsal and wedding day - we were greeted by Jerry in a wrinkled white t-shirt (we were promised professional attire), hedges weren't trimmed, grass at ceremony site was not mowed, leaves hadn't been blown, DOG POOP was next to the fountain, Jerry made snide comments to my reverend about how we didn't use his company's floral services, Jerry refused to move furniture on property, Jerry refused to give up the lobby bench to my grandparents so the could sit down while waiting to walk down the aisle, the outdoor bathrooms were locked before the bride and groom left, and the parking attendant wasn't shuttling guests to their cars. What I hope that potential brides will gain from this review is to arm yourselves with facts to know how to handle yourself in the midst of Wed 101 employees. Be on your toes, read the contract twice before signing. Wed 101 did NOT meet expectations for the price.
---