Home

360 East at Montauk Downs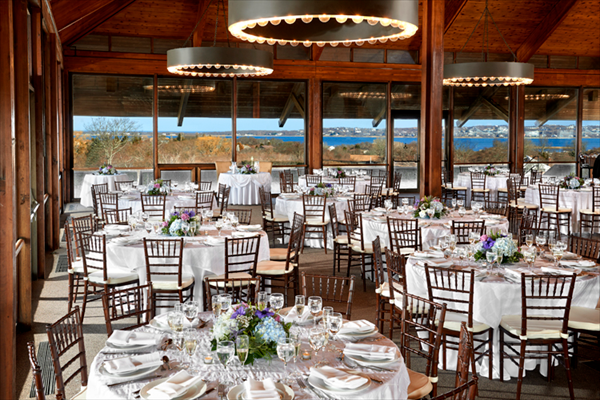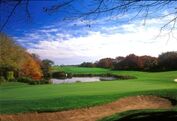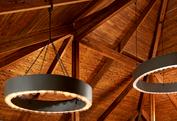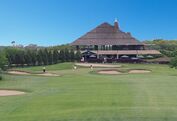 About this Vendor
360 East at Montauk Downs
360 East at Montauk Downs offers breathtaking panoramic views of the seaside & an exclusive 18-hole golf course, creating a majestic backdrop for any wedding celebration. Ceremonies may be held on the beach, atop the bluffs or even at the historic Montauk lighthouse.
Amenities + Details
Amenities
Handicap Accessible

Liability Insurance

Indoor

Reception Area
For more details about amenities, please message the Venue.
Ballroom, Waterfront, Beach, Country Club
Bar + Drinks, Food + Catering, Planning, Service Staff
Contact Info

50 South Fairview Ave, Montauk, NY
Wonderful Montauk Wedding!
Reviewed on

10/29/2015
Kristin P
I highly recommend 360 East! Our wedding was not only amazing, but each and every staff member took the time to get to know our guests, my family, and made me feel incredibly well taken care of. Doug Sheehan, the General Manager, provided outstanding and professional work (with... Read More a great sense of humor as well!). Bruce helped throughout the entire evening, and even made it a point to have me (the bride) sit and eat a little! The atmosphere is awesome, sunset can't be beat, and the service out of this world. We are so happy we chose 360.
---
Reviewed on

10/29/2015
Shauna M
Our wedding was at 360 east and everyone keeps talking about how amazing it was from start to finish! Our ceremony was at camp hero and it was truly beautiful. Every vendor recommended by 360 was also so nice and easy to work with. So happy to recommend 360 to all our friends in... Read More the future.
---
Beautiful Venue, Excellent Service/Staff, Highly Recommended
Reviewed on

10/18/2015
Our wedding was amazing and 360 East exceeded our expectations. Here are some details: - We booked about 1 year in advance for our Friday September wedding. We worked with Doug Sheehan throughout the whole planning process. He was very responsive to emails and phone calls. -... Read More We had about 130 guests, which felt like the perfect size, but you could definitely fit more people in the room comfortably. - Our ceremony was on the Bluffs at Camp Hero. Doug took care of all of the permits and set-up. It was gorgeous. - We opted to have some "add ons" including a hot food station during the cocktail hour, and to extend the cocktail hour to 90 minutes. I would strongly recommend extending the cocktail hour as it gave us more time to chat with our guests. - The maitre-de Bruce and bridal attendant Amanda took great care of us, and also made sure our parents and immediate family had everything they needed. In fact all of the waitstaff and bartenders were super friendly and helpful. - The bridal suite was newly renovated. Throughout the wedding Amanda and Bruce made sure there was plenty of food and drinks for us in the suite. They also made sure that we sat down to dinner and ate! - Cake from the Rolling Pin Bakery was included in the package and it was delicious! They sent a plain cake, and the staff at 360 east decorated it the day of the wedding with fresh flowers/succulents that we provided (to match our centerpieces). - I DIY'd my centerpieces. Since there was no wedding the night before ours, I was able to set up everything the day before. Things that needed to be set up day of were handled by the 360 east staff. They did an excellent job!! - Food was great, everyone liked the pesto grilled shrimp with lobster risotto. Our favorite appetizers were the lobster bisque, shrimp cocktail, and the short ribs (part of the add on). Overall we would highly recommend this place!
---
My Perfect Wedding at 360 East 9/26/15
Reviewed on

10/16/2015
My wedding at 360 East at Montauk Downs far exceeded my highest expectations, and was absolutely phenomenal. From planning to execution, they were flawless. It was truly a pleasure to work with Doug, the general manager. At our initial meeting and throughout, he never tried... Read More to pressure us or to rush us into making decisions. He was friendly and warm, and made us feel comfortable from the very beginning. I truly felt that he was genuine in trying to help make our wedding as beautiful and special as possible, and he did just that. As the planning continued, he was very approachable and responsive. I am a big emailer, and my emails (and phone calls) were always answered quickly and efficiently. The details of the wedding, and the costs involved, were always transparent. He had excellent suggestions on how the evening would flow best. He let us know what paperwork to complete/ what tasks to have done in what time frame, so that I never felt rushed or behind. I did not have a wedding planner and did not feel that I needed one, because my communication with Doug was so easy. We held our ceremony at a church and our reception at 360 East. The moment we arrived at 360 East, we were greeted by the maitre'd and day-of planner. They were very helpful throughout the evening, making sure that my now husband, Steve, and I were always taken care of. The coordination was perfect. I sang our first song to my husband, which was a secret, which was a little tricky logistically but 360 East helped me pull it off and surprise him completely. The transition from cocktail hour to reception was very smooth. My guests always felt comfortable. The room itself is stunning. There is only 1 event held at a time at 360 East, so you really have the entire place to yourself and your guests. The cocktail hour outside on the deck as the sun was setting was beautiful. The room itself is quintessential Montauk - from the wood to the big chandeliers (my favorite part!) to the fireplace to the windows. Views of both to golf course and Lake Montauk were stellar. The food was wonderful- all of it, and I did eat! The hors d'oeuvres at cocktail hour were delicious and plentiful. We had a raw bar, which had terrific fresh seafood and shellfish. All 3 entrees were exceptional, and the cake from Rolling Pin Bakery and Viennese pastries were great. My guests continue to rave about the food, even weeks after the wedding. The bars were easily accessible by the guests, and there was never a line at the bar or a shortage of drinks! The bartenders were friendly and professional. Finally, the service was excellent. The servers were very helpful, but service did not in any way interrupt the songs/ dances/ etc. The food was served white-glove style, with all members of a table being served at the same time. It was very special and upscale. From beginning to end, my experience with 360 East was outstanding. If you plan to get married in Montauk, take a serious look at 360 East. The quality and value of their events is exceptional. And everyone and their mother hasn't had their wedding there. I would choose to have my wedding at 360 East again 1000x over if I had to make the decision again. 360 East made 9/26/15 the best day of my life.
---
Dream Day
Reviewed on

10/16/2015
I can't say enough about how wonderful our experience with the team at 360 East was. First of all, the space was beautiful and the guests raved about the food. But even more important were the staff. Doug was on top of every detail and in touch with me almost daily at the end to... Read More make sure every little thing we wanted was taken care of. He was also super helpful in working with us on budget and helping us book extras (ie limo). We had a maitre'd and bridal attendant assigned to us that did everything from managing my mom's purse (no joke, she was stressing about it) to calling cabs for every single guest, to giving me a pep talk before i walked down the aisle, and I loved them. I genuinely did not have to worry about a single thing except for simply showing up and remembering my vows, and our entire experience there was incredibly personal and beyond magical.
---
Reviewed on

10/06/2015
Our son and his beautiful bride got married at Camp Hero, followed by a wonderful reception at Montauk 360 East in June, 2015. Doug was meticulous in handling the details. Bruce was excellent! He made us feel like we were his family, always looking to see if there was anything... Read More we needed and to make sure everything stayed on schedule. The food was excellent, the venue spectacular. We heard nothing but great comments from all our friends and family for weeks afterward. Thank you all, including the wait staff that really took pride in their job, yet remained almost invisible, for a wonderful experience!!
---
Reviewed on

10/05/2015
Taking several months to a year of planning, a wedding will be both the most stressful and exciting days of your lives. But every so often, a team of people dedicated to ensuring the happiness of others will be able to take control of the stress and leave you feeling relieved,... Read More satisfied, and thankful of their presence. Doug Sheehan, Bruce, and the Bridal Attendant at the 360 East @ Montauk Downs are a three punch combo that, along with the fantastic serving and decorating staff, made my wife and mine's wedding a dream come true. Glitches and snags at any wedding are inevitable, whether with the guest list, the bridal dress, or any number of factors. It's how the staff handles it that matters, and the staff at the 360 East truly is a blessing. A wedding may only happen once in a lifetime, and when you choose to have yours on a cliff overlooking the Montauk Lighthouse, you are setting yourself up for the most perfect day of your life. Never have I felt safer in my planning of an event than I had with the manager, Doug Sheehan. For a man that handles 3 weddings a weekend, it is unexplainable as to how he makes you and your spouse's wedding feel like it is the only, and last one he will ever oversee. I am forever grateful and in debt to the 360 East for providing my guests with a wedding overall considered the best they have attended of their lives. It isn't often the father of the bride asks you to hold off on tipping the Maitre D', the staff, and the bridal attendant, because he is so impressed with their works he wants to tip them as well.
---
Reviewed on

9/23/2015
On Sunday, September 13, 2015 my daughter and her husband had a magical wedding reception at Montauk Downs. From our very first meeting with the general manager, Douglas Sheehan to the night of the wedding reception everything went perfectly. Doug was very relaxed, friendly and... Read More organized. He was always available if we had any questions and gave us a very secure sense that everything would be just fine. Well, it was way beyond fine!! The setting is magnificent and we were blessed with excellent weather. The wrap around deck with views of Lake Montauk and the sunset over the golf course were breathtaking. Cocktails and hor d'orves were served on the deck and everyone loved the wide assortment of tasty food and beverages. The food flowed easily through the crowd thanks to the excellent servers on staff. From the very minute we walked through the door we all felt totally taken care of. The services of the maitre d', wedding attendant and entire wait staff were excellent. Very, very professional staff. The food was delicious and served in a timely efficient manner. My daughter and son-in-law loved every minute of their reception and we were so happy that we chose 360 East @ Montauk Downs to celebrate their special day. Perfection from start to finish! If you are considering a destination wedding to the eastern end of Long Island don't hesitate to look into this venue and book it, you'll be so happy that you did!! Sharon and Rich Burns
---
Reviewed on

9/23/2015
katie b
Last weekend was by far the most amazing weekend of my life and that was in big part due to 360 East at Montauk Downs and Doug Sheehan! I planned my wedding in 12 short weeks but it seemed as though this incredible night was in the works for a lifetime. From the first meeting I... Read More had with Doug, I knew I had nothing to worry about and that he would take care of EVERYTHING! He did not disappoint and made all of my visions and dreams come true for my wedding night! I would highly recommend using this venue as a wedding location. Not only is it a beautiful space but the staff are truly amazing and will make your wedding the most special day of your life!
---
Reviewed on

8/18/2015
Jamie M
Our wedding was June 20th, 2015. Family and friends have not stopped talking about our wedding! What an incredible day. It truly was The BEST DAY EVER! We met Doug Sheehan April 2014 and fell in love with the venue space. Montauk was a very special place for us and we looked at... Read More numerous venues in Montauk. 360 East has the most incredible views and the room is breathtaking. One of the main reasons we choose this place was because of Doug Sheehan and his team! We not only had Doug but we had an incredible Maître De and bridal attendant with us the whole night. Our bridal party and family had their own staff to accommodate their every need. Doug truly became family. His years of experience and professionalism is unrivaled. His expertise was invaluable to us. He helped in every detail of our planning. He brought our Nautical Chic vision to life in so many ways. My father was a chef and the food and flow of the night was very important to us. Doug and his team made sure everything was handled seamlessly and the food was outstanding. Our expectations were exceeded in so many ways. To all the brides reading this, I don't have to tell how important is it to have someone understand your vision on your wedding day and know you can feel at ease if something unplanned arises. To have a team in place with a plan B ready to go is priceless. It was raining the day of our wedding which normally would be a bummer. However, Doug knew how important it was to have our cocktail hour outside and he made it happen! Rain or shine this venue is a top notch pick! To our dear friend Doug~ Cheers you are SIMPLY THE BEST! May you continue to make every Bride and Grooms dreams become a reality. Thank you for helping us create a lifetime of beautiful memories. xoxo The Brennans
---
Reviewed on

6/22/2015
Jackie L
Welp, It has been two weeks since our wedding and I cannot stop thinking and talking about how incredible our day/night was. Along the way, Doug Sheehan, the general manager was an incredible wedding planner/expert, mentor, therapist and most importantly friend throughout this... Read More whole stressful wedding process! We really felt at ease knowing that he had everything under control. Everything was perfect, I can honestly say there is not one thing I would change about our wedding, and I owe that all to doug and staff! We keep hearing from our guests how our ceremony location is the most beautiful they have ever seen, the cocktail hour overlooking the Montauk Downs Golf Course was stunning, and the food was out of this world (we agree). Jolene our bridal attendant is the best in the business, from decorating the venue with all of my DIY decorations to a T, to making sure our bridal suite was stacked with food/drinks and Mike and I were never without a drink in hand, to cleaning up and neatly packing everything at the end of the night, I can't thank her enough. She really made our night extraordinary and you are so lucky to have someone like that at 360 east! Bruce, our Maitre De was equally as accommodating to our family, bridal party and guests and he is the perfect man for the job making sure he is on top of everything and nothing is missed throughout the night! Mike and I feel so lucky to have been able to have our wedding at 360 east and couldn't have asked for anything more. I am sure we will be back for another wedding soon after all of the compliments!
---
Summer Wedding 2014
Reviewed on

12/26/2014
Julie
Montauk Downs 360 East is a fantastic wedding venue with really nice views, quality food and an attentive staff. It's the best value in Montauk by far and a great space for a fun, causal wedding reception. All of our guests commented on how great the food was and the cocktail... Read More reception outside on the patio can't be beat (especially if you're lucky enough to time it perfectly with a Montauk sunset). It's a relatively new space (about a year and a half) and once they ironed out the kinks and landed on a professional GM (Doug Sheehan), their customer service was on par with expectations. The night of the reception exceeded expectations and the staff was amazing (especially maître d' Jonathan and bridal attendant Jolene). Would definitely recommend. Can't be beat for a wedding in Montauk!
---
Casual Beach Wedding
Reviewed on

9/13/2014
Monica Y
My husband and I were married this July on the beach in Montauk at Hither Hills State Park. The General Manager at 360 East at Montauk Downs, Doug Sheehan and his staff were the consummate professionals from start to finish. Doug sat with us to understand what our wishes and... Read More goals were, and he made creative suggestions to achieve both the beach wedding and the casual reception we desired. The necessary permits were taken care of seamlessly by Doug as well as the set up of furniture and arch on the beach. Our guests complimented us on our selections of ceremony location and reception venue and raved about the food. That only convinced us that we made the perfect choice by selecting 360 East at Montauk Downs. Thank you Doug for making our wedding a dream come true!!!
---
Stress-free wedding venue
Reviewed on

8/14/2014
Elizabeth B
We are lucky enough to live and have property on the water in Montauk and we always knew that this is where we would get married. I started to get nervous about weather and having to coordinate bringing everything to the site for the reception, so we ultimately decided we should... Read More look for a venue for the reception. 360 East was one of the first places I thought of because I knew it would be reasonably priced and I had heard good things from other brides about the venue. After meeting with Doug, I knew I made the right decision. He kept me organized and on track. The reception went off without a hitch. The staff is professional and constantly on the ball making sure everything runs smoothly. You really are taken care of at 360 East. I didn't have to worry about anything, so I could have fun and enjoy my guests! I even got to dance!!!
---
360 East was amazing!
Reviewed on

8/02/2014
Mackenzie J
I could not have been more pleased with 360 East at Montauk Downs. I always wanted to get married in Montauk but had trouble finding the right venue that was beautiful yet affordable. 360 East was the place and my husband and I knew it when we visited for the first time. We were... Read More able to have our ceremony at Camp Hero right on the bluffs overlooking the light house. The staff had everything figured out and I did not have to worry about a thing. After a short ride to the downs, cocktail hour was on the beautiful balcony that surrounds the main room. The cocktail hour food was perfect to me. Not too much but just enough. We chose the buffet stations and there was something for everyone. Whether it was a BBQ station or seared salmon. Once again, I did not have to worry about a thing. My drink was also full and my table full of food. What I really loved was that the staff took care of my family as well. At the end of the night, all of my decor was placed neatly in the bridal suite to take home. If you're looking for a venue that has a blank canvas and is easy to decorate to your own liking, 360 is just that. With its beautiful cathedral ceiling and stunning rustic looking chandeliers, it leaves much to the imagination. Doug was FANTASTIC and anything we needed he was able to make happen. I highly suggest having a wedding at 350 East.
---