Home

a faires Event Planning
About this Vendor
a professional planner makes the difference
a faires Event Planning started as a dream - to help people plan and enjoy their events from conception to conclusion. Maria Canoy was already an experienced event planner with 6 years of marketing experience when she decided to plan her own wedding. As the date grew closer and closer, she began to fall in love with the process. As the years wore on, she began wedding planning as a hobby. From the beginning to end, she oversaw every little detail. Now, with over 10 years of marketing and planning experience, she runs a faires Event Planning.
Details
Engagement Party, Getting Engaged, After Party, Bachelor Party, Bachelorette Party, Bridal Luncheon, Bridal Shower, Rehearsal Dinner, Welcome Party, Rehearsals + Parties, Ceremony, Cocktail Hour, Day After Brunch, Reception, Rehearsal, Wedding
Destination Wedding Planning, Destination Weddings, A la Carte Wedding Planning, Budgeting, Day-Of Coordination, Full Service Wedding Planning, RSVP Tracking, Wedding Website, Planning
Contact Info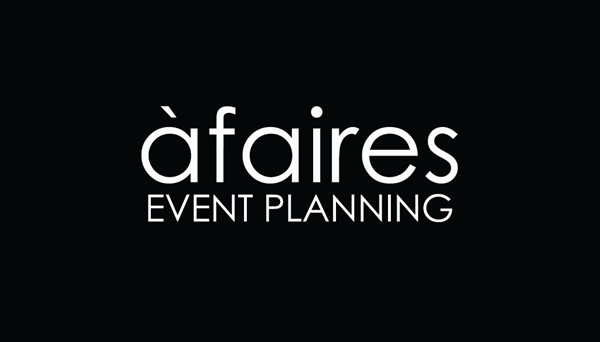 Month of coordination with one coordinator
Reviewed on

9/08/2015
Go with the one month package - the timeline assistance and having someone break out the parts each person is responsible for (vendors, mcs, etc.) and sending it to them before the wedding so they have time to review and prepare was a huge help! Everything they did for day of... Read More was a huge load off of our shoulders - just holding the set up stuff for us the day before at the rehearsal was huge so that we didn't have to worry about how that would get there the day of! We went with Maria a little late in our planning process, so I recommend picking her as your coordinator first so she can help you get deals on your other vendors.
---
Reviewed on

10/31/2017
Catherine O
Maria Canoy of A Faires Events is amazing! We were lucky to have her to coordinate our wedding. She is super organized and made our wedding day go very smoothly. I would definitely recommend her to everyone.
---
Reviewed on

10/31/2017
isaac k
A Faires did an excellent job meeting all of our requests and needs for our wedding day. They made the entire process smooth and made it easy for my wife and I to relax and enjoy our special day. I definitely recommend at least going with the monah of coordination, you won't be... Read More disappointed!!!!☺😊
---
Reviewed on

10/18/2017
DJ M
We just got married yesterday at Hale Koa Hotel! I am beyond grateful with the service from A Faires! I was lucky enough to work with Autumn B and a bit with Maria! They exemplify professionalism, organization, and positivity! I hired them for just a month in and even though I... Read More had planned most things, Autumn kept me sane. I thought I was organized but A Faires took it to another level! The day of our wedding was more than I could ask for. I was not stressed at all. I was confident and trusted this team to do more than what I could ask for! Mahalo Autumn and everyone at A Faires for helping us with our wedding! I loved every minute that was spent meeting and corresponding to one another. It is a bittersweet thing to say goodbye. But I am sure I will ask for this company's service again!!! Love A Faires!!!!
---
Reviewed on

9/19/2017
Kate B
Holy moly, hiring Maria was the best thing we ever did in planning our wedding! We did day-of coordination (though, little secret - she is busy coordinating details WELL before the day-of), and it was worth every penny. We didn't want a long engagement and planned our wedding... Read More in about 5-6 months. Thankfully we met Maria at a wedding expo pretty early in the process, and from our first meeting with her, she was able to make us feel much more confident about the planning process and help give us a better idea of what we needed to start looking for and booking. Again, this was just for day-of coordination services. We started actually meeting with Maria and Cathryn about 6 weeks out, and soon after that, they were able to provide me a detailed timeline of the wedding day from waking up to the end of the night. In the late stages of wedding planning, I basically slept with this timeline under my pillow to ease the planning stress (kidding... kind of). But seriously, they made what could have been an incredibly stressful process easy and comfortable, knew exactly what they were doing, and were very professional the whole way along. At the rehearsal (which Maria arranged with the venue and drove up to the North Shore from Honolulu to attend), she gave us very practical tips on things like how long to kiss, where to look while the officiant is talking, etc. Those things you don't think of until they're happening: Maria has them covered. Maria and Cathryn were a serious blessing on the actual day of my wedding. I had a ton of vendors (including a bounce house), a potential contract issue with the venue, extensive decorations to be set up, the hottest weather I've felt in Oahu in a while combined with a rain forecast, and guests stuck in traffic; and still, somehow, 1.) I was totally relaxed and happy the whole day, and 2.) everything went off without a hitch and better than I could have hoped for. I am half convinced she even had something to do with keeping the rain clouds away. The only thing I would have done different if I could do this over again would be to hire A Faires for full wedding planning and coordination services rather than just day-of. Honestly they are worth it. Thanks Maria and Cathryn!
---
Reviewed on

8/19/2017
Solange S
Maria and her team were a huge blessing! I wouldn't have been able to have my wedding go smoothly without them present. All of the meetings with Maria went very smoothly. She had all the right questions to ask and all of the best suggestions to guide me to my wedding vision. In... Read More addition, she was easy to work with and very friendly. Leading up to the wedding Maria was very organized, she kept us in the loop and answered my millions of convoluted emails! She helped prepare the timeline, organized all of my guests, and organized all of the important photos for the day. Even at the last minute, right before the wedding, Maria was able to make all of the necessary changes. On the day of our wedding, Maria and her team were very professional and were superstars! They set up our entire venue, helped with decorations, and helped organize all of the vendors. I, the bride, was running late to my own wedding, and Maria and her team some how managed to get us back on track, keep the stress levels very low, and helped us have a great time! Maria definitely helped keep the weight off my shoulders! À fairs is absolutely wonderful, and I couldn't have asked for a better team leading up to and on my wedding day! I would highly recommend having Maria and her crew on your wedding team if you want your wedding day to run smoothly!
---
Reviewed on

8/13/2017
Alice C
Autumn and Maria were so great to work with. We hired them on as month-of coordinators for our wedding at Kualoa Ranch Paliku Gardens. They were extremely accommodating and responsive to our emails. On the day of our wedding, both Maria and Autumn showed up to help set up... Read More everything before the wedding even though we had the lower package that only included one of them. When we got to the venue, everything looked beautiful and perfectly set up. And even though Autumn was feeling under the weather, she powered through the day and made it all so special to us. Thank you!!
---
Reviewed on

8/01/2017
Peggy C
We went with the month of package and it was definitely worth it! Once we booked a faires, Maria was very responsive to our questions about vendors. She was able to give recommendations of people she has worked with for different budget levels. Autumn was our coordinator and... Read More at the six weeks mark, we skyped with her to talk about the wedding. She was worth every penny! She was very thorough with her questions to make sure she knew what our vision was and what was important to us. Also, it gave us a peace of mind knowing someone with a lot of experience was there to think about the little details that we wouldn't have thought of. After that meeting, Autumn was always available to give us advice and also to remind us of things that had to be done. There were a few hiccups with other vendors prior to and during the wedding but Autumn was on it right away and helped us solve things. On the day of the wedding, her team did such a great job with our decor! I was up until 3 the night before and too tired to care, so everything was just packed up in a box and a suitcase for them. At that point, I just trusted in them to use the decorations however they thought was best. Autumn and the two assistant coordinators (Ashley and Ashley) did such a fantastic job with our arch and they were even helping us with our s'mores bar by pulling apart marshmallows that had melted together. I'm really glad we went with a faires and chose the month of package instead of the day of package. It helps that Autumn is super sweet, friendly and professional. We loved working with her!
---
Reviewed on

5/05/2017
Michelle B
April 2017, we had a destination wedding. We were referred to A Faires Event Planning by the videographers we hired. We have absolutely no regrets choosing A Faires Event Planning & booking their Month of Coordination package. I met with Maria about 11 months prior to our... Read More wedding - my first impressions of Maria were how organized, friendly and professional she was. During this meeting, she strived to understand our goals and answered the millions of questions I had. Throughout the year of wedding planning, Maria was very responsive and helpful. Right until the very last minute of our wedding day, she made us feel well-taken care of and offered us great tips and insight. She was extremely easy to work with and because of her hard work, the day of our wedding went without a glitch. This took a lot off our shoulders. For anyone currently planning a wedding... I highly recommend paying that bit of extra money to know that you will have a coordinator present the day of your wedding to help with all the extra tasks & making sure things stay on track. This is exactly what Maria did for us. If you're looking for a punctual, organized, reliable and caring wedding coordinator to help alleviate some of the stress and planning, or even just to help you with those day-of tasks... look no further! Maria from A Faires Event Planning exceeded our expectations & because of her, we were able to enjoy our wedding day to it's fullest. Thanks again Maria!!
---
Reviewed on

2/05/2017
Dennis P
PROFESSIONAL! Hiring a'faires Event Planning (http://www.afaireseventplanning.com/) was the best thing Casey and I could do to guarantee our wedding celebration was absolutely successful. On top of it, the wedding ceremony was flawless, the wedding program was crazy fun, and... Read More professionally carried out! The primary reason we hired them was for the "DAY OF COORDINATION". We wanted to place our trust in a professional team that was experienced, punctual, provided great direction, gave very sound advice, and made everything as stress-LESS as possible! From beginning to… sniff, sniff… did it really have to end?… Maria gave us peace of mind when she met with us to plan our wedding ceremony and program. Their ability to make an extravagant event into something that was personal and intimate was marvelous. Along with developing our wedding program and the timeline, Maria and Autumn gave great advice, and terrific recommendations of vendors (wedding officiant (@angelakeen), florists (@jeffalencastre), and DJ's/MC (@djneekz)). On the day of our wedding celebration, Autumn and her team made sure everything was in place and on time! Mahalo nui loa!
---
Reviewed on

9/08/2016
Sun Mee Yoon A
My husband and I got married at Hale Koa Hotel this July. I am so happy that we chose Maria as our wedding coordinator. We chose to do the month of coordination service, and she supported us in so many ways with an affordable fee. I had no idea about preparing weddings, and me... Read More being in NY, my husband in TX (fiancee at the time), and then me moving to TX just before the wedding made things difficult, but Maria took burdens off our shoulders and made our stress level go way down. She knew well about Hale Koa, she was professional in planning timelines, contacting vendors and coordinating the wedding. For decorating the ceremony site and signing tables, I had vague ideas. After consulting this matter with Maria, on the wedding day, she and her team created spectacular decorations with props I had. Additionally, whenever we needed to make some changes, she was calm and patiently applied the changes for us. We highly recommend her! Thank you so much Maria, and thank you to your team!
---
Reviewed on

3/05/2016
MJ D
Maria was great to work with! I only had 8 months to plan and do, she was one of the best investments of the wedding planning because she took away a lot of stress! She has innovative and creative ideas, the vendors that she works with and suggested where fabulous as... Read More well...and with great deals! I did not have a vision of what I wanted in the beginning, but in the end she helped guide me to the perfect wedding that i had dreamt about!
---