Home

A Steve Bender Entertainment DJ/MC,Lighting,Photo Booth
About this Vendor
Fun..Affordable..Elegant...Cincinnati Wedding DJs
You've dreamed of this day since you were little. A Steve Bender Entertainment DJ/MC's understands your celebration is "unique", like you & make sure your reception shines with personalized service that's "Fun", Elegant and Affordable. We accomplish it with the most experienced DJs in Cincinnati, Dayton, Columbus, Northern Kentucky and Lexington Kentucky. We also provide Photo Booths, Elegant Event Lighting, and Decor Services for your celebration. A+ Rated by the Better Business Bureau, Inducted In the Knot Hall of Fame, 2018 Knot Best Of Winner, A Steve Bender Entertainment. Http://www.SteveBender.com
Details
African, Arabic, Bollywood, Caribbean, Celtic, Classical, Country, Dance, Disco, Flamenco, Folk, Hip-Hop, Indian, Jazz, Klezmer, Latin, Mariachi, Persian, Polka, Pop, R&B, Rock, World Music
After Party, Rehearsals + Parties, Ceremony, Reception, Wedding
MC Services, Recorded Music, Sound Equipment, Music, Audio/Visual Equipment, Equipment, Rentals + Equipment





Contact Info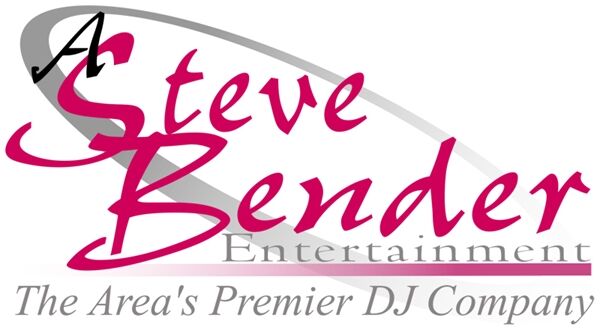 Look no further...Steve Bender is hands down the best!
Reviewed on

9/17/2013
Brad G
My wife and I selected Steve Bender Productions after reviewing and contacting several DJ recommendations from our venue's preferred vendor listing. Steve Bender Productions was hands down the best vendor at our wedding. We had the good fortune of having Steve Bender provide... Read More the music for our entire event. He nailed it. From our initial correspondence to our pre-wedding discussions to his control of the party during the reception...Steve was the best money we spent. He is extremely knowledgeable of all genres of music and provided the soundtrack of get down good time dancing tunes that kept the discerning musical tastes of our guests more than satisfied. Steve is a true professional. Steve Bender was able to keep our guests dancing, smiling and having a great time. If you are reading this, it is because you are considering music for your special day/event. Do yourself a favor and look no further. Sign up Steve Bender today. You will be more than thankful that you did. Thanks for reading, Brad
---
Reviewed on

5/30/2016
Mary Ann Y
This is our third wedding that Steve Bender Entertainment has been DJ for and, obviously, they have done an amazing job each time or we wouldn't have considered them after the first wedding. Steve has been the DJ two out of the three; he is very professional and easy to work... Read More with and does an Awesome job. There is an online planner where you can pick all your songs. The list has everything, but if not seeing something I am sure Steve will find it for you. The planner also helps you to plan the evening with a timeline, event highlights and any other requests you may have. Steve provided a microphone for the ceremony and music for the cocktail hour and reception. If you need something, Steve can provide it. If you are looking for a reception with a full dance floor from the first to the last dance, you will not be disappointed with Steve Bender Entertainment. We Highly Recommend!!
---
Great DJ Service
Reviewed on

3/05/2014
We hired Steve Bender Djs because all of our vendors recommended them. We had a great time and all the guests danced all night. They stayed on top of everything and we learned so much actually from their tips they sent us. We have recommended them to several of our friends so... Read More we expect to see them again.
---
Reviewed on

4/09/2018
Elaine B
Bobby leach was our DJ for the evening. He was awesome!
---
Reviewed on

4/01/2018
Jennifer S
Steve was amazing and played great music from beginning to end. I couldn't have asked for a better MC and DJ. Lighting looked great also! Steve was very helpful throughout the entire planning process and the online tools helped out a ton. Top notch DJ for sure. We got a lot of... Read More compliments on him that night and everyone loves his music choices. We only had a couple song request and let him pick from there! Thanks again for everything Steve!
---
Reviewed on

3/19/2018
Andy A
Great DJ ! Was charismatic and would highly recommend. Took into account what the wedding party wanted and was very accommodating. Reasonably priced as well and very worth it.
---
Reviewed on

3/11/2018
Natalee M
We could not have been more please with our DJ. They gave us everything we wanted and were more affordable than other DJs that we contacted. We had Bobby as our DJ and he did a great job at keeping our guests on the dance floor. He played all the songs that we asked for and... Read More filled the gaps with great music of his choice. The night went flawlessly and everyone had a great time.
---
Reviewed on

2/19/2018
Liz K
Steve was incredible, he had our entire party on the dance floor for six hours straight and put up with a lot of odd requests!! Highly recommend!!
---
Reviewed on

2/18/2018
Jesse C
Bobby was phenomenal! All my guests raves about his playlist and his professionalism. So nice to be able to rely on him to enhance our special day! I recommend to anyone, he is the MAN!
---
Reviewed on

1/31/2018
Courtney S
From start to finish Steve & his team were great to work with. Steve's communication was quick, friendly, and knowledgeable. Bobby was the DJ at our wedding on 1/20/18 and he played all our requested/suggested songs and helped the night go very smoothly. Highly Recommend!
---
Reviewed on

1/22/2018
Elizabeth S
Steve and his team are great! We used his DJ services and the online planning tool he uses made everything extremely easy. Steve was very good at replying back with any questions we had along the way. Our DJ was Michael and he did an amazing job. He provided beautiful music for... Read More our ceremony and fun, upbeat music for our reception while incorporating our want for beat mixing to add a party atmosphere for our guests. Michael contacted us days before the wedding to go over the entire ceremony and reception as well as checking in with me throughout the night to make sure we hit all of the events that I had put on the timeline. I would highly recommend Steve and his team for your special day!
---
Reviewed on

1/20/2018
Abby L
RJ did my wedding. I expected more from him based on the way he boasted about his experience. I wish Steve had talked to me about what I was looking for in my DJ before matching me with RJ. By the time I was told who was assigned to my wedding, it was ten days prior and too late... Read More to change it if necessary. RJ did a fine job, and most of our guests enjoyed the music he played. My expectations were only set based on his own description of his skills. I simply expected more than he delivered.
---
Reviewed on

12/05/2017
Sarah P
I can't begin to explain how perfect our night was, and most of that perfection was thanks to Steve. Our guests raves about everything from the dinner music to our dance music. Steve was even able to coordinate a fun song into my dad's speech that we asked him about doing at the... Read More last minute. He made every transition during the wedding smooth and was able to keep our guests attention. He met with us prior to the wedding and made us both feel very at ease about our timeline and song choices. He improvised like a BOSS. I was so impressed by his work and he was so easy to get along with. I would HIGHLY recommend Steve and his business to any bride. He was phenomenal.
---
Reviewed on

12/04/2017
Rinnie M
Steve was amazing! !! He knows how to throw an incredible party! My guests danced the entire night and family loved that he included music that was appealing to all ages! We are so happy with Steve and his company! ! thanks again!
---
Reviewed on

11/29/2017
Mary P
Absolutely wonderful. Everything went so smoothly and just as planned. Couldn't have been any better. Definitely recommend
---
Reviewed on

11/29/2017
Jill R
We had an amazing night with Matt Fry from Steve Bender Entertainment. He was very easy to get a hold of and answered all my questions prior to my wedding. He was extremely organized, helped assist with timelines and last minute changes. He had the guests dancing all night... Read Moreauyfcbefvrafaxtfuutwwtrufxwrzdburayxxw long. I Could not have had a better night!!
---
Reviewed on

11/13/2017
Courtney M
Absolutely perfect day! Thanks to our DJ! Everyone of our guests had a complete blast, and raved about how great the music was! We were so happy we went with Steve Bender Entertainment! And we were so lucky to have Steve be our DJ for the night! Thanks again for everything!
---
Reviewed on

11/11/2017
Jennifer W
Very entertaining! Steve Bender is worth the money, very personable and able to keep the crowd going all night. We got many compliments from our guests.
---
Reviewed on

10/20/2017
Andrea U
Our DJ, Bobby, did a fantastic job! He was very professional and did a great job of emceeing our reception. He played all of the songs we requested. He even gave me a couple of suggestions to adjust my timeline during our planning, which worked out great. All of our guests had a... Read More lot of fun. We will highly recommend Steven Bender Entertainment!
---
Reviewed on

10/20/2017
Brittany H
We had the opportunity to work with RJ, he did a fabulous job! I couldn't ask for anything better, RJ and I spoke on the phone for a good 3o minutes a few days prior to the wedding and he made sure he did everything I asked him to do. I had a special version of the... Read More father/daughter dance that he made sure he used. I would recommend RJ!
---
Reviewed on

10/19/2017
Rena F
There are both good and bad points with this company. I guess I will start with the bad. The communication is HORRIBLE! Now I did book about a year out but If your client has a question they should not have to email 4 or 5 times and leave multiple voicemail's to get a call... Read More back. At one point I gave up and just submitted all of the paper work to see if that's why I had not heard back and still nothing. I literally had to call 10 days before the wedding to see what was going on. Now at this point they had hired a receptionist which was great and she sent over an urgent message for a call back and that's when I spoke to Steve directly. Steve himself was not working our wedding so we had to wait for our DJ to reach out. The actual DJ did reach out about week before the wedding and He was AWESOME! ( Sutle Productions - Check him out). The lack of communication was the really the only bad thing. Now we paid over $700 for 5hrs honestly I feel that was over priced but it is what it is. Now I can say when we met with Steve he was super nice and explained everything very well. My husband really clicked with him that the main reason we booked him. Over all we are happy we picked Steve and his crew and would recommend him to others.
---
Reviewed on

10/16/2017
Jenn D
Steve did a fantastic job with my sister's wedding! He was very easy to work with, wanted to make sure all of the bride's request were met and played great music all night. We highly recommend him for any event you have where you need a DJ that has great music selection, is easy... Read More to interact with, and sure to make your event a success!
---
Reviewed on

10/16/2017
Carley A
We had an amazing night with Matt Fry from Steve Bender Entertainment. He was extremely organized, helped assist with timelines, very professional and easy to work with. Could not have had a better night!!
---
Reviewed on

10/15/2017
Rachel
We had the pleasure of working with RJ on the day of our wedding. He was SPECTACULAR! He listened to our requests and made sure that everyone on the dance floor was having a great time, which they did. Highly recommend this company.
---
Reviewed on

10/15/2017
Leah M
Bobby, our DJ from Steve Bender, was flexible to our busy schedule and was fantastic the night of the wedding! We got a lot of compliments on the great music and how smoothly the night ran, largely in part to his talent. I would recommend them to everyone.
---
Meet The President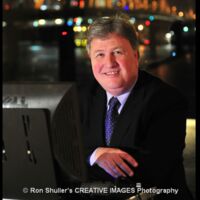 Steve Bender
Steve Bender and his DJ's have been providing exceptional quality entertainment for almost 40 years. He started doing school dances as a kid and it grew into all this! Known for quality entertainment at an exceptional price, A Steve Bender Entertainment has provided award winning service for thousands of satisfied customers. Steve can be heard on top radio stations like 103.5 WGRR, WARM 98, 92.5 The FOX and 94.1 NASH FM. I'm proud to be have built a business of integrity and love bringing joy to our customers on their special day. Accredited Member of the BBB with an A+ Service Rating