Home

A Touch of Elegance Floral & Event Design
About this Vendor
Weddings & Special Events
Award-winning designers customize stunning arrangements to fit your style, from classic romance to cutting-edge chic. Our creativity is perfectly married to the passion you feel for your wedding day. Let's celebrate!!!
Details
Aisle Decorations, Centerpieces, Pedestals, Plants, Vases, Wedding Arch, Decorations + Accents, Bouquet Wraps, Bouquets, Boutonnieres, Corsages, Flower Alternatives, Flower Arrangements
Contact Info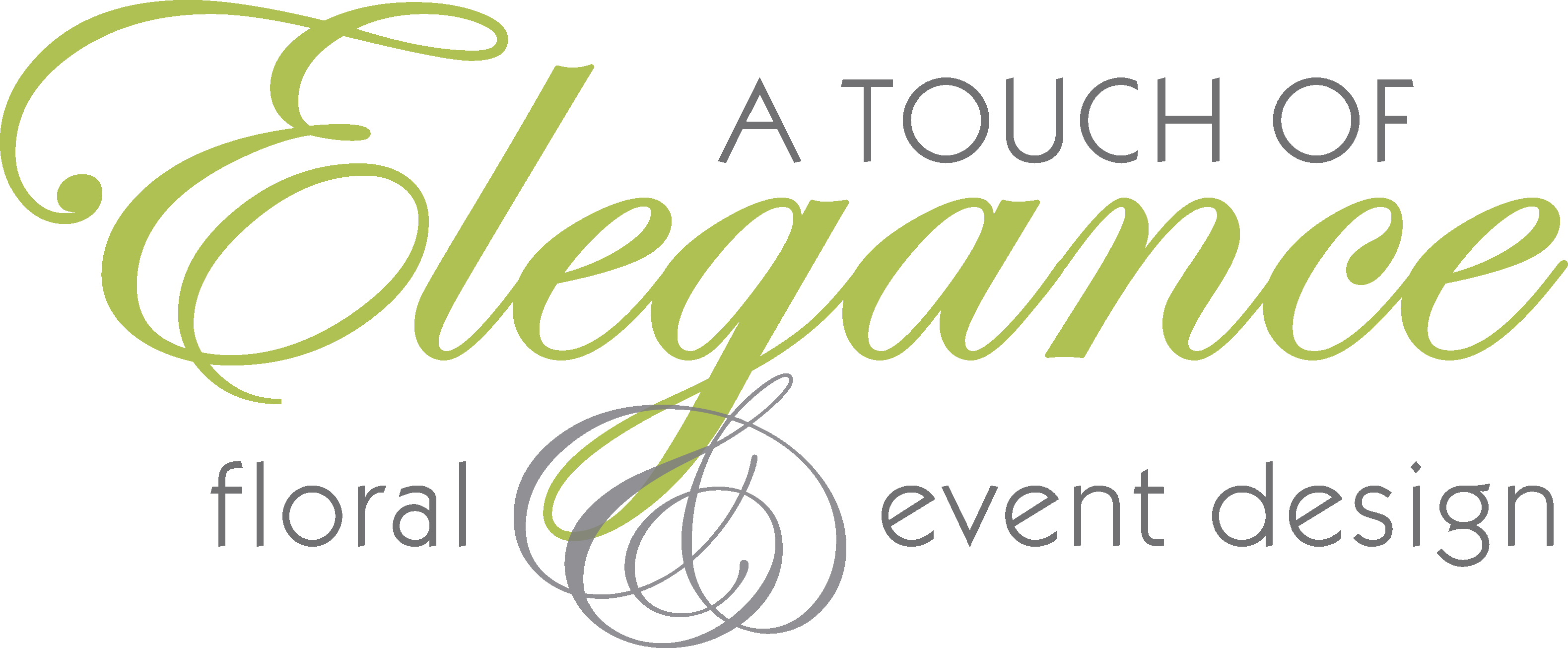 3 Middlebury Blvd., Randolph, NJ
Serving Greater NYC Area
Gorgeous !!!
Reviewed on

5/30/2014
Yvette R
All I can say is WOW!! I am not knowledgable in flowers so, I had no clue what I wanted. All I knew is I did not want roses. I made an appointment with Lisa. I explained to Lisa that I didn't know what I wanted. Lisa started with questions such as color, dress, favorite flowers, etc. With just the simply questions, Lisa was naming and showing card(pictures). Exposing what flowers went with what. I could tell Lisa knew what she was doing. One month prior to the wedding, I saw a sample. I loved it!! The day of the wedding, I was able to see the bouquets before the ceremony. They were amazing. When I saw the center pieces, I was amazed ! Everything was gorgeous! Everyone loved the flowers. I loved everything ! I recommend A Touch of Elegance!!!
---
Amazing Wedding Florist!
Reviewed on

4/14/2014
Brianna D
My wedding venue recommended to us A Touch of Elegance and they truly did an amazing job! Lisa was great to work with, she was extremely friendly and really listened to what we wanted and envisioned for our wedding. My husband was very particular with the centerpieces and Lisa worked with him to create a stunning arrangement for us. I had antique brooches in my bouquet that Lisa did a fantastic job incorporating and had an additional few sentimental items that were added into my bouquet last minute. The ladies that dropped off the flowers added those in so quickly and without hesitation for me which I really appreciated. A Touch of Elegance lives up to their name and I highly recommend them for your wedding.
---
Perfect Pink and Pop!
Reviewed on

1/05/2014
Lexie L
For my wedding, I had a vision of hot pink pops, bling, and feathers! Lisa made my vision come true. It was absolutely amazing! My favorite flower is a gerbera daisy and Lisa delivered the most vibrant hot pink daisies! They popped perfectly against my white dress and the bridesmaids black dresses, and the hot pink gerberas also popped against the men's black tux's. Lisa also provided flowers for the mothers, fathers, and grandparents. At the ceremony we had this crystal archway with hanging bling, candles, and bright white feathers at the top to give it a touch a diva! At the reception, we had alternating centerpieces, some black vases with tall white feathers, draped with bling, and the other tables with square vases with a black bling buckle with hot pink gerberas! We couldn't have been happier!!
---
Reviewed on

7/26/2015
Allie L
Our wedding venue recommended A Touch of Elegance as one of their preferred vendors. At first, I was skeptical as I was certain that since it was preferred, the prices would be higher. All I can say is that now, after using Lisa and A Touch of Elegance for our wedding on May 17th, I would recommend using it to ALL brides! Lisa used information such as wedding colors, bridesmaids dresses, and details on my dress to create absolutely stunning centerpieces for the reception. She worked with my budget and created three different designs (a high, medium, and low) to help create movement around the room instead of having the same centerpiece at every table. She even recreated my bouquet from a picture on Pinterest that I had fallen in love with! The centerpieces, my bouquet, and all other flowers I used looked absolutely stunning on my wedding day. I would HIGHLY recommend Lisa and A Touch of Elegance to any bride!!
---
Reviewed on

7/08/2015
Sarah M
Lisa provided a perfect creative vision for our wedding! From the moment we met, she completely understood my style and the feeling we wanted for our wedding. Even crazier - several of the photos I'd found on Pinterest and brought to our first meeting we actually her designs! The bouquets were gorgeous and really lasted even beyond the wedding day. The centerpieces were huge and also beautiful - we received many compliments from guests. Lisa was also incredibly knowledgeable about the venue and the industry which was a blessing. Seeing our stress level in the final meeting, she recommended an incredible day of coordinator which really made everything run smoothly. Couldn't have asked for anything more! Thank you!!
---
Gorgeous!
Reviewed on

6/17/2015
Alex S
We used A Touch of Elegance for the flowers for our wedding on June 13th and they did an amazing job! We worked with Lisa and she was so helpful and accommodating throughout the whole process. She understood exactly what we were looking for and she definitely delivered! She did a beautiful job and we received so many compliments on everything from our ceremony flowers to the centerpieces. We couldn't have asked for anything more! Thank you, Lisa!
---
Reviewed on

6/16/2015
Megan P
I know nothing about flowers and design and Lisa was such an amazing partner!! She talked me through different ideas and concepts and had cards to help give me a visual and she is just overall such an experienced professional. She was absolutely GREAT to work with. Always got back to me quickly. And made more than a few tweaks when I wasn't sure how I felt. All of my centerpieces and bouquets turned out AMAZING!! BEAUTIFUL!! I can't thank her enough!! Even my venue, who she is a preferred vendor for, says that you can always tell when Lisa has done an event for them, because everything is just beautiful! And it was!! Thank you for making my day absolutely perfect!!!! I HIGHLY RECOMMEND LISA AND A TOUCH OF ELEGANCE!!!
---
The Best in the Business
Reviewed on

12/01/2014
Lyndsay B
I found Lisa after stumbling upon a wedding she had done in the past. Her creativity and honesty is unparalleled. She was able to help bring my vision to reality all while staying in my budget. She was patient with my numerous questions, and my flowers and centerpieces were even more beautiful in person than I had expected.
---
Absolutely loved the work they did!!
Reviewed on

7/27/2014
Guadalupe S
If you are looking for someone who will make your dreams come true go see Lisa. She was amazing and truly wonderful to work with. She delivered exactly what was promised. On the day of the wedding the rhinestones were missing from one of the bouquets but they came right back and delivered it. Truly professional!! So glad we went with A touch of Elegance. Highly recommend them for your wedding day!
---
Absolutely incredibly work!
Reviewed on

7/01/2014
Jennifer S
Lisa is amazing! I know nothing about flowers, design, decoration and even color names... Lisa made my vision come to life with only a few photos and a confused bride. Her flower arrangements were more beautiful than I could have expected or imagined. The bouquets were perfect for myself and my bridesmaids and they matched the girls dresses perfectly! I cannot thank Lisa enough for taking the time to work with me and make my dreams come true! I have recommended her for all of my friends getting married and I recommend her to anyone! Her work is unique and inspired :)
---
Took my breath away
Reviewed on

1/02/2014
Sharon S
After meeting Lisa I knew she understood exactly what I was looking for. To be honest there was a few hiccups in communication and I was a bit worried things might get mixed up on our big day but she REALLY came through. When I came down the isle it was the first time I saw everything all set up and my breath was taken away; not just mine but my bridesmaids said the same It was better than I could have imagined. She did a great job taking our budget and making it look like we spent double. I couldn't have asked for a better ceremony and reception space. Every guest I spoke to said the ceremony was so beautiful it looked like something out of a story book romance. You will not be disappointed if you go with ATOE!
---
Wonderful!
Reviewed on

11/07/2013
Kimberly F
Lisa did an absolutely wonderful job on the flowers for my wedding. She was thorough and responsive throughout the planning process. Her creativity helped us create a very beautiful setting and she definitely went the extra mile.
---
BEAUTIFUL!!
Reviewed on

8/08/2013
Melanie
Lisa and her team are INCREDIBLE at what they do! For my July wedding, ATOE provided ceremony flowers, bouquets (which even the groomsmen commented on how gorgeous they were), corsages, and boutonnieres, reception centerpieces, room uplighting, charger plates, a gobo (our names in the middle of the dance floor), and my favorite: the most amazing table for the placecards with flowers, candles and bling! When I went to meet with Lisa for the first time, she understood EXACTLY what I wanted and after a couple sketches, created the wedding design I dreamed of! Her experience shines through in all of her work, and she is honest about what will and won't look good. She is responsive to questions and emails and respects the budget that she is given. I am pretty controlling at times, but I felt like I could hand my entire wedding over to Lisa and A Touch of Elegance and it would be BEAUTIFUL.
---
Our Wedding Flowers and Decor
Reviewed on

7/07/2013
Emily S
I loved working with Lisa from ATOE. I had no idea what my "vision" was when planning my wedding flowers, but Lisa and her team made my wedding dreams come to life. Not only did she arrange the most beautiful flowers, but she also created a family tree as a centerpiece for our table with the escort cards. The family tree was so well crafted, and had pictures of all our family members on it that we provided to her. My husband and I wanted a way to remember those family members that have passed, and the family tree really made this possibly, and touched us when we saw it. Lisa was so easy to work with, and also so friendly. I did not ONCE worry about my flowers. I HIGHLY recommend using them for your wedding. You will not be disappointed!
---
Beautiful!
Reviewed on

7/04/2013
Lisa F
Lisa is amazing she knows exactly what will look great together and will work with your budget. The colors and quality were fantastic. The bridesmaid bouquets were stunning! Lisa and her team are amazing at what they do!
---
Beautiful Centerpieces, Bouquets & Ceremony Decor!
Reviewed on

6/26/2013
Sarah C
I worked with Lisa at a Touch of Elegance & was very satisfied with my experience! I gave Lisa a budget to stay within and she did so without any pressure to pay more than I was comfortable with. She offered expert advice on how to have different sized centerpieces flow throughout the room, created a beautiful piece for the table that held our table cards and decorated our ceremony perfectly! I recommend for any bride looking to stay within budget but who also wants the room to pop. Sarah & Jesse Loughlin- married 9/29/12
---
Amazing Florist!
Reviewed on

3/18/2013
Samantha D
Lisa at a Touch of Elegance was a pleasure to work with for our wedding!!! She provided the flowers at the wedding of a friend of ours so we decided to meet with her to discuss our wedding as well and I am so happy we did! The first time we met I told her that we had a budget we wanted to stay within and she was more than willing to work with us and help us achieve the look we were going for, while staying within our budget. She was THE ONLY florist I met with who not only described to me what she had in mind for our centerpieces, but she drew up a sketch as well!!!! I am a visual person so this was extremely helpful. I showed Lisa some pictures of centerpieces and arrangements I liked and gave her some colors to work with and she created 2 unique and beautiful centerpieces for our reception. We had alternating high and low centerpieces and the room looked absolutely beautiful. My bouquet was amazing with peacock feathers, and the bridesmaids bouquets were perfect!!!!
---
Flowers and Centerpieces were Gorgeous!!!
Reviewed on

11/08/2012
Danielle K
We used A Touch of Elegance for our wedding party flowers and centerpieces and they were absolutely gorgeous! Lisa was very sweet and accommodating when I had to add on arrangements and changed my mind 2395823 times before the big day :) I received so many compliments on the flowers and centerpieces from guests. I highly recommend A Touch of Elegance for your wedding flowers.
---
Lovely
Reviewed on

11/05/2012
Samantha F
Lisa and her team are great. I am not a bridezilla but I totally have a hard time making up my mind, and poor Lisa had to deal with my inability to keep my ideas straight. Once I finally made up my mind she did exactly what I wanted, simple but elegant, The colors everything was perfect!
---
Amazing Work! Very happy Bride
Reviewed on

10/18/2012
Elizabeth S
Lisa and her team did a beautiful job that ran smoothly and made the ambiance of our special day perfect! So happy with her work!!!! They made my vision come true! Elizabeth, NJ
---
STUNNING tables & center pieces!
Reviewed on

9/24/2012
Daniela C
I had to take a step back when i first entered the room, it was stunning! Lisa is a creative genius! She is great to work with. A touch of elegance delivered everything I ever wanted and MORE! from the linens, to my chargers, to the three different center pieces she designed for me. Everything was picture perfect! I would definitely recommend a touch of elegance to any bride. I went in to my first meeting undecided on what i wanted and she took the time to sit with me and go over different options. they are truly amazing!
---
Everything I dreamed of!!
Reviewed on

7/17/2012
adriana p
Lisa is the best!! I saw her work at a bridal expo and just new she was the florist for me! She is so creative!! I went into the first meeting maybe a little jaded because I brought in pictures from magazines with HUGE centerpieces thinking that my budget would cover something of that grand size, I was wrong, but did not leave that meeting disappointed one bit. I told Lisa my budget right away and she worked very well in that budget. She told me were to cut back, like in the church since you are there for such a short amount of time we just kept it simple with 10 tall glass holders with candles and flower petals- beautiful and simple. To keep with flowers that are in season so you don't have to have them shipped from other countries really keeps cost down as well. She suggested half high and half low centerpieces to cut the cost and to add more interest throughout the ballroom instead of the same exact tall centerpieces on every table. I first chose these pretty crystal vases for the tall centerpieces but she then suggested to go with a simple glass vase and have crystal candles hang from them so we can put more of my budget into the flowers and make the centerpieces bigger instead of putting that money into the vase that no one but me would probably notice anyway. I am so glad we made that change the final product was amazing!! She got the exact shades of pink that I wanted - nothing too bright and tacky, very romantic. She told me were not to skimp like my bouquet, our sweetheart table, and the tablecloths. The tablecloths that we picked out really tied my vision together instead of using the venues basic white table cloths, we ordered pink shimmer crinkle tablecloths that were so pretty, added depth to the tables and made my wedding feel not like the cookie cutter decor. My escort card table was perfect - trays of crystals that held the cards surrounded by pink rose petals and candles, really was a nice preview of what my guests were going to see in the ballroom. I LOVED LOVED LOOVED my bouquet!! Large full pink peonies with crystal accents. I couldn't find a picture with the exact shade of pink I wanted but she nailed the color of my bouquet that I had in my head! I was so happy when I saw it. The girls bouquets were the perfect size, not small at all. The complementary toss bouquet was better than most I have seen, not just flower heads tucked into that stupid bouquet holder but an actual small tied bouquet. That is something most people wouldn't even care or think about how it looks but the fact that she made it a nice small actual bouquet really says something about how much she cares about the smallest details of her clients special day. Since I got ready at my venue I could see her staff bringing in the centerpieces and setting them all up. Lisa isn't the only person who cares about the small details, her whole staff does. They were opening up flowers and assembling them in the ballroom so they were as fresh as possible. I would recommended Lisa and her staff to anyone and hope to work with her on another event!!
---
Great centerpieces, okay boutinneres
Reviewed on

3/27/2012
Jessica S
Our centerpieces were beautiful and so were our corsages. However, the groomsmen's boutinneres were just okay. My husband's started to fall a apart before the ceremony even began. My bouquet was also not quite what I expected. It was nice; but some of the flowers looked like they were dying a little. However, no one other then me really noticed.
---
Absolutely Gorgeous!
Reviewed on

11/10/2011
Daneen A
Lisa and the staff at A Touch of Elegance really know how to make a vision come to life! I did not want someone who would do the same wedding centerpieces that I and my guests have all seen so many times before. I wanted spectacular florals that were breath taking and that is exactly what I received! The florals were absolutely amazing and even better than I ever imagined! The day that my groom and I saw our sample we were left SPEECHLESS, not only because of our centerpiece but the entire table scape managed to not only be intimate and elegant, but grand and over the top as well! Our guests could not stop talking about the amazing colors and all of our florals- from the centerpieces, the wish tree, the ceremony structure, our amazing bouquests and lastly the gorgeous cake table design that I added two weeks before the wedding! My cake literally looked like it was coming out of an entire bed of flowers! I guarentee that any person who uses A Touch of Elegance for thier event will not be diappointed!
---
Awesome
Reviewed on

11/04/2011
staci W
I walked into Lisa's office and had no idea what I wanted my flowers to look like but I did have pictures of some bouquets and a lantern for my centerpiece. Lisa immediately started naming flower after flower and she is the professional so I just went with it. Not knowing what my bouquet would look like I was a little nervous. When my flowers came to my house the day of the wedding I was blown away on how awesome all of the flowers looked. She was so sweet and really knows how to be creative. I would highly recommend A Touch of Elegance if your looking for amazing flowers.
---
Send Message