Home

A-1 Mr. Limo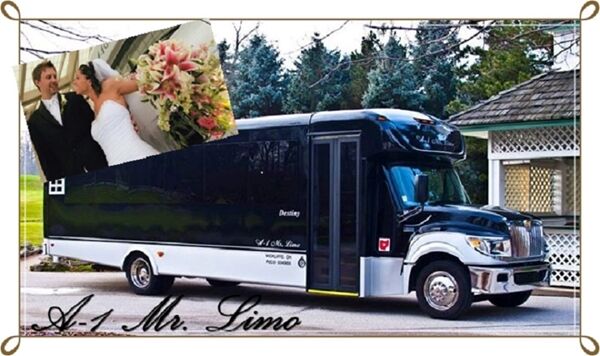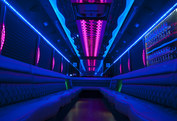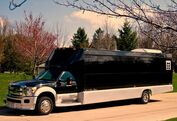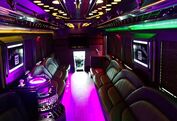 About this Vendor
A-1 Mr. Limo
Whether it is your wedding, prom, Mom and Dad's 50th anniversary or any other special event, A-1 Mr. Limo understands that you are not just looking for transportation. Let our staff of professionals help you select the perfect, meticulously prepared limousine or luxury limo coach for the big event.
Details
Limousine + Sedan, Trolley, Transportation
Contact Info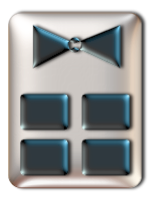 29555 Lakeland Blvd., Wickliffe, OH
Definitely the way to go!
Reviewed on

9/29/2015
Chelsea B
I have used A-1 Mr. Limo multiple times and loved the experience each time. That was no different on my wedding day. The driver was attentive and polite. The limo bus was in pristine condition. I would definitely recommend!
---
Reviewed on

7/27/2015
Nicole L
Can't say enough good things about A-1 Limo. If you want style and great customer service, you won't go wrong. Limo was spotless and beautiful. Mark was our driver and was fantastic! Great personality and very helpful the entire time.
---
April 18, 2015 Wedding
Reviewed on

4/29/2015
Andrea D
These guys are awesome! From the moment I contacted them to come look at the coaches, they stayed around after hours to accommodate my availability. Even though my favorite coach was booked, they had a brand new one due for delivery around the time of the wedding and I was... Read More personally guaranteed that it would be ready for my wedding. We got the very first ride! Ray, our driver, went above and beyond, and was very attentive with the whole bridal party. Leila was easy to contact and very accommodating. Larry & Mike were wonderful and very helpful! You will not be disappointed!
---
Trolley Service
Reviewed on

10/01/2015
Molly F
We used A1 Mr. Limo to shuttle guests from the hotel to our venue and then briefly to take us around for pictures afterward. The trolley was in great condition and had AC, which our guests appreciated. The driver was very nice and helpful the whole night. Great experience!
---
Sweet ride
Reviewed on

8/27/2015
Amanda H
We used A1 Mr. Limo for our wedding party limo services. Our driver was on time to pick up the bridal party at the hotel. In fact he was early. After the ceremony he drove us around to many various locations within the Cleveland area so that we could take some pictures. Some... Read More of the locations were extremely tight (space wise) and crowded with people but our driver did not complain one bit. My only issue was that they do not offer satellite radio. That might be something for them to look into. The pricing was on point (as we booked during a special price time). I highly recommend A1 Mr. Limo for any transportation services you may need.
---
Made our day seamless
Reviewed on

8/18/2015
Courtney G
Everyone at A-1 Limo is very friendly and professional. Knowing that we and our wedding party were going to be comfortable driving all around Cleveland for our wedding pictures gave me great peace of mind.
---
Great Service!
Reviewed on

8/17/2015
Jessica B
We used A-1 Mr. Limo for our wedding on 8-1-15 and were very pleased with our experience! The driver was on time and very courteous to everyone! He was willing to pick up snacks while we were at the ceremony and definitely went with the flow when we were changing picture... Read More locations! We were very happy with our experience and would recommend A-1 to anyone looking for a limo service!
---
Amazing!
Reviewed on

7/07/2015
Amy C
Mark was our driver. He was early, helped with everything even helped at the church. Very organized company. We used them for my sister's wedding 7 years ago and used them for mine this past June. Highly recommend them.
---
Awesome!
Reviewed on

1/24/2015
Kristen D
Our driver was amazing! He was actually early to the first destination and he opened the doors and everything for us. The driver new exactly where he was going and was very helpful. The limo is what we expected and there was no glitches throughout the day. We had food delivered... Read More the limo and he took care of everything. I would definitely use them again! The company is great to work with and will try to find something that will fit your needs.
---
Pricey but get service
Reviewed on

1/23/2015
Brittany N
A1 is pricey but we loved them. We used them for both our bachelorette and our wedding. They have beautiful vehicles and were always early.
---
The Best
Reviewed on

1/22/2015
Kathryn B
You can't go wrong with A-1 Mr. Limo. They have such a wide variety of vehicles, they are so kind and easy to work with, and the price is right. We got a great deal because our wedding was off season. Pat, our driver, called a few days ahead to go over the details and was so... Read More helpful and really made things fun, while keeping professionalism, the day of the wedding. My advice is to go see the vehicles in person before you book.
---
AWESOME LIMO SERVICES!
Reviewed on

1/10/2015
Rachel C
Zero complaints - We had a sweet driver! He made everyone comfortable and it was a fun time. Great limo services! Great pricing.
---
Best in Cleveland
Reviewed on

12/16/2014
Krissy W
Use these guys! Use these guys! Use these guys!! Their vehicles are in great condition, and they have so many to choose from! Everyone is professional, easy to work with and they all deliver exactly what they say they will. After things were set up for our wedding, I... Read More literally didn't have to do another thing. They showed up on time, they had their own directions to the addresses I told them, they put the drinks and snacks we provided in the bus for us and the driver removed everything and took it into our venue for us. Our driver was a true gentlemen and helped with the dress both right before I walked down the aisle and every time I went in or out of the bus. He even was a good sport about our loud music and our requests to go to a few different places that weren't on our original destination lists. Could not have been happier about using A1 Mr. Limo on our wedding day!
---
A1 Mr Limo
Reviewed on

11/10/2014
tanna m
I am a repeat customer of A1 Mr. Limo. I used them for a friends bachelorette party, then for my bachelorette party and wedding. Their service, quality of the limo coaches and cleanliness is what kept me coming back. Alan, our driver for the wedding, was exceptional. Leila... Read More and Carmen were helpful from beginning to end and I was very impressed with them yet again
---
Loyal customer
Reviewed on

11/05/2014
Tamara M
I've used Mr. A-1 in the past for birthdays and loved them. However, with the wedding I was hesitant because it was expensive for me to be the only one to pay for it as opposed to splitting it with everyone. But for peace of mind, we went with quality that we knew and they were... Read More able to deliver again!!!! I will continue to use them over and over again. The limo was clean, beautiful, and the driver was unbelieveably attentive.
---
Arrived early
Reviewed on

10/29/2014
Jessica W
I was very pleased with our limo. Our driver arrived 15 minutes early and helped us load everything up. He showed us how to work the radio & ac immediately. We had extra time after the salon, so decided to go downtown. He took us to some great spots for pictures and always... Read More helped us in & out!
---
Wedding 10/4/14
Reviewed on

10/23/2014
Emily P
We used A1 Mr Limo for our wedding and they were great. We were able to tour all the limos prior to booking to see our options. The Limo arrived on time and our driver Chuck was wonderful. He even walked my mom across the street and into the church when he couldn't park close... Read More enough. I would highly recommend this company.
---
Fun Times
Reviewed on

10/22/2014
Jaime M
Our limo bus was perfect and very clean. Our driver was a complete gentleman, always helping the girls on and off the bus. We had a great time on our bus!
---
Great Limo
Reviewed on

10/02/2014
Marisa K
Our limo bus was brand new, our drvier was nice and on time!
---
Fun
Reviewed on

8/26/2014
aderica G
The driver was wonderful. The bus was comfortable and great fun.
---
perfect!
Reviewed on

8/26/2014
Molly O
A1 Mr. Limo was amazing to work with and so fun to ride with!! We had a bridal party with 22 people, and the Boss was perfectly accommodating with plenty of room to dance, and for our videographer to sneak on! Our driver, Lenora, was SO FUN and so sweet!!! She made the... Read More experience better than I ever thought it could have been! The other staff I communicated with were very friendly and made the process easy!!
---
Wonderful!
Reviewed on

8/13/2014
Stephanie B
Our driver and the limo company were both wonderful! The limo bus was clean and comfortable! The driver was very nice and prompt! very happy with the service! thank you!
---
Exceptional!
Reviewed on

7/22/2014
Erika C
A-1 Mr. Limo is exactly what you're looking for! So professional, on time and very friendly. The limo bus was beautiful and the driver Dave was amazing! He really went above and beyond with his service. It was a hot day when i got married and every time I turned around Dave was... Read More there with bottles of water for me and my husband while we were taking pictures. Service was nothing less than exceptional! I will definitely use them again! Great Job!
---
Limo service was great
Reviewed on

7/17/2014
Giovanna S
Overall, a very good limo experience. Our driver, Nate, was awesome. However, the office staff can be a little unorganized. We had a good experience and would recommend them.
---
Great choice for our wedding
Reviewed on

6/15/2014
Kristen S
A-1 was a great experience from my first call through to the day of the wedding. We decided we wanted a limo pretty late in the game, and were so happy that A-1 could accommodate us on such short notice with such great vehicles. Leila and Lorie talked me through options for... Read More our 10 person party, and we decided to go for the Chrysler (note: we had 5 smaller ladies + 1 big dress and 5 athletic larger guys and the size was perfect). The rate was very competitive, the car very new and clean, and I loved that the price included gratuity already as it was one less thing to worry about day of. Elvin (our driver) was so friendly and helped our day go on without a hitch. We didn't have an exact address for our pictures since we went through the Metroparks, and Elvin worked with our photographer to minimize the logistics for us - and everything worked out great! Plenty of ice, water, and glasses in the limo, and our bridal party had a blast. I would definitely recommend them to any of my friends and family, and if we lived in the area would use them for any future limo needs.
---
Send Message