Home

A-1 Mr. Limo
About this Vendor
A-1 Mr. Limo
Whether it is your wedding, prom, Mom and Dad's 50th anniversary or any other special event, A-1 Mr. Limo understands that you are not just looking for transportation. Let our staff of professionals help you select the perfect, meticulously prepared limousine or luxury limo coach for the big event.
Details
Limousine + Sedan, Trolley, Transportation
Contact Info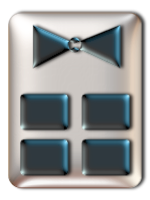 Reviewed on

8/21/2016
Stephanie R
A1 Mr. Limo was perfect for our summer wedding! We rented the Destiny and had Andre for the day. The bus was in perfect condition, well air-conditioned and it was incredibly clean! Andrej was so fun and helpful! He was an excellent driver and always on time. He had champagne... Read More poured and ready for us as soon as we got on the bus, and he even brought us cold water while we were taking pictures. We would highly recommend A1 Mr. Limo!
---
Reviewed on

8/01/2016
Julie K
Absolutely recommend! We've used A-1 Mr. Limo in the past, and will continue to use them in the future. Had an awesome driver, Dave, who arrived early, made sure we got to where we needed to be on time, kept my new husband and I well hydrated throughout the day, helped as we... Read More were taking pictures by bringing us water, carrying flowers, etc. He went well above and beyond. The limo itself was spotless and big enough for everyone to fit comfortably, including bags and coolers. Wonderful service, and we will continue to use them in the future!
---
Great!
Reviewed on

1/05/2016
Marilou S
A1 Mr. Limo was great! They had the best prices for the size and type of limo that we were looking for. A1 Mr. Limo was really easy to work with and they were always courteous. Our driver was great, he was on time, never rushed us, and got our champagne on ice for us when he... Read More arrived. He helped us in and out of the limo and was very professional. The limo itself looked great, it was spotless on the outside and inside. There was plenty of room inside, glassware was included, and we had access to the radio, lights, and temperature. It was a fun ride and the whole experience was great! Would definitely recommend A1 Mr. Limo!
---
Reviewed on

7/09/2017
Cara P
The staff at A-1 Mr. Limo was incredibly helpful throughout the process of booking our transportation for our wedding. The limo bus that we reserved, the Baron, was awesome. Our driver , Al, was great too, calling the night or two before to introduce himself and to finalize... Read More details. We would highly recommend booking them!
---
Reviewed on

6/22/2017
Malorie N
We used A-1 Mr. Limo for our wedding day after our original limo bus company cancelled thirty days before and left us in a tough spot. Honestly, I am so glad it worked out the way it did and that we had the pleasure of working with A-1! They were so much better than we could... Read More have hoped for! Cathy (in the office) was great and extremely easy to work with. We explained our issue, thinking it would be impossible to find a replacement bus thirty days before a holiday weekend. To our surprise, they had one vehicle left... It hadn't been booked yet because it was just added to the fleet. Cathy made the booking process quick and painless and provided us with a detailed itinerary ahead of time to make sure everyone was on the same page. A-1 even provided their "Just Married" sign for the bus. One less detail for us to think about! She really got us out of our jam quickly, and we are so appreciative of that! Our limo bus was the "Ultra" and it was perfect! It looked like it had just come out of the showroom. The bluetooth sound system worked well, the A/C was cold, and the party lights were sweet! There was plenty of space for the entire bridal party, our bags and coolers, AND even our two photographers and their equipment. Our driver was Ray, and I can't say enough about him! He arrived early and loaded up our bags and coolers before I even had time to think about it. He was flexible, professional, and willing to help out with whatever we needed. He helped me get on and off the bus at every stop and would help with my dress and train! He cleaned up at each of our photo stops and even carried extra equipment around for our photographers. At the end of the day, he got us back on time and helped us unload everything so that we could get inside to the reception quickly. We could not be happier with the team at A-1 Mr. Limo!
---
Reviewed on

6/19/2017
Bridie C
My wife and I got married on 4/22/2017 and we couldn't have been happier with our decision to use A-1 Mr. Limo. The quality of their fleet of vehicles is top-notch and the staff is extremely accommodating to your needs, budget, etc. We used 2 different party buses (1 for bridal... Read More party and the other for our guests) and both drivers were exceptional in their overall service. I have recommended A-1 Mr. Limo to my relatives that are getting married this year and will continue to do so in the future. Finally, my sister used a different vendor 2 years ago and had a terrible experience. She said to me that don't skimp around when it comes to transportation and to use A-1 Mr. Limo due to the recommendations that she received from her friends. Thus, when I got engaged--one of the 1st calls that I made was to A-1 Mr. Limo.
---
Reviewed on

6/13/2017
Kate H
ASK FOR DAVE. He is the sweetest man/driver ever. He handled all our bags on the bus, brought my husband and I water when we exited the church after our ceremony, was incredibly gracious and kind to us and our entire wedding party. We absolutely adore this man. A-1 Limo is a... Read More wonderful and reliable company to work with.
---
Reviewed on

3/10/2017
Melanie D
Mr. A 1 Limo was great to work with. Very easy and helpful. Mark was the driver for my bridal party bus and he was fantastic!!!
---
Reviewed on

1/08/2017
Erica S
BEST! A-1 Mr. Limo was perfect for our wedding - our limo was huge, clean, looked new, stocked with ice and an amazing stereo system, and we had the sweetest driver who was knowledgeable, prompt, and hilarious! The limo had zero issues, arrived early, communication was always... Read More clear, prompt, and exactly what you would want. The perfect limo for any occasion!
---
Reviewed on

12/02/2016
Katie M
A-1 was great to work with and made the wedding day go so smoothly. They were responsive to my requests for changes and every person I spoke with was friendly and helpful!
---
Reviewed on

11/13/2016
Olivia J
Our Limo was just what was pictured on the website! It was perfect! The tip was already paid on our bill and our driver was amazing! He was very nice and easy going. He was on time and knew where to go. I would absolutely recommend and use this company again!! Thank you A-1... Read More Limo!
---
Reviewed on

10/31/2016
Megan M
We had the Gatsby party bus for our wedding day and are so happy with the quality of service. Tom was our chauffeur and he was amazing. He was so polite, helpful, and genuinely nice. Our bus was beautiful and showed up on time. I would recommend this company to anyone.
---
Reviewed on

10/23/2016
Sharon W
Excellent service. Our limo was on time and patiently waited when we were running behind schedule. We would highly recommend A-1 Mr. Limo!
---
Reviewed on

10/10/2016
Lauren C
Our limo driver himself was absolutely fantastic - my main complaint is actually the management company itself. About a week before the wedding, the company called to inform us that our car had been double booked and that they could offer us a van as a replacement. Absolutely... Read More ridiculous.
---
Reviewed on

9/23/2016
Darci D
John, our limo driver was awesome! He was very prepared and attentive to our needs. I would highly recommend A-1 Limo service for any event, big or small.
---
Reviewed on

9/18/2016
Laura K
The planning process was straight forward, smooth and went quickly. I was trying to decide between them and another service so we went to actually see the limos. By far, they were the best, clean, new, and didn't feel dingy. We were able to find the best for our size party at a... Read More reasonable price. The best part was out driver!! He actually made the day much easy and was helpful with things I wouldn't expect. Even our photographer mentioned that she would probably request him for other weddings! You can't go wrong with this service!
---
Reviewed on

8/09/2016
Chelsey S
I was so impressed with this company! They were friendly, on time, extremely helpful and everything was very clean! I would definitely recommend!
---
Wonderful
Reviewed on

11/12/2015
Sarah D
Our limo was clean and spacious. Can't say enough kind things about our driver Greg. He was flexible, made himself available, and went above and beyond to help us.
---
PERFECT
Reviewed on

11/08/2015
Marcy H
Highly Recommend. It rained on my wedding day. Our driver came prepared with multiple umbrella's and staying out in the rain while me and my maids walked outside. Such amazing service and company!
---
Fantastic Time
Reviewed on

10/14/2015
Alex W
A-1 Mr. Limo did such a great job accommodating our transportation needs for both our rehearsal dinner and wedding day. We used the Destiny limo bus both days and our driver was Al. He always arrived earlier than his set time and once we boarded we didn't have to worry about a... Read More thing. Everything went off without a problem and they stuck perfectly to the timeline and all the locations. The bus was so clean and in perfect condition!
---
Great Service
Reviewed on

10/12/2015
Lisa K
Jack was wonderful! He helped me in and out of the vehicle, was able to navigate easily to photography spots, and was patient while we stopped several places to take pictures. The car was stocked with refereshments as requested (we brought our own beverages and snacks, but ice... Read More was there). I would highly recommend the service of A-1 Mr. Limo for transportation for your special event!
---
Trolley Service
Reviewed on

10/01/2015
Molly F
We used A1 Mr. Limo to shuttle guests from the hotel to our venue and then briefly to take us around for pictures afterward. The trolley was in great condition and had AC, which our guests appreciated. The driver was very nice and helpful the whole night. Great experience!
---
Definitely the way to go!
Reviewed on

9/29/2015
Chelsea B
I have used A-1 Mr. Limo multiple times and loved the experience each time. That was no different on my wedding day. The driver was attentive and polite. The limo bus was in pristine condition. I would definitely recommend!
---
Sweet ride
Reviewed on

8/27/2015
Amanda H
We used A1 Mr. Limo for our wedding party limo services. Our driver was on time to pick up the bridal party at the hotel. In fact he was early. After the ceremony he drove us around to many various locations within the Cleveland area so that we could take some pictures. Some... Read More of the locations were extremely tight (space wise) and crowded with people but our driver did not complain one bit. My only issue was that they do not offer satellite radio. That might be something for them to look into. The pricing was on point (as we booked during a special price time). I highly recommend A1 Mr. Limo for any transportation services you may need.
---
Made our day seamless
Reviewed on

8/18/2015
Courtney G
Everyone at A-1 Limo is very friendly and professional. Knowing that we and our wedding party were going to be comfortable driving all around Cleveland for our wedding pictures gave me great peace of mind.
---