Home

Abernethy Center
About this Vendor
You've waited your whole life for this!
At Abernethy Center, we have mastered the art of the event, along with all the service and details that go into making that event a success. The reason we are here, the passion that keeps us going, is this -- we are caretakers of the most important day in a couples lives.
Amenities + Details
Amenities
Handicap Accessible

Liability Insurance

Indoor

Outdoor - Covered

Reception Area
For more details about amenities, please message the Venue.
Ballroom, Garden, Park, Church, Religious Setting, Tented
Bar + Drinks, Food + Catering, Planning, Service Staff
Contact Info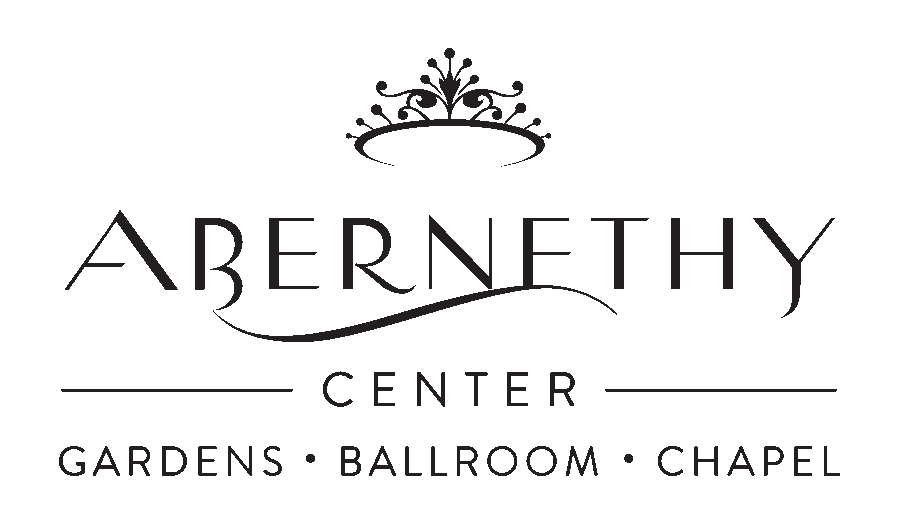 606 15th St, Oregon City, OR
Fairytale come true!
Reviewed on

10/30/2014
Dakota M
After our first venue suddenly fell through on us, we frantically searched for a second-best option with less than 2 months to spare! Probably the most stressful time of my life. Somehow, and I still don't know how it wasn't booked, the Abernethy center had a spot available for us. As soon as I toured Abigail gardens, I was instantly grateful that our first venue fell through because Abernethy jumped from what we thought would be our second-best choice to the venue of our dreams. Not exaggerating. The bare bones of the venue are enough in itself to make for a magical wedding, but when coupled with your personal style & decoration, it comes alive. Nearly all of my guests came to us at some point and said it was the most beautiful wedding they'd ever been to! I feel that a lot of that credit goes to the unfailing help & support of the Abernethy crew. During the process of planning, Elizabeth helped me through every concern and question I had. Even up until the night before the wedding day! When the day came, I was able to relax and enjoy every moment, knowing that everything was in good hands. And I think, that, is the most priceless thing for a bride. To be able to enjoy your special day, knowing that the people you hired, are professionally and immaculately taking care of every detail you spent hours on hours planning for! The reception was seamless. Thank you Abernethy center for making my wedding dreams a reality!
---
Nicole and Chris's Wedding
Reviewed on

6/02/2015
Nicole L
The veiled garden at the Abernethy Center was the perfect setting for what turned out to be the perfect wedding! All the staff there was great, very helpful and attentive. The reception went off perfectly in the ballroom. We sort of customized our dinner, we had a fajita buffet and it was amazing. The food tasted great! The staff made sure the party flowed. Drinks were great too. We did margaritas as our signature drink. All of our guest have told us it was the best wedding they have been too. Was a great day and would love to do it again!!
---
Wedding Venue
Reviewed on

2/08/2015
I got married 6 months ago at the Abernethy Center in Abigail's Garden. My Event Specialist was Laura and she was absolutely the best to work with through the whole wedding planning process and it definitely was the best day of my life! Laura is the most nicest person and definitely reassures you that your wedding day will be great and I would definitely recommend her to anyone that is getting married at the Abernethy Center. On my wedding day my wedding officiant was 45 minutes late and my day of coordinator Amy, made me feel at ease and not to worry that everything would be ok. Amy had the caterers serve my guests appetizers and wine before the ceremony while we waited on the wedding officiant and after the wedding my guests told me how well that all worked out and I was so happy everyone was pleased and I can't thank the Abernethy Center enough for making those changes to make my guests happy while we waited on the wedding officiant. Overall having my wedding at the Abernethy Center was a great decision and I would definitely recommend this venue to anyone!!!
---
My wedding was perfect!
Reviewed on

1/19/2015
Sarah A
I have nothing negative to say about the Abernethy Center. Not going to lie, it's not cheap, but it was worth every penny. I really appreciated the military discount. I started working with Laura from the day we booked the venue to the week of the wedding (over a year time frame) and she was the absolute best. I probably asked her literally a thousand questions and e-mailed her a bunch but she was always patient with me and always got back to me. At the rehearsal and the day of the wedding, we worked with Amy who was also super Awesome :] Her and my coordinator worked very well together. The chapel and the ballroom were extremely beautiful and elegant. The staff, every single person, the coat check, servers, etc, were all polite, professional, just excellent all around. The food was AMAZING. It's like the kind of food you get at 5 star restaurants. I got the "silver birch" table runners that looked amazing with my winter theme. The lighting was perfect. It was nice that they had a projector and screen built into the ceiling, one less thing to worry about. They made sure everything flowed smoothly and went according to the timeline. I don't know what else to say, everything was just perfect.
---
So happy with the Abernethy!
Reviewed on

11/01/2014
Laura was amazing! She was so helpful with planning our wedding and always quick to respond to my numerous emails. The day of, all the staff were extremely helpful and I didn't need to worry about a thing. Beautiful venue and great food, too!
---
Abigail's Garden at Abernethy Center
Reviewed on

10/30/2014
Margo D
I knew I wanted to have my ceremony and reception here since I first experienced it for my friend's wedding. It is absolutely beautiful, especially at night! Everything was handled so smoothly from beginning to end. I was totally confident that the day would be perfect - and it was! My favorite moment was sitting on the porch of the bridal suite with my dad, waiting to walk down the aisle. The sun was setting, and my cousin was singing, and the wedding party was preparing to walk. It was truly perfect, a moment I will never forget. I had nothing to worry about during that moment, because Abernethy Center took care of everything!
---
Two thumbs up!
Reviewed on

10/29/2014
My wedding was 9/13/14 and it was definitely a day to remember. Abernathy center offered an awesome planner to help us through this process that neither myself or my husband have ever been through before. The food was phenomenal, the venue looked amazing, and the dessert and mid night snacks were wonderful. Loved that the location was very local and close enough for everyone to easily get to and from. Thanks for an awesome wedding to remember!
---
Beautiful Venue and Great Service
Reviewed on

10/29/2014
As someone who does Public Relations for internationally televised red carpet events, I knew that I would not be the easiest of clients for any wedding vendor, as my expectations in regards to service and quality are very high. From the moment I connected with Laura online, I knew that we had come to the right place. I had a very specific idea of what I wanted the feel and look of our wedding to be, and Laura understood and worked hard to make sure that this image become a reality. We wanted to do both the ceremony and reception outdoors, and enjoy all the natural beauty that this venue offered. Though intimate in nature, we wanted it to be a classy event that we and all our guests would enjoy. Abernethy's team not only achieved the look that we wanted, but also provided excellent service, with great attention to detail and all served with a smile. Our goal was to enjoy every minute of "our" day, and thanks to the team at Abernethy, we achieved this. We had a wonderful wedding. Thank you Abernethy!
---
Beautiful Location with Excellent Service
Reviewed on

10/29/2014
Hannah L
Abernethy Center was a wonderful place to have my wedding. They helped every step of the way - from first viewing to the end of the reception. I had the ceremony in the chapel and reception in the Veiled Garden. Lauren was my event specialist and she, along with the rest of the staff, was always friendly, professional, and a general pleasure to work with. They had excellent follow-up, were efficient, and thought of details I wouldn't have on my own. (Such as offering suggestions on how to better serve the salad or cake on my wedding day, when temperatures were in the 90's.) They were also accommodating and patient with me when making decisions, as my fiancé was in another city. On our actual wedding day, the staff took care of everything, while not being at all intrusive, so my groom, family, and I could all enjoy the day. Over three months later, I'm still glad I chose this venue!
---
Abernethy Center - Perfection, Professionalism, and Picture-Perfect
Reviewed on

10/21/2014
Larissa L
We had our wedding at Abernethy Center, and I could not be more pleased. The site is gorgeous and they have everything you could want for a spectacular day. Want a gorgeous garden? They've got two. A quaint Chapel? Check. An elegant ballroom? Got it. An amazing venue that people are still talking about? Abernethy Center is the place! We wanted an elegant and sophisticated wedding, and the various settings with the ceremony in the Chapel, cocktail hour in the Veiled Garden, and dinner and dancing in the Ballroom gave us exactly what we wanted. Here are our top 10 favorite things: 10. The Chapel -- from the front with the picture-perfect steps and steeple to the backdrop of the gorgeous trees behind the windows of the Chapel -- it is a dream location. 9. The Chapel bell ringing at the end of the ceremony. 8. The lush garden setting which gave a gorgeous variety of settings for our photographs and then a perfect setting for our cocktail party. 7. The elegant ballroom with marble entry, expandability, and great dance floor. 6. The food. 5. The food. 4. The food. I'm not just using up numbers here; it's really that good. All of our guests are still raving about it. It was "the quality you'd expect at a top-notch restaurant, not a wedding venue" was what we've heard said many times. 3. The extraordinary level of service. I've organized a lot of events (no weddings though :) ) and have never experienced the level of service that the Abernethy Center staff provided. They were top-notch in all aspects throughout the planning process and the wedding. 2. The staff. Every member of the staff was fantastic. Laura, our Event Specialist worked with us throughout the months leading up to the wedding and was a true partner throughout the planning process. We had several unusual elements (ice cream cart, cheese "cake"), and the Abernethy was great at working with all the new vendors. Laura was truly amazing in her efficiency, handling of details, follow-through, and professionalism. Melinda, our Ceremony Specialist, was completely professional in every minute and in every interaction with every person during the rehearsal and the day of the wedding. Her demeanor was always calm and supportive while she was making magic happen with her walkie-talkie. She had the right energy for the day, keeping everyone on task and things moving along, but then giving the reverence needed right before my father and I walked down the aisle. She was fantastic. Chloe, the Event Manager who handled the reception and the rest of the impeccable staff, was equally professional, warm, and competent. Even when we were struggling to get through the clean-up (our own fault), she was courteous and welcoming. I don't remember one misstep that day. I'm sure there were some, but I didn't know about it and no one else noticed. 1. Our wedding. No one had a better time that day than me, the bride. I don't know how many people can say that, or that they truly enjoyed every aspect of planning and working with their vendors, or that they can't find anything that they would want to change on the wedding day. I count myself very lucky to be able to say all those things, and it's because of Abernethy Center.
---
Amazing!
Reviewed on

10/10/2014
Lynda M
Abernethy and the staff were beyond amazing. From the pre planning with Laura to the day of coordination with Amy everything was flawless. Laura made the planning portion so fun and easy to follow. She was always prompt with her responses and quick to answer any questions we had. Amy was on point with the day of coordination and made everything flow so smoothly with absolutely no hiccups! Our guests raved about the food, service, and overall ambiance in Abigail's garden. I highly recommend any future couples to Abernethy Center!
---
Amazing venue!
Reviewed on

10/07/2014
Alyssa B
Oh my gosh, I couldn't have picked a better place to have my wedding. The site (we got married in Abigail's Garden) and the food were amazing and I'm proud to say that everyone had a great time. Abigail's Garden is just breathtaking, and there is tons of space. They also offered a large selection of foods to choose from, and we were not disappointed in what we chose! I am also super grateful for Amy, our day-of event specialist. She was awesome, super helpful, and on-point with anything and everything. The only downside I kept encountering was that the person who helped us with the whole process leading up to the wedding wasn't super friendly or personable. Granted, she answered questions in a timely matter and seemed friendly over email, but whenever my (now) husband and I met with her, she always acted like she didn't want to be there and was a little short at times. Overall, I highly recommend getting married here if you're looking for a beautiful, elegant, and fun atmosphere with amazing food!
---
Perfect Venue
Reviewed on

9/18/2014
Andrea S
We had our ceremony in the veiled garden and it was absolutely stunning! Our guests were raving about how beautiful and perfect the setting was. Our pictures turned out wonderfully as well. Highly recommend.
---
Dream come true!
Reviewed on

8/25/2014
Valerie H
My husband and I dreamed of getting married in Abernethy's Veiled Garden (the smaller, more intimate garden that many people don't know about) for a long time! We were so happy that we were able to make that dream come true! The garden itself was perfect! We had about 100 guests attend. The garden is shaded by large beautiful trees, which was so nice in the 90 degree weather we had! The plants were well kept and everything looked beautiful! We were so thankful as well that the Abernethy staff provided ice water to our guests as it was a hot day. They appreciated this as well! My bridesmaids and I enjoyed the golf cart rides to and from the veiled garden as it's across the street from the ballroom. Our pictures turned out gorgeous in all the areas around the garden (the bridge, gazebo, bench, water feature). There are so many possibilities! Everything is so romantic there! The audio equipment (microphone amplification) was also flawless (thank goodness!) and we were able to just use our ipod for the ceremony music. The ballroom was also perfect! Everything was presented very nicely and the staff was kind and efficient. We really enjoyed dancing the afternoon away on the dance floor with our friends! I would definitely recommend hiring a DJ for this venue! We loved the little porch! It offered a quieter place for guests to chat and you really don't have to do much decorating. The ballroom was wonderful because it was air conditioned and allowed my guests to be comfortable! The only complaint we have is about the overall cost. The venue itself is not expensive, but food and any extra items (champagne toast, extra tables, easels) not only cost extra, but you also get a added service charge on top of that (for set up). Though it seemed silly (and a little spendy) to us, convenience was a priority and of course we paid for that! Other than that we truly enjoyed our time at Abernethy and will always have very fond memories of our wedding there!
---
Incredible!
Reviewed on

8/06/2014
Kate A
I had my wedding at the Abernethy Center in Abigail's Garden this June, and could not have been happier! The venue was GORGEOUS, and I knew right away it was perfect. Everything from the bride's and groom's suites, to the ceremony site, to the reception tent was beautiful and well thought out. The food was incredible, and they even send some home with us to enjoy later. The best part of our whole experience though, was working with the staff at the Abernethy Center. Laura and the whole team were so helpful, professional, friendly and easy to work with that I couldn't imagine getting married without them. I could not be happier with our experience at the Abernethy Center and would highly recommend them to anyone!
---
Five Star Venue
Reviewed on

7/30/2014
Mary B
From the day we first met with the AC team until the moment we left Abigail's Garden at 11:00 pm the evening of our wedding, they have been nothing but exceptional in the quality of the services they provided for our daughter's wedding. Abigail's Garden is a magical place that is perfect for a garden wedding. The grounds are not only impeccable, but you and your guests feel that you are miles away from the hectic city. Our plated dinner was delicious and we were so grateful that they were willing to adapt to our menu requests. All of our guests commented on how much they enjoyed the appetizers, dinner and wine services. The wait staff were friendly, efficient and accommodating. Our courses all arrived in a timely manner and at the correct temperatures. Our wedding coordinator, Laura was always there to answer questions and to guide us with our decisions for this important day. All calls or emails were answered promptly and and with such a helpful attitude. Our day of coordinator was also excellent. There was great communication between both coordinators, so all of our wishes were seen too. The bridal dressing room was gorgeous. The temperature in the room was perfectly set to a cool setting. One of our bridesmaids couldn't find an earring back and the AC staff searched until they found one for her. This is what you call excellent and caring service! The grooms room was comfortable and had all the preselected beverages that we had requested. Both room's had a tray of appetizers to enjoy prior to the service. I would highly recommend any of the venues at the AC for your upcoming wedding. I can't imagine a more perfect place!
---
Abernethy - Beautiful Setting for a Wedding!!
Reviewed on

10/02/2013
Celia E
We were just married at the Abernethy Center a couple of weeks ago - they are great! All staff was very helpful, including and especially our event representative, Laura. She was always very responsive to questions and e-mails, met with us in person when needed, and worked with us closely on our details, budget and any other issues/priorities! As an added plus, Abernethy really came through for us when it looked like the weather was not going to cooperate for an outdoor ceremony. It was such a relief to not only have a "plan b" but for that option to be another beautiful setting! We ended up taking pictures outside, but having the lovely chapel for our ceremony - it was beautiful! I would definitely recommend Abernethy to anyone looking for a wedding venue! P.S. The catering was delicious - we got a lot of feedback from our guests on how great the food was!
---
Great Venue
Reviewed on

9/18/2013
Alison D
I loved the Abernethy Center. I loved my wedding. I loved that ceremony and reception were in the same place. I could not have asked for better people to work with, everyone was open and kind and always willing to help me out. I would have my wedding here again in a heartbeat.
---
Best Wedding Venue!!
Reviewed on

8/27/2013
Kristen T
The Abernethy Center is AMAZING! I found them online and fell in LOVE with the Veiled Garden! After seeing it in person, I knew this was to be the setting of the exchanging of our vows and the start of our new life together. From beginning to end, their staff was incredible! Gently guiding me through all of the decision making-never pushing any services on me. We added a LOT of our own touches and had several vendors working throughout the evening and everything came together PERFECTLY! I love that they offer so many options to customize your special day! From the beautiful chiavari chairs and sashes, to the ivory shantung linens, the edible hibiscus flowers in our toasting flutes to the chocolate fountain-the list continues! AND THE FOOD!!! Everyone is still RAVING about the food! It was truly delectable! Having our wedding and reception at Abernethy was a dream come true! I highly recommend The Abernethy Center!
---
AMAZING, BEAUTIFUL PERFECT PLACE FOR A WEDDING! PICK ABERNETHY
Reviewed on

8/08/2013
brittany b
My husband and myself live in San Diego, so finding and booking this place was a blessing. As we walked through each different venue we were in awe and so excited how beautiful, clean and amazing this place is and we booked the same day!!!! We planned our wedding working with laura through email and phone calls through our 3 month engagement from san diego, it was so easy and Laura was so professional, nice, and very helpful to work with! All the staff are very friendly, works with you, and has great prices. We did not get to do a food tasting but was very pleased with the food, it was delicious and our wedding turned out beautiful. We had 80 people there and tried the buffet with the chicken and everyone loved the food! wonderful pick. We picked Abigail's gardens because we loved the outdoor venue, the plants and trees were gorgeous so not many decorations were needed, and we liked that it was an easy transition from the ceremony to the reception, unlike the veiled gardens and chapel( they are amazingly gorgeous) but we did not like that the reception room. It is located across the street from the venue and a bit confusing to find and was too dark and claustrophobic for me. The room is actually big and the outdoor patio with bistro lights is gorgeous, it wasn't my type so make sure TO WALK THROUGH the place in person. This company was wonderful, the venue gorgeous. I defiantly wouldn't get married anywhere else it was the perfect place! The only thing I did not like was that the person you work with and plan the whole wedding with and get to know IS NOT your wedding day coordinator. Bailey did a good job, BUT we met her 2 days before our wedding, it was not as personal and she did not know anything about us so it was upsetting to be transferred over to a stranger who was not as involved in our wedding. Laura was very kind and gave us a sweet parting card i thought was sweet and very nice of her to do. Overall AMAZING and wonderful and you should DEFIANTLY BOOK THIS VENUE!!! : ) - Brittany F
---
Beautiful Setting & Knowledgeable Staff
Reviewed on

6/23/2013
Colette C
Abernethy Center is not only a beautiful event facility but their staff is extremely knowledgeable and will make sure you have an incredible event. The bartenders and servers were very pleasant and the event managers made sure we even had a backup plan in case of rain, thank goodness.
---
Beautiful venue, great staff!
Reviewed on

4/11/2013
Katie W
I had to re-plan my entire wedding due to a deployment and it was rescheduled to less than 2 months away. I was on a really tight timeline and Abernethy center was one of the first places I went. I met with Alyssa and toured the beautiful facility and ended up going with them. I had my wedding in the Chapel and reception in the Ballroom. The whole day was so easy because Abernethy takes care of so many aspects of the day. The venues are all very beautiful, and provide a great backdrop for photos. We were the only wedding there that day and were able to take pictures everywhere on the Abernethy property. The landscaping is amazing. Even the rooms for the bridal party to get ready in are very nice, and they provide snacks and drinks prior to the ceremony, which is very nice. The ceremony specialist was very helpful during the rehearsal and on the day of the wedding, helping to make sure everyone was where they were supposed to be. The food was absolutely delicious. We had several guest comment that it was the best wedding food they had ever had before. It is so awesome that they plate up food for the bride and groom and bring it out immediately so that they have time to eat and still have time to be attentive to their guests. The staff at the reception did a really great job of making sure everyone's drinks were full and dirty plates were cleared immediately. We couldn't have asked for a better day, and Abernethy did such a wonderful job of helping that happen. We even used some of their preferred vendors, which also made our day easier, and there was less worry because we knew they came highly recommended. I would highly recomend the Abernethy Center to anyone planning a wedding. The all-inclusiveness just really makes the whole process so much more stress free, it's great!
---
The Chapel is Amazing!
Reviewed on

11/09/2012
Mandy P
I was married in the Chapel, which was so cute and charming! For the most part the staff was amazing! My dream came true getting married in the cute little chapel!
---
Beautiful Chapel!
Reviewed on

10/27/2012
Allise M
I recently attended a wedding at the Abernathy center and they have the most adorable chapel to get married in! The reception space is also to die for :)
---
Abernathy center
Reviewed on

9/30/2012
Snezhana P
Great and beautiful place.:)
---
Send Message