Home

Abigail Kirsch at Tappan Hill Mansion
About this Vendor
Abigail Kirsch at Tappan Hill Mansion
On the former estate of Mark Twain, Tappan Hill Mansion overlooks rolling hills, the Hudson River, and the distant Palisades. Combining a private mansion with the charm of a country setting, it is a tranquil oasis just 45 minutes from midtown Manhattan.
Amenities + Details
Amenities
Handicap Accessible

Liability Insurance

Indoor

Reception Area
For more details about amenities, please message the Venue.
Cakes + Desserts, Food + Catering, Planning
Contact Info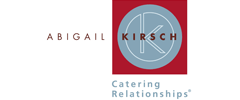 81 Highland Avenue, Tarrytown, NY
Top quality everything - cannot ask for more!
Reviewed on

8/29/2010
Yunting L
After months of searching for our wedding venue we decided to pick Abigail Kirsch at Tappan Hill. We wanted to have a worry-free wedding day and the level of service from Abigail Kirsch gave us very high confidence, not to mention that Tappan Hill Mansion is such a beautiful place with a classy style that we are sure our guests would appreciate. We are so happy that we made this choice as everything on our wedding day went absolutely perfect! Our event manager Kathy was incredible. The weather was very unpredictable that day with forecast of thunderstorm right at the time of our ceremony. I was so surprised to find out that the staff actually set up both indoor and outdoor space and Kathy absolutely waited until the last moment to make a call on where to direct our guests. During all this time we were busy with our photographer to have family photos taken and Kathy was so calm and made us not worry about anything. I am very impressed with her as she is definitely on top of everything and extremely pleasant to work with. The food and service are both top-notch and we received so much compliments from our guests and they all raved about the food - from the cocktail to dinner everything matches their 5-star reputation. We cannot be more pleased, and at the end we had a stress-free day and could totally enjoy it. I will not hesitate to recommend Abigail Kirsch to anyone and Kathy is absolutely the best!
---
Amazing
Reviewed on

1/26/2011
Fabiola V
Our wedding was amazing. It was stress free thanks to our wedding coordinator, Kathy. The entire staff was wonderful. The food was delicious, the space was breathtaking! We have gotten so many compliment from our guest from everything from the food, to how helpful the staff was and the beauty of Tappan Hill. We are so happy with everything the entire staff made our special day memorable.
---
Amazing
Reviewed on

11/30/2010
Kristin Q
Food was above & beyond what you could ever expect at a wedding. Service was good, staff was very nice to work with.
---
Wonderful and Memorable
Reviewed on

4/18/2015
Michele P
We had our reception at Tappan Hill, we loved the views and the beautiful detail in the mansion and most of all had heard wonderful things about the Food! Paul was our Event Manager and so wonderful to work with. Once we were within 2 months of our wedding we met with Paul to go over details and menu, etc. It was so comforting how organized and on top of things he was. He made sure we were happy with everything and followed up with us here and there to make sure there was nothing else we needed. On our wedding day he made sure we were able to get to our cocktail hour and had everything we needed. During the reception he was always accessible in case we needed everything. Such wonderful service! I can't even begin to talk about the food, but the fact that we have family members calling a month later to tell us how good the food was, should tell it all. My only recommendation would be to make sure someone gets you a plate of food from the cocktail hour so you don't miss out on all of the amazing food you picked. Tappan Hill was everything we wanted and more. Thank you Paul and Tappan Hill staff for such a wonderfully memorable night!
---
Tappan Hill
Reviewed on

6/07/2014
Pretima P
Tappan Hill was the perfect setting and venue for our May, 2014 wedding! The service, staff, food and ambiance gained us so many compliments!
---
Absolutely Incredible- The Perfect Wedding!
Reviewed on

10/04/2013
Christina M
I don't know what else to say but WOW! We could not be happier with our choice of wedding venue! We did not have our ceremony at Tappan Hill, only reception, but our experience was perfect. People are still talking about how amazing our wedding was (top 3 even) and how the food and atmosphere were just incredible. We chose Tappan Hill particularly for the food (AMAZING! "Best food I've ever had at a wedding.") and we ended up getting so much more. The whole team at Tappan Hill are so friendly and are willing to take care of your every need. We had an "incident" during the reception and our Maitre d' took care of the whole thing without us knowing (I didn't find out until the next day). We highly recommend using the Tappan Hill Mansion for your wedding!!
---
Perfection, Above and Beyond
Reviewed on

10/03/2013
Jeff S
They will handle it, they will make it incredible, they will take the stress away. And they will never tell you something is impossible. Ever. Tappan Hill is expensive but it's worth every penny. Since our wedding multiple people have told us how incredible the food was ("most delicious wedding food ever!" is a common refrain) and the setting, service, and preparation were impeccable. Part of choosing Tappan was for the outdoor, river & valley setting, but we got a rainy day. The setup in the main ball room was so beautifully done that guests didn't even know it wasn't the plan and were still blown away. One piece of advice I would give though is to make sure your photographer is prepared with indoor photo plans in case of rain. Our formal pics were taken in the cocktail space and many didn't come out well. I'm sure we could have found a better spot in Tappan (the entry foyer, ball room, etc) if we'd thought to point it out. Most importantly - and if you're getting married and NOT focusing on this, you need to - Tappan's attention to detail and quality of day-of coordination is shockingly, stunningly, staggeringly high. Ed, Ed, Ed is the MAN. The first time we met with Ed Steinberg, months before the big day, we knew we were in good hands. He will have every minute, every detail consdiered, details that even crazed couples won't have thought of, and he'll have them well in hand minute by minute at Go-time. He was prepared for every eventuality, he took everything off our plate, he Make It Happen. He genuinely wants you to have a wonderful day and it shows. It's truly impressive. As for him by name. Tappan will work with you. Not once in our entire planning period or wedding weekend did we ask for something and have them say "that's impossible." Not once. They worked with us. They did new things at our request. They made it fly. This, to us, was invaluable. We had a terrible experience with the hotel we used for our guests (the biggest negative for Tappan is that hotel options in the area are limited), a place that never said "Yes" to anything, it heaped stress on us for months. Ed and Tappan Hill made our lives easy and our wedding incredible.
---
Ideal Wedding
Reviewed on

5/31/2013
Stephanie L
My husband and I got married at Tappan Hill in May, and it was really our dream wedding. The ceremony space for the Pavillion Room is absolutely beautiful, and at our 6:30 pm ceremony with the sun going down it was truly breathtaking. The space for the cocktail hour is lovely and spacious, as opposed to many other venues that herd you onto a small patio. The Pavillion Room itself is very elegant and looks stunning when complete with tablecloths and centerpieces. The food was absolutely perfect, from the cocktail hour to the dinner to the cake. We could not have been more pleased with the quality and quantity of the food- both were just right. We worked with Gabe as our event manager, and he was the best! He worked with us on a number of aspects of the wedding and was always kind and funny. He made sure our event went off without a hitch, taking care of so many little details that we hadn't even thought of. Tappan Hill is really a top class wedding venue- beautiful, great food, great service. You won't regret it!
---
Amazing Food, Service and Locale
Reviewed on

5/22/2013
Sarv T
This venue was pricey but worth it. They made my day truly perfect with their service, attention to detail, beautiful location and -- of course -- their food which my guests couldn't stop raving about. My venue coordinator, Gabe, was also a real pleasure to work with. My mind was at ease knowing he was looking after every detail.
---
5 stars for a reason
Reviewed on

5/14/2013
Jacqueline H
Having a wedding at Abigail Kirsch at Tappan Hill Mansion came at a price but it was well worth it. From the minute we toured the venue we felt welcomed and were assisted by helpful, knowledgable professionals. Our personal event planner was flawless and took care of all the vendor coordination leaving me with nothing to worry about. The food was beyond words. A variety of options prepared by world-class chefs. We were told by multiple guests that it was the best food and the best wedding cake that they had ever had. The views were breath-taking and provided our photographers with a variety of options during the day/night. I cannot say enough about Abigail Kirsch at Tappan Hill Mansion, they really helped to coordinate and put on a wedding to remember.
---
Elegant and Tasty
Reviewed on

2/10/2013
Heather M
Our November 2012 Wedding at Tappan Hill was amazing! Our guests had an incredible time, and raved about the food and the experience. The Cookies and Cream Cake may have been the best thing I have ever eaten...ever...it was soooo good. It is worth mentioning that I have a severe nut allergy, and Tappan Hill made sure that I felt safe eating every dish at the wedding. The grounds themselves were gorgeous, and there were plenty of great places to take pictures. The transition of our indoor ceremony space to our reception space was flawless, and they did succeed at making the same space look different, which was very important to us. I should note that they have an amazing outdoor space as well for the ceremony, and it was our choice to use the indoor location. We had Gabe as our personal consultant. On the day of the wedding, he made sure that everything ran without a hitch, anticipating our every need, and ensuring that all of our expectations were met. Prior to the day of we were not as confident that it would run as smoothly. While Gabe was great in our personal meetings with him, he seemed to miss some of the finer details when talking on the phone or communicating by email, resulting in us sometimes having to repeat our requests. However, with that said, everything turned out exactly as we had hoped.
---
Elegant
Reviewed on

11/27/2012
Doreen M
I loved this venue 20 years ago when friends were married there and I loved it for my wedding. The mansion is beautiful, the staff is so accomodating, professional and nice. The food is amazing (taste and presentation). We had absolutley no complaints.
---
Amazing Reception
Reviewed on

10/23/2012
Maggie N
Tappan Hill Mansion was the most amazing location for our wedding reception. The mansion is absolutely gorgeous, the views of the Hudson are breathtaking, the food is unparalleled and the service is impeccable. Gabe was an absolute dream to work with. He made the entire evening run smoothly and his attention to detail ensured that every aspect of our wedding reception was absolutely PERFECT. Gabe went above and beyond to make sure our guests had an unforgettable evening. Our guests raved about the food, service, and beauty of the location. I could not have dreamed of a more perfect, beautiful location for our wedding. A HUGE thank you to Gabe and the Tappan Hill staff for ensuring our wedding was perfect and unforgettable--not just for us but for all of our guests as well.
---
Great location, service, and most important,
Reviewed on

9/18/2012
Connie Z
great food!!! It's a fantastic venue!
---
Great wedding venue - beautiful views
Reviewed on

8/31/2012
Jennifer S
My wedding was on 8/5/12 and everything went super smoothly Kathy was my event coordinator and she was amazing- I didn't worry about a thing other than the weather (which amazingly held out - had ceremony outside and it rained about 10 minutes after we all were inside for cocktail hour). Food was amazing.
---
Incredible Venue!!
Reviewed on

8/24/2012
Ashley M
My husband and I absolutely loved our wedding at Tappan Hill in Tarrytown NY. The staff were amazing and my guests cannot stop commenting on how wonderful the food and service were. From the moment of our first meeting, everyone was so accommodating, helpful and let you know that the day is only about you and what you want. If you are looking for not only a beautiful venue along the Hudson, but a place with exceptional food and service, this is the place to choose!
---
BEST VENUE EVER
Reviewed on

6/22/2012
Elena G
Tappan Hill was simply incredible in helping us plan and execute my wedding. Kathy, our Event Manager, is simply a wedding genius. She was so helpful, efficient, friendly, and every other positive adjective you could use for someone. Our ceremony, cocktail hour and reception ran smoothly and without a single hiccup thanks to Kathy and her team at Tappan Hill. It goes without saying that the food was out of this world. People were also so impressed by the attentiveness of the staff. If you want a guarantee that you're wedding will be out of this world, then look to Abigail Kirsch at Tappan Hill!!
---
Absolutely perfect!
Reviewed on

6/15/2012
Sharon S
We cannot say enough good things about our experience at Tappan Hill Mansion! From the first day we walked in until the end of our wedding night, we received the best service and loved everyone we met! The venue is beautiful for an outdoor wedding and has a romantic, vintage feel for the reception. The food was outstanding! Kathy, our event manager, was absolutely fantastic! Kathy made everything run so smoothly that we did not have to worry about a single thing but having fun! Between the venue, the food and the excellent service - we couldn't have asked for a more special wedding day!
---
great
Reviewed on

5/07/2012
Crystal M
Had the best time ever
---
Everything was perfect - even during the October 2
Reviewed on

11/24/2011
Caroline C
First and foremost, our event manager Ed deserves all the credit. After the Nor'easter my salon lost power and I couldn't get my hair done as planned. Ed opened up Tappan Hill early so my hairdresser could work there. From that moment on everything was flawless. Our friends and family still comment on how beautiful the setting was and how AMAZING the food was. The Pavilion room is one of few venues with windows in the reception hall, which was important to us. Another perk of Tappan Hill is the vendors eat for no cost. Other venues charge half price but that can add up with a large band, etc. Bottom line, beautiful setting, amazing food, and very attentive staff - you won't be disappointed!
---
My wedding was AWESOME!!!
Reviewed on

10/06/2011
Myla S
Probably everyone thinks their wedding is the best but I still can't help and tell you that despite all my doubts and fears the wedding was great. I had the Hudson room at Tappan (its the smaller room)and my wedding coordinator was Sylvester. Everyone from Sylvester to the waiters were consumate professionals. Everything I asked for they did. They were accomodating to every request and knew what to do for every situation. It is on the expensive side but not compared to Manhattan prices (I checked) and definitely not for what you get for the money. The food was delicious and the guests are still raving about it and the ceremony site was beautiful. Do not hesitate to use this place. You will not be disappointed.
---
Best Venue
Reviewed on

9/22/2011
Karen R
Tappan Hill is a fabulous venue. They take care of all your needs and make sure everything runs smoothly. We got married the eve before the hurricane and Tappan Hill made sure our wedding ran without a hiccup- even when we had to remove several tables a few hours ahead of time when a number of our guests couldn't make it. Ed ( our wedding coordinator)was fabulos. When our Rabbi cancelled on us the day of- Ed found us another Rabbi that day to marry us. The food was great, the service was superb, and I had the time of my life. I highly recommend Tappan Hill. Our only dispointment was that they were not so accomodating when we requested a refund for the guests that couldn't make it. We understand that it was a hurricane but we really hoped that Tappan Hill would have been more accomodating for this very unusual situation.
---
Excellent reception...with a few issues beforehand
Reviewed on

9/05/2011
l j
The food and location was fantastic and, in the end, everything went well. However, we were told initially that we would be the only wedding at the facility, which was an outright lie. They added in a small favor to try to make up for it but we did need to rearrange our entire idea of the day ( i.e. I had to see the groom before the wedding) in order to get pictures on the side with the views.
---
wonderful staff and out of this world food
Reviewed on

7/06/2011
Andrea L
There were a couple of reasons why we chose this venue: 1) close to Manhattan with several options for travel, 2) food, and 3) beautiful setting. The food was AMAZING. The black code entree that we chose was sooo good - better than dishes I've had at high-end restaurants. How they cook everything so perfectly for so many people at one time is beyond me. I've never had food this good at any wedding that I've been to, so I'm happy that the best food I've had was served at mine. :) And desserts? c'MON! My friend went into the kitchen to congratulate the chef - that's how good everything was. Okay onto other topics. The staff, which includes our wedding coordinator and all other staff during the event, were phenomenal. We felt so taken care of, and all of our guests raved about how friendly the staff were. They made everything run smoothly, and I was able to let go during the event. A few points that are important to know - the evening parties start at 7pm in the large ballroom (no earlier unless there's nothing going on that afternoon), and they require you to choose 1 of 4 florists on their vendor list. You are not restricted for your other vendors.
---
beautiful but uptight
Reviewed on

3/24/2011
Sonya B
The setting is beautiful and service at the actual wedding is great, but they are not flexible about seamingly simple requests during the planning phase. Having to use their vendors is ridiculous.
---
Send Message