Home

Adler Planetarium
Book Your Wedding with Adler Planetarium
---
A BEACH IN CHICAGO, IL
About Us
Adler Planetarium: First Look When it comes to wedded bliss, couples in Chicago, Illinois, can reach for the sky by celebrating at Adler Planetarium. Founded in 1930 by Chicago businessman Max Adler, this iconic facility offers dazzling panoramic views of the waterfront and the cityscape. Perched on the shores of Lake Michigan and part of the Museum Campus, it provides a number of different venue options and unforgettable views of Chicago. Enjoy a large cocktail reception with a stunning backdrop at The Skyline Solarium, or an intimate sit-down dinner in The Clark Family Welcome Gallery. Telescopes set up exclusively for weddings meld the mystery of the universe with elegant architecture to make Adler Planetarium a very unique venue. From domed ceilings projected with stars to skylights that show the vastness of space, Adler Planetarium has a selection of romantic spaces from which couples can choose. Set up your ceremony on The Terraces for gorgeous views of the Chicago skyline, or select one of the venue's indoor options: The Skyline Solarium delivers stunning views through floor-to-ceiling windows and makes a popular choice for wedding celebrations and other events. An area of 3,700 square feet offers enough space to meet the needs of many couples. The Clark Family Welcome Gallery features bold architectural details and vibrant lighting for a modern, space-age ambience. Guests enjoy 2,822 square feet of space, and couples have the option of adding the Rainbow Lobby to their ceremony. The Rainbow Lobby is aptly named, as it is surrounded by beveled glass doors that cast dozens of prisms into the lobby when the sunlight shines through, which makes for an enchanting afternoon venue or celebratory entrance. The Grainger Sky Theater provides a stunning backdrop for celebrating nuptials with a soaring 36-foot ceiling and an engaging 360-degree experience. With a capacity of 4,070 square feet, the area delivers plenty of space for a ceremony, dining and dancing. During warmer months, guests can enjoy the venue's Terrace.
What You Should Know
Adler Planetarium: What You Should Know Couples can inquire about tenting options on The Terraces for cover in the event of inclement weather. Rental fees for each area depend on the reservation date and the number of guests attending the event. However, there is a minimum guest count of 150 people on Saturdays from June through October. For decorations, setup must occur no more than three hours before the ceremony. Dining options offered by Adler Planetarium exceed expectations. Its exclusive catering partner, Food for Thought, provides scrumptious menus that can be customized to suit anyone's tastes. Couples can choose from a host of hot or cold appetizers, seated dinner menus, a myriad of sweet treats, and adult beverage packages. Some of the delectable dishes available include: Spruce Point Smoked Salmon Crisp Ravioli Grilled Hanger Steak Slow Roasted Butternut Squash Soup Tostadas Kiwi Cheesecake Almond and Citrus Cake Cookies and Milk Mini Milk Shakes Creative presentations and mouthwatering flavors deliver memorable and satisfying dinners and cocktail receptions.
Extra Perks
Adler Planetarium: Extra Perks In addition to the venue design, what makes Adler Planetarium unique is the ability to incorporate a wedding ceremony into the reservation and personalize any of the venues with dining and decorating options. Couples can make their celebration special by inviting guests to view planets and stars through telescopes set up exclusively for the event. They may also opt to project a personal logo in the gallery or treat guests to a show in the Grainger Sky Theater or Definiti Space Theater.
From the Vendor
One location. A universe of possibilities.
With breathtaking skyline views, the Adler Planetarium is a unique and memorable venue for your private event. Whether an event seated for 50 or a reception for 1,200, your guests will be dazzled by everything the Adler has to offer.
Amenities + Details
Amenities
Handicap Accessible

Indoor

Outdoor - Not Covered
For more details about amenities, please message the Venue.
Contact Info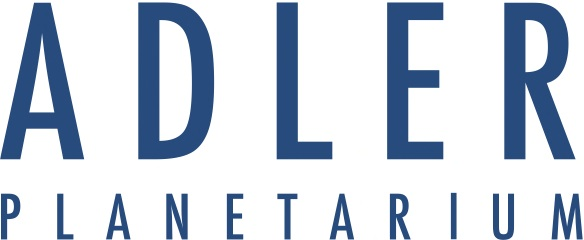 Reviewed on

4/04/2017
Eliza M
Our wedding day was amazing and we were thrilled with the venue itself. However, we had multiple complaints from our guests regarding the security crew at Adler the day of the event. After the first complaint, I thought perhaps my guests just wanted to complain but then I... Read More received many more in the days after the wedding. I even had my own issue with the security team a couple days before the wedding when I dropped off the decorations. I didn't mind my own incident but I was very upset when I heard my guests were treated so poorly and practically like criminals in a space meant to be enjoyed. Very disappointing!
---
Reviewed on

6/29/2016
Courtney B
Adler is seriously the dream wedding venue for anyone getting married in Chicago! The view is just breathtaking and seeing our ceremony pictures come back with the skyline and lake in the backdrop…it's stunning. Our guests were simply in awe and it was so fun to see probably... Read More half of them change their own Facebook profile pictures to ones from our wedding! Café Galileo was an easy room to transform and they didn't have a lot of the restrictions other venues in Chicago do, which was an added bonus. Plus, you get to work with Anna Ditton (event coordinator) and Food For Thought Catering, who work tirelessly to make the night perfect (reviewed them separately under Food for Thought). This was by far the best decision we made for our wedding and I promise you won't be disappointed!
---
Reviewed on

6/21/2016
Shelby R
We got married April 2016. The venue itself is so so so stunning....Several of our guest loved it! We even rented the dome room to have our cocktails there and that was the big WOW factor. The room was so amazing with the moon and stars on the ceiling! The food is very good and... Read More fft does a great job on the presentation of the food. We worked with MDM to bring in up lighting in the room which gives it an added dramatic affect! Overall the venue was great. My biggest complaint was that the main girl we worked with all throughout the process and all the email exchanges and in the final walk through was not there!! She also did not notify our wedding planner or parents of the bride. We had several things that were not executed and not completed during the night because of her absence. In picking this venue Make SURE whoever you are working with will be at your event that night!!! Also make sure you emphasize that whoever is doing your event gets introduced to you in the beginning of the night... (bride and groom) and the parents of the bride and grooms so when you have questions you know who to go to and are not wondering around looking for them and missing the main event...the wedding.....Extremely important!!
---
Fantastic Venue
Reviewed on

10/29/2014
Melissa S
My only gripe, and really ONLY is that you do have to pay to transform the space. It doesn't take much and it beats the heck out of getting married in ANOTHER banquet hall in a hotel somewhere. The views are spectacular. If you're lucky enough to have your ceremony outside... Read More (thanks to the weather) it will truly make for INCREDIBLE shots and memories that will surely last a lifetime. It is bar-none the best view in the city, and I know I am bias, but 100% the best venue in Chicago.
---
Awesome!
Reviewed on

10/01/2013
Kathy H
We were recently married here and it was absolutely beautiful! The skyline is the perfect backdrop for a Chicago wedding. The food (you must use Food for Thought) was excellent and Anna was so great to work with! We can be a tough crowd with the food and they surpassed my... Read More expectations. We had cocktail hour outside for sunset, and then moved into the cafe for dinner and dancing. It was the perfect mix of outside/inside with us being able to use the terrace as well. We could not have asked for a more perfect place, AND my champagne flute was never less than half full! :) (I wish I could remember the gentleman's name that made that happen I would like to give a "shout out" to him.)
---
Adler Planetarium - PERFECTION
Reviewed on

9/24/2013
I just had my wedding at the Adler and it seriously could not have gone better. I worked with Anna Ditton, and not only is she a sweet person, but she is super organized. The night of I was running around just trying to make sure that I was in the right place and she worried... Read More about everything else for me. Everything happened on time, and it was so beautiful. If you're considering the Adler, DO IT. Its amazing. And the food is good too - you have to use their caterer but they can do whatever type of food you want and everything (that we chose anyway) was good. We had an indian food that the guests liked a lot (it was different).
---
AMAZING!
Reviewed on

5/02/2013
Lindsey M
I never could have imagined a better venue! It was a chilly April day, so our guests could see the city without actually going outside. Everyone enjoyed being able to wander through the exhibits and stepping onto the terrace to use the binoculars. The view was spectacular!... Read More We could not have been happier!
---
Beautiful but VERY expensive
Reviewed on

1/16/2013
Renee B
We chose the location because of what it meant to us. It was stunning. That said, the Planetarium requires you to use their catering company, which is very expensive. There is no additional lighting included for Galileo cafe' which means there is a large up charge to hire an... Read More event company to come in to do any lighting in the space. The biggest downside is that set-up of anything can only begin 2.5 hours before the event begins (earliest set up is 3:00pm during winter months) which makes it difficult to do anything ambitious unless you have a large army who can move quickly. TIP: they will give a discount for a Friday evening wedding.
---
Absolutely Amazing!
Reviewed on

8/20/2012
Colleen W
This was a perfect venue for a magical day. There were fireworks for the guests to watch over Navy Pier and the most gorgeous view of the city which makes pictures fabulous for everyone! The room is also enchanting!
---
Pretty but pricey
Reviewed on

8/15/2011
Nikki D
This is a beautiful location- on the water with amazing views of the city skyline, however, the almost $10,000 rental fee is a bit outrageous. If I had another shot at it, I might think of choosing some place cheaper and using that money elsewhere. But, if you have the room in... Read More your budget, its pretty hard to beat that view.
---
Fabo
Reviewed on

7/07/2011
Andrea P
Wonderful if you want to get married two years out..... very busy place!
---
Amazing venue
Reviewed on

9/21/2010
Danielle K
This space was our only choice for our ceremony and reception. I would never chose another location. The views of Chicago are amazing! It is a memorable place for any event.
---
Review for Adler Planetarium
Reviewed on

5/10/2010
Jenny L
The reception area of the Planetarium has THE BEST view of the Chicago skyline. Almost everyone was able to enjoy this view during dinner and dancing and there was a terrace for guests to go outside and enjoy the view as well as take wonderful photos. We took wonderful photos... Read More both inside and out.
---