Home

Aimee Susanah Photography
About this Vendor
Fine Art Wedding Photography
Looking for a photographer that will use their creativity at all times? Look no further! I believe in capturing images that are honest, creative and express the true emotion of a wedding day. With over a decade in the wedding business, I still approach every wedding day like it is the first.
Details
Engagement, Trash The Dress
Contact Info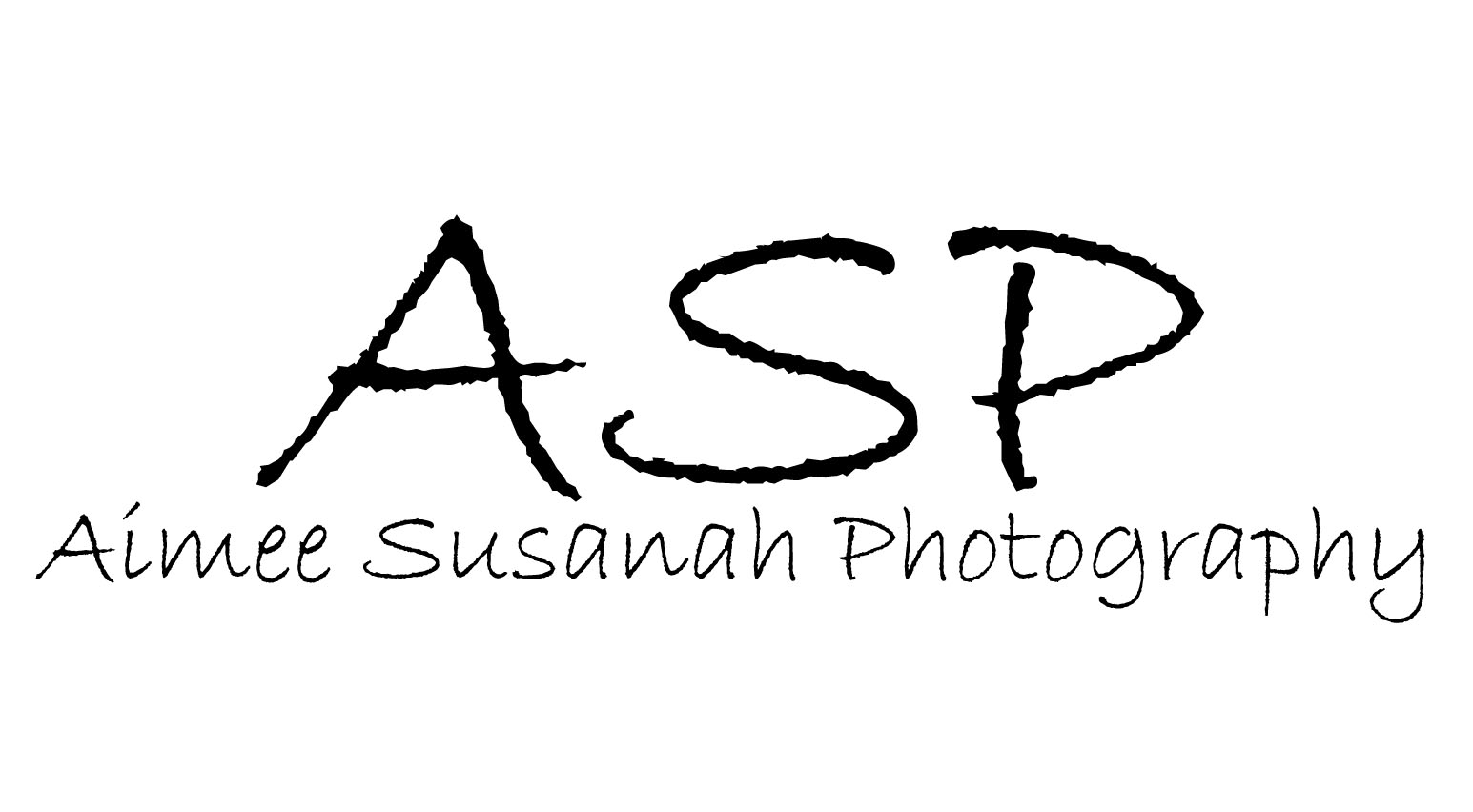 Very Talented Fine Art Photographer/Gorgeous Wedding Photos!
Reviewed on

5/19/2014
Andrea M
Aimee is an amazing photographer! We have nothing but wonderful things to say about working with her. She was very easy to work with, very organized and very professional throughout the entire process. She is also very warm and makes everyone around her feel comfortable and relaxed. We had researched and contacted a number of photographers before meeting with Aimee. We were very impressed by her presentation, her beautiful studio and her organization. It was clear to us after the meeting that she was the right photographer for our wedding. From the very beginning Aimee was very accessible and responded to emails promptly. She visited the church and the reception sites prior to the wedding, and that was really helpful. She met and talked with our Pastor at the church which was important to us, since we wanted to have photos taken during the ceremony, but did not want to be distracted or have our guests be distracted by them. She definitely understood our vision for our wedding, and what was important to us. We discussed all the "must have" photos and she had excellent suggestions on how to have all of those and more. On the day of the wedding she arrived early, and worked fast and very efficiently. She got all the photos on our must have list and more! She provided a "Sneak Peek" less than a week after the wedding, and the photos were gorgeous! All our family and friends were so impressed! We couldn't wait to see all the photos. Less than two weeks after the wedding, all our photos were ready and they are amazing! We had originally planned on choosing about 36 for our album, and we ended up choosing 100! It was so hard to decide which ones were our favorites. They are all so beautiful! Aimee is a very talented photographer. ASP is Fine Art Photography at its best!
---
Amazing Job!
Reviewed on

9/13/2012
Katelyn S
Aimee was such a pleasure to work with and we could not be happier! She was so friendly and professional and we loved working with her. When we first met Aimee she impressed us with her organization and excitement for her work. Aimee took the time to meet with us before the big day to see the ceremony and reception venue and get a good understanding of what we wanted. She was very prepared and always prompt with answering any questions we had. Her photos captured the energy of the event and she got great candid shots as well as really cool artistic pictures. We also booked her photo booth for our reception and that was a huge hit with our guests! It was a great way to add something extra to the evening. Aimee continued to impress us following our wedding with her efficiency of posting the pictures for us to view within a week and a half. We are enjoying re-living the day through her pictures. Aimee was extremely personable and all of her preparation made the whole day flow smoothly. We cannot say enough great things about her and would highly recommend her!
---
Reviewed on

6/15/2015
Olivia S
Aimee was amazing to have at our wedding! The pictures are beyond beautiful and really captured all of the small moments that were so important. Picking my favorites to put in an album will be difficult because I truly love them all. She was such a pleasure to work with and all of my guests commented on how sweet she was, which was a big deal for myself and my husband. Her photo booth was also a HUGE hit, my entire wedding used it! We got all of the pictures to look through later and it was so fun to see everyone using the props and having such a good time. Aimee really made the wedding a success, highly recommended!
---
What a great experience!
Reviewed on

7/31/2014
Aimee Susanah Photography was amazing to work with. Her photographs are beautiful and so reflect the joy of the day. Some are beautiful and dramatic, some are sweet and sentimental, some are just fun. All are technically exquisite. But even more impressive was the effort she put in getting to know us and our desires for the day. Her photographs bring back so many of the special moments that were unique to our families and our daughter's wedding. We have the beautiful artistic photographs along with the fun moments and the crazy family members. Plus, she was so easy and professional to work with. Costs and details were discussed easily and there were no surprises. She was a calm professional presence throughout the service and reception. Without seeming intrusive she was able to go down an extensive list of desired photos without disturbing our celebration. Adding her assistant was such a good decision. He was able to photograph other angles that would have been missed with just one photographer. Additionally, Aimee was able to get all the photographs we wanted while honoring very strict requirements on photography made by the church. And she was early to every meeting and had photographs ready for viewing ahead of schedule. I cannot image having a better experience with a wedding photographer.
---
Outstanding photographer professionally and personally
Reviewed on

9/17/2013
Sarah P
We totally lucked out on Aimee Susanah Photography and have nothing but glowing reviews. If you want beautiful pictures, and to work with a very warm and genuine professional, ASP is the place to go! Before the wedding: Aimee was very accessible, responded to emails and phone calls immediately, and genuinely cared about getting to know us. She is very warm and sweet, and easy to work with in the months/days leading up to the wedding. She made sure we discussed all the "must have" photos that were important to us, both physical items (like for example, if having a photo of the flowers, or centerpiece is important to you), as well as making sure she knows all the family photos you want. Day of: Aimee came prepared and on time. Before the wedding, and during the wedding, she was very unobtrusive, but at same time, felt like a family member who just happened to be taking photos. Actually, after the wedding, when guests were looking at the photos, a few made comments about "where was she that she got these photos? I don't even remember a photographer being there!" Which I think was good, she was able to get the shots without being an obnoxious photographer in the middle of the dance floor. After the wedding: Photos were quickly provided to us in a very professional package. Once again, very accessible and responsive. The photos: There is nothing really to say other than the photos were beautiful. Aimee is extremely talented and it shows in the quality of the photos and in little details of the photos. Each one was better than the one before and it was hard to narrow them down!! Extras: We ordered albums from Aimee, and it was worth every penny. the quality of the albums, mixed with Aimee's artistic eye in organizing the layouts and the photos was well worth it. The photo albums are so beautiful and will be something special to last forever. Sometimes I know it's easy to want to scrimp at this point, so much money has already been spent on the entire wedding, but Aimee puts such a special touch on the album, they really turn out amazing. Aimee is so talented, and puts together the perfect package of beautiful professional photos, and at the end of it all, you feel like is family, and isn't that who you want at your wedding anyways?
---
Excellent
Reviewed on

6/11/2013
Sarah T
Aimee was everything I hoped for in a photographer. She was recommended to my by a co-worker who raved about her and he was absolutely right. She worked hard capturing all the special moments of my wedding. She always had a smile on her face and was so pleasant! My wedding party all commented on how much they like her. The pictures turned out great and she got them up on her website within a week from the wedding!
---
Captured our big day perfectly!
Reviewed on

5/14/2013
Stephanie V
I cannot speak highly enough for Aimee and her team. She was wonderful throughout the day and put everyone at ease. Additionally it was great to find a photographer who had a vision and wanted to capture not only the people but the emotions of our wedding day. She captured the day beautifully and was open to any and all ideas we had. In the end the pictures are fantastic and we have a large variety to choose from for our album. Aimee meets with you before the wedding day to go over a tentative time schedule and goes through a site visit of the ceremony and reception. She offers ideas on photo opportunities and takes feedback from her bride and groom. Being that I hadn't had many friends or close family marry before me, Aimme also was able to guide me and answer questions I had whether it be about the pictures or just experiences she has had. Such a great photographer and team that we cannot thank enough!
---
Easy to work with
Reviewed on

11/06/2012
Liana
She was very easy to work with and her pictures came out great
---
Couldn't be happier/best there is!
Reviewed on

10/09/2012
Rachel D
The pictures Aimee took were stunning. She captured moments so clearly and perfectly I was amazed. If you are looking for a photographer for any event, I would highly recommend Aimee. She's joyful and has passion for what she does and makes you feel so very at ease. She listens to your suggestions and ideas (welcomes them really) and comes up with a lot of her own amazing shots. The compliments we've recieved on our wedding pictures have been endless. They are artistic, candid and just so fun to look over. I've never met a photographer who captured moments this effortlessly. She took the picture before I knew it and they were all so amazing, it's hard to pick a favorite. Aimee impressed us with her organization. She's a true professional. We did our engagement session with her as well and I'd recommend both- just so you get to know each other for your big day. She was very prepared and always prompt with answering any questions we had. Aimee continued to impress us following our wedding. She posted our pictures online within a week and a half of the wedding. Aimee made the whole day flow smoothly. We cannot say enough great things about her. Thank you Aimee!
---
Couldn't have been happier!!
Reviewed on

10/27/2011
Erin F
Aimee exceeded all of my expectations for my wedding photography. She is extremely professional, wonderfully talented, and truly cares about making sure that her clients get exactly what they want out of their wedding pictures. She gave me a ton of options and was incredibly accommodating - even when Hurricane Irene managed to screw up my bridal portrait plans! The pictures turned out beautifully, and I know that we will cherish them for a long time.
---
Couldn't Be Happier!
Reviewed on

8/21/2011
Cory N
If you are a VA bride, I would urge you to give Aimee a call! My husband and I are so happy with Aimee's pictures and our entire experience with her. She is professional and personable. She was never overbearing or pushy like some photographers can be, but she was ALWAYS there when we needed her to take a picture during the reception (of family etc.) She comes with a plan and she gets the "formal" pictures done in a fast and painless process so you can go enjoy the rest of your day! She is a very talented photographer and we are so so pleased with our experience.
---
Photography
Reviewed on

6/25/2011
Courtney M
Amiee was our photographer at our wedding in May 2011. It was very nice to work with her and she was very professional. Amiee was open for any suggestions the bride, groom or bridal party had for our photos. I had many people come to me during and after the wedding and comment on how nice the photographer was. I loved the pictures! I received my pictures less than 2 weeks after my wedding. I would highly recommend Amiee for a photographer.
---
Excellent photographer
Reviewed on

5/23/2011
Sarah j
Aimee is professional and extremely talented. Not only is she a photographer, but my pictures are a testament to her being an truly gifted artist. My husband and I along with our friends and family were incredibly impressed with the photos. She is reasonably priced and extremely professional.
---
Couldn't ask for more...
Reviewed on

4/03/2011
Ursula S
I researched a couple of photographers, but after seeing Aimee's work and her reasonable price, I decided to meet with her. My husband and I met her at her gallery and I was immediately impressed. She made me feel relaxed, and asked the right questions-we were immediately impressed. Then she showed me all the different options she can do with your pictures-including canvas, really professional photo albums, coasters, etc. We had a small wedding and mainly wanted candid shots. She got every shot and then some. During the wedding, I had mulitple people come up to me and tell how wonderful she was. The pictures turned out great and there were so many to choose from-including all in black and white. Definitely was happy with her-would recommend to anyone.
---
Aimee made photographing my wedding a breeze
Reviewed on

11/19/2010
Lynette W
Aimee was wonderful. If I emailed her a question, I got a response back the same day. She made me feel like I was a priority to her as a client. Aimee photographed a great mix of posed and candid shots and was not at all obtrusive during the wedding ceremony or reception. She had all of the posed shots planned out in advance so we got through them quickly and could enjoy spending time with our guests. She also got us our finished pictures in about two weeks which we really appreciated. I would definitely work with Aimee again!
---
Great!!
Reviewed on

11/19/2010
Laura D
Aimee did a fantastic job shooting our wedding! She was extremely easy to work with and was efficient and creative in capturing the day! She was able to get so many great candid moments on film as well as more traditional portraits - we were thrilled with the results! Highly recommended!
---
Amazing photographer!
Reviewed on

11/19/2010
Jennifer L
Working with Aimee was a wonderful and completely stress-free experience. She is very flexible to meet your needs and is extremely friendly and professional throughout the entire planning process. To add to her wonderful personality, her photography skills are out of this world, she captures all of the moments... including the small details that make your wedding day special! I can't say enough about Aimee Susannah Photography!! My husband and I are so happy that we chose her for our wedding day!
---
Send Message