Home

Alabama Theatre Event Complex
Amenities + Details
Amenities
Handicap Accessible

Indoor

Reception Area
For more details about amenities, please message the Venue.
Ballroom, Historic Venue, Loft
Contact Info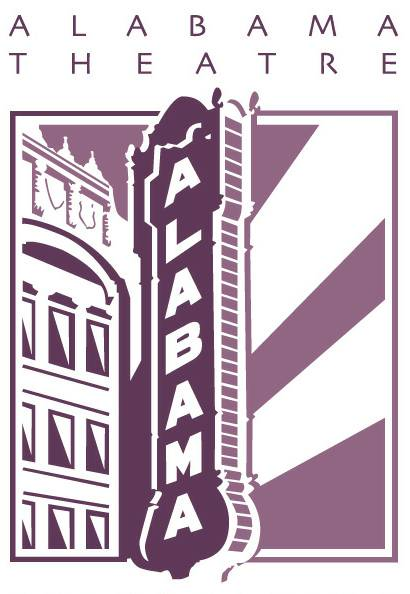 1817 3rd Ave N, Birmingham, AL
A Dream Wedding
Reviewed on

8/15/2013
Kathryn H
My husband and I were recently married at the Historic Alabama Theatre. I can honestly say there is nowhere I would have rather gotten married. The staff was absolutely excellent. They all went above and beyond what was required of them. Cindy, the facilities coordinator, is... Read More fantastic and will help you every single step of the way! The theatre itself is absolutely gorgeous and will have your guests blown away! The decorations inside are so elaborate and beautiful, there is hardly a need for any decorations inside. There is plenty of seating, which allows you the peace of mind to invite as many people as you want! The price is very competitive with other venues in the area and well worth every penny! The Hill Center is a fantastic reception site that will comfortably fit your guests and food. I am so thankful I selected the Alabama Theatre for my wedding venue! No other venue could have matched their level of service. If you've never been there before, just go and tour! It will take your breath away! I would recommend this venue to anyone!
---
We love everything about this place...
Reviewed on

2/22/2014
Ashley C
What a beautiful and magical place to have a wedding! We had the ceremony right on stage, and had the reception tables set up behind the curtain. After the ceremony was over, the curtain came up, and the reception was right there and ready. Cindy was very easy to work with, and... Read More acted as day-of coordinator for us (we didn't use a planner). They handled the tables, chairs, linens and the bar, and we got to have the amazing Wurlitzer organ for the ceremony music. Lighting and sound are built right in, and you really don't need any decoration in a place as beautiful as the Alabama Theatre! All our guests were thrilled (us too!) to have such a grand venue for our wedding.
---
Wonderful Wedding Venue
Reviewed on

8/25/2013
Katie w
The moment I walked in the theatre, I knew that's where we would be getting married. We held our ceremony in the theatre and the reception in the lobby. The set up worked great for what we were looking for and the decor is so beautiful that we didn't have to worry about spending... Read More money on extra decorations. It also made for amazing photographs. Cindy was great to work with, especially since I emailed her at least once a week with questions! The other staff was very accomodating on the big day and helped it all flow smoothly. The Alabama Theatre was perfect for our wedding and I would definitely recommend it!
---
Reviewed on

10/13/2016
Tiffaney H
I was recently married at the Alabama Theatre (ceremony and reception on the stage) and it was the best decision I made when wedding planning. All of my guests were excited to be there and the pictures are stunning. We also saved a lot of money on flowers and decorations... Read More because the theatre is so ornate, there isn't much needed. Jessica was also fantastic!
---
Beautiful location!
Reviewed on

12/10/2013
Stella P
We loved working with Mark on the day of our wedding! He took care of everything, and made sure we had a private table to eat and relax for a few minutes before returning to our guests. The location is a bit pricey, but you save on decorating because the theatre is beautiful!!... Read More We loved that we could get married and have the reception in the same place. Our guest had drinks and cake in the lobby area, and food was served on the stage. The stage area also served as yhe dance floor. If you're looking for an all in one place, this is it!
---
Overall Good
Reviewed on

6/18/2013
Caitlin C
I am so happy that I had my wedding at the Alabama Theatre! It was absolutely beautiful and I really didn't have problems. It was difficult to get in touch with the wedding coordinator sometimes and they have an extra charge for pretty much everything but I believe it was worth... Read More it. I am very happy with the outcome of everything.
---
A Hollywood Dream Wedding
Reviewed on

2/16/2013
Anna Kristen G
My wedding at the Alabama Theatre was an absolute dream. We rented both the Loft and the Theatre, using the Loft to get ready and the Theatre for both the wedding and the reception. The staff at The Alabama were phenomenally helpful during the planning process as well as on my... Read More wedding day. Cindy went above and beyond, giving wonderful advice, direction, and assistance to make our wedding day grand and perfect! We have had many, many compliments on the friendliness and skill of the staff, the bartender, and the organist. The venue was unusual and exceptionally beautiful, making it a memorable wedding for all. I couldn't be more pleased.
---
Excellent!
Reviewed on

2/11/2013
Michelle S
Our reception was in The Loft and we loved it! Many of our guests commented on the charm of having the reception at the theater. The Loft room has a direct view of the theater sign, which adds character and unique touch to the reception. This venue was one of the most cost... Read More effective in the area and we did extensive research on this subject. Cindy, the coordinator, was excellent to deal with and was very flexible. She even helped set up and clean up with the event. We have no complaints and would definitely recommend this venue to anyone!
---
Excellent
Reviewed on

1/08/2013
Alana C
I had a wonderful experience having my wedding at the Alabama Theatre. This is truly a unique and gorgeous venue. Cindy, the new facilities coordinator, did a fantastic job. I can honestly say that I never had to worry about one thing on my wedding day. She handled... Read More everything so well. Our wedding was too big for the reception hall at the theatre, so we just had our reception in the lobby. This ended up being great- there was plenty of room, and it was one less space to rent and decorate. We had countless people make a point to tell us how much they loved our venue. I would definitely recommend the Alabama Theatre to any brides-to-be!
---
Dream Wedding
Reviewed on

11/12/2012
Lindsay M
I booked the Alabama Theatre's Hill Event Center Banquet Hall for my wedding in October. My wedding was very 1920's meets Tiffany's. The huge chandeliers from the original Tutwiler with the sheer wipe linens sweeping from each one were breathtaking. It was the perfect setting!... Read More The allowed me to use the baby grand piano as my cake table and we loved it. The coordinators that I dealt with Jessica and Cindy were great. They were always quick to get back to me and answer questions. Cindy was at my rehearsal and took detailed notes to make sure she knew what I was trying to achieve. I could not have asked for a better venue. I have loved the theatre since I was a child and to see my name on the huge marquee and share that special moment with my family and friends at such a historic and beautiful place was a true dream. My 7 year old nieces thought I got married in a castle. Cindy was even kind of enough to show some of my bridal party and family around the entire theatre when they arrived a little early for the rehearsal. I would definitely recommend Alabama Theatre/Hill Event Center for your wedding.
---
Best wedding venue in alabama
Reviewed on

10/10/2012
Ashley L
We had an amazing wedding at the Alabama. Paramount's Historic movie palace offers up an atmosphere unlike any other. It served as the perfect backdrop for our dream wedding.
---
Alabama theatre
Reviewed on

6/26/2012
Katie U
Gorgeous antique establishment
---
Beautiful, although slightly expensive, venue
Reviewed on

6/26/2012
Julie C
There is nothing quite like a reception at the Alabama Theatre. Your guests will walk in, and their jaws will drop, and they won't stop talking about it any time soon. The lobby and the theater make for a one-of-a-kind event. (We had our food and drinks in the lobby and our... Read More band/dance floor on the stage.) The staff there is very helpful and professional, and they didn't limit the number of meetings or phone calls to ask questions. The only drawback to the theater is, it's pretty expensive. The base rent isn't that bad, but be sure to add in all the extra little costs (which add up!) before you choose to sign your contract. In my opinion, it was all 100% worth it. But you definitely want to make sure it fits your budget before you commit.
---
Beautiful Venue & Helpful Staff
Reviewed on

2/05/2012
Julianna W
I got married here a few weeks ago and we had a blast! The venue is a little pricy, but what wedding venue isn't? The people at the Alabama Theatre are great and very sweet and helpful! It is such a beautiful place and a memorable place to get married. All of my guests were so... Read More excited to be at a wedding there.
---
Unique and elegant venue
Reviewed on

1/11/2012
Rose F
Fantastic experience. Jessica, venue coordinator, was a gem. Alabama staff were friendly and easy to work with. We rented the Loft Room, which was perfect for a 100-person reception. We went all-out with a movie theme. Great feedback from guests! Best night of our lives :). You... Read More can use your own caterer and the alcohol is inexpensive.
---
Amazing
Reviewed on

1/10/2012
Jana M
I am so excited that I was able to have my wedding at the Alabama Theatre. The facilities coordinator, Jessica, was amazing. She did a wonderful job making everything happen. The venue was so pretty that we did not have to worry with much decorating for the wedding. We... Read More brought in a large candelabra but because of the beauty of the theatre, that was all did! The team at this complex worked together to make this a beautiful wedding, I couldn't have asked for anything more. It was a very awe inspiring place. We had our ceremony on stage, and for the reception we used the lobby and the stage.
---
Amazing
Reviewed on

8/06/2011
Brandi A
The venue is beautiful, but its not a large space. I rented the loft and the ballroom and got great reviews from everyone. I loved this venue because they let you use your own caterer and if you rent both spaces you can get the second space half off!
---
Great!
Reviewed on

3/20/2011
sara p
Great
---