Home

Amanda Catherine Custom Designs
About this Vendor
It's your day, make it your original.....
The idea behind Amanda Catherine Custom Design is to give a woman the freedom to customize the fit, color, and fabric, of her special occasion dress. To prevent the endless hours of shopping & traveling looking for that special day event. To prevent the imperfections in fit that need to be altered in the end, leading to costly alteration fees. Amanda's primary goal is to surpass your expectations in everything from design and fit to alterations and accessories. She brings couture design and construction to your individual tastes and figure. Your requests will be met with the convenience of one-on-one design and fit consultations in a comfortable setting. The result is your one of a kind dress for your one of a kind day.
Details
Bridesmaid Dresses, Flower Girl Dresses, Mother of the Bride Dresses, Shower + Party Dresses, Wedding Dresses, Dresses, Alterations, Custom Designs, Private Appointments Available, Fashion Services, Fashion
Contact Info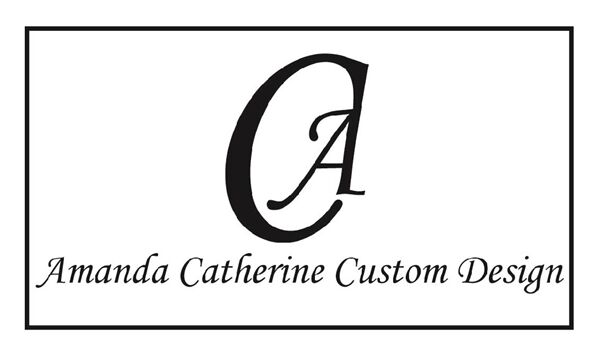 Reviewed on

8/10/2017
Taylor J
Amanda re-designed my mother's wedding dress from the 80s into my ideal dress. She removed the sleeves, altered the neckline and back, and completely re-did the skirt. In the end, the raw organza edges of the neckline and the back were irritating my skin, so Amanda went back and... Read More put a satin lining around the edges so that I would be more comfortable. It worked perfectly! Her attention to detail and craftsmanship is wonderful. She took all of my requests and turned the dress into something that I never would've found in any bridal boutique. It was modern, but still maintained that vintage feel. I got so many compliments on how beautiful the dress was and how perfectly it fit. Thank you so much Amanda!
---
Reviewed on

7/23/2017
Kelly C
Amanda is amazing!! She altered my wedding dress to fit me perfectly and added special touches to the back of the dress that made it gorgeous! She also altered my moms delicate lace dress and it came out perfect! Amanda is so efficient and kind - absolutely would recommend to... Read More anyone! Thank you Amanda!!
---
Reviewed on

7/21/2017
Marybethe S
Amanda was amazing!!! I had a huge silk satin ball down with a sheer beaded bodice and complete illusion back which required intense alterations . The gown was beautiful when completed. I got endless complements and the back of my gown ended up on our venues website on... Read More Nantucket ! Amanda also made a gorgeous black watch plaid bow for my daughter's dress that hung to the floor . Her work was beautiful, timely and absolutely reasonably priced. There is nobody better.
---
Reviewed on

1/15/2017
Naomi S
simply the best! Amanda is kind and sincere. Talented and professional beyond words. She worked magic on my gown and re-created my mothers vintage veil. I don;t know what I would have done without her. Truly a pleasure to be with and work with. She made my dream dress a dream... Read More come true.
---
Reviewed on

9/28/2016
Jenna M
I highly recommend the stylish, creative, professional and talented Amanda Catherine. I wanted to reuse my grandmothers wedding gown for my own wedding. Amanda and I worked together on the exact dress I wanted. Just as she was about to start the major alterations, I found the... Read More perfect gown for my celebration. I still wanted to use my grandmothers dress and needed something fabulous for my rehearsal dinner. Amanda showed me a sketch and 2 quick fittings later, I now have a beautiful lace tea length skirt. Not only is it sentimental but I can also wear it again and again. She also did great work on the alterations of my off-the-rack wedding gown. I was very comfortable all 12 hours in my dress. Overall, the whole process was fun and easy. Amanda is very knowledgable in fabrics, fit and fashion. Her in home studio is also comfortable and super cute.
---
Reviewed on

3/09/2016
Amanda is wonderful to work with and she made my dress absolutely perfect. The fittings were professional and also laid back. She understood all the alterations I wanted and helped me make so hard decisions. I also liked that she priced everything out, and gives you a number... Read More before any work is done, so you don't feel uncomfortable if the price wasn't what you had imagined. I would recommend her to anyone.
---
Reviewed on

9/09/2015
Kim B
Amanda re-purposed my mom's wedding dress into my dream wedding dress - leaving elements of my mom's dress, while making it all my own. Amanda redesigned the whole top half of the dress and sometimes it was difficult for me to visualize the final outcome, but I knew I could... Read More 100 percent trust her and she did not disappoint. There were also times I looked toward Amanda's professional input and she created a bustle that I love and never would have been able to dream up on my own. Since my mom's wedding dress is 30+ years old the color needed to be restored because it had some yellowing and discoloration. Amanda walked me through the restoration process, presented the potential challenges and was extremely considerate of the delicate material. I'm happy to say it was a success and the dress came out like new. Amanda has a great sense of style and is very skilled and talented at what she does. Aside from that, she was always professional, flexible and very responsive. I really appreciate all of the care and thought that went into this dress and I highly recommend Amanda Catherine Custom designs.
---
Very happy with the custom-designed reception dress
Reviewed on

9/09/2015
sandra T
I initially found Amanda when searching online for a custom dress-maker. I needed a reception dress for my wedding in Aruba and being 5'10" and size 4, I hadn't had luck finding anything off the rack that fit my vision (short, white, fabulous, breathable, and appropriate for a... Read More grown woman rather than a prom attendee). Amanda was easy to contact, flexible, responsive, welcoming, and talented. After 1 meeting for measurements, 1 meeting for a "mock up" fitting, and 1 meeting for a final fitting (very minor alternations still needed), I received my dress with plenty of time to spare, wore it to dance the night away at my wedding, and even wore it into the ocean in a fit of after-party heatwave celebration. The dress held up perfectly - a testament to Amanda's workmanship. I'd use her again in a heartbeat.
---
The very BEST!
Reviewed on

9/08/2015
Casey R
Amanda took a dress that I fell in love with and bought off the rack-- four sizes too big-- and turned it into a elegant and completely custom dream dress. I felt so beautiful on my wedding day and I credit much of that to the amount of time and attention to detail that Amanda... Read More put into making sure that my dress looked and felt exactly how I wanted it to (better, actually). She was professional, patient and compassionate throughout the entire process; she is clearly an expert at what she does and cares deeply for her clients. She comes with my highest recommendation, along with my utmost respect and gratitude.
---
Updated Mother's Wedding Dress
Reviewed on

9/02/2015
Kimberly M
I found Amanda online when I began searching for someone to update my mother's wedding dress from 1978. I met with Amanda at her home studio and knew very quickly that she was knowledgeable and the right fit for me. Over several fittings she transformed my mother's dress into my... Read More dress, while still preserving the essence of the dress my mother originally wore. She is polished, professional, and extremely talented. She will do her best to give you what you want, but is also honest when what you want is not realistic as far as how fabric works, moves, drapes, etc. I would work with Amanda in a heartbeat and I highly recommend her work.
---
Mother-of-the-Bride Dress
Reviewed on

9/01/2015
Amanda Catherine Designs was recommended by my local dress shoppe and she did not disappoint. We initially met to discuss the project and review fabrics. She promptly prepared and presented a selection of designs for a dress and jacket. We met on several occasions for fittings... Read More before delivery of the dress. There was attention to every detail and I would not hesitate to work with Amanda Catherine Designs in the future. She designed a dress that was flattering and comfortable to wear. The entire process was seamless and an absolute pleasure. She was kind enough to press and my daughters wedding gown after it traveled from Utah to Boston. I recommend Amanda Catherine Designs without reservation.
---
Meet The Owner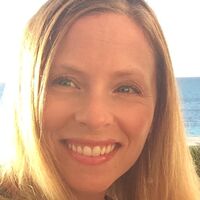 Amanda Glover
Amanda Glover is the founder & designer of Amanda Catherine Custom Design located in Scituate, Massachusetts. She is a graduate of The Fashion Institute of Technology in New York City and Polimoda School of Design in Florence, Italy. Amanda has over a decade of experience specializing in evening wear and custom occasion design.