Home

Angela Newton Roy Photography
Details
Destination Weddings, Digital Files, Photo
Contact Info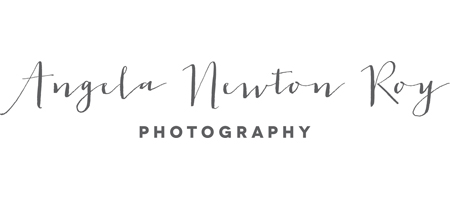 Reviewed on

8/04/2017
Molly C
When looking for a photographer I was looking for three things 1) a talented photographer who had the aesthetic I was looking for--natural, soft and light-focused 2) someone who would be able to capture the small moments you can't plan for and 3) someone who I enjoyed spending... Read More time with and made me feel at ease. Angela was all three and more. My photos are more beautiful than I could have ever imagined-- and my favorites throughout the day are the ones I didn't even know she was shooting. Finally, she is the best. She was the sweetest, kindest and most fun person to have with me throughout my wedding day. She kept me calm--even when it rained, and made me feel completely comfortable in front of the camera. I couldn't recommend her more highly.
---
One of the Best Decisions We Made in Planning Our Wedding!!
Reviewed on

8/20/2014
Kelly M
I don't even know where to begin when describing the amazing experience we had working with Angela. She is INCREDIBLE! We first met her for our engagement shoot last summer. I am normally a shy person in front of a camera, but she immediately put myself and my then-fiancee at... Read More ease. We had so much fun with her! She is not only an amazingly talented photographer, but is one of the kindest people I have ever met. Once we saw our engagement photos, we fell even more in love with her! She has a way of capturing true emotion on film. We received so many compliments on the gorgeous photographs! We were so excited to work with Angela again on our wedding day! She made sure to be there for all of the major events of the day. She and her two assistants were so friendly! I have had so many guests tell me how much they loved our photographer! She put a sneak peak of our wedding photos online and the amount of comments, likes, phone calls, messages, etc that my husband and I received was overwhelming! Everyone (especially my husband and I) are so pleased with Angela! She is AMAZING!! I will definitely be recommending her to our friends!! You will NOT regret using Angela for your photography needs! We Absolutely LOVE her!
---
The BEST photographer to capture your destination wedding!!
Reviewed on

11/18/2013
Deanna S
Angela really goes above and beyond for her couples. She flew across the world to photograph my wedding in Bali! Since it was just my husband and I at our destination wedding our photographs were the most important thing to us, and I wouldn't trust anyone but Angela to capture... Read More our day. As a destination bride it was especially important for me to work with someone who understood all the things I wanted captured. It was calming to know Angela did a destination wedding herself, she clearly understood where I was coming from and how the small details were extremely important to us. Angela is warm spirit and from the first time you talk with her you'll quickly notice that she LOVES love and is the right person to capture your special day. I can't say enough good things about Angela or her work. I am absolutely in love with our engagement photos and I can't wait to see the pictures from the wedding!!
---
Best Photographer Ever
Reviewed on

9/14/2013
Erika K
Angela is not only an amazing photographer, she is an amazing person. I can not rave enough about her professionalism, work ethic and overall joy for what she does. She meets the needs of each individual couple and adds in her talent and eye for what will look fabulous. All of... Read More the guests at the wedding were so impressed with Angela's work, including the other vendors. I would highly recommend Angela. She made me feel beautiful and captured our wedding day perfectly. You would be absolutely lucky to have her as your wedding photographer.
---
All smiles!!!
Reviewed on

8/08/2013
Brianna S
I was introduced to Angela at a friend's wedding that she was photographing. I went home and looked at her gallery and I knew right then that I wanted her to be the photographer at our wedding. Her pictures are amazing, and I cry (happy tears!) every time I look through our... Read More wedding photos. She captured every single moment from our first day as husband and wife. When I first met Angela I felt like I had known her for years, just from corresponding over e-mail. She is all smiles, and it is contagious. My husband and I scheduled our engagement session on a cold day in February 2013. Our dog had just passed away and we really weren't in the mood to do a photo shoot… but as soon as we got out of the car and saw Angela we forgot how sad we were, and she made us laugh and joke and have so much fun. The photo shoot wasn't awkward and she made us feel like we were the only two people in the world. The day of our wedding, I had more confidence in Angela than I did in anyone else that was helping coordinate our wedding. I knew that just by having her there things were going to be perfect, and if they weren't it wouldn't matter, because she would be there making us laugh and reminding us how in love we were/are. Even after our big day Angela has been amazing. She has been so informative and happy to correspond with us. I feel like this review really doesn't give justice to how amazing Angela is. My husband and I are so grateful to have been able to work with her and have her capture the emotion of our wedding.
---
Excellent work!
Reviewed on

3/29/2013
Audrey H
When we got married, my husband and I were so focused on staying under budget that we skipped on a professional photographer and engaged one of our acquaintances with a "professional" camera to do our wedding photos. It turned out to be a disaster and I won't bore you with the... Read More details, but let's just say that the photos our wedding guests took with their own cameras turned out better than the photographer's. My husband and I love New York City. We wanted to get some pix with the awesome landscapes and architecture, so we booked Angela for a shoot during a February visit shortly after our wedding. The photos look AMAZING, and we had so much fun! Angela encouraged us to be ourselves and just interact with each other as we normally would. We loved this because the photos look completely natural. Angela was super easy to work with, paid attention to what we wanted, and really made us feel as if we were shooting with a longtime friend. She's definitely going to be our go-to for all future photo needs! I wish we had booked her as our wedding photographer! Thanks Angela! Next stop - summer session!
---
the real deal
Reviewed on

1/17/2013
Suzanne P
Our search for a photographer started and ended with Angela. From the instant we met her we knew her passion, kindness, and grace would reflect in her work. We were positive we made the right choice and knew she would capture all of our precious moments on our special day.... Read More Family and friends made several comments after the wedding day and were thoroughly impressed with the fact that although she was working, a genuine smile never left her face...she was beaming almost as much as we were:) She truly enjoys what she does and it shows. After sharing our gallery with family and friends many said they were "jealous" of our wedding pictures and wished they knew Angela when they were planning their wedding...think that says it all. We wouldn't have a thing-
---
Angela does not disappoint!
Reviewed on

1/14/2013
Amanda S
I don't write reviews very often but I wanted to make sure people know what an amazing experience you are getting if you book Angela. First of all she is so easy to work with. From the beginning she was very responsive and is just a delightful person in general. My husband and I... Read More weren't quite sure where we wanted to have our pictures taken and I was nervous that I didn't have a plan for the day. No worries, Angela had that taken care of! She had scouted a bunch of areas around town and had come up with some very unique places that were just our style. I was impressed with how prepared and organized she was and from the moment we arrived she was ready to work. During the session we felt so comfortable as well. There were no awkward moments at all (something I was not expecting!). Angela has a gift for easing you into a shoot without ever making you feel self conscious. The final product was amazing. I absolutely adore our pictures and we have received so many compliments on them it's crazy. Thank you again, Angela. You are so talented!!!
---