Home

Arboretum Club
About this Vendor
Creating Events For Lasting Memories
We offer a modern, spacious venue with accommodations up to 250. Enjoy the scenic view of our golf course, along with an exquisite menu selection. Let us attend to the details so you and your guests can enjoy your special day and create lasting memories!
Amenities + Details
Amenities
Handicap Accessible

Liability Insurance

Indoor

Reception Area
For more details about amenities, please message the Venue.
Ballroom, Country Club, Restaurant
Bar + Drinks, Food + Catering, Planning, Rentals + Equipment, Service Staff
Contact Info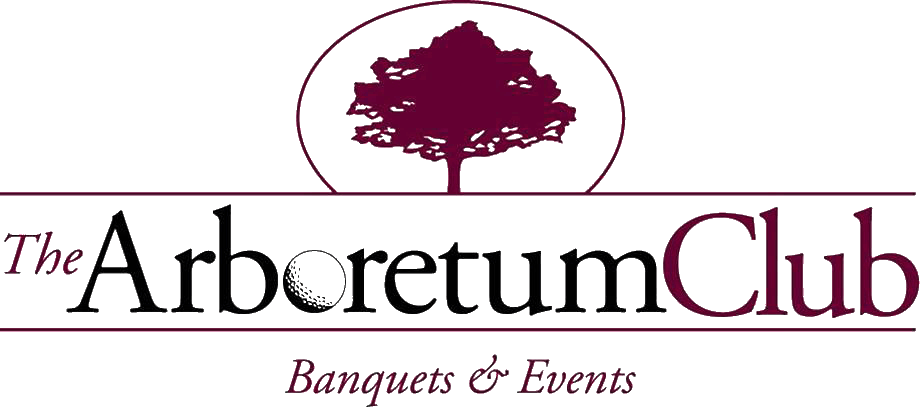 401 West Half Day Road, Buffalo Grove, IL
great venue
Reviewed on

7/14/2015
Nicole K
My husband and I used this venue for our wedding reception. Everything turned out great! We enjoyed working with Allie & Chris who were very professional and helpful throughout the whole process. We ultimately chose this venue because of the reasonable price and the beautiful golf course- we were not disappointed. We also had many guests say how great the venue and the food were. We would highly recommend the Arboretum Club!
---
Love this venue!
Reviewed on

6/03/2015
Danielle M
I had my wedding at the Arboretum Club and I would highly recommend it! The venue was beautiful. We had our ceremony outside and it's very pretty. I got a lot of compliments on the food and the staff was very helpful! So happy how my big day turned out!
---
Reviewed on

6/01/2015
Sarah N
We had both the ceremony & reception at the Arboretum Club and it was such an amazing day. Allie & Chris made the planning process as stress free as possible and were very accommodating. They worked closely with both myself and my Mom and were always respectful. I worked most closely with Allie during the planning process and despite her own wedding just a few weeks before my own she always made my feel as though my event was a priority. Chris was our on site coordinator for the day of and somehow was always there when we needed her. I highly recommend The Arboretum Club to anyone who wants a personalized and amazing wedding day!
---
Reviewed on

5/23/2015
Rachel S
We had our wedding reception here in April and it was amazing! Chris and Allie are so nice and really willing to work with you on everything. We had some strict dietary restrictions that they worked out smoothly. We could not have been happier with our day!
---
Wonderful Value
Reviewed on

3/03/2015
Shannon B
We had a winter wedding and it was all done within 2 1/2 months from engagement date to Wedding day. We couldn't have done it without their help. All of the details were perfect and the big day went off without any major glitches. The cake is from a wonderful local bakery and all of the food was delicious. All of my friends and family said they we very happy with the food selections and the extra option of having late night snacks and other amenities was great. All of the little details were in place. The room was very nice and the servers were excellent. Thanks!!
---
Amazing wedding
Reviewed on

10/27/2014
Angela L
I can't say enough wonderful things about our wedding at the Arboretum Club. The venue was exactly what we wanted and thanks to Allie's assistance with working with us we stayed in our budget. Everyone at the club was awesome to work with and very responsive especially during the planning process. I dreamed of having an outdoor ceremony and the club was perfect for it. The food was great, service and assistance day of was perfect. Can't wait to see the pictures. Highly recommended!
---
Amazing experience for our ceremony and reception
Reviewed on

10/21/2014
Laura W
Our experience with the Arboretum Club was amazing. We got married there on 9/27/2014. We worked with Allie throughout the entire process. She was extremely helpful and always responded very timely to our emails. They let us come back for a second tasting which was extremely helpful in selecting our entrees and the food the day of the wedding did not disappoint! We extended the bar package by 1 hour and our guests really enjoyed that. Our guests had a great time and we received many compliments. We added the ceiling draping and it really helped dress up the room. We are so happy with our decision to have our ceremony and reception at the Arboretum club.
---
What a great wedding venue!!!!
Reviewed on

9/19/2014
Angela P
The folks at the Arboretum Club were absolutely AWESOME. Every detail - they nailed! They were willing to work with us, hear our ideas, make recommendations and tailor to our budget. We had hoped to have an outdoor ceremony but due to a sudden temperature drop we elected an indoor ceremony and they did not disappoint. Our indoor ceremony was PERFECT. It was colorful, intimate, and beyond anything we could have imagined on our own. The reception followed right after - they simply "flipped" the room during cocktail hour, and reopened the doors to a brand new room! Awesome drinks, killer food, and SO ORGANIZED. I would definitely recommend the Arboretum Club to a couple looking to host a wedding between 80-150 people. It is perfect. OH! AND - we had so much fun in our cute little "bride & groom" golf cart after the ceremony where we got to drive out on the course for pictures. Thank you to Allie, Lisa and Chris for making our wedding a perfect memory we will cherish forever!!!!!! :)
---
The Arboretum Club was AMAZING and exceeded our expectations!!!
Reviewed on

8/04/2014
Karolin D
My husband and I had our wedding reception at The Arboretum Club only two days ago and couldn't wait any longer to rave about what a wonderful experience it was! We began planning with Allie, the Sales Manager. She was very warm, approachable, and accommodating from day 1. She never made us feel uneasy about coming to her at any time with our questions, and was always very prompt about answering us, along with giving us great advice along the way. We also dealt with Chris Smith, the Director of Sales and Catering, and she was just as amazing. She took the time to listen to what we wanted, and made sure that she followed through. We always felt that our opinions were important at The Arboretum Club, and that was just the planning process! The actual day of the wedding absolutely exceeded our wildest dreams!! We were greeted at the door by Allie, who let us know exactly how the flow of the night would go, which was reassuring, because time seemed to fly by so quickly that day! We were able to take photos with our bridal party, and then Allie handed us the keys to our bridal golf cart where we were whisked away to take photos on their gorgeous course. There are so many beautiful photo opportunities there! When we returned back, Allie gave my husband and I a sneak peak at the reception room before any of our guests entered. I was speechless. The staff did such an absolutely amazing job at decorating. We did the pipe&drape behind our head table with uplighting, along with uplighting in the corners of the room, and the drape in the center of the ceiling. It was gorgeous. Our cake was displayed in the middle of the dance floor, and it came out perfectly-- just as we described it to Allie a few weeks before. The Arboretum has a contract with Lovin Oven (included with the hall package!) and we later found out it was also extremely delicious!! Overall, the night flowed flawlessly and it felt like a dream. I would recommend The Arboretum Club to any future couple!!
---
Arboretum Club
Reviewed on

8/01/2014
Kristen S
I really enjoyed everything about the Arboretum Club. They were so easy to work with throughout the whole process, and the day of everything was as expected. Our pictures also turned out great as well. One thing they did mention the first time we met was that the front 9 would be free of golfers so we could take our pictures and this was not the case. We had to step off and wait a few times for the golfers to pass. Overall this was a great place for our reception.
---
So Happy!
Reviewed on

7/17/2014
Our daughter had her reception here this past Saturday. We were so happy with the event, we wanted to review The Arboretum Club quickly so others can experience the attention to detail we were so pleased to enjoy. The planning was easy working with Chris and her staff. Their service staff was wonderful. It is so nice to be the only reception at the venue and have the whole place to yourself. The venue was beautiful and everything was set up as we had discussed. The food was delicious and exactly as we had been served at our tasting - except for the crab cakes. We had mentioned that we thought they were a little small when we ordered them, so the chef made them bigger for our reception!! Wonderful! Such a great value - we will use them again and would gladly recommend them. Thank you Arboretum Club!
---
Beautiful Reception
Reviewed on

7/09/2014
Laura O
Allie at the Arboretum Club did an amazing job with our wedding. She was in contact with us long before the wedding, and was there the day-of as well. Everything looked beautiful, the room was perfect, and we loved having the outdoor patio as well. We put a bags game out there for guests and it really added some fun to the cocktail hour. Overall it was a great value, great service, wonderful food, and an awesome night!
---
Flawless!
Reviewed on

4/02/2014
Natalie R
My husband and I only looked at 4 venues and knew right away that we would have a great experience at Arboretum Club. They were more than accommodating in every request we had. My dad works for Pepsi and when I found out they served the "other" product, I knew my dad would be hesitant. They immediately assured us that only Pepsi products would be served. I'd like to say I was a pretty easy going bride and they made the process that much easier. Chris is exceptional! My parents live out of state and she made me feel at ease with every concern I had. Between her and Allie, they responded to any email in a timely manner and if they didn't have the answer immediately, they responded as soon as they could. If I could do my wedding all over again, I would book this venue in a heart beat! My husband and I, our families and friends had a fantastic night. The food was amazing and the selection at the bar was top notch. They were also so helpful keeping all of my other vendors in the loop. I cannot say enough good things about this place!!
---
3.5 Stars
Reviewed on

11/08/2013
Jessica M
If you could give half stars, this rating would be 3.5 stars. I had my October, 2013 wedding at the Arboretum Club. Chris Snider and Allie Smith were very helpful throughout the planning process, promptly answering all of my e-mails. My husband and I were able to bring in many of our own decorations (including live trees we rented) to make the venue look exactly how we wanted it to look. Also, we received many compliments from family and friends on the food and waitstaff at the reception. Minus 1.5 stars for several reasons, all of which had to do with the end of the evening. We planned to have a Kid's Area set up after the cocktail hour. When it was still not set up well after dinner began, we were told that Allie already left for the night. I'm not sure if this is how events here normally go, but we assumed Allie would be there for the whole night. My husband and I ended up having to set up the Kid's Area ourselves. We also ended up setting our favors out ourselves, which we were told would be done for us. We planned to have a cart with hot dogs come out at the end of the night. The hot dogs were served, but not from a cart. They were placed on a table outside of the reception room. Finally, we were told that we could pick up our decorations the Sunday after our wedding. However, at the end of the night, we were told that they were having a wedding on Sunday afternoon and we had to have all of our things out of the Bridal Suite. This is NOT how I wanted to end our wedding. It was very difficult and frustrating to pack everything up at midnight in a wedding dress. They allowed us to pick some things up the next day, but we took most of it with us that night. Overall, the planning phase, beginning, and middle of our event were fantastic; the only hiccups occurred at the end of the night. We strongly recommend that Allie (or someone in a similar management role) stay for the whole event to make sure things end smoothly.
---
The Perfect Wedding!
Reviewed on

10/22/2013
Natalie S
I was married in August 2013 and this was where my husband and I had our reception. It was amazing. I had so many ideas in my head from Pinterest, from my parents, from magazines, that I didn't think that anything could match up to what I had thought up. We visited many potential spaces but nothing was grabbing our eye. As soon as we entered the Arboretum Club's space and met their staff we knew we had found our dream space. There are so many great things I could go on and on but I'll focus on what was important to us. First and foremost: Price. We were on a budget and with a Chicago area wedding in mind that doesn't leave many options. We sat down with the coordinator and after finding ways to cut some costs (skipping on the lobster and having chicken) (choosing less expensive appetizers) (choosing chair covers instead of fancy chairs)...etc.. we found ourselves with a budget we could make happen. Next, We had a guest count of 250 and had been having trouble finding a space that could fit that for a reasonable price. The Arboretum Club totally worked! Next, we wanted good food. This place has AMAZING food! Seriously, guests went up to my mom and complimented her on the food after just the first soup course! They made their food from scratch and it's amazing. Next, we didn't want to deal with a million vendors. This place almost includes it all... food, decor, open bar, space (indoor and outdoor), brides room, nice restrooms, even the wedding cake is included in the cost. The only vendors we brought in were flowers, photo booth, photography/video, and a sound system. We also wanted it to look classy. This place was so great! So many compliments on how beautiful the wedding was and I felt so great about it all! The pictures on the course and around the trees were beautiful. Also, they only have one space here for weddings so yours is the ONLY wedding going on that night. Which is incredible. The staff were amazing. Every time we called or emailed they knew exactly who we were and worked with our specific needs and catered to our wants. It was truly the best wedding experience I could have asked for. Also, remember, the open bar (including beer, wine, and hard alcohol) comes INCLUDED in the per plate price. I can't stress how great that was. Anyway, if you're looking for a beautiful Chicago area wedding for a great price, you better book this place fast! You won't regret it and you'll have people talking and raving about it for years!
---
Very nice!
Reviewed on

9/26/2013
Ashlie
I was very pleased with everything from start to finish with The Arboretum Club. Everytime I stressed about something going wrong, Chris or Allie were at my rescue! On the day of my wedding, Allie did not want me to worry about anything, and I really didnt. The outdoor ceremony was beautiful, and everything was all set up when I got there. There is an extra 200 dollar charge for them to set up place cards, card box, centerpieces ect... DO IT! Best 200 dollars ever spent. Thanks ladies for making my day great! My biggest plus about this place, is I got EVERYTHING for a very fair deal. They really don't try to get every dime out of you like a lot of other places!
---
Great Wedding Venue!!
Reviewed on

8/15/2013
Kaitlyn H
We did an outdoor ceremony and indoor reception for about 200 guests. We chose to do it on a Friday and received a 20% discount. The staff was easy to work with and very friendly. They met every request that was made. I had a lot of friends and family compliment the food. They said they had been to a lot of weddings that the food was mediocre but the food here is great! I highly recommend doing a wedding with The Arboretum Club! They did a fabulous job!
---
Very nice experience!
Reviewed on

7/19/2013
Allison
My experience with the Arboretum Club was awesome! It is a very beautiful place and they try to work within your budget and customize things to your liking. Chris is wonderful! She is so accommodating and helpful. Everyone said that the food was delicious. I was too excited to eat much, so I will have to take my guests at their word. I would recommend them!
---
A Beautiful Event
Reviewed on

6/10/2013
Emily W
After touring numerous venues in the Chicago area, we chose the Arboretum Club in Buffalo Grove for ourwedding because we loved the Prairie Style building and found this venue to ultimately be one of the best values for a high quality and private event. It is wonderful to be the only wedding at this site with indoor and outdoor flexibility and we were very impressed with the attentiveness of staff every step of the way. Chris provided great support in planning the event - it ran very smoothly from our indoor ceremony (weather was too chilly to be outdoors), cocktail hour in the restaurant, and the reception which was the night of our lives. We received many compliments about the ease of our event (it was very convenient and welcoming for guests of all ages) and many people said that the food was the best wedding food that they have had (the salmon in particular!). My husband and I weren't looking to obsess over wedding details but rather enjoy the event planning and, more importantly, prepare for a happy life together - and this was a perfect venue for those goals. We had a beautiful event, and now we look forward to returning for meals at the Wild Goose Cafe and hopefully organizing other special events in our lives together at this special place.
---
Fairy Tale Wedding Come True
Reviewed on

5/15/2013
Mallory P
Thank you SO MUCH for making our wedding reception feel like a Fairy Tale!!! We had so many compliments on the beauty of the room, the delicious food, the friendly and effective staff, the private patio/cigar bar and the fun atmosphere! We worked with Chris and Allie and both were so easy to work with and accommodating and so helpful with every step of the day! We could not have done it without them! The staff even washed our cake toppers and cake cutters and returned them to us before the night ended. We would recommend the Arboretum Club to any and all couples because it really is the perfect location for a dream wedding! THANK YOU!
---
Perfection!
Reviewed on

12/27/2012
rachael p
The Arboretum Club was the most perfect place to have our wedding! From the very first meeting they made us feel special and that's exactly how you should feel on your wedding day. One of the key selling points for me, the bride, (besides Chris Snider) was the fact there was only 1 banquet hall and you would be the only event going on at the time (other than possible golf). We wanted to get married in the Fall 2012, and they had our date open (November 24) but they were mostly booked otherwise. Throughout the entire process they answered emails quickly and were extremely accommodating. This made the stress of planning a wedding less stressful. They had a group tasting (multiple events/people) in their banquet room in rotation of trying a variety of foods. It was for 6 people, which was perfect because we went and both sets of parents. We definitely had plenty to eat. And everything we had was AMAZING! Myself and my guests would recommend the Filet Mignon, Chicken Dijon, and the Salmon with Lemon Caper Sauce (what I ordered for myself even)! When I started working with Mike for coordinating the event, this was a sheer delight. He was so easy to work with and very friendly. Even when we had some floral drama he said not to worry that he would make sure they were perfect. And truly I didn't have to worry because I trusted his opinion. The rehearsal ran extremely smooth and efficiently. Mike was a fantastic guide. On the day of the wedding, I didn't not even stress over how anything looked at the venue because I knew it would be perfect. And I couldn't have been more right. With the uplighting (alternating Blue and Pink for the wedding colors) and the head table straight ahead when you're looking in the room. The spandex ivory chair covers with navy blue ties looked absolutely stunning and were all tied perfectly. And yes, I know spandex sounds silly, but they fit the chairs so perfectly they look great! Throughout the night, our guests consistently commented on how wonderful the service was overall! They also said the bartender was extremely quick and efficient and made great drinks (there was only 1 bartender). Also that the food was the best wedding food they've ever had! My matron of honor even commented "I wouldn't even call it 'wedding' food because it was so good." Honestly, I couldn't have higher praise for absolutely everyone associated with the Arboretum Club. It was truly a pleasure working with them and would definitely recommend them to EVERYONE!
---
Overall good experience
Reviewed on

12/09/2012
Jami D
The people I worked with were great and answered questions promptly. The food was not my favorite, with the exception of the soup which was fantastic. I got wonderful pictures on the golf course and overall it was a good experience.
---
arboretum club
Reviewed on

9/27/2012
rachel k
My experience was pretty good. The staff were attentive and responded quickly to any inquiries I had. One thing I regret was that you should ask for advise when setting up the tables and guest. Always ask the vendor where the best the tables will be set up.
---
Great place for a wedding
Reviewed on

9/26/2012
Becky H
We had our wedding here at the end of August. I'd been dealing with Chris Snider (in charge of weddings, etc) for over a year before the wedding and she is amazing (as is Mike on her staff)! She answered every question in a timely fashion, and I had a lot of them. The venue itself is very nice and the outdoor cement site and indoor banquet hall/ gallery can accommodate quite a lot of people comfortably. We had a couple hiccups the day of the wedding. One hiccup is that the ceremony was so short we were way ahead of schedule, but Chris took it all in stride and we got the cocktail hour opened up early and had some more time to do bride/groom pictures on the golf course. There also was a bar that should have been n service all night, but was closed after cocktail hour, but again Chris looked into it and gave us a refund for the extra cost of that bar. The only bad thing is that looking at the wedding photos, there wasn't enough room between the wedding party when they were sent down the aisle and there are some key entrances that I don't have pictures of (such as the Best Man and Matron of Honor). Besides that, the staff is great, the food is amazing (I am still getting compliments weeks afterwards on the food!), the venue is beautiful and although it was slightly more expensive then I wanted, it was still a great experience.
---
I am so excited to be the first review!!!
Reviewed on

9/10/2012
Melissa C
We just got married at the arboretum on August 24th and our wedding was PERFECT!! Chris and Mike were so helpful!!! Mike especially was helpful with making sure I stayed on top of things and had things covered. He could call and make sure that we were doing well in the planning process and made sure if we needed anything that he was on top of it. I honestly can't thank them enough. They were affordable, flexible, and had very good customer service!!! I honestly felt like I was their center of attention and their only bride even though I know they had a ton of other weddings and events going on, they always made me feel like I was the most important. It is so hard to find companies that still work like this, but Arboretum is a hidden treasure! Our food was cooked and seasoned perfectly, every guest came up to me and said how did you find this place and this was the first wedding they had been to where they enjoyed the food! Every plate was empty and guests were teasing eachother about stealing more cake and food to go, YES it was that good! The cake was perfect, moist, and sensational favors! But, the cake tasted fantastic right??? Yes it did, and it looked gorgeous! I have had complete strangers compliment me on my cake pictures, that's how good it was. Please use them for your wedding, you will not be disappointed!!! We're going to use them for all of our events from here on out. Thank you Chris and Mike!! The Arboretum club made my wedding day more perfect than I could ever imagine!!!
---
Send Message