Home

ATG Entertainment
About this Vendor
Past Brides Give ATG 5 Stars!!!
DJs, Light Design, Photo Booths, Multi Media Preview your DJ "live" before booking! With Audio To Go you get the opportunity to audition several MCs before you book them. Don't make the mistake of booking a DJ before you see them LIVE!
Details
Classical, Country, Disco, Hip-Hop, Pop, R&B, Rock
Ceremony, Reception, Wedding
MC Services, Recorded Music, Sound Equipment, Music
Contact Info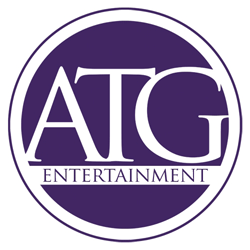 3950 Campus Ridge Road, Matthews, NC
Mitch at Audio To Go was amazing!
Reviewed on

6/08/2013
Samantha M
I cannot recommend Audio To Go enough, especially Mitch Hinson! He was absolutely amazing! From their presence at the wedding show, to their DJ showcase, through booking and finally the wedding, they were on it! So organized, helpful and friendly. The smaller packages are definitely budget friendly but they have every other option/add-on you can imagine. I would definitely recommend going to their DJ showcase to grasp what they offer. The online interface was super user friendly to create just want you want, but if your slack and get behind, they will set up everything in person without making you feel like a failure. I've never been to a wedding where so many people complimented the DJ, but that's how it was for us! People were on the dance floor before dinner was over. Highly, highly recommended and ask for Mitch Hinson if he's available! We already got my sister-in-law booked for her wedding in November. I will never use anyone else!
---
Review Audio to Go
Reviewed on

12/03/2013
Lindsey M
I would 100% recommend Audio to Go to any bride who is looking for an awesome DJ. They are professional, easy to work with, care about their clients, can change and switch things around easily, want to please their clients and they have fair prices. Any bride will come to learn that planning is very stressful. When I met with my DJ for the final time, he had the entire reception covered with no problems. The night of my reception, everything went very smooth. He knew what he was doing, kept the crowd going and entertained. There was one part when we couldn't find the father of the groom or the ring bearer right before the wedding party was going to be introduced. He told me not to worry he would take care of it and he did so!! Such awesome service!
---
Jake C.
Reviewed on

11/09/2013
Rick H was the DJ at our wedding. He was awesome. Started off the reception with a bang with the way he announced the bridal party! Picked a great selection of music out that fit our personallities of the Bride and Groom. Started the night with the music calm and soothing during the time we ate. Once everyone finished eating and the cake was cut the real party started. He had a great selection of music and got everyone up and dancing. He even joined in to demonstrate some of the dances. We didn't need any kind of wedding planner for the reception. Told him what all we wanted to happen and he orchestrated the entire event. I would and will highly recommend Rick H from Audio to Go to DJ any event that people may have. Thank you again Rick and Audio to Go!
---
Reviewed on

7/24/2015
Brandi D
Best DJ ever. Our lighting and music at our wedding was perfect!! Very easy to work with, and they are great at listening to what you want.
---
This made our wedding
Reviewed on

7/14/2015
Angie W
We got married at The Ritz Carlton on June 27, 2015. We used ATG for photobooth, lighting, and DJ. Thank you so much for everything. Seriously Jack, our DJ, was SO AMAZING! Everyone keeps talking about how awesome the music was. He made the night that much more memorable. When we met with him, he listened to exactly what we wanted and was just so happy with how everything turned out. The lighting was stunning and was exactly what Chris and I had envisioned. The photo booth was just perfect. Jack really kept the party alive and did such a great job! He exceeded our expectations!
---
Client
Reviewed on

7/13/2015
Everyone at ATG Entertainment was very helpful and organized throughout my whole time planning my wedding. They kept me up to date on everything going on. Mitch Henson was our DJ for our wedding and I have to say he was absolutely amazing. He was so organized, patient and professional. My husband and I ran into something that caused us to arrive later than planned to the reception and he just went with the flow and still made everything happen. He also was very kind in letting one of our guest sing a song. He was the on that set up the uplighting for our reception and it made a world of a difference in our venue. It looked great and very classy. We had a great experience with the whole company.
---
ATG was Awesome!!
Reviewed on

6/24/2015
We got married on June 6, 2015 and Brian Hines from ATG worked at our reception. From our first meeting with him I was very impressed with the level of professionalism and that carried through all the way to the end of our reception. Now, 3 weeks later people are still telling us what a great time they had and what a fantastic job our dj did. He really did keep the party going. Brian, we appreciate your hard work so much! Thank you Brian and all the staff at ATG.
---
Best DJ I have ever witnessed
Reviewed on

5/26/2015
Renita A
Absolutely amazing. I had no idea what to expect because I only found them online and not through a referral. The first meeting went great then the 2nd meeting was with my actual DJ. I received compliments all night and all the next day after the wedding about Mitch (my dj for the night) he was amazing. He was the MC and even got out on the dance floor to get everyone to do some dances. so much energy and so nice. We loved them!!! 100% worth every dime!
---
ATG Entertainment Employee vs. Client
Reviewed on

12/28/2014
Lauren B
I've been an Employee and an Entertainer for ATG Entertainment for over 4-years, and I had the pleasure this year of also becoming a Client. Seeing the inner-workings of the company as an Associate and knowing all that goes on behind-the-scenes to make sure each Event is a success, gave me a unique perspective. ATG Entertainment radiates professionalism! Brian Hines' organizational skills, leadership, interactive personality, and song selections, all played a crucial role in the success of our Wedding. Thank you for making our special day so memorable!
---
Really Fun!
Reviewed on

12/19/2014
Meghan K
Audio to Go was wonderful to work with! They pair you up with a DJ they think fits the couple best-they did a great job with ours! The reception went great-people were dancing the whole night!
---
Awesome
Reviewed on

12/19/2014
Hennie L
I used ATG Entertainment and was lucky enough to have Chong Lor present at our wedding as our DJ. Chong is excellent at what he does. He helped us picture our big day and what we wanted it to be like. He aided in music selection and brought energy to the room. He was energetic, entertaining and had people on the dance floor that don't normally like to dance. Way to go Chong! I definitely recommend him for anyone looking for a fun, professional DJ.
---
A Dream Come True
Reviewed on

12/18/2014
Donna H
Having been to many weddings, we all know that an entertainment company can make or break a reception. ATG Entertainment is by far the most professional, personable company that I have experienced. From our first call, to Chris, to inquire about using their services, to our relationship with Chong, our DJ, we have been beyond pleased. Chong was organized, informative and invested in making our wedding day one to remember - and he did. From making sure that everything happened on time, to engaging with the guests, to even sending us (what ended up being one of our favorites) a picture he took, Chong exceeded our expectations. If you want a company/entertainer, who will put your mind at ease and make your wedding the fairytale you dreamed of, ATG Entertainment is a MUST.
---
Wedding DJ Review
Reviewed on

12/02/2014
These guys were great. The initial process of meeting and understanding their packages was super professional. We didn't feel as if we were talking to car salesmen. They were real and honest. Our venue was outside and the day of our wedding was very cold and windy. Chong seemed to be well prepared and kept the music very upbeat making our guest get up and stay up. He was very attentive to our wants and needs. Most of all he was real. During our music playlist meeting, it was awesome to see his understanding of what music would fit our theme and guests. We could not have asked for anyone better than Chong Lur
---
What an AMAZING job!
Reviewed on

11/26/2014
Amanda S
We could not be more happy with the service, professionalism, and atmosphere that ATG povided for our October wedding! We used their DJ services for our ceremony/reception and added their photobooth. ATG was very flexible in meeting our needs for our wedding day and we were even able to book the photobooth about a month out from the actual day (which I would definitely recommend, the pictures are a great keepsake!) Mitch Henson, our DJ, could not have done a better job to keep the party going on the dance floor, which even included him getting out on the dance floor for a few songs. The use of their online service made it so easy for us to make sure the must have and do not play songs were requested. The meeting with Mitch leading up to our big day was so helpful, with so many things to plan for a wedding we really had not thought about music, Mitch came with plenty of suggestions and helpful hints that made the planning process a breeze. He even sprung into action to move his setup from outside to inside when it decided to rain at our ceremony, their team did not miss a beat! I would for sure recommend ATG for any of my future needs or friends needs to ensure one great party!
---
ATG is the BEST!!!
Reviewed on

11/05/2014
Brooke C
"Chris Thornton from ATG was the best DJ I could have ever imagined having at our wedding! He was so professional every step of the way, from the first time I spoke with him until the last few minutes of our reception. He has a work ethic like no other. He was always kind, caring, patient, easy to work with, thorough and eager to please. He was very thoughtful and considerate and thought of every last detail. You can tell that he is passionate about what he does and he planned every detail of our wedding as though it were his own. We wanted a balance of classic and fun (music) at our wedding and Chris certainly delivered! I loved how he immediately got everyone on the dance floor as soon as the time came. I also really enjoyed the interaction of Chris and Zach with us and our guests. They were right out on the dance floor with us and it was incredibly fun! Chris really "ran the show" and it was fantastic. The night couldn't have gone more smoothly. Everyone noticed Chris in a "good" way. It wouldn't have been the same without him. We have received tons of compliments about how great our wedding was and we owe a huge part of the success of it to Chris. He made us so comfortable with everything. I felt like he was more of a friend to us than someone that we had hired as our DJ. After our first phone meeting, we were sold. We could tell that Brian and Chris were passionate, genuine, trustworthy and incredibly professional. We never doubted that they were completely down to earth, honest people and loved what they do. There was never a question in our minds that we had found our DJ! Other entertainment companies should be scared! ATG could easily take over the industry in the area...if they haven't already! We will be recommending ATG to anyone and everyone on the search for event entertainment! Every step of the process while planning our music for the ceremony and reception was incredibly easy and fun! They go above and beyond and it shows. Great job ATG!!! Also worth mentioning, I never met Chris, Brian or anyone else from ATG until the day before our wedding because we live in another state! I can't really explain it but I just trusted them from the get go and never felt like it was necessary to meet them face to face beforehand. Do yourself a favor...stop searching, stop stressing and choose ATG for your entertainment needs. You will NOT be disappointed!
---
THE BEST DJS-RICO/ZACH@ATG
Reviewed on

10/23/2014
Rebecca M
My wedding would not have been the successful party it was without Rico & Zach @ ATG Entertainment. Rico's spontaneous and lively personality loosened up our elegant wedding and allowed everyone just to have a great time. We had a smaller wedding of 60 people and honestly I was nervous they wouldn't be able to get people up and moving. But they did better than I ever imagined!! I danced the entire night and so did most of our family and friends. They played a variety of music from slow to fast, led the dances, and kept things moving. Even friends and family that don't typically dance, as my parents, enjoyed their first dance together at our wedding with Rico in control of the music. Rico & Zach make a great team and kept the flow of things moving from the ceremony until our bride/groom exit. I would definitely recommend ATG Entertainment for any gathering and special event. Thank you so much Rico & Zach!! You created a day we will treasure the rest of our lives!!!
---
ATG Entertainment
Reviewed on

10/08/2014
Stephanie P
ATG Entertainment is an amazing business! The process was easy and smooth and they were super helpful. I would recommend them to any couple getting married. They did our ceremony music, reception music, and we hired the photo booth through them along with spectacular lights to make the room shine!
---
Chong Lor- ATG Entertainment
Reviewed on

10/02/2014
Jessica C
We had Chong Lor and his assistant Jack. I am so thankful that we got paired with Chong, he was a perfect match for us! They were everything we hoped for and more! They did an exceptional job at organizing the whole day and keeping the party going. I would recommend Chong and Jack to anyone wanting an upbeat, fun wedding! Even our wedding coordinator at our venue complimented them on how amazing they were. Chong was great at getting people up and on the dance floor. Chong is very personable and is easy to get along with. He was great at keeping us updated and was amazing at helping pick out music. He was very prepared for everything and really was the main reason our day went as perfect as it did. We recommend him and ATG Entertainment to everyone! :) Thanks Chong!!
---
Singleton/Beach Wedding 9/2014
Reviewed on

9/09/2014
Joy S
One word sums it UP - AMAZING!!! ATG's Jim Mills along with his partner for the night Jack Sumner went above and beyond to make my daughter and her husband (Amanda and DJ Beach) Wedding day a performance spectacular! From the prelude thru the ceremony and into the reception we could not have asked for more. Our guests were memorized and the comments made by all were well noted. ATG has a group of talented individuals that will make your wedding dreams come true. Thank you all for a Beautiful and Fun Night!!! Mother of the Bride - Joy Singleton, We'll see you all for our next event!!!
---
Great company!
Reviewed on

8/27/2014
Courtney M
From start to finish these guys met every need we had during our wedding experience. They are extremely professional and organized. They go above and beyond the role of a typical DJ company... they got to know us as a couple and helped us plan out our entire day. The customer portal they have on their website is top notch and really helps you line everything up to avoid any last minute stress. We had Chris as our DJ, and would recommend him to any couple out there!
---
ATG and Drew are awesome!
Reviewed on

8/01/2014
Ashley M
Audio to Go and Drew are absolutely amazing to work with! We wanted to work with Drew from the beginning, and we were so impressed with him! Many of our guests commented on how great the music was, what a great MC Drew was, and even said it was the best music they had ever heard at a wedding reception. My husband and I love to dance, and Drew played the music we love and knew how to keep the party going on the dance floor (without being pushy or over the top like many DJs I've seen at weddings). Drew "got" our taste in music so the reception was really a reflection of us. ATG also did our lighting, including uplighting the entire room in candle glow and a monogram light on the dance floor. This really added to the elegant atmosphere we were going for and made such a statement when you walked in the ballroom. Even the staff at the venue were blown away by how beautiful the ballroom looked. If you are able to make it work with your budget, I highly recommend adding uplighting. It is definitely worth it. I cannot say enough good things about ATG. They are incredibly professional, easy to work with, extremely talented, and will give you an awesome celebration!
---
AWESOME
Reviewed on

7/30/2014
Lisa K
Brian from ATG was amazing!! My husband fell in love with them after researching them online and we could not be happier that we went with ATG! Brian was so great the entire wedding and was teaching the guests how to dance and have a good time. We are so happy with the service ATG provided with us! Thank you ATG!
---
Non-Stop Party
Reviewed on

6/17/2014
Taylor D
ATG and Drew came highly recommended. I had heard nothing but great things about how amazing they were at what they did. A little sticker shocked, I proceeded with booking them knowing how important it was to me to have a great party with an amazing atmosphere. Drew did not disappoint. He thought of things I had forgotten and came prepared with the most amazing list of songs- almost like he had read my mind. We had the most thorough meeting 5 days before the wedding and covered everything from timing to location of each event. All of my guests told me how my wedding was the best one they had ever been to and no one stopped dancing all night. ATG was one of my best wedding decisions and I would use them 100 times over.
---
Use Audio to Go!
Reviewed on

6/03/2014
Meaghan P
My husband and I could not be happier that we chose Audio to go for our May 24th wedding! Our DJ Mitch as awesome to work with. He was very accommodating to our wishes and offered valuable insight to things we could change or add as well. I danced to every song all night! They were professional, organized and a great price for all they offered. To us the DJ makes or breaks the wedding and Mitch and Audio to Go definitely made our night absolutely wonderful!
---
Magic in the Mountains
Reviewed on

5/18/2014
Darlene R
Our daughter recently got married in the mountains of NC and ATG provided the music and the photo booth. We were extremely pleased with ATG but specifically with Chris Thornton our DJ. From start to finish Chris was professional, flexible and made our reception perfect! Our weather was touch and go all morning for our outdoor ceremony and Chris hung in there and accommodated our wish to go outside. Our guests were happy and danced the night away so much that we extended the reception by 1/2 an hour! Our photo booth was a tremendous success and the guests all had a ball going inside. Music is key to a successful wedding and because we had people of all ages, Chris chose songs to make everyone happy. We would recommend ATG to all if you want to have a 5 star event!
---
Meet The Owner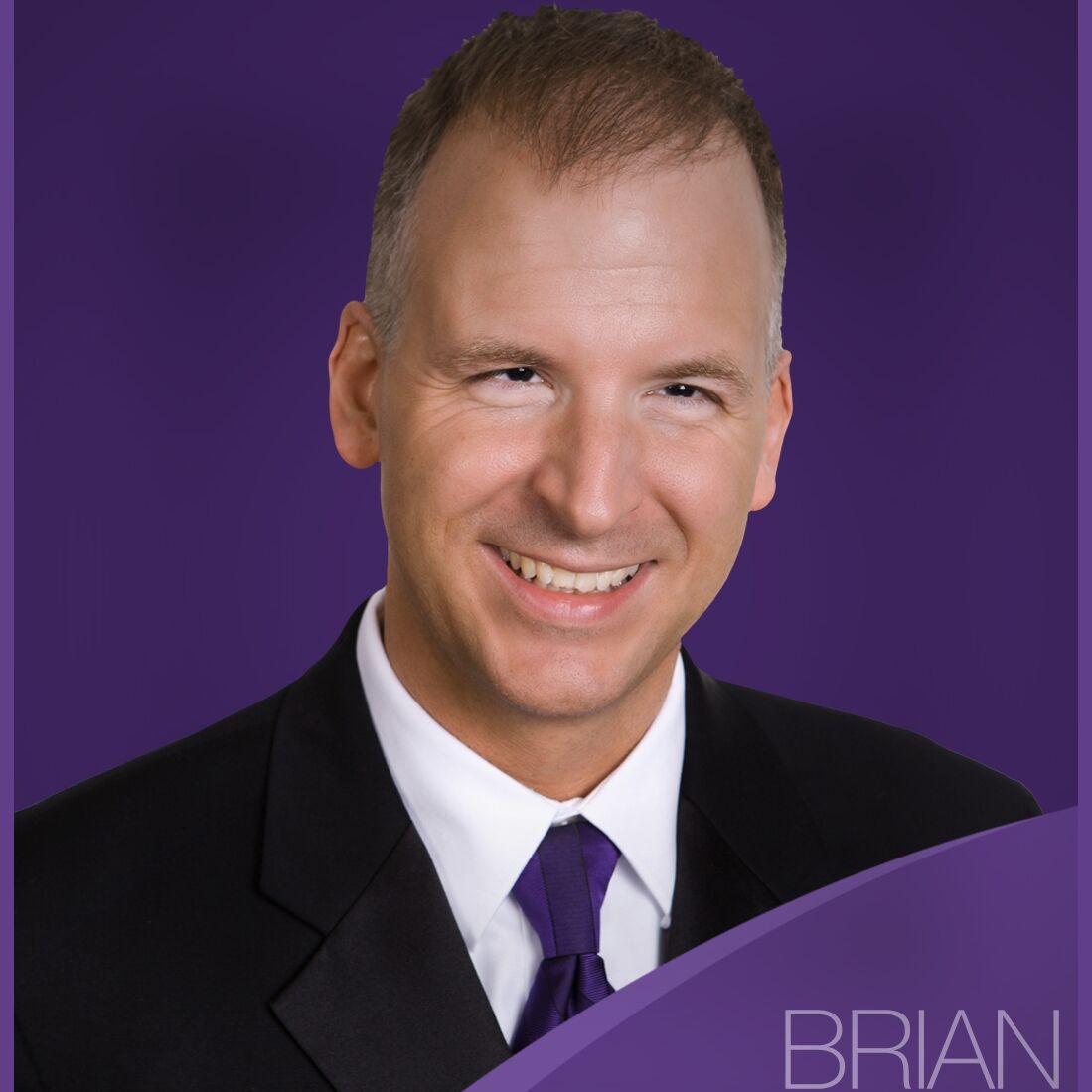 Brian Hines
Brian Hines has a genuine passion for bringing fun into peoples' lives. With over 15 years of wedding entertainment experience, and over 10 years in the radio/broadcasting industry, Brian is a vital and dynamic force both nationally and in the Charlotte, North Carolina community. He entered the Wedding Industry in 1997 and then in 2000 decided to open ATG Entertainment. For the first 10 years (2000-2010) he kept the company focused on just the DJ side of things as they perfected their unique style in the market. In 2010 he transitioned ATG into a production style wedding company.
Send Message