Home

ATHENA'S BRIDAL BOUTIQUE
About this Vendor
ATHENA'S BRIDAL BOUTIQUE
Renowned throughout the Tampa Bay area, Athena's Bridal Boutique has serviced our brides for over 30 years. Offering bridal attire, mother of the bride, tuxedo rental and all wedding accessories. Friendly, caring professionals create just the right atmosphere for purchasing your bridal attire. Athena's offers bridal gowns to fulfill your wedding dreams with style to help make your special day even more unforgettable. We feature a wide selection of gowns in a wide range of sizes and styles, including plus size bridal gowns. Trunk Shows 2017 MORI LEE Bridal Trunk Show - January 20th-22nd CASABLANCA Bridal Trunk Show - February 17th-19th SOPHIA TOLLI Bridal Trunk Show - March 3rd-5th Please phone or email for trunk show appointments. (727) 461-0225 [email protected]
Details
Bridesmaid Dresses, Flower Girl Dresses, Mother of the Bride Dresses, Wedding Dresses, Alterations, Group Discounts, Plus Size Available
Contact Info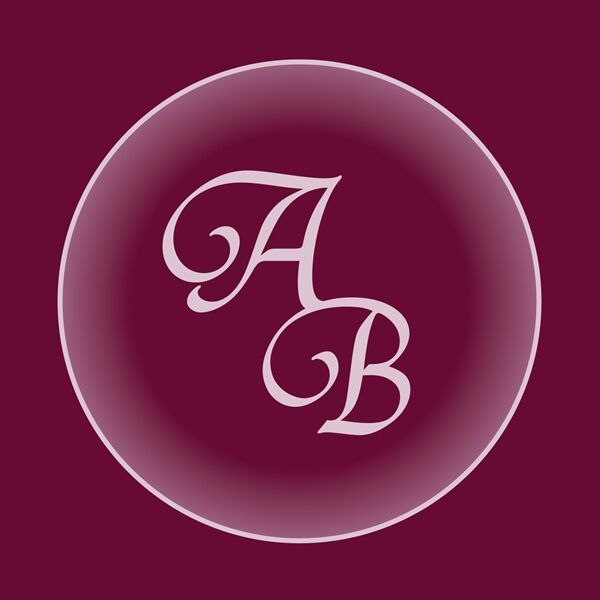 Reviewed on

6/07/2016
Kristin
My mother and I went to Davids first, and Athenas the very next day. The fact that we both cried and had this amazing emotional feeling that we didnt have the day before, we knew it was going to be a great experience no words could explain. Gina was awesome! She helped me fond a... Read More dress that i FELT LIKE A BRIDE IN, it wasnt about the money for her, she didnt rush us at all, and was great with our 5 month old son (which every mom loves a good woman your baby loves ;-) ) My mther and I could not have been any happier with our experience with Athenas and most of all Gina
---
Reviewed on

6/01/2016
Gina was amazing! She listened to what I was looking for which was a "beachy" and light dress that wouldn't way me down. I have dancing plans! She pulled out as many different dresses that she could find. The last dress she pulled she looked at me and said, "Do you think this is... Read More "beachy"? I said, "Yes!" and that is the dress I bought! My mom and I decided to cut off about a third of the dress on the bottom (think beachy) and Gina suggested since the dress fit pretty well as-is that we could save some money and buy the floor model (as opposed to buying new with every intention of cutting a significant portion of the dress off). The cost savings alone will pay for any alterations I will have done and then some. It felt like she was motivated by seeing me happy with what I chose, not by the price tag of the dress I chose. We ended our transaction with a hug. I genuinely enjoyed her company that afternoon. Thanks Gina!
---
Gina is Awesome!
Reviewed on

1/13/2016
I had such a great experience finding a dress with Gina. She is very knowledgable, helpful and made the experience so much fun!
---
Reviewed on

2/21/2017
Amanda W
Donna was absolutely amazing! She was so kind and thoughtful and full of good suggestions! Plus she was honest and helpful in picking out dresses to flatter your body type.
---
Reviewed on

2/08/2017
Kristin r
Gina was wonderful and patient with me. She spent a few hours going over styles and helping me find the perfect dress in my budget. I love the fact that my mother bought her prom dresses and wedding dress at athenas, I bought my prom dress there, and now my wedding dress. It... Read More says a lot about the quality and customer care provided here. Hopefully someday I will have a daughter who will get her dresses at Athenas. Awesome customer service, Gina even took the time to help my mom and grandma look at different motb styles and my sister in law look at bridesmaid styles after my appointment. Can't thank you enough!
---
Reviewed on

1/28/2017
Angie B
Gina was amazing! She listened to my requests and brought me dresses that she knew would look great on me. She was very knowledge and easy going. She also helped us find a maid of honor dress! Great salon and great people!
---
Reviewed on

1/25/2017
Linda L
Donna was an awesome help from the time I spoke with her for the first time over the phone till the moment I found my perfect dress! I told her what I like and she delivered beyond my expectations! She is a joy to work with and I highly recommend her! This was my first store and... Read More I put a deposit on my dress same day!! Amazing! I couldn't be happier! Thank you Donna!!
---
Reviewed on

1/24/2017
Marjorie C
Athena's Bridal Boutique had a large variety of bridal and bridesmaid dresses. The consultants were so helpful and I enjoyed every minute there. Best of all, I found my dress!
---
Reviewed on

1/24/2017
Colleen T
Athena's was wonderful! Donna provided a GREAT, personalized experience. The inventory was diverse and high-quality, but Donna made sure to respect my budget and help in any way possible! I couldn't recommend Athena's more strongly! They were wonderful to work with, and I'm... Read More looking forward to having alterations done with them.
---
Reviewed on

1/10/2017
Megan M
The women were excellent and were able to help me find the perfect dress in my budget!
---
Reviewed on

1/10/2017
Megan M
The women were excellent and were able to help me find the perfect dress in my budget!
---
Reviewed on

1/05/2017
Shaquasia H
Gina was great! She listened to my likes and dislikes. She wasn't pushy. I wasn't rushed either. She allowed me to take all the time I need to find a dress. Ultimately, I said yes to the dress at Athena's Bridal Boutique. I would definitely recommend going here!
---
Reviewed on

12/14/2016
Johanna M
I was extremely satisfied with the level of professionalism and attention I was shown during my visit to Athena's. My bridal consultant, Donna was such a pleasure to work with. She was very warm and kind, making sure to include my mom and sister in the experience as well. I... Read More found my dream-come-true wedding dress at Athena's and for an affordable price. It was the first and only boutique I needed to visit! I would highly recommend any bride make her appointment here!
---
Reviewed on

12/12/2016
Ronni H
I truly had a wonderful experience at Athena's Bridal Shop thanks to Gina! I had been to four other shops and left disappointed each time. No one seemed to listen. Gina listened and the first gown she brought out was "the one." Gina was patient and so sweet as I kept trying on... Read More dresses "to be sure!" She was also very respectful of my price range. No one else had been. Others kept bringing out gowns that were too expensive. Thank you again Gina and I look forward to working together again when my gown comes in! 😘👰🏻
---
Reviewed on

12/11/2016
Giselle L
Athena's Bridal Boutique is a hidden gem in Clearwater! After unsuccessful searches at popular bridal boutiques in South Tampa and Westshore area, I decided to go out of my way to check out Athena after reading rave reviews here. This boutique has gorgeous dresses in every... Read More style. Aside from the selection, I appreciated Gina's services. Not knowing exactly what I wanted she picked various dresses for me to try on to help me narrow my search. She also provided candid feedback about what flattered my body type best. This is the experience I was looking for as opposed to other places that say you look great in everything just to get the sale. After going once by myself to narrow my search, I went again with my mother and said yes to the dress. Best part of it all, the dress was under my budget I had expressed. Thanks, Gina!!
---
Reviewed on

11/20/2016
Jessica H
I purchased my bridesmaid dresses and tuxes for the groomsmen at Athenas. They had great prices and the staff was friendly and helpful!
---
Reviewed on

11/17/2016
Megan M
Walked in with no appointment just to check out some wedding dresses for the first time with my mom. Fortunately, they were able to accommodate us and set us up with Donna. Everyone there was so warm and friendly! Donna was amazing and helped me find my dress! Very happy we just... Read More randomly walked in to Athena's. Can't wait to walk down the isle in my Mori Lee wedding dress next October! :)
---
Reviewed on

10/25/2016
Molly S
Athena's bridal had the best selection of dresses. I had a really hard time picking one, only because there were so many I loved! Donna was awesome and made me feel really comfortable throughout the whole process. The dress I ended up getting was one that she found and surpassed... Read More my expectations for sure! I definitely couldn't have done it with out her and I'm so pumped for the big day! My sister and mom plan on going back for their dresses :)
---
Reviewed on

10/04/2016
Jennifer G
Felicia did a wonderful job helping me pick out the perfect dress! I'm so happy I went to Athena's bridal!
---
Reviewed on

9/27/2016
Jean M
Gina was awesome to work with. She listened to what I was looking for and offered me multiple options. She helped me find the perfect dress that was nowhere near what I thought I wanted. Thank you for everything. We will definitely be back for the bridal parties dresses.
---
Reviewed on

9/10/2016
Andrea P
Let me start by saying that my experience at Athenas started off great! Gina and another lady helped me. The trouble began when my brand new $1250 dress came with a stain on it. I was told I would have to come back to get it another day. I drove over an hour away for the dress.... Read More They brought the dress in back and tried to clean it. The owner didn't even offer to discount the dress that was supposed to be BRAND NEW! How can you do this to a bride knowing that there is not enough time to even order another dress? It took 5 months to get the dress and it was supposed to be new. I can't believe that I just had to pay full price for a used condition dress. Thanks a lot Athenas for waiting until I have no time to order a NEW dress.
---
Reviewed on

9/07/2016
I have nothing but great things to say about Athena's and Donna. Donna was nothing but kind and helpful! She really makes all her brides feel important and listens to their opinions and wants! Couldn't have picked a better place to say yes to the dress at. And an added bonus​ my... Read More mother bought her wedding dress there 29 years ago so im not worried about them going out of business!
---
Reviewed on

9/06/2016
Stacyann H
All the ladies at Athena's were friendly & made me feel very cared for while in the shop, it almost felt like trying on dresses with extended family. My consultant Donna was just awesome! She gave me tons of options to try and could instantly read my reaction to the dresses that... Read More I tried to help narrow down the search. She was easy going, fun to work with and best of all she helped my find THE dress! If you are in the Tampa Bay Area looking for a dress I would definitely recommend making an appointment at Athena's!
---
Reviewed on

9/06/2016
Janelle R
I loved Ms. Donna. She was very honest and patient.
---
Reviewed on

9/01/2016
Suzanne D
We had such a great experience trying on and purchasing not only my wedding dress but also all of my bridesmaid's dresses too. Donna was just a BIG help and made the whole experience wonderful! I would highly recommend Athena's Bridal for your bridal selections!
---
Use our messaging tool to connect with vendors anytime, anywhere. Stay organized, all in one place.