Home

Austin's Best DJs & Photo Booths
About this Vendor
Specializing in Music & Memories!
We provide professional, experienced wedding and event DJ & photo booth services for Austin and Central Texas weddings, quinceaneras, parties, and events! Jason & Diana (business owners) are also certified wedding/event planners and are prepared to work diligently with you to ensure your wedding goes just the way you envision it! Our DJs strive to weave our couple's interests and personalities into their special day. We'll play the song that was playing when you first met, the best songs from your college days, your college fight song, and all the favorite songs/artists that you, your family and friends love! Each wedding we do is as unique as each couple we meet! Contact us, today, for your DJ and/or photo booth, and let's celebrate, together!
Details
Bollywood, Caribbean, Classical, Country, Dance, Disco, Flamenco, Folk, Hip-Hop, Indian, Jazz, Latin, Mariachi, Persian, Polka, Pop, R&B, Rock, World Music
After Party, Rehearsals + Parties, Ceremony, Reception, Wedding
MC Services, Recorded Music, Sound Equipment, Music, Se Habla Español, Planning, Audio/Visual Equipment, Equipment


Contact Info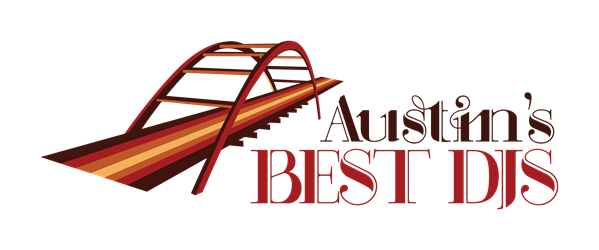 Reviewed on

1/08/2018
Beatriz A
Everything about this service was phenomenal. From the moment when I started inquiring about their services, to the days before the wedding, to the wedding day itself, to days after the wedding, Jason & Diana were so helpful! They helped me with the music selections (since my... Read More husband and I had no idea what to choose) and gave me tools (like their online popular playlist library) to help in the process. During the wedding, Jimmy was able to read the crowd incredibly well and played music everyone loved the entire night! This is an incredibly difficult task since we had people from the deep mountains of Mexico to people from Germany and all over the United States. We had all sorts of ethnicities (Dominican, white, black, Mexican, German, Chilean, etc.) and Jimmy was able to play music that everyone enjoyed dancing to! He was so sweet and understanding when we had a request to change the style of music. Also, during the dollar dance, he was able to keep the music going so people could dance with the groom and me. We had a line of people wanting to dance with us! I could go on and on about Jimmy and Austin's Best DJ's, but bottom line is, they are so incredible and I would recommend them in a heartbeat. You won't be disappointed! Thanks again guys!
---
Reviewed on

5/31/2017
Kayci S
I was SO happy I chose Austin's Best DJs! They worked with me so well and even though I was planning the wedding from a different city, they skyped with me and were always available to answer my questions. The day of the wedding was PERFECT! I gave them my list of preferred... Read More songs and told them to allow as many guest requests as they thought would fit in with the vibe of the crowd and it was just perfect! they didnt play anything I didnt want, there were no glitches, everything just went smoothly. And the DJ booth stayed open late for my husband to take goofy photos with his friends from out of state. Wonderful choice! I highly recommend them for your photo booth and music (ceremony and reception).
---
Reviewed on

3/08/2017
Janie S
Do not look any further. These guys are the best. This is a very late review. We had our wedding back in July 2016 and got the 360 wedding package. Jason and Diana were amazing, we loved them from the very start. They worked very well with our very last minute on sight changes,... Read More and let us know everything was ok and not to worry. They had everything under control. All our guests were happy with the music and photo booth. They have so many genres to choose from and if they don't have something you're looking for just let them know and they will try their best to get it for you. I will definitely use their services again. They made our Wedding a night we'll never forget. Thank you Jason and Diana for helping us make our wedding such an incredible night.
---
Reviewed on

2/20/2018
Emily R
Jason & Diana were fantastic! Their online music library was extremely helpful in choosing my father-daughter and bouquet music, and they always answered questions I had quickly. Dancing was a priority for me and they made that happen! Thank you!
---
Reviewed on

12/11/2017
My parents recently booked Austins Best DJ for my quinceanera , and if I must say , they did an amazing job. The name "Austin's Best DJ " clearly explains what kind of job they do . My family and I will clearly recommend them to other people.
---
Reviewed on

11/27/2017
Jenny J
Jason and Diana were fantastic to work with! When I had initially messaged them, they were booked for my wedding but emailed me a little after when their prior commitment cancelled. They were very prompt with their responses, and flexible all around (meeting with us, and even... Read More setting up a sound system prior to our ceremony!) Jason also was our MC during the reception and one of our receptions games we played, and did an awesome job. We didn't have a specific idea for what kind of music we wanted, so we gave him a few songs and he ran with it- the playlist was just what we wanted. He and Diana are kind, understanding people who do their job very, very well. They really do the best they can (communication is key- they're not mind readers!) and when we talked about what we wanted, I was very clear about what I would like to see and they executed beautifully.
---
Reviewed on

11/22/2017
Briana T
Photo booth was great, DJ was great (there were a few miscues with the music and name pronunciations) but overall they got people dancing, music wasn't super loud during dinner and mingling time, and the atmosphere made our day amazing. :)
---
Reviewed on

10/17/2017
Christopher C
Fantastic experience. The DJ was professional and fun. The Photobooth added quite a bit to the reception.
---
Reviewed on

10/17/2017
Victoria C
Reasonable prices and the DJ was great at our wedding. All of the guests loved the photobooth as well!
---
Reviewed on

10/13/2017
Megan M
Jason was our DJ for our wedding in September and he did an awesome job running things smoothly on that day. Leading up to the event, Jason was easy to get a hold of and was great to work with when we were fine tuning the details for the big day. From the microphone for the... Read More officiant to announcements throughout the evening Jason made sure that everything ran perfectly. Thanks Austin's Best DJs for helping to make our wedding a memorable one.
---
Reviewed on

10/09/2017
Robert H
Austin's Best DJ absolutely help make our wedding day a success. They went out of their way to be helpful on the important day and leading up to the wedding they were very friendly and professional. It was very helpful that they had a song selector portion of their website... Read More too.
---
Reviewed on

9/11/2017
Ramon G
We hired Jason and Diana to DJ at our annual tailgate and they did such a wonderful job. They super easy to work with and very professional. We already have people telling us we need to bring them back again next year! You are Austin's Best DJ's! Hook'Em
---
Reviewed on

9/06/2017
Juan & Norma E
My wife and I have known DJ Rock'n Ruben for over 10 yrs. This past July 2017 we had the privilege to have had Ruben DJ at our daughters wedding. Ruben's easygoing & upbeat personality sets the tone to any party event, a true professional and expert in his field. From beginning... Read More to end his willingness to keep the party going and alive is his specialty. He certainly kept our guests on the dance floor the entire night! DJ Rock'n Ruben is just awesome! We highly recommend!
---
Reviewed on

9/06/2017
Priscella M
DJ Ruben in Austin, Tx has been a phenomenal DJ from the day my husband and I knew him. He plays at local restaurants, weddings, and Quincenera's, anything you name it!! Not only does he play awesome music, he knows how to mix it up and satisfy his customers! He is also very... Read More flexible, reliable and bilingual in Spanish and English which makes Ruben an awesome communicator for the reception or if you have any needs for coordination! We have followed him for years and recently had the honor of him DJ for our wedding in July. We are extremely thankful for him and plan on having him DJ for us for as long as he can!
---
Reviewed on

8/01/2017
Wow! I was s impressed with this company and their services. Me and my husband, decided to book these guys last minute, and luckily they were open. We got the 360 package and it was all the bells and whistles we wanted at our wedding in Gonzales, TX. They made our wedding day... Read More perfect! We recommend Austin's Best DJs, all day! :-)
---
Reviewed on

6/27/2017
Laura T
I used Austin's Best DJs and DJ Jaime came out for the night. I was excited to have him from the beginning because he made sure everything he did fit our needs and what we wanted for the night. We were able to tell him the kind of music/songs we liked and he knew exactly what to... Read More play from there and make sure everyone was having a good time. I definitely recommend Austin's Best DJs and DJ Jaime Guerra!!!!
---
Reviewed on

6/05/2017
Anali D
We cannot thank you enough for sending Jimmy our way. He did an amazing job and really played the perfect mix to make sure that both of our families hit the dance floor! We received so many compliments on the music because of Jimmy's great work! Thank you again and we will be... Read More sure to call on you guys for our next event.
---
Reviewed on

5/16/2017
Virginia G
Highly recommend Austin's Best DJs Jason Diana Rubio to help you celebrate any type party you won't regret it
---
Reviewed on

4/09/2017
Kristin G
They did such an amazing job getting the whole crowd up and dancing. I highly recommend them!
---
Reviewed on

3/12/2017
Rhonda R
Thank you Austin's Best DJs for making our reception amazing. People are still talking about it a week later. Diana and Jason are wonderful to work with. We gave them a list of songs that we liked, not only did they play our songs, they added some of their own that completely... Read More fit in with our style and kept our guests out on the dance floor. We received lots of compliments on our choice of DJs. They were also quick to play any requests that popped up throughout the night. Thanks again Diana and Jason for a fun filled night.
---
Reviewed on

3/04/2017
Melanie G
After watching our video...(I really couldn't remember half the night cause it went by so fast!)... man... our DJ, Jason, rocked it all night!!! Played what we wanted, when we wanted... we didn't want the night to end. We also were able to book the photo booth from them, our... Read More linens, and lighting. Super easy payment process and DJ even took all our linens home with him the night of so we didn't have to worry about that the next day. They offer pkgs for their services. Thank you!!
---
Reviewed on

2/28/2017
Miri K
Above and beyond expectations!!!
---
Reviewed on

2/04/2017
Sarah C
Really good services, showed up early and helped the day run smoothly. They played all the songs I asked for and on time. They also took request. They helped me out when I mistakenly thought I had more time then I did but didn't charge me extras all for it. Very good and I would... Read More highly recommend them anytime.
---
Reviewed on

1/29/2017
Emilia G
My husband and I hired Austins best DJs for our wedding the music was amazing! They played all the songs we requested and we also had the photobooth as well. Everybody enjoyed the photobooth and we loved it. We will definitely refer them to our friends and family.
---
Reviewed on

1/10/2017
Alex R
Austin's Best DJs were amazing to work with, giving us great tips on organizing our music and dancing and helping us keep track of special moments and key times in the ceremony and reception with their amazing organization. We also had some music requests that weren't on their... Read More list of standard music and they went out of their way to make it happen for us, I couldn't be more happy about that...because they certainly didn't *have* to do it. Their DJ service for our wedding was exactly what we wanted, great music to make our guests feel good about dancing and prices that can't be beat, and my guests loved Diana's Tiffany Blue DJ case! For the price, they can't be beat, and worked so well with our sort of difficult outdoor wedding to make it a success. They were available night and day when we had questions or needed to update song lists...a true commitment to customer service. I hope I don't get married again, but if I do and it's in Austin, I'll call them up! And they were super cool with a gay wedding, which was something we needed in a DJ
---
Meet The Owner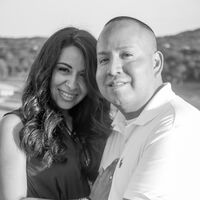 Jason & Diana
Jason has been a DJ for over 2 decades & has done thousands of events in central Texas. Jason attended Texas State University & completed a Master's in Education & also earned a Master's in Public Administration, from UTRGV. Diana has been a DJ since 2003 and has also done hundreds of events. Diana received her undergraduate degree from Saint Edwards University in Psychology, and earned her Master's degree from the University of Texas, in Social Work. Diana currently holds an LMSW. Jason & Diana are also certified wedding/event planners and will be happy to help you plan your special day!