Home

Ava's Bridal Couture
Details
Bridesmaid Dresses, Flower Girl Dresses, Mother of the Bride Dresses, Wedding Dresses, Dresses, Alterations, Private Appointments Available, Fashion
Contact Info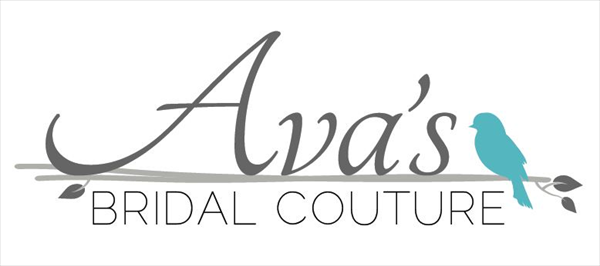 6500 Camp Bowie Blvd, Ft Worth, TX
Reviewed on

5/31/2016
Riki W
Ava's bridal is the real deal. They are patient, kind, supportive, and they listen to the customer. They are not pushy and allow you to take your time. The dress selection is amazing.
---
Reviewed on

2/03/2016
Lindsey C
I had a wonderful experience getting my dress at Ava's Bridal. Everyone was very nice and helpful.
---
Reviewed on

12/04/2015
Victoria B
All I can say is, "WOW"! Ava's Bridal has such a stunning collection of gowns. The ambiance is nice and cozy and I truly felt that I could take my time as I selected the gown and veil of my dreams. Thank you for everything! Xo Victoria Wedding Date: Nov 7, 2015
---
Ava's Bridal
Reviewed on

10/13/2015
Christina B
I not only purchased my Wedding dress, but also purchased the Bridesmaid's dresses. The assistance was always personal, friendly, helpful and they always knew me by name or by face.
---
Reviewed on

9/04/2015
Chelsea
I can't begin to tell you how amazing Ava's bridal is!!! Everyone there was amazing made me feel like family. I had originally purchased a dress there that was not maternity and ended up pregnant months before my wedding. They worked SO hard, spent so many hours making my dress... Read More perfect for my wedding. It's beautiful and I could not be happier! At 7 months pregnant I never thought I could look so beautiful in my wedding dress but they worked their magic and made my dress fit me perfectly! Thank you Ava's bridal for making my day that much more special!
---
Reviewed on

7/13/2015
The ladies at Ava's Bridal are all very sweet and helpful! They helped me find the dress of my dreams and made my experience very enjoyable!
---
The Dress & Service
Reviewed on

6/16/2015
Skye B
At Ava's Bridal you are treated like family and taken care of amazingly well. The day I went dress hunting Ava's was my first stop. When I told them this and even after I found my dress they insisted I go to all of my other appointments and try on other dresses (instead of... Read More trying to make a commission sale off of me). When my dress came in I had several fittings with Sue who made sure my dress fit my body perfectly and she even added pockets for me! They allowed me time in the store to just wear my dress and adjust. I would recommend Ava's to anyone, even if you do not find your dress there you will be happy with the service and the wonderful people.
---
LOVE Ava's!
Reviewed on

4/28/2015
Kacie M
I had such a wonderful experience purchasing my dress and having alterations done from Ava's Bridal. They have a huge selection of the most gorgeous dresses and their staff is so personable and welcoming. I can not brag on Sue enough, she is an extremely talented person and a... Read More pleasure to work with. I would definitely recommend Ava's to anyone looking for their perfect dress!
---
Want YOUR perfect dress? Find Ava's FIRST!
Reviewed on

4/03/2015
Jordann R
I found the perfect dress because I found Ava's Bridal first. Here's why... Every gal in at Ava's Bridal is driven by passion, COMpassion, dedication and the highest level of service. You do realize, your "perfect dress" takes months to cultivate, right? Anyone can... Read More "dog-and-pony-show" for a first-time appointment but as an extremely-pleased-purchaser of a dress from Ava's Bridal, I will personally tell you that finding your dress isn't done in a day. This is where Ava's Bridal shines -- Commitment, above and beyond. Seriously. Anyone can sell you a dress….but what happens after you write the check? THIS is the defining question that most brides forget to ask about (including me). Nearly up until the minute I walked down the aisle, Ava's never stopped working to earn my trust, serve me, help me, CALM ME :), educate and support me as the retailer of my beautiful gown. It takes MONTHS it took to take me from bride-without-dress to walking down the aisle in the dress that was meant for me. BEST BRIDAL ADVICE IN THE WORLD RE: "THE" DRESS? Finding a perfect bridal shoppe, like Ava's Bridal, is the more important decision prior to finding your perfect dress. I dealt with every lady at this shop. Each one worked and served me with 100% heart - EACH AND EVERY TIME. They are not only service-oriented (important when dealing with different personalities, different brides -- And their VERY different family members and influential friends!), but they are EACH knowledgeable. Sue, Ava's Queen Star Seamstress is, BY FAR, the best seamstress on the planet. As a bride, you have to understand the dynamics that go into fitting you into that dress. And she is ready for anything. I FELT LIKE I WAS THEIR ONLY CLIENT - even on their busiest days. While I didn't purchase a top dollar dress, I never felt like I wasn't worth a million bucks to them. To Ava's, I felt like a celebrity. They were fun, made me laugh when I was frustrated with other things - like work and wedding stress - and sent me encouraging Facebook posts during the in-between. THEY WERE THE BEST PART OF MY WEDDING EXPERIENCE. Ava's Bridal never pushed or pulled me in any one direction, instead serving as a knowledgeable guide. But the most important party? Pricing? Great. Service? Outstanding. Alterations? Phenomenal. Scheduling? Wonderful. 5-stars all across the board. Want to know the big difference though? They loved having me in their store and they were grateful I chose Ava's Bridal to not only be a part of my "big day," but chose them to be a part of my story. I know this because of how I was treated AFTER the dress was purchased. Your bridal shop gals will be a big part of your wedding JOURNEY and their top priority should be you. I, fortunately, didn't have to beg for this at Ava's. Yes, I love my dress. But the dress wouldn't have been anything without the PEOPLE behind it. I am forever grateful for the love and support Ava's Bridal offered to me throughout the MONTHS leading up to my wedding. In fact, if you have specific questions or would like a personal reference for Ava's Bridal, I welcome you to email me directly at [email protected]
---
Brides of all sizes will love this place!
Reviewed on

3/11/2015
Kelly B
I would rate Ava's Bridal with 6 stars if I could. I was very nervous before shopping as this was my first time trying on wedding gowns, but these ladies are awesome! Within seconds of walking in they made me feel comfortable and I started having fun looking through their... Read More gowns. From there on I had a blast the rest of my appointment, even with the gowns that were flops. I'm a plus size bride, if you're worried, like I was, about finding a salon that will treat you like the beautiful bride you are, then look no further, they made me feel awesome the whole time. Worried about not having plus size options to try on? I was worried about that too, but they have a great selection of plus size sample gowns to try on. The knowledgeable staff helped me when I was unsure about what would look good on my body and they can help you too. I haven't shopped for bridesmaid dresses yet, but we'll be going back and I highly recommend you check them out. I wish I could shop here for everything!
---
Best bridal shop in dfw!
Reviewed on

2/20/2015
kandace f
Ava's bridal is by far the best bridal shop in dfw. The whole staff treats you like their own family. The prices are very reasonable and the whole experience was great. You will not go wrong going to Ava's for your dress. I recommend them to all my friends and family. I just... Read More love sue (the owner). She's so amazing!!! She really wants to make every brides experience as flawless and memerable as possible. I can't say enough great things about this place! The best by far
---
I could not have been more pleased
Reviewed on

2/13/2015
Sydney S
I have nothing but wonderful things to say about Ava's. My mother and two younger sisters went with me to shop for a dress, we had about 5 appointments that day and Ava's was our first stop. When we walked in we were automatically greeted and warmly welcomed. Ms. Essie is who... Read More helped me with picking out my dress. I am extremely picky and I told her exactly what I wanted and did NOT want, she quickly gathered me some dresses to try on and the very first one I tried I absolutely fell in LOVE with, as did my mom and sisters. Ms. Essie did a AMAZING job picking the perfect dress for my body type. ** Ms. Sue did my alterations and she was amazing as well, it went so smooth, and she is such a sweetheart! I had three fittings and I completely trusted her judgment when she suggested what needed to be done and the end results are more perfect than I could of ever dreamed of. I highly suggest going to Ava's if you are wanting a place that will treat you good and are very accommodating. ***THANK YOU AVA'S BRIDAL FOR EVERYTHING! ***
---
Amazing Experience
Reviewed on

2/12/2015
A million thank you's to Ava's Bridal Couture for their exemplary service for me and my daughter, Cristina. From the first day we walked in, we were impressed with their knowledge and expertise. They made my daughter feel like a princess and very patient with her many fittings... Read More until the perfect dress was found. Sue made sure the dress was perfectly altered. We took the dress home and several weeks later, I noticed the Tiara was not in the bag. Of course, my daughter panicked and was hysterical. I called Kim and Sue and explained the situation, I feared they would not replace it. However, they did not question my explanation and immediately ordered an exact replacement at no charge and had it rushed order. Needless to say, words cannot express my gratitude to Ava's. My daughter is extremely happy and awaiting her big day, May 2. Thank you again Sue and staff for making my daughter look so beautiful. It was truly a memorable experience. We will certainly be recommending future brides to your business. Martha:)
---
Bride of the "Unforgettable Experience"
Reviewed on

2/11/2015
I am the bride of the previous "Unforgettable Experience" review. I am disgusted any owner would blame a customer for their own mistakes especially a customer who spent over $2,000.00. I feel it imperative people know what kind of an owner they're giving their business to. My... Read More wedding was in Sept 2014 in Iowa and I purchased my dress in Jan 2014 at Ava's Bridal. I was told my dress would be in within 6 months. We let the staff know my aunt would be doing the alterations (for free). My mom paid for the dress in full, $1,500. As June came, my mom began to worry and urged me to contact the salon. I was too timid so my mom contacted the salon. During two months she probably called 4-5 times and was never given an answer regarding when the dress was ordered or when it would come in and finally asked to speak to the owner as the situation wasn't getting any better. The owner never called her so she contacted the shop's other location Classy Concepts. She left a message with them to have the owner contact her. Nothing. I was contacted via text message by the salon and set up my first fitting on 08/24, 8 months after I purchased it! I went to the appt, put on a good face knowing that I now would be paying hundreds for alterations. Sue helped me and referred to herself as the "alterations manager" even though I knew she was the owner. I purchased $200 of jewelry, knowing I wouldn't be getting my dress back in time to look for jewelry. I was told the alterations would be $380 and I told Sue that she needed to contact my mom as she was going to pay for the alterations AND she wanted to speak to somebody in charge regarding her dissatisfaction. The clerk calls my mom and tells her the cost is now $430. My mom demands to speak to the owner. Sue FINALLY calls my mom and they agree to $300 and we would have to sign a non disclosure form stating that neither my mom nor I could ever speak negatively about Ava's Bridal (we've never threatened at this point to speak negatively). Next appt Sue attempts to apologize but just blames my mom for "making things complicated". I pay the $300 and sign the form which states nobody involved in my wedding can speak negatively about the salon. Sue tells me that my mom doesn't need to sign it. SIX days before I leave for the wedding Sue texts me stating that she will not give me the dress until my mother signs the form. I tell her that I will pay the original price and that the non disclosure form is invalid as I'm worried I will not get my dress. I go in to pick up the dress and the price is now $530. I am livid. I assume I owe $130 more but the clerk tells me that I'm wrong and it's Sue's "day off". I get the dress, walk out, place it in my car and contact the police myself. Sue finally shows up. The police tell her that there's nothing they can do as she is unable to show proof of what I owe her and it's a civil issue. I continue to agree to pay $130 that I believe I still owe even though the police say that I don't have to. She agrees as she realizes there's nothing else she can do. My mother posts an honest review in regards to this experience and the owner's response makes me sick. This is your business. It is YOUR responsibility to return phone calls and ensure customer satisfaction. People that spend $2000.00 at your business deserve to be treated with dignity, respect and honesty. You lack these qualities and it makes me absolutely sick that I chose your business. Holly Huprich
---
Must have! Don't go elsewhere!
Reviewed on

1/22/2015
Wish I would have gone here first! My other experiences at large chain bridal vendors was NOT was I was expecting, and I'll never refer there, even for my bridal party. Ava's is AMAZING and locally owned. I can't even explain how helpful, friendly and enthusiastic the entire... Read More team was! I felt at home the second I stepped in the door! Essie was so patient with me (I tried on the same dress 3 different times just for comparison). She was so helpful and really took time to understand what exactly I was looking for (even though I think I changed my mind once in the boutique) - she even ended up finding my dream dress for me! I'll definitely send all future brides here!
---
Unforgettable Experience!
Reviewed on

1/08/2015
Dealing with Ava's Bridal Couture in Fort Worth, Texas, (aka Classy Concepts Bridal) was an unforgettable experience…it was a nightmare! We purchased my daughter's dress in January for a September wedding (their contract stated a 4-6 month lead time) and after repeatedly... Read More contacting the salon from July through the end of August to find out when the dress was coming in (and leaving a message for the owner – who didn't call back), it arrived barely three weeks before the wedding and too late for us to have the alterations done by a relative in another state (for free). Hmmm…they were never able to tell us when they actually ordered the dress. We informed the salon at time of purchase that they would not be doing the alterations but because the dress didn't come in on time, we were forced to have Ava's Bridal do the alterations anyway and that's when the real problems started. Their alteration cost kept changing and I won't go into all the sorry details but when I refused to pay anything until the owner called me then things really went downhill. They literally held the dress hostage. Upon the advice of the owner of my local salon (I live in a different state) and the dress manufacturer's representative (whom I contacted to express my dissatisfaction), my daughter entered the salon for her final fitting two weeks before the wedding and ran out with the dress, locked it in her car, and called the police. The police came, my daughter showed them her payment receipt, and she kept the dress…enough said. While our original sales person was great to deal with, I can't say the same for the owner of this salon who was nothing less than combative. Before you shop for a bridal dress at any salon, you should be armed with questions. Ask how soon the dress will be ordered once you sign their contract and pay a deposit. Consider telling them the wedding date is 3 weeks sooner than it really is if you need extra time. Ask for all of the dress information (manufacturer, model, style, etc.) and ask for a copy of the order confirmation from the manufacturer once the order is placed. Call or visit the salon regularly to check on the dress – keep track of the dates and who you spoke with. Ask to see a pricing sheet for alterations and find out if the cost goes up for a "rush" job. If a discount is offered for payment in full, think about whether you really want to do that. Using a credit card may protect you for 60-90 days if you need to dispute a charge but after that it gets a little dicey. Don't be afraid to call the Secretary of State's office to find out who the owner is or the Attorney General for your state to lodge a complaint against the salon if there is a problem. I never expected that purchasing a wedding dress would turn into such an ordeal and I hope your experience is better than ours!
---
My Dream Dress
Reviewed on

1/05/2015
Bailey B
I cannot say enough great things about Ava's. My experience was amazing. I went with my mother and grandmother for this first time to look at dresses, not expecting to find the one but just to look around at shapes and boy was I surprised! It was about the 4th dress I tried on... Read More and when I walked out all three of us started crying at the same time!! They quickly ran and got us mimosas to make the moment even more special. The most amazing part was, after I fell in love with it, my mom told me thats where she also found her wedding dress many years ago! I probably tried on 100 more wedding dresses across DFW, but Ava's dress stole my heart and I went back to get the dress I found there. The ladies that work there are so kind and sweet too! They really make you feel so special and beautiful. I also ordered my bridesmaids dresses from Ava's. They were such great help and I loved every moment with them.
---
Amazing selection of Diva Size dresses
Reviewed on

12/15/2014
Katherine C
Being a plus size bride it has been a struggle to find salons that have a decent supply of plus size dresses. I was recommended to this salon by Bliss Bridal salon. I had a great experience with them but they did not have a huge selection. So they told me to go here. We... Read More arrived about 30 minutes before closing and the employees allowed us to look at the dresses to see if there was enough there to make an appt. No other salon has done that. We looked and they had an entire wall of what they refer to "Diva Size." They had from 14-28. There were more than enough to try on. I pulled about 8. They were all within my price range and beautiful. I was actually able to fit into all of them. My favorite one was one I would have been able to buy straight off the rack saving me hundreds and time. Essie was super helpful and the other girls were wonderful too. It is a cute little shop, very friendly staff. Although I did not get my dress there, I would recommend them 100%.
---
Great Wedding Dress Shopping Experience
Reviewed on

12/10/2014
Jasmine T
I had an absolutely amazing wedding dress experience. Vicky was the lady who helped my find the dress of my dreams. I cannot say the same for the bridesmaid's dresses.I ordered by the deadline my bridesmaid dresses and it ended up being almost to late. My dresses came in... Read More with 3 weeks to spare. I was super upset because if they gave me a deadline I should have had more time then that to get them in, picked up, and altered.
---