Home

B Kubic Photography
Details
Engagement, Trash The Dress
Online Proofing, Digital Files, Photo, Second Shooter Available
Contact Info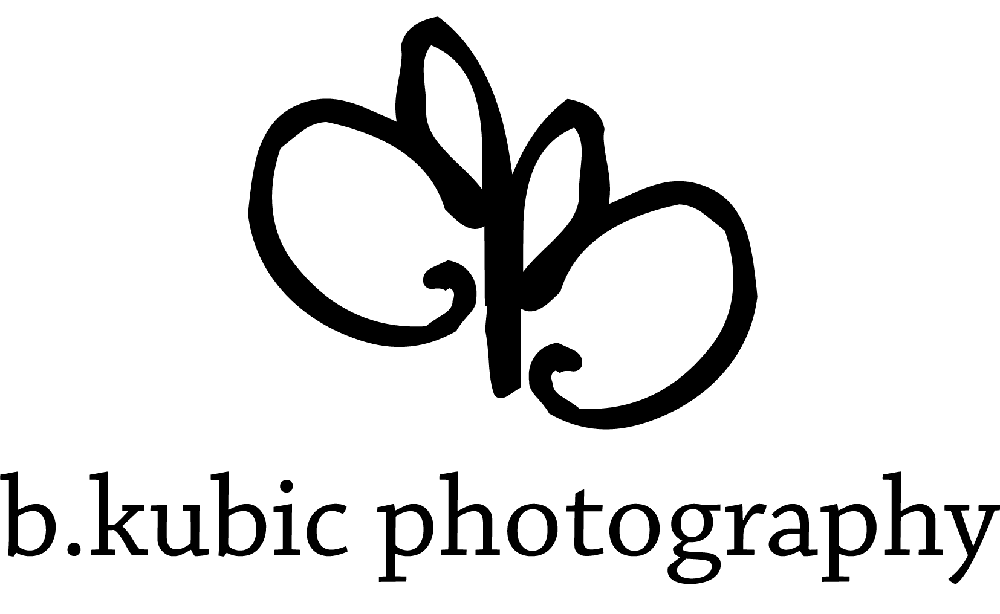 Love B Kubic!
Reviewed on

12/19/2014
Margaret B
This sister duo was super sweet and easy to be around. The one thing I wanted from my photographer (besides good pictures), was an easygoing personality because, lets face it, your photographer is the one person in your face ALL. DAY. I loved having them around, my pictures... Read More were great, and the turn around in getting me the edited images was super fast. I'd definitely recommend them!
---
Slightly Disappointed
Reviewed on

7/18/2014
Victoria M
E-Session: We went to dtown Detroit. Breanna/Brittany were game to go to whatever locations. They gave us direction on where to position ourselves & pics turned out great! We met w/Breanna to go over our wedding pics/list of people we wanted in our pics. I emailed Breanna... Read More pics of wedding poses that I liked that I wanted to do for the day. I didn't want to seem pushy/controlling in regards to the poses & Breanna was flexible. I asked if they could take pics of my guests at their tables. It was more traditional, but Breanna reported that they normally don't do that & they will get plenty of our guests dancing. Wedding: Brittany/Breanna were on time/dressed professional. However, I found myself all day instructing pics/poses that I wanted. Throughout the day I felt like the director of the pics & Brittany/Breanna were just taking the pics I wanted. I wish they took more control in posing us & studied the pics I sent them earlier to initiate the poses. The day of things went smooth & they were flexible w/where we wanted to go. We made sure to provide them w/food during dinner. The most disappointing thing was once we got the pics back. The pro is that the quality of the pics were great! They have great equipment & know how to get the clearest pic. The con was that the pics themselves were sloppy. They took a pic of my dress & they didn't remove my mom's dress or 1 of my maid's dress. So the pic of my dress has 2 dresses to the side w/the bags on them. The bridal party pics had ppl's eyes closed, hair in their face, & looked messy. I wanted pics of the reception area b4 guest arrived. But there were no wide angle shots, just close up pics. Lastly, there were a ton of pics of my guests on the dance floor, but the guests that did not dance were nowhere to be seen. Brittany/Breanna are lovely ppl & I don't mean to be a nag, but I wish the pics themselves had more attention to detail & editing.
---
WONDERFUL!!!
Reviewed on

6/07/2014
Jessica M
Breanna and Brittany were absolutely wonderful! When we were looking for a photographer for our engagement and wedding photos, we were really looking for someone who we could feel comfortable with, because taking lovey-dovey pictures in front of someone else isn't exactly... Read More comfortable! From the moment we met Breanna, she made us feel completely at ease. She had wonderful ideas for poses, and didn't mind when we wanted to try some Pinterest poses of our own. Her prices were very reasonable, and the turnaround time between the day of the shoot and receiving our photos was amazingly quick (for both engagement and wedding photos). I completely recommend Breanna and Brittany. They take great photos and are wonderful to work with. We have gotten so many compliments on our beautiful photos. Thank you, thank you, thank you!
---
Use them!!
Reviewed on

6/02/2014
Kelly G
B Kubic Photography was an amazing vendor right from the first meeting. Breanna met with me at a coffee shop, took the time to explain everything and was simply a nice person to talk with. I can't say enough about how important it is to feel comfortable with your photographer!... Read More Our engagement photos were fantastic and they just shot our wedding. We only have a few photos of our big day so far but I like what I'm seeing! I can't wait to see the rest. Communication throughout the entire process was also outstanding. I highly recommend B Kubic Photography! Feel free to contact me directly if you want more feedback.
---
AWESOME!
Reviewed on

2/13/2014
Megan
We love our wedding photos, they turned out fantastic. Thank you ladies!
---
B Kubic Photography - Hire them
Reviewed on

11/23/2013
Katie B
My husband and I used Breanna and Brittany, the sister duo that makes up B Kubic Photography, for our engagement photos in late 2012 and October 2013 wedding in Metro Detroit. Not only were they professional and courteous, but they made every session fun and easy. My husband and... Read More I have so many beautiful, natural photographs of us that I didn't even know the ladies were taking. They were stealthily snapping away without us even knowing it, making for a stress-free photo session. For the posed group shots during the wedding, they were quick and came up really creative poses and settings that made for such amazing photos. We could not have been more pleased with Breanna and Brittany. I recommend them to anyone getting married in the Metro Detroit area, or anyone getting married at all. Fly them out. You won't be disappointed. I should mention that during this process my husband and I were living in Texas and planning and Michigan wedding. Breanna and Brittany were more than willing to answer emails, phone calls and have many Skype sessions with us. They are very accommodating. These ladies seriously ROCK!
---
Amazing service!!
Reviewed on

11/12/2013
Courtney P
I found B Kubic Photography online, I decided to go with them because of their competitive pricing and once I met with Breanna, I knew I for sure didn't want to go anywhere else! I was not only impressed with their work. I was also impressed with how friendly and comfortable... Read More they made me feel!! We hadssome good laughs during our engagement session, which is very important to me because I don't like "professionals" who come and act like YOU are wasting their time. I did not feel this way at all with them and would recommend them to everyone!! Our pictures turned out perfect and beautiful!!
---
Awesome and unique pictures!
Reviewed on

4/12/2012
Lindsay B
Breanna was my photographer at my wedding and I was very pleased with the level of expertise, unique poses, and truly excellent photos she was able to capture! My husband and I cherish our wedding pictures and truly feel so lucky to have had a great experience with our... Read More photographer. Our pictures truly captured the spirit of our day and we are very thankful. My husband and I would recommend B Kubric Photography very highly. B Kubric Photography was also used for my sister's wedding in Chicago. They were able to capture such unique pictures such as a picture by a horse and buggy with an architechual backdrop of a modern building. B Kubric Photography has an amazing talent to capture your day and not make you feel that they are even there. They are able to work with all types of people and have the ability to capture the day in such an unforgettable way. Thanks again to B Kubric for all the amazing photos at my sister and I's wedding. Lindsay Patlewicz- Royal Oak, MI
---
Use our messaging tool to connect with vendors anytime, anywhere. Stay organized, all in one place.