Home

Ballroom Dance Chicago
About this Vendor
Personalized Wedding Dance Lessons
We are experts at making you confident, impressive dancers. Our wedding specialists work with you to customize and polish the first dance you envision. Whether you are looking for basic steps or full choreography, the patient and encouraging instructors at BDC ensure you'll enjoy learning together.
Details
Contact Info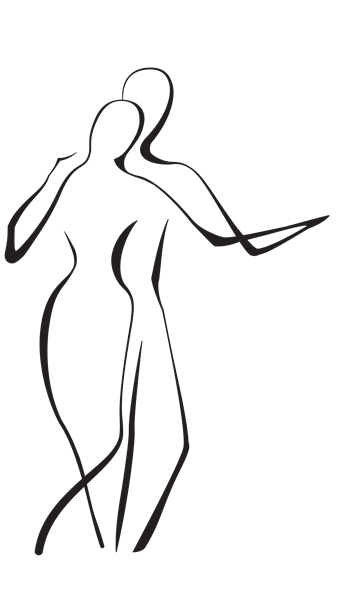 4039 B N Ravenswood Ave, Chicago, IL
lot of fun
Reviewed on

10/30/2012
Kasia N
Wanted a decent first dance with my wife and found this on theknot.com. Have a free 30 minute assessment so we gave it a try. We worked with the co-owner, Matt. He was a lot of fun and made the lessons enjoyable and set the pace to match our skill level. Very patient. Lessons usually started with a few glasses of wine to help me out. the other instructors seemed to have a great time too working with their students. He structured our wedding dance in line to how many lessons we were taking and by how fast we picked up new moves to get a dance prepared in time for our wedding. It went awesome! as of our last lesson they were getting ready to move literally across the wall from their current place to a much bigger location. We look forward to taking future dance lessons there. Only downside is dance lessons are not cheap but you are paying for an hour for you and your partner with a private instructor.
---
Dancing Crash Course!
Reviewed on

10/29/2012
Elizabeth C
My fiance and I arrived for our first dance lesson unprepared without a wedding song, minimal prior dance instruction, and only 8 weeks to go before our wedding. Szewai and the entire BDC team could not have been more helpful. Rather than having a rehearsed choreographed first dance, Szewai taught us some basic steps and transitions that could be used for a number of our songs. She was always patient and encouraging, but also not afraid to give accurate feedback to help us improve. As a result, we had a lot of confidence going into our first dance and received tons of compliments on it. In addition, the entire BDC team was always very welcoming and friendly when we arrived or left.
---
A Wedding Must!
Reviewed on

11/04/2011
Gina Z
We took lessons from Szewai (and a some from Matthew) to prepare for our wedding. I can't say enough awesome things about this studio and the teachers. I could seriously write 2000 words about how much I love BDC if I had the time. Not only are the teachers great at teaching you how to dance, but they are fabulous people who I love seeing every week. My husband and I studied the rumba and smooth swing for 4 months prior to our wedding. The lessons were totally worth it, we looked AMAZING during our first dance… standing ovation amazing. Szewai not only taught us dance technique and lead & follow skills, but brought out a love of dance that both my husband I didn't know we had. We've used our dance abilities for more than just our first dance, we now hit the dance floor at all social functions. We have continued lessons after our wedding and there are two reasons why: 1) The teachers are fantastic at teaching dance. We've learned so much and seen incredible progress in the last 9 months, neither of us thought it was possible to reach the point we are at today. We could not dance when we started lessons and we now hold our own on the dance floor. I never thought I would say I can dance the fox trot, smooth swing, single step swing, rumba and salsa! 2) The atmosphere in the studio also keeps us coming back. Wedding planning gets stressful! The atmosphere at BDC is laid back and fun. The lesson always started with a glass of wine and I quickly forgot whatever was bothering me once my husband and I started dancing. I found myself looking forward to class as a time to de-stress, spend quality time with my husband and socialize. Swewai and Matthew do a spectacular job of creating a fun vibe that keeps us coming back for lessons.
---
Such a great place to learn how to dance
Reviewed on

2/11/2015
Sarah H
Can't say enough good things about BDC. In about six weeks, Lydia was able to help my husband and I create a first dance that was both memorable and fun despite the fact I have absolutely no sense of rhythm. She is a wonderful teacher, patient and funny, making us laugh all the time and making sure we were comfortable with each part before moving on to the next thing. We've decided to continue our lessons because we enjoy them so much and they are a guaranteed date night each week. Everyone at BDC is warm and welcoming, making it a great place to spend at least an hour a week.
---
Great Lessons!
Reviewed on

11/10/2014
My fiance and I had a wonderful experience at BDC! We worked with Lydia and loved her! She is super sweet and we had a blast working with her. We were always laughing and having a great time throughout our lesson. Taking breaks in between turns to sip on complimentary wine :) BDC has incredible customer service and they personalize your entire experience. They send reminder emails about each dance lesson that are personal not just a computer generated email. The week of our wedding we got two emails wishing us good luck on our dance. After our wedding, we also received a few congratulatory email as well as a hand written note from Lydia. BDC also offers free showcases for you to go and practice with your partner pre-wedding or just for fun. The space is also a beautiful loft space that was very cozy. We couldn't have asked for a better dancing experience. We plan to keep coming back now that our wedding is over to see Lydia because we had so much fun!
---
From Broken Toenails to Twinkle Toes
Reviewed on

10/28/2014
Cheryl H
The entire team at the studio makes you feel relaxed and welcome from the first time you walk through the door. Cathy has been an **amazing** instructor, taking the time to get to know us and find what teaching method works best for us. We took lessons for our wedding, and really appreciated the effort/attention given to the individualized lessons. We feel so much more comfortable and learned a lot within a short time. Highly recommend the studio - ask for Cathy!
---
Wedding Savior!
Reviewed on

10/15/2014
Brittany S
My husband and I strolled into BDC a few short months before our wedding and were hoping we could pull something together that didn't consist of dancing in a circle. We both enjoy dancing, but neither of us had any significant training. Matthew took us under his wing and used our 10 week time span to create wedding dance we never imagined. My husband and I soon found ourselves practicing EVERY night (with a lot of fighting about who was right about the dance routine) because we didn't want to embarrass ourselves at our wedding, but mostly because we didn't want to embarrass ourselves in front of Matthew. He put so much thought and effort into our dance and gave us some wonderful wow factors. We never thought we would have several lifts in our dance...We still have friends who come up to us to tell us how wonderful and touching our wedding dance was. Thanks to BDC, we felt very prepared going into the wedding dance on the day of. BDC offered a lot of opportunities for us to practice in front of other dancers taking classes. When it came time to dance in front of our wedding guests, it wasn't quite so overwhelming. My husband and I will never forget our wedding for many reasons, but now our wedding song has so much more meaning and memories attached to it. We can't thank BDC enough for making our special day even more amazing and for making the wedding planning process more bearable knowing we could relax and have fun during our weekly dance lessons! We LOVE Matthew and all of the other amazing dance instructors!
---
The best experience ever!!!
Reviewed on

10/14/2014
I took lessons with Mathew, twice a week! We had an amazing time because staff in a studio is great, very professional and helpful! I couldn't ask for a better team to get us ready for our first dance! It came out to be so beautiful and what I heard fun to watch. Ballroom Dance Chicago is the best studio to go to if you want to make sure that everyone on your wedding will be impressed by your first dance!!! I love all the staff and that's why we are continuing taking lessons even after our wedding!!! It's just soooo much fun!!!!
---
Favorite Part of Wedding Planning!
Reviewed on

10/14/2014
Emily M
My husband and I knew that if left to our own devices, our first dance at our 300 person plus wedding would look like a middle school dance gone wrong, so we signed up for weekly lessons at Ballroom Dance Chicago. We took classes for about four months prior to the wedding, which turned out to be more than enough time for them to whip us into shape. Our instructor Rachael taught us swing and foxtrot basics so that in general we looked like adults when dancing, and also helped us choreograph an amazing dance to our song "Be My Baby," complete with dips, fancy spins, and footwork. Thanks to Ballroom Dance Chicago, we killed it at our wedding. We got a standing ovation with people cheering. My mom said that after seeing us dance, everyone wanted to get up on the dance floor immediately after dinner so that they could be like us. I was also even able to keep up reasonably well when the old Italian men in the family and young Cuban cousins from Miami wanted to dance with me later on on the dance floor. In addition to having a great payout at the the actual wedding, this was by far the funnest part of the planning process for us. It was really relaxing and a nice break from arguing about linen colors and dahlias versus peonies in the rest of the planning process. Rachael is super cool, funny, and authentic, so we really enjoyed the actual dance classes as well. I would definitely recommend investing in dancing classes as part of the wedding process - it's one of the few things you'll take with you after the day is over. And I would definitely recommend Ballroom Dance Chicago to help get you ready to kill it on the dance floor at your own wedding!
---
The most fun ever
Reviewed on

9/30/2014
Sherry M
From our very first lesson we fell in love with Matthew. He made us feel comfortable and relieved (my) shyness at not being a very good dancer. He helped us choreograph a special number and I know we will have a blast performing it for our family/friends. We so looked forward to our weekly lessons. The studio is gorgeous and the other dance instructors are so very sweet and friendly. I hope that in the future we have special date nights and splurge with a lesson and dinner.
---
Dancing Made Easy!
Reviewed on

9/26/2014
Ballroom Dance Chicago has a beautiful studio with an amazing staff. For years I had wanted to take dance lessons so I would be encouraged to step out on the dance floor without the fear of looking (or feeling) awkward. Fortunately, my fiancee had some previous experience with ballroom dancing and was excited at the opportunity to locate a dance studio. Our initial consultation at BDC was with Matthew. Although excited at the idea of finally learning more structured dance, it also had me a little nervous. Surprisingly, all those nerves faded away once we finished the initial information segment of the consultation and started dancing. Although initially somewhat apprehensive, once I saw Matthew demonstrate some basic moves with my fiancee I realized the potential. Unlike being intimidated by watching two professionals dancing, I was able to watch my fiancee move around the floor and picture how the two of us could look. For starters, Matthew's approach to dancing focuses more on functional/practical dancing. By this I mean the practical application of different dances. This made a lot of sense, considering most times while dancing you have limited floor space to use. Although you are taught how to dance on a large, open floor, you also learn how to modify those moves to work on a more crowded dance floor. Another great feature of BDC are their dance events. These events provide additional group lessons, allow you to practice dancing on a more crowded dance floor and provide a great opportunity to mingle with other students. I've been extremely thankful for these events as they've helped me build confidence in my ability. Although Matthew has been our instructor from the beginning, we've had the opportunity to interact with the other instructors at BDC during our lessons and also during the dance events. It's very apparent that BDC is like a big family that loves to dance. The very friendly and helpful staff also creates a great energy in the dance studio. When we started taking lessons we weren't sure what direction we wanted to take with our first dance so we decided to try different dances to determine our best options. Of course the more we learned, the more we wanted to learn. What began as a decision to work on a dance for our wedding has grown into our ability to dance to various types of music with a decent selection of moves. BDC has been amazing place to learn how to dance - relaxed environment, friendly and professional staff, large, bright and open studio space. The best part, as my fiancee can attest to, is my willingness to actually go out on the dance floor now.
---
The Absolute Best
Reviewed on

9/14/2014
Kelli D
Whether you have dance experience or not, CBD is the absolute best place to be when it comes to preparing for your wedding dance! Every person on staff is warm, friendly, welcoming, and most importantly, talented. It's beyond clear that each instructor invests time and energy getting to know you as a couple so that the choreograph fits the your personalities and style. Lessons go by fast because of how fun they make it. We had such a wonderful experience working with them that we continue to spend time at the studio learning dances.
---
Personalized Dance Lessons - Highly recommended
Reviewed on

9/14/2014
Chrissy S
First of all, I think doing dance lessons to prepare for your wedding is essential. We had so much fun including a weekly lesson in the preparation and now we have a new activity to do together at every wedding and event that we will go to in the future. It is a romantic break from the potential stress of wedding planning and regular life. Second, if you do dance lessons in the Chicago area, you should definitely use Ballroom Dance Chicago. We bought 20 lessons and it was worth every penny. Lessons are personalized and one-on-one. The instructors are personable, fun and professional. We used Lydia for all but one of our lessons, but you can tell that the other instructors are just as friendly, energetic, and patient. I don't think we would have had the same experience at another studio. Third, we nailed our first dance! You should know, we were very inexperienced at first. At my cousin's wedding (two weeks before ours) we were complimented on our dancing. At our wedding, we had so many cheers it was magical. We were confident and not nervous. It made it so much fun. I can't recommend the studio more highly, it was one of the best experiences of our wedding.
---
Top-notch lessons & instructors!
Reviewed on

9/12/2014
Amanda M
My husband and I used Ballroom Dance Chicago to learn the basics for our wedding. Our instructor, Cathy, was a gem! She helped us narrow down our song, taught us various styles of dancing, and never ridiculed us for not having practiced. Every lesson was filled with laughter and encouragement – which is what we really needed. Not only did we have a lot of fun dancing every week, the studio is extremely inviting and everyone there is beyond friendly. Even though our wedding has past, we're contemplating going back just for fun!
---
Thank you!
Reviewed on

9/11/2014
My now husband and I walked through the doors at BDC hoping for some help with our not so smooth moves. Instead, we were actually taught to dance. For real. Our teacher, Rachael, proved to have the patience for our slapstick interpretation of the Foxy and once we zeroed in on the right song, she was able to turn slapstick into turns and dips. The team at BDC was always welcoming and some of the most creative, patient, talented people you will ever work with. In fact, like us, there's a good chance you'll be revisiting the studio even after the wedding. Because who doesn't want to show off with their partner on the dance floor? ;)
---
Lydia is great!
Reviewed on

8/12/2014
Candice G
My husband and I had 5 dance lessons with Ballroom Dance Chicago. To say he was extremely reluctant to go to dance lessons would be putting it mildly. However, I was concerned we would look like we were at a middle school dance if we didn't do something about it. Lydia was patient with us, and we both saw tremendous improvement. On the day of the wedding, we executed all of the steps, and received a lot of compliments on our dance. Lydia always pre-confirmed our appointments with us, and everything about Ballroom Dance Chicago was very professional. I would highly recommend them.
---
Helped Us Create a Special First Dance
Reviewed on

6/28/2014
Marie R
With just 7 lessons, Ballroom Dance Chicago helped us put together a beautiful and special dance for our first dance that wowed our guests. The instructors are awesome. They work with where you are and are always encouraging. The emphasis was on looking good - not perfect form. There were even hints on how to cover fumbles. On top of this, it was a lot of fun! In fact, we're going to continue taking lessons with them. If you want to look good for that first dance, this is the place to go. We highly recommend them.
---
BDC
Reviewed on

4/28/2014
Elizabeth P
BDC is fantastic. We took lessons in the months before our wedding so that our first dance wouldn't consist of us just moving around in slow circles. Mission accomplished. Liz & Lydia were so stinkin' nice, as was everyone else there. I really started looking forward to seeing them every week, picking up a new move, and enjoying a splash of wine as well. We're not pros now, but we weren't aiming to be. They made us feel super-confident about dancing in front of everyone we know! I could not recommend BDC more highly.
---
Great school!
Reviewed on

12/03/2013
Ballroom Dance Chicago is awesome. My wife and I came there to learn two dances for our wedding, waltz and tango. We ended up taking a lot of lessons. It worked out very well and it was lots of fun to boot. The instructors at BDC are great: patient, easygoing, professional and knowledgeable. We worked with Katryn, Rachael and Matthew and enjoyed learning with all of them. In short, I can't recommend BDC enough and we'll be definitely coming back to learn more dances.
---
Highly recommend!
Reviewed on

11/13/2013
Kathleen L
We had a great time learning to dance before our September wedding. We weren't sure if we wanted to take dance lessons but are so glad we did! We worked mostly with Matthew and Kathryn- they were amazing as were all the other instructors. They helped my fiancé pick out some great dance shoes and gave us a ton of great tips. Dancing lessons were great stress relief from wedding planning, and the studio is the best atmosphere- relaxed, fun, and great lessons all at the same time! We had the best time at our wedding, and really enjoyed our first dance thanks to BDC! You will not regret it!
---
Awesome Experience!
Reviewed on

8/27/2013
Luca L
When my wife first approached me about dance lessons for our wedding, I was a skeptic to say the least. I thought it was just another unnecessary expense; however, I quickly changed my mind! Mathew, the founder, is a masterful instructor and was able to teach two of the stiffest people on the planet (we have no rhythm), a dance that yielded beautiful pictures and lots of applause. We are very grateful to Ballroom Dance Chicago for teaching us our first dance and giving us memories that will last forever. The studio is beautiful, the staff is great, and you will learn something in every session! We still use the different techniques and moves that Matthew taught us at parties and weddings! I highly recommend Ballroom Dance Chicago; it was really an exceptional experience!
---
Wedding Day Dance - PERFECT!
Reviewed on

8/15/2013
Julie T
Ballroom Dance Chicago made us look like pros on our wedding day!!! Our instructor Kathryn - LOVE, LOVE, LOVE!! She took two people who have never done any type of ballroom dancing and made us feel comfortable in our dance shoes. And she did it all with a wonderful sense of humor...she is a doll and would highly recommend her! The venue is really nice and while you are in there with other couples - you feel like you are just dancing with the two of you. Oh and did I mention they give you wine and Jelly Belly's!?!? The best! Also, my husband and I enjoyed the sessions just in general and see ourselves going back for a fun date night or to learn a different type of dance like swing or salsa.
---
Look no further! Schedule your first lesson ASAP!
Reviewed on

8/14/2013
Chelsea B
LOVE! Ballroom Dance Chicago was simply amazing. My husband and I started taking lessons a few months before our wedding and truly looked forward to every session. Everyone at the studio is welcoming, warm and fun to be around. Our lessons were with Matthew who we adore! Neither my husband or I had ever taken a single dance lesson before in our lives so we were a bit nervous to get started but after two minutes at the beautiful studio we were having too much fun to be nervous at all. Our first wedding dance was a big hit at our reception and we continued our lessons in order to learn some additional dance styles and to have an excuse to have some wine and dance together at BDC! Thank you to everyone, especially Matthew! Look good feel good, Scott & Chelsea Brown
---
We came back for more!
Reviewed on

8/14/2013
Julie J
What's most telling about our experience with BDC is that in the year since our wedding, we've continued taking lessons just about every chance we get. Our once to twice weekly lessons have been consistent highlights of our weeks. Considering our wedding goal of choreographing a first dance, our skill level (total beginners), and our time frame (3.5 months), Matthew and Kathryn thoughtfully helped us select from among a handful of candidate songs, ultimately choosing a song with multiple tempo/mood transitions since these would help showcase a variety of styles. They taught us efficiently, for each section focusing first on the basic pattern and then progressively refining our technique as time allowed. They were attentive and patient, even teaching us back-up plans and details like how to mitigate the tendency to dance too fast during a performance. We enjoyed working with such enthusiastic instructors, and wound up spending more than 30 hours in the studio before our wedding. To this day, our friends can't mention their own first dances without qualifying it: "Well, it wasn't as good as yours, but...." Ballroom Dance Chicago really made our first dance. Having come to know the staff better in the subsequent year, I continue to be impressed with the studio's focus on quality instruction. Their staff are selected not only because of their personal accomplishments and knowledge of dance, but also because of their interest and skill at teaching. They each strive to understand their students' needs and help them to meet their goals. I have also realized that those lessons were one of the best investments I have ever made. Having started without any experience, BDC opened up the world of dance for me. It's a wonderful way to spend time with one's spouse, and I expect we'll keep on dancing, even when we're old and gray.
---
Parent of the groom
Reviewed on

8/14/2013
Brian L
My son and bride to be are taking dance lessons for their up coming wedding and says that this place is great! They are really enjoying themselves.
---
Send Message