Home

B&M Catering Company
About this Vendor
B&M Catering
We have been providing Clambakes, Pig Roasts, Barbecues and Bar Services for nearly thirty years. Whether you're looking for a formal sitdown dinner with linens, fine china and glassware, or a casual feast with a more laidback atmosphere, B&M can help. From Classic Clambakes to our elaborate This Ain't Yo Mama's Traditional Wedding Menu to simple Barbecues, Brian and Mickey will help you make your wedding the memorable day it should be....... a true reflection of you and your unique style. We will work with you to design a menu that fits your taste and your budget. If you would care to talk in person or taste our cookin', just let us know. Our commissary is in Pawtucket, RI, and we would love to have you drop by. Call us at 1-800-722-2526 to set up a time to stop in.
Details
Hawaiian, Northeastern, Southwestern, American, Italian, Latin American, Mexican, BBQ, Seafood, Specialty
Buffet, Catering Clean Up, Catering Delivery + Setup, Family Style, Menu Tastings, Passed Appetizers, Seated Meal, Servers, Food + Catering, Service Staff
Contact Info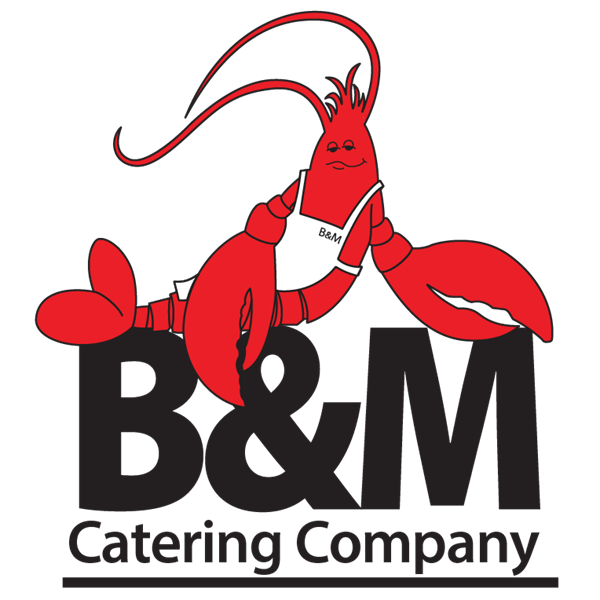 Reviewed on

10/10/2017
Chloe D
The food was excellent! B&M customized the menu perfectly to fit our desires and budget. They delivered it on time and it was fresh, delicious and everyone raved about the food. The lemon pepper chicken and eggplant parmesan were fantastic! I would recommend them for any... Read More special occasion!
---
Reviewed on

7/31/2017
Lea L
We are so happy that we chose B&M Catering for our wedding on 7/21/17! From the initial contact/tasting to the wedding day, everyone at B&M was helpful, friendly, and easy to work with. With our wedding being in July, at the beach, and in Newport, we knew we wanted a... Read More quintessential Rhode Island summertime meal including clam cakes, chowder, and lobster! We chose a modified clambake menu and added the barbecue chicken as another choice for those who didn't like lobster. From the very beginning, B&M was honest and gave us options to SAVE money-not spend more, like most other catering companies we met with! We eliminated some of the other items on the clambake menu, but still had sooo much food and everyone had plenty to eat! Not to mention all the comments and compliments we got about how great the food tasted! If you're looking for excellent food, reasonable pricing, and an amazing group of people to work with, B&M is your only choice!
---
Reviewed on

11/10/2017
Katherine A
We had B&M cater our wedding this past weekend. The food and service was absolutely incredible. From the first moment we made an appointment, we were blown away by their hospitality, their knowledge and their professionalism. We were able to create the menu we wanted, at a price... Read More that worked for us. On top of that, the food was delicious, everyone was impressed. The staff was so accommodating and friendly, we couldn't have asked for a better company!
---
Reviewed on

11/02/2017
Morgan S
When planning our wedding, all we knew is that we wanted a BBQ buffet and after a food tasting more than a year before our date, we knew B&M was the one. The food was amazing!!! And service was phenomenal. All of their staff was extremely professional and catered to all of our... Read More guests needs. Susan also went above and beyond to make sure my husband & I had everything we needed throughout the night and didn't have to lift a finger or go out of our way for anything. Our guests are still talking about how good this food was. They were also really easy to communicate with and quick about answering all of our questions. They assisted with almost every aspect of the reception including setting up all of our tables and chairs, decorating all of the tables, dealing with our cakes as soon as they arrived at our venue, moving the bar from our cocktail hour to reception space very quickly and much more. The first time I saw my reception space all set up was at the start of the reception and I was blown away by how well they did. B&M exceeded my expectations!
---
Reviewed on

8/17/2017
Leah C
We did a BBQ buffet for our reception and everything was fantastic. We knew right from the tasting that this was a great company. Tons of delicious food (and leftovers) for a great price and professional staff.
---
Reviewed on

7/24/2017
Sara S
We had been to another wedding that used B&M and they were the first vendor I decided on when we got engaged. They were wonderful to work with, went above and beyond to provide the menu we wanted, and the food was absolutely delicious.
---
Reviewed on

10/17/2016
Rachel O
B&M is the best! The food was delicious and our guests were very happy with it. They were so helpful leading up to the day, the service the day of was fabulous, and they even boxed up the leftovers for us to take home! I would 100% recommend B&M for any event :)
---
Reviewed on

10/09/2016
Amanda C
We worked with B&M for our wedding on Sept 25th, 2016 at Terrydiddle Farm in Rehoboth. From the tasting to our wedding the food was perfect. The presentation and the taste of the food was perfect! There was plenty of food for everyone with leftovers to take home after too! The... Read More staff was extremely professional and made the buffet lines move quickly! Everything was perfect!!! Thank you!
---
Reviewed on

7/10/2016
Caitlin O
From the Rehearsal to the Wedding the food and service were amazing! Everyone from the wedding is still talking about how great the food was, from the shrimp to the beef and all the sides. Oh and so much of it!! We had so much food leftover from the wedding, we brought it back... Read More to the hotel and shared with our guests. There was food for days, it was nice to come back from the honeymoon to some food in our freezer!!
---
Reviewed on

6/29/2016
Christy G
Such a great company to work with! They were willing to work with us and change our menu around to accommodate our budget. They never made me feel like they were out to make money, just to make us happy. We changed some things around that already came with the meal to make more... Read More appetizers for cocktail hour (their suggestion). They made some awesome signature drinks for us. They were never frustrated with my indecisiveness. The open bar was well worth the price, and the food, our wedding was sunday, and we are still eating left overs! Food was amazing I loved that they wrapped up the extra food and sent it home with us. Nothing like getting your moneys worth! The wait staff was great, they helped set up my donut wall, smiled any time they asked me something, and truly went outside their box to make everything perfect for my day. They helped set up way more than they needed to! As far as the bartenders! They rocked! They kept me in the loop about things and entertained my guests all night. I had a lot of family and friends come up to me and tell me how much they loved the bar tenders! I would 100% use them again.
---
Reviewed on

6/08/2016
Andra L
DELICIOUS choice for my wedding! My (now) husband and I are both huge foodies, and we wanted to make sure that everyone came away from our wedding having eaten their body-weight in super good food. No $100-a-head dry, stuffed chicken at our wedding! We deliberately chose a... Read More venue that allowed us to choose whatever caterer we wanted, but they provided a list of caterers that had been used by brides in the past. B&M was on that list, and once we saw the menu we were sold. They took care of all of the rentals and staffing at a really good rate (linens, china, etc.), and everything was cooked on-site. Pricing and payment was super easy and very transparent, and emails were always answered promptly. The day of our wedding, we had passed appetizers (the beef teriyaki skewers and soup served in shot glasses in four different flavors). The skewers especially got rave reviews from our guests. We also got a buffet with roast pork, turkey legs, and crab legs, with vegetables, mashed potatoes, and cornbread. All of it was absolutely delicious - the meat was moist and tender and the cornbread southern-sweet. Our friends are all big eaters, but everyone had plenty to eat, and we even had leftovers! Since the wedding, we've had multiple people tell us it was the best food they'd ever had at a wedding, and I agree! Excellent team, and excellent food, at a super affordable price. Would absolutely recommend to any bridge looking for delicious and plentiful food.
---
Reviewed on

8/05/2015
Monica Q
Working with B&M was like taking a breath of fresh air during wedding planning. They were ready and willing to jump on trying out our ideas and were flexible on the services they would provide for us, from rentals to lighting. As a full service caterer, they were well prepared... Read More for our event and did even more set-up than I would have anticipated. The food was cooked fresh on-site and was delicious! Guests went back for seconds and thirds and there was still plenty of food. For the low-key vibe we were looking for at such high quality, we were thrilled with the price. I definitely recommend B&M for any event you might have!
---
Amazing food, and GREAT service!!
Reviewed on

9/10/2014
Elizabeth B
These people are just amazing. They are so great to work with. They were so helpful with all of the crazy little details I would think of last minute, and always put my worries at ease. Their pricing is amazingly reasonable, and there are soooooo many different options so you... Read More can make your meal really reflect your style and personality . The food was so good that everyone kept raving about it even after the wedding. I strongly suggest checking them out - you will not be disappointed!!
---
B&M really Catered to us
Reviewed on

9/01/2013
Meagan W
As our wedding was during the summer we decided to go with a back-year BBQ theme. B&M was great. They allowed us to take a standard menu and make whatever adjustments that we wanted and helped to keep our price per person very low. They also have multiple cooking options,... Read More so you can have it cooked on site, or they can cook and bring and serve, or just cook and drop off. The staff was incredibly nice and thoughtful and they helped to reduce stress. We would definitely recommend these guys to anyone in the area.
---