Home

Barnsley Resort
About this Vendor
Dramatic Venues for Your Perfect Day
From expansive garden weddings to an exciting destination weekend, Barnsley Resort offers a variety of scenic venues for ceremonies and receptions. Signature venues include the iconic 19th century Manor House Ruins and the Savannah Ballroom within the new Georgian Hall. Other options include the alpine-inspired Town Hall and a host of outdoor venues including Silverbell Hill. The resort's amenities create the perfect backdrop for a wedding weekend just an hour from Atlanta and Chattanooga and a short drive from Birmingham, Nashville and other points in Alabama, Tennessee and Georgia. Relax and enjoy time with your guests with charming accommodations in multi-bedroom cottages, the Inn at Barnsley Resort and a host of dining and outdoor activity options.
Amenities + Details
Amenities
Bridal Suite

Handicap Accessible

Liability Insurance

On-Site Accommodations

Indoor

Outdoor - Covered

Outdoor - Not Covered

Reception Area

Wireless Internet
For more details about amenities, please message the Venue.
Civil Union, Commitment Ceremony, Elopement, Interfaith Ceremony, Non-Religious Ceremony, Religious Ceremony, Same Sex Ceremony, Second Wedding , Vow Renewal Ceremony
Ballroom, Garden, Historic Venue, Hotel, Park, Restaurant, Tented
Destination Weddings, Food + Catering
Contact Info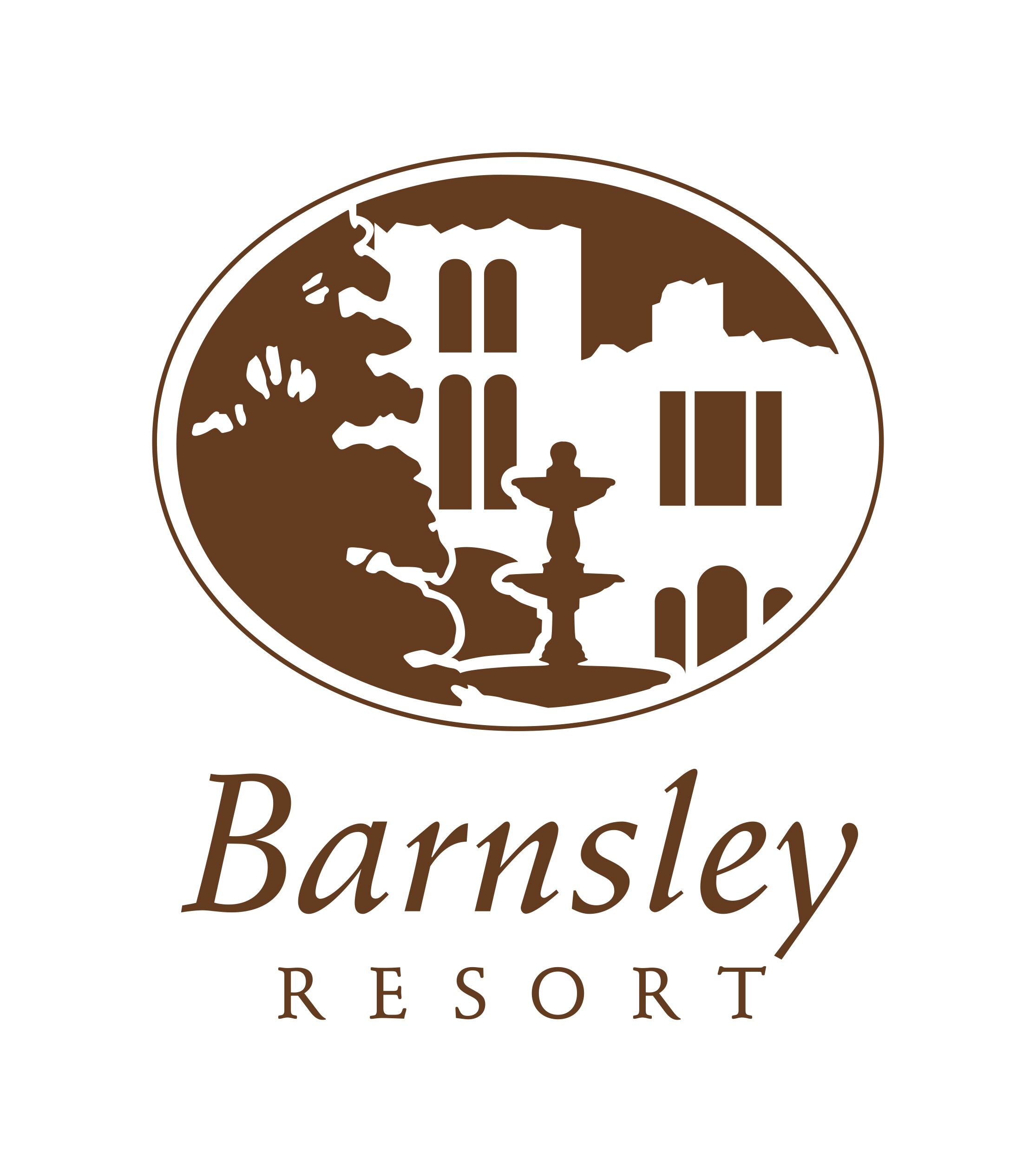 Reviewed on

5/06/2015
Shanna S
Making the decision to have our wedding at Barnsley was one of the best decisions we made for our wedding day. The venue is breathtakingly beautiful, and really made our wedding feel like a fairytale. There are no bad pictures taken here. Between the gardens, to the lakes, to... Read More the ruins (which make it seem as if you've stepped back in time to an Italianate castle) every moment captured here was picturesque. Also, our wonderful wedding planners, Andrea, Kathy and Brittany were absolutely there for us each step of the way, and even worked with us to make the truly tough decisions. We never felt as if we were misled or in the cold. We have fallen in such complete love with this place, that we plan to visit on an upcoming anniversary! We love Barnsley!
---
Barnsley Gardens was amazing!
Reviewed on

10/13/2013
Olivia A
We had our wedding last Saturday at Barnsley Gardens, and the experience was absolutely amazing. Barnsley Gardens and Stacy the wedding planner were so organized, thorough, gracious, and wonderful to work with. Our wedding was so smooth and seamless, and Stacy and her team were... Read More so organized that we were able to relax and enjoy the party. Every detail was planned for and addressed, and we felt so reassured the entire time by how in control of everything Stacy was. Also, Barnsley was absolutely stunning. The Ruins at Barnsley are a gorgeous shell of an old plantation house, and we had our ceremony next to these and our cocktail hour actually in these. The Ruins provided such a beautiful and unique backdrop to these events. Our reception was under a tent in one of the large lawns, and it was such a fairytale setting that everyone thought was so beautiful. We also had several other events on the property - a rehearsal dinner, Friday night reception, Saturday bridal brunch, and Sunday farewell brunch - and all of these events were in different locations that were unique and interesting. It was so great to have such variety in our event settings! Also, the staff at Barnsley could not be nicer or more helpful. Our guests were largely from outside of the South, and they were so impressed with how helpful and friendly the staff was. There were also so many activities that our guests could do during the day that made the weekend more than just a wedding. Our guests went skeet shooting, horseback riding, and golfing, and many spent the day at the pool or the spa. The weather could not have been better, and everyone had so much fun all weekend long. It was also so nice to have all of our guests stay at Barnsley. The cabins and rooms are so adorable and of such high quality, and we loved that our guests did not have to drive at all over the weekend. It felt like a big reunion and it was so fun! One of the nicest touches of the weekend was when my husband and I got back to our cabin after the wedding reception, and there were hot plates of food waiting for us. The Barnsley staff had anticipated us not having time to eat (which was a correct assumption), and it was so great to find this when we arrived. Such a wonderful weekend and most of it is thanks to Barnsley and Stacy and her team! We would thoroughly recommend Barnsley!
---
Reviewed on

7/02/2016
Harley B
I read with great interest the reviews of Lindsay D. on January 8, 2015 and Caitlin D. on January 27, 2015. I want to thank them for their reviews. A family member is planning a wedding, and just yesterday I suggested she visit Barnsley Resort as a possible venue. Not now. Any... Read More wedding, especially at Barnsley, should be handled with excellent impeccable service. There seems to be a lot of problems with the wedding coordinators, and sorry staff. There is also an interesting review of Barnsley on yelp, by Eaton G. on February 27, 2015, who had large gatherings there for 3 years. Not anymore. Even though a large gathering is not a wedding, the planning by him was outstanding, and the Barnsley service was not. Read his review. VERY interesting.
---
A Fairytale
Reviewed on

7/30/2015
Erin O
My husband and I got married at Barnsley this July and had a phenomenal experience. We found Barnsley around October 2014 and snagged the last open Saturday in July, and we are very glad we did. The location is absolutely beautiful, the staff friendly, and the we felt as if... Read More Barnsley was very organized. That being said, I do feel like the wedding coordinators may be slightly overwhelmed (last I heard, there was at least one wedding every weekend through the end of the year). So, I highly suggest investing in a wedding planner to help you with the multitude of decisions that the Barnsley coordinators don't really have time to devote to you. When my wedding grew closer, the Barnsley coordinators were very much on top of everything, but I'm not sure if the wedding would have gone as smoothly without my wedding planner. Prices at Barnsley are not for the faint of heart. I got married in what is considered the "off season" (hello, GA heat), so I did not have venue fees, but by the time you factor in the prices of food, service, etc, it was quite pricey. I don't think I fully grasped that when I signed the original contract and submitted my deposit, so I highly recommend doing lots of homework. I also suggest looking carefully through the details. For example, I wanted water for the guests before the ceremony and was shocked at the price. Well, the coordinators planned for very expensive bottles of water, so I instead asked for tap water and the cost dropped dramatically. I also want to commend Barnsley on being on top of the weather situation. My ceremony was at the Ruins, and a week before the wedding I was receiving updates from Brittany (the wedding coordinator) about the potential for rain. She asked that I make a decision about 28 hours in advance of the ceremony about whether I wanted to move it inside. I did NOT want to move it inside, so Brittany was very willing to provide me a little more time. The only caveat was that if I pushed it back long enough, there would be a small service fee to quickly change locations. Thankfully, it didn't come to that. It poured all morning of my wedding, cleared up around noon, and my outside wedding was a dream come true. The guests are still gushing about the beauty of the resort, and my husband and I have a beautiful place to visit and reminisce about the beginning of our marriage. And, we do plan to visit. I suggest you do to.
---
Run from Barnsley. Or get ripped off!
Reviewed on

1/27/2015
Caitlin D
One of the worst customer service experiences I have ever had. My fiancé and I contacted Barnsley about having our wedding there. Throughout our emails we stated we were looking for April 2016 wedding dates, and Barnsley sent us the information they had available and pricing for... Read More 2015. April was a non-peak month and that's what we wanted. After deciding to drive 2 hours to visit, and leaving excited about finding a nice venue, we had a few questions before we confirmed. We sent our contact at Barnsley our questions, and exchanged a few more emails. Next thing we know, she sends us the 2016 packages, making April a peak month and the price increased about $8,000. Considering during all of our emails and conversation during our visit, Barnsley was well informed that we wanted April 2016, and they even stated that 2016 packages were not even approved yet. They were perfectly fine selling us on the 2015 information. After looking at the new "2016" package they sent after knowing we wanted 2015, the ONLY thing changed was April moving to a peak month. EVERYthing else was exactly the same. After telling them that they were very misleading and that it was a shock to us after all our conversations, their response was, "Maybe we aren't the right fit for your wedding." Terrible service, professionalism, and experience.
---
5 Star Resort with 1 Star Service
Reviewed on

1/08/2015
Lindsay D
Barnsley Resort is absolutely beautiful, and provided a gorgeous setting for our Christmas wedding. However, the wedding staff left MUCH to be desired. Before we signed the contract to have our wedding at the resort the staff was responsive and helpful. Once the decision was... Read More made (and deposit was paid) things unraveled. Below are some of the issues we experienced: Our guests were told they could only get the room block rate if they booked a 2 night stay, even after we pointed out our contract explicitly said there was no minimum rental to get the discounted rate. The reservation for my husband's groomsmen lunch "wasn't on the books" when we arrived at the resort, despite a confirmation 2 weeks prior. The transportation to the ceremony for the mothers, bridesmaids, and bride was late. The ceremony was delayed 10-15 minutes between the late pick up and the wedding coordinator flubbing the processional. We had a large 2 sided buffet to serve the majority of our guests dinner and had 2 smaller buffets to ease congestion with lines. Within 30 minutes of the buffet opening, the large buffet CLOSED. So 200 plus people were in a single file line wrapped around the reception space. This was not ever in the plan, there was plenty of food, and when the wedding team was made aware they didn't apologize or hustle to remedy the situation. 30 minutes later the buffet was open again but by that time all our guests had waited in the long line. We paid for a 3 hour full open bar, but the bar closed after 2.5 hours. After complaining to the manager after the wedding, there was not even an apology. Instead they said they were sorry we felt disappointed, but there was nothing they could do at this point. Finally, we had a sparkler exit planned and we would leave in a golf cart off to our honeymoon suite. My husband and I ran through the sparklers....and there was no golf cart. We stood there looking like idiots. Beautiful location, but for all the money my family spent and effort we put into planning....Barnsley was not worth it.
---
Amazing
Reviewed on

5/26/2014
Kristina
Overall, everyone who came to my wedding gushed about how mine was the most elegant, and the most fun wedding they have ever been to. Barnsley is the most beautiful, natural, and historical setting with lodging on site! My whole family, the groom's whole family, our entire... Read More wedding party, and many guests stayed right on site, which made the rehearsal dinner as well as our farewell brunch so much easier. I honestly can't say enough about how beautiful and perfect my wedding was!
---
BEAUTIFUL venue!!
Reviewed on

3/14/2014
Elizabeth E
The venue was absolutely stunning for our small (75 guest), outdoor, garden wedding! Everything about the venue and sites were gorgeous and stunning, I got so many compliments. It was extremely convenient to have a venue where we could host the bridesmaids luncheon, rehearsal... Read More dinner, wedding, and reception without anyone having to get in their cars. My only complaint was with the wedding team. The coordinator wasn't very organized and there was a little chaos both before and after the wedding (i.e. bridal party gifts lost, misplaced flowers, etc). I would recommend any bride getting married here to hire a day-of wedding coordinator, or have someone you trust be in charge of fielding questions so you're not bothered the day of with minor details you shouldn't be worrying about.
---
October Wedding
Reviewed on

10/21/2013
Whitney L
Barnsley is a beautiful place for a wedding! The day of our wedding was so perfect. The staff was extremely helpful and took care of everything. I definitely recommend Barnsley for future brides!!
---
Barnsley Gardens
Reviewed on

1/01/2013
Jennifer A
Beautiful but service could have been better for the price.
---
DJ's Pick!!
Reviewed on

11/01/2012
Chad O
Barnsley Gardens captures the "awe-inspiring" effect! It begins for all brides before their wedding day as the staff works hand and hand to ensure that your dreams become a reality. As a guest on their property, you and your loved ones are treated like royalty from enjoying... Read More private chauffeures, mystical gardens, and hidden ruins. Barnsley Gardens also has beautiful accommodations for both indoor and outdoor ceremonies and receptions, or a mix of both! Barnsley Gardens staff is knowledgeable and assists you throughout the entire wedding process from the start of planning to the exiting for your honeymoon! Their staff is hospitable, caring, and passionate about serving you! Their menu selection is exquiste too! Your guests will have the time of thier lives celebrating your wedding at Barnsley Gardens! Did you know that Barnsley Gardens (previously ranked in the top 50 of the World's Best Places to Stay) also has the ability to provide overnight cottages ranging from your honeymoon suite to multiple bedrooms for your guest! While at Barnsley Gardnes your wedding can be as simple as a one day celebration or a mulitple-day vacation enjoying everything from professional ranked golf and skeet shooting courses to fine dining, hikes, and fishing. Barnsley Gardens is a beautiful venue! Two-Thumbs up!
---
Exquisite and Romantic Venue
Reviewed on

9/12/2012
Bridget B
Barnsley Gardens venue cannot be beat. A perfect destination wedding location with all the amenities and charm of the South. All my guests from all over the US raved about the venue and location and enjoyed all that Barnsley Gardens has to offer. My wedding was beautiful. The... Read More only negative experience was the wedding coordinator. The original wedding coordinator quit, and the new one was very rude and arrogant. As long as you are organized and look past the wedding coordinator your wedding will be beautiful. It's a costly venue but all in all I recommend the resort, and hope that the wedding coordinator service is improved for future brides.
---
MAGICAL
Reviewed on

5/30/2011
ashley p
Barnsley is the absolute perfect place to have a destination wedding that feels like you are so much farther away than you are. My entire family from around the country and some from other countries came to barnsley for our wedding and everyone had the time of their life. There... Read More is so much to do there and they take such good care of you. Beth - our wedding coordinator was amazing. She took care of every single thing and I never had to worry. The ruins were the perfect place for our ceremony and reception under the tent. I could not recommend them more... I cant imagine getting married anywhere else!
---
BREATH TAKING
Reviewed on

11/29/2010
Debbie L
All weddings must start with a great venue...you can't go wrong with Barnsley Gardens...the very best in service. Our wedding was on 10.10.10....and thanks to Beth and Brielle our day was perfect, the food, people and the whole atmosphere of that place is great...we are so glad... Read More that we had our wedding there..... all of our guest fell in love with that place....Can't wait to go back for our anniversary...Debbie & Patrick
---
Beth is great
Reviewed on

11/21/2010
Jennifer W
This location is not cheap but they treat you like you are just as first clas as the location. The atmosphere and the service is top notch. Highly recommend to anyone looking for someplace different for your wedding.
---
Amazing!
Reviewed on

5/29/2010
Laura A
I have NOTHING bad to say about Barnsley! Their staff bends over backwards to make every day leading up to the wedding day and the wedding day absolutely perfect. When other vendors started lacking Barnsley's Kevin Welchel contacted them himself and got them back on track. We... Read More had no further problems. The grounds are beyond beautiful! Guests of ours commented over and over that the location was the most beautiful wedding they have ever attended. One of our friends made an album over our wedding on Facebook and every one of the pictures is of the grounds, not the wedding! =) Another guest said to me that they did not understand why we came up from Atlanta to have our wedding in Adiarsville, but once they pulled into the resort he and his date said "ohhh, THIS is why! It is gorgeous!". The food is also five star! So yummy! Not boring, typical, tasteless wedding food. Wish I could go back and get seconds. I cannot say enough how impressed we were with our Barnsley Garden experience. On our honeymoon in the Caribbean at a very nice resort my husband and I kept commenting how much better Barnsley was. We would see room service left out for longer than thirty minutes and say to each other "Barnsley would never have left this happen". On our wedding night my husband and I ordered some room service champaign after hours and a staff member literally ran to our cabin to bring it to us. Any need we had was met almost before we asked it. One of the best things was that we felt that we were the only ones staying at the resort. It was so relaxing. Lastly, anyone who has the pleasure to work with Kevin Welchel is a lucky, lucky bride. I strongly recommend Barnsley Gardens!!!
---