Home

Beat Train Productions
About this Vendor
Style, Substance, and Soul
Details
Recorded Music, Sound Equipment, Music
Contact Info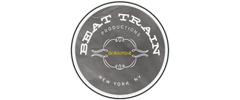 480 Humboldt St, Brooklyn, NY
Serving New York City and Beyond
Reviewed on

6/22/2015
My wife and I had an unbelievable time with Elissa as our wedding DJ. From the onset, she was super friendly and easily reachable. Prior to the big day, we chatted several times on the phone and met in person to review our music preferences as well as day of logistics. She was easy to work with, well organized (not to be overlooked - we had a different entrance song for each groomsman/bridesmaid pair as well as a four-song first dance remix), and most importantly, displayed a fantastic music selection that kept our guests on the dance floor bouncing away all night. Following the wedding, we had a number of guests complement us on the music asking for more info. I would easily recommend Elissa and Beat Train to any one looking for some top shelf music entertainment whatever the occasion might be.
---
Great Company
Reviewed on

6/15/2015
Karen M
We worked with Greg Lanzillotta at our wedding at the Seaport Hotel in Boston. We were looking for a DJ that wasn't a MC and would play amazing music. Beat Train Productions met all our expectations and was amazingly in our budget. Greg helped us pick music to make everyone of all ages happy at our wedding. His music recommendations and selection kept everyone on the dance floor all night. Even the groom's mother who normally doesn't dance, loved the music he played. I recommend Beat Trains, especially Greg, to anyone that needs a DJ for their event.
---
Reviewed on

6/12/2015
Elissa P. was a fantastic DJ for our wedding on June 6th, 2015! She judged the crowd and age-group very well. She was able to accomodate many different musical tastes. Our 86 year old grand mother loved the music, as did our hip NYC 20-something friends. Just when we thought our crowd was winding down, she helped give the group a second wind and no-one wanted to stop dancing! We highly recommend Beat Train and Elissa to couples looking for great music.
---
Great Beats!
Reviewed on

3/09/2015
Nicole L
Elissa P. and the staff we dealt with from beginning to end were nothing but professional. Elissa even referred us to a bridal expo where we found many of our other vendors! We had so many comments about how great our music choices were at our wedding! Everyone was dancing and having a blast! Elissa really took the time to get to know us and our music taste and followed all of our requests. We had a great time! If you are looking for a great DJ who is non-traditional Beat train is the way to go!!
---
I Actually Danced
Reviewed on

1/21/2015
Elise O
One of the first things I shared with Joe Lopez on the phone during our pre-wedding consultation was that I don't dance. It's not that I don't like dancing or don't want to dance, it's that I have crippling social anxiety about dancing. And unfortunately for me, I usually have the hardest time with this at weddings. I was dreading my own wedding and having to dance in front of family and friends, and worried that I wouldn't be able to relax and let go. Joe heard my concerns and empathized without making me feel like a complete nutcase, and he really understood what I was saying. When it came to our actual wedding day, Joe played exactly the right mix of music for me to come out of my shell and I actually danced the entire night without any anxiety at all. I don't remember ever thinking, "I don't like this song" or "I can't dance to this" and Joe kept everyone having a great time. After the wedding, I had family members tell me it was the most fun they'd ever had at a wedding, and the compliments about Joe have continued to roll in. On top of the above, Joe was extremely professional. He showed up on time (actually, he was really early which alleviated a lot of anxiety on my part), was dressed nicely for our semi-formal event, and had the music under control from start to finish. He played everything we asked him to and made it all work together seamlessly, from the processional to our final dance song. I never felt like I had to babysit him or correct him, which I did unfortunately feel from some of the other vendors. Joe definitely was one of the best people I worked with in coordination of our day, and Beat Train in general made the entire process easy. 10/10 would recommend!
---
LEGEN (...wait for it...) DARY!!
Reviewed on

11/20/2014
Regina D
I wanted to walk into our reception to the "Coming to America" "Queen to Be" song. I was embarrassed even mentioning it, but Ari from Beat Train was like, "Cool. Would you be open to me mixing it with "Sprach Zarathustra?" Let's just say, the end result was epic. Some guests cited our entrance song as their favorite part of the wedding. But it didn't end there. After our initial meeting, Ari realized right away that we were a silly couple, and he thought it would be fun to throw TV theme songs into our cocktail hour music. So many friends came up to me later saying, I was just about to take a sip of my drink, and I was like, "Wait, is that the A-Team theme song?! I couldn't stop laughing!" Beat Train delivered in a way that a band never could. Ari made creative choices, and he worked with us, and the end result was fantastic. The dance floor was always full. I read so many Beat Train reviews prior to our wedding that said the oldest person and the youngest person could always be found on the dance floor, and that's true! Beat Train makes everyone happy, especially the bride & groom!! BIG THANKS TO ARI & BEAT TRAIN!!
---
Seriously Best DJ - can not even find the words! But I will try ;-)
Reviewed on

11/01/2014
Jill J
My DJ from Beat Train, Elissa Polansky was one of my favorite parts of my whole wedding! Right from the get go before the wedding she was amazing. She sat with my (than) fiancé and really spent time to find out what kind of a wedding we were having, what kind of vibe we wanted, what kind of music we wanted and what the guests would be expecting. She asked all the right questions and took notes. On top of that, she was cool, like, I kinda want to just hang out with you cool. She was a total pleasure to work with! The day of the wedding she was a complete Rockstar. I can not even count how many compliments we got on the music! She read the crowd like a magician and was somehow able to make the night flow along beautifully! I did not have a wedding coordinator and feel like without Elissa that would have been impossible but she was always there following along with the schedule we discussed beforehand making it all just happen. Everything was PERFECT! I seriously am such a lucky lucky girl for scoring such an AMAZING gal to DJ such a big night of my life. THANK YOU SO SO MUCH ELISSA!!!! -Jill Joyner
---
The MVP of our big day!
Reviewed on

10/05/2014
Michelle M
We got married this past month and DJ Joe Lopez was by far the MVP of the afternoon. He was the most responsive, prompt, flexible, and amazing vendor we worked with! Aside from the fact that he had our music style down to T and had everyone of all ages of the dance floor non-stop, he was also able to in the moment take notes from our best man who put forth the most epic speech with music form his girlfriends iphone. There were several times where he played some of our favorite songs and we didn't even put them on our must play list. I had a friend MC the afternoon for me and it wasn't decided until the day of but Joe worked seamlessly with him. I can't say enough that he was the DJ of wedding day dreams. When planning my big day I had 3 priorities : 1. Music 2. Food 3. Venue and he beyond surpassed expectations.
---
We love Beat Train
Reviewed on

9/27/2014
We loved working with Elissa from Beat Train for our wedding. She was really easy to talk to about our music preferences - no judgements! - and she had great recommendations for what to play for an intergenerational crowd. We had a blast at our wedding dancing to the music she played -- and several guests complimented us on the quality of the DJing afterwards. Couldn't have asked for a better experience. Highly recommend!
---
Great DJ
Reviewed on

9/25/2014
Diane M
After interviewing several DJ's, Elissa, from Beat Train was by far the number one choice of my daughter and son-in-law. Elissa was amazing for so many reasons! She was prompt in responding to emails and phone calls and eager to provide quality service. Elissa is very attentive to your needs and truly respects and listens to your input as was evidenced by the music she played throughout the wedding. She did a great job incorporating our requests and made great selections that kept everyone on the dance floor. Our guests had an amazing time!
---
Amazing DJ!
Reviewed on

9/25/2014
Kyle C
Elissa is an awesome DJ and we couldn't be happier! I really recommend using Beat Train.
---
Amazing DJ!
Reviewed on

9/23/2014
Suzanne K
We were looking for a DJ with great taste in music that was outside of the traditional (sometimes cheesy) wedding DJ. Beat Train had a lot of good options and we absolutely LOVED Elissa. We've received so many compliments on the music, even a couple months after the wedding. In addition to the end result, the process was organized and well thought out.
---
Great DJs!!!
Reviewed on

9/02/2014
Susie K
I had Joe Lopez and he did a great job and satisfied all of our expectations. I had very specific ideas of what kind of music we wanted played during the cocktail hour and through dinner, and I was able to work through the ideas with him. He was able to take my specific request of certain types of hiphop and jazz and turn it in to a 6 hour musical journey for our guests. Even 2 months after the wedding we continued to get compliments about the music. THANKS!!!
---
Great music all night
Reviewed on

5/24/2014
Laura S
My husband and I found Beat Train Productions online for our wedding DJ and were so happy with them. We worked with Joel, who was friendly and professional and really read the crowd well throughout the night. We requested a few must-play songs, but generally let him design the playlist as the event evolved through cocktail hour, dinner, and dancing. We couldn't have been happier with what we got!
---
Joe Lopez of Beat Train was awesome!
Reviewed on

5/08/2014
Kaitlyn M
We went with Beat Train initially for a few reasons -- they were responsive immediately to our inquiry, well rated, and reasonably priced. We met our DJ, Joe Lopez, one Saturday in Grand Central for coffee and discussion. After about a half hour, it was clear that he understood our needs and concerns. My fiance is a huge music buff, and we knew we'd have a crowd at the reception who wanted to DANCE! Joe definitely knew his stuff, and discussed the importance of playing to the crowd to keep the party going. Joe was extremely responsive during our planning process, including via email and Skype, and was very patient as we edited and sent in our requests and play lists. In the end, the party was amazing and everyone complimented us on an awesome dance party! Beat Train was easy to work with in terms of payment and response times, and Joe was an asset to us during our reception. We had such a great time!
---
Joe Lopez was AMAZING!
Reviewed on

4/09/2014
Jessica B
I could not recommend Joe Lopez from Beat Train in NY enough! We booked him from the reviews online. We met him over skype and spoke to him on the phone a few times. We didn't actually meet in person until our wedding day because we planned our wedding from out of town. He is really professional and easygoing. He played all the songs we asked him to, keep the party going, read the crowd well, and he made great announcements. He was a laid-back DJ, which was great for us, because we didn't want some crazy hype man. We had a daytime wedding with a lot of dance music. We had a Russian-Jewish and African-American wedding and the music we represented our cultures well. Joe played the hora, and we sent him MP3s of a few Russian songs which he played. We also had a good bit of Motown. Joe also did a great job with the timing of music for the ceremony. The dinner and cocktail hour music was also great. Beat Train gives you a form to fill out, which was really easy and helped us organize what we needed. I would recommend trusting Joe and not putting in too many must-play requests in advance. It helps him read the crowd and play what will keep people on the floor. Joe is a super nice guy as well. He came to the wedding looking very professional and formal in a nice suit, which was great since we had a fairly formal wedding. All in all, I would say that Joe Lopez was an amazing DJ.
---
Sam is THE man!
Reviewed on

4/03/2014
We're so glad we were able to get Sam Turner as our DJ for our wedding. From the start of the planning process to the end of the reception, he was just amazing. Sam dressed sharp, sounded sharp and kept pumping out awesome songs throughout the night. When the dancing started, there were no lulls, everything was seamless and we were getting more compliments on Sam than we were on my wife's wedding dress or my suit! Without question, we'd highly, HIGHLY recommend Mr. Turner for any of your wedding music needs. (We might have to get married again just to have another fun dance party with Sam)
---
Elissa is a great DJ - would totally recommend her!
Reviewed on

2/24/2014
Amy N
Elissa was wonderful to work with. Not only was she prompt in all her communications, but she was super friendly and professional. She provided us a planner document that helped us think about songs and themes we wanted. On the day of the wedding, Elissa listened to our wishes and put together an awesome set. She also enthusiastically helped plan a custom music mix for epic father daughter choreographed dance! We could not have asked for a better DJ :)
---
Beat Train was the best
Reviewed on

1/21/2014
We worked with Elissa at Beat Train, and she was easy to work with, always responded to emails or calls in a timely manner, and when it came time for our wedding, she did a terrific job. We gave her a sense of what kind of music we wanted, and did not want, and she took that guidance and turned it into exactly what we wanted on the day of our wedding. Everybody at the wedding was asking who the DJ was and where we found her, and we are still getting compliments today. We particularly liked her laid back and professional approach. We would recommend Elissa without reservation.
---
The Perfect DJ
Reviewed on

11/14/2013
After our venue, my wife and I probably spent the most time looking for DJs. We are both music-lovers, and it was very important to us to have a DJ who would reflect our tastes. We ended up working with Elissa from Beat Train Productions, who was an absolute joy from start to finish. After an initial interview, I provided her with some sample songs and the timeline of the wedding and let her get to work. The best way to save yourself stress and headaches when wedding planning is to find a professional whose work you like, and put your trust in them. Elissa was absolutely fantastic at our wedding, from timing the processional to getting everyone on the dance floor to dealing with those sudden scheduling changes that are bound to happen. I honestly cannot recommend her enough, and neither can anyone who was at my wedding - without a doubt, the music was the first thing people commented on!
---
So much fun
Reviewed on

11/13/2013
Jenny S
Elissa P was incredible throughout the wedding planning process, and the day of was just SO much fun. When I first spoke to Elissa on the phone, she made me feel comfortable and answered all of my (many) questions. I realized right away that I wanted her to DJ and she was willing to come from NYC to Boston for the event. Her communication was stellar and she did not bat an eye at some of our offbeat requests. I was most impressed by her calm and collected approach which was refreshing after dealing with so much chaos in some other areas. During the wedding, she played everything we requested, read the crowd like a master, and surprised us with some GEMS. The dance floor was epically packed all night and we got so many compliments on the music. Everything with her was just so easy. I would highly recommend Elissa to anyone looking for a professional DJ who will make your day that much simpler while you and your loved ones dance the night away.
---
Highly recommend!
Reviewed on

10/11/2013
Jacqueline S
DJ Sam Turner was the best! My husband and I were completely thrilled with his work at our wedding. During the planning phase, he was totally available to answer questions and chat about ideas. We had a movie-themed dinner and he spun an amazing soundtrack of film scores and songs. Unbeknownst to us, he also helped my brother plan a special "rap" toast on the big night. I so appreciate that Sam helped my bro and kept the surprise a big secret! Sam was also very flexible with the complex layout of the event and he worked really well with our live band. Sam had people dancing until the last shuttle left. Highly recommend!
---
Loved Beat Train Producions!
Reviewed on

9/19/2013
Morgan B
I would highly recommend Beat Train Productions for any wedding! We had a very specific musical style we were looking for and did not want your typical wedding music. Ari was amazing! He listened to everything we said and put together a fantastic play list. He had everyone from our friends to our parents dancing all night. It was so much fun! All of our guests kept asking where we found our DJ because of how great the music was. We could not be happier with Beat Train Productions since they played such a huge part in making our wedding day perfect!
---
Great Music!
Reviewed on

6/24/2013
Cassi B
We worked with Joel for our wedding reception, and I can't say enough good things about him! We gave him kind of a large list of music not to play, and said the rest was up to him. He ended up mixing a variety of music that got everyone dancing. It was great! He is very personable, professional, and experienced. He would be a great choice for any event.
---
Awesome DJ and non-stop dancing!
Reviewed on

5/29/2013
Charmaine L
We weren't looking for the cookie cutter "push and play" DJ for our wedding. Music is really important to us and dancing even more so; so we knew we wanted a DJ that could resemble playing in club or lounge. Someone who had great talent in mixing songs to create a non-stop dance party all night long. We came upon Beat Train Productions by researching reviews and rating online. After the great reviews and listening to their sample mixes online, we knew we found who we wanted to work with. We couldn't have been more happier with Joel as our DJ. He worked with us on all music of every aspect for the wedding (ceremony, special dances, dinner, entrance songs etc). He was great in answering any of my questions and fast. We gave him a list of some songs and artists that we definitely wanted and he came up with the rest based on our tastes. On our wedding night everyone one was on the dance floor the entire night; I think some people may have missed the dessert because they were so wrapped up in the music. Till this day people talk about how much they had at our wedding and how they wished the dancing could have gone on all night! Joel was awesome! The experience, professionalism, talent and affordability Beat Train Productions has really given them a competitive edge with other DJ companies out there.
---
Send Message