Home

BEAUTY STUDIO INC - Mobile Hair and Makeup
About this Vendor
Mobile Hair & Makeup Team that Comes to You!
FALL DEAL: Book Now- Sept 30 and get $50 OFF when you book 4 or more for any hair & makeup package! See our website for details :) (This coupon can be used toward any date, however, your group appointment must be booked by 9-30-17 to qualify. Valid for new appointments only. Cannot be used towards a pre-existing reservation. Subject to availability) BEAUTY STUDIO INC specializes in bridal hair and makeup services. We have won multiple awards and have been featured on the cover of a variety of magazines. We are a fully licensed company, offering a large team of bridal experts that travel directly to you! Our bridal experts can handle services for just the bride or for large groups! Our 2016 fall & 2017 spring months are booking fast! Contact us today for a customized quote!
Details
Beauty Group Bookings, Hair + Makeup Trials Available, Hair Stylists, Airbrushed Makeup, Eyelash Extensions, Makeup, Makeup Artists, On-Site Hair + Makeup, Beauty
Contact Info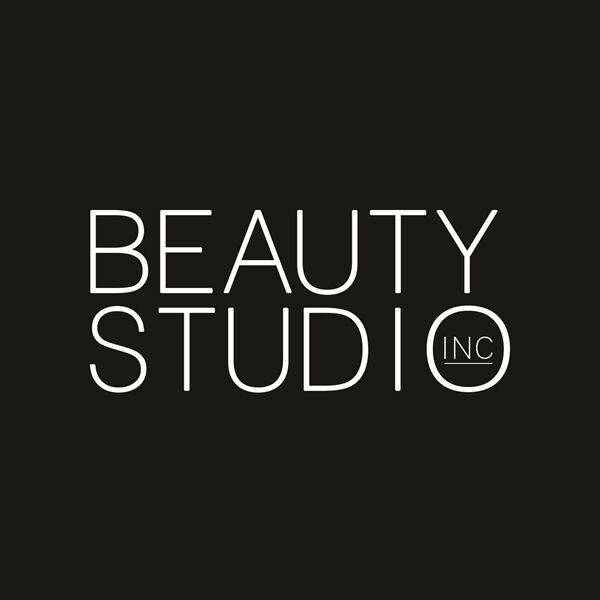 Excellent!!!
Reviewed on

5/17/2013
Ashley H
We used Another Wild Hair for our hair and makeup on the big day... Everyone arrived promptly, the services were done quickly (no running late, and all 8 girls loved their hair and makeup. Thanks Ladies!
---
Talented make up artists
Reviewed on

10/02/2012
Tiffany R
I was happy with the makeup artists that came to the location of the wedding. They did a wonderful job on everyeones makeup and they were on time and efficient!
---
Reviewed on

6/10/2017
Courtney F
We hired The Beauty Studio to do hair and makeup for my soon-to-be mothers-in-law. Communication was prompt and booking them online was super easy. They showed up on time and the ladies looked stunning. Thanks!
---
Reviewed on

6/07/2017
Jessica A
Best customer service!! Before my wedding I had 100 questions and someone was always there to answer my questions. Then the day of my wedding they came to the hotel and made me and my bridesmaids look AMAZING!! I was so happy with my hair and makeup! I will use this company... Read More everytime I come to Las Vegas!
---
Reviewed on

5/12/2017
Sarah B
I got married on May 6, 2017 at the Aria Hotel and after looking at several companies on-line and reading endless reviews, I decided on Beauty Studio Inc. and I could not have picked a better company. We had a total of 9 of us the day of my wedding that needed our hair and make... Read More up done. Danielle and her two co-workers arrived at my hotel on time and with everything that they needed to make us beautiful. They were well organized, professional, and most importantly, FUN! I could not believe how beautiful we all were and how easy they made it look. When I looked at myself in the mirror my hair and makeup were perfect and took my breath away. They truly are artists at what they do and they made my big day stress free and easy going right from the beginning. I whole heartedly recommend Beauty Studio Inc for hair and make up services for any special occasion. Oxox
---
Reviewed on

2/02/2017
Violet R
I originally booked this company for my bachelorette party. They came to my hotel and did hair and makeup for myself and my 6 bridesmaids. I knew instantly that I needed this company for the day of. They send a couple girls to accommodate all of us and omg they did such an... Read More amazing job. I got a formal braided updo and airbrush makeup. I showed the girl photos and she made me look just like it. Book beauty Studio!!
---
Reviewed on

1/30/2017
DIAne S
I can't rave enough about this company. They gave me the best experience ever. Completely stress free and worth every single penny. I felt and looked like a princess. ❤️❤️
---
Reviewed on

1/24/2017
Melissa L
I booked this amazing company only a week before my wedding. I had booked with another company, only to have then cancel last minute. I was extremely stressed and thought no one would have an opening with such short notice. Then I found beauty studio. They have an entire team of... Read More phenomenal hair and makeup artists that they send to you. So with that being said, they booked me with no worries. I had an extremely talented girl come to my hotel and made me look like a princess. Be weary of small independent companies!! So happy I found Beauty Studio!
---
Reviewed on

1/16/2017
ella l
My maid of honor coordinated my hair and makeup appointment and I am so happy she chose this company. They did all 7 of us and we looked flawless. We all received airbrush makeup and it didn't smudge or come off all night. I wish I could get married all over again so I can look... Read More and feel that beautiful again!
---
Reviewed on

1/13/2017
Claudia A
Sooo happy with my hair and makeup. Thank you ladies!
---
Reviewed on

1/13/2017
Kelli R
Stop searching now and book with this company. You will not be disappointed! They were super informative and prompt with scheduling and with my services. They came directly to me with no extra charge. I got airbrush makeup and it stayed on until the next morning! Ill be booking... Read More them for any future events i have in vegas for sure.
---
Reviewed on

1/13/2017
Laila R
The girls here are seriously so awesome. They were super down to earth and sweet. My whole bridal party loved them. Booking was easy, and I always got a response right away. I asked for this super intricate updo, and it came out so good! I was blown away with how gorgeous I... Read More looked. my experience was worth every penny.
---
Reviewed on

1/13/2017
Rosy M
This company made it super easy and stress-free to get ready on my wedding day. Everyone looked super hot and we were ready ahead of schedule so we could relax. The makeup stayed on all night long (even my lips) and it didn't look cakey at all. Amazing experience!
---
Reviewed on

1/11/2017
jamie h
This is the best team out there! They traveled directly to my hotel room to accommodate my services. I had a pretty large bridal party, so they sent 4 hair/makeup artists. They all worked together as a team to make sure everyone had the best quality service in a short amount of... Read More time. Completely stress free from start to finish. Loved it!
---
Reviewed on

1/11/2017
debra r
Amazing services from booking to finish. Definitely reccommend this company
---
Reviewed on

1/11/2017
carol h
Thank you guys so much for making me feel like a princess on my special day!
---
Reviewed on

1/11/2017
barbara b
Cannot rave enough about this company. Very talented hair and makeup artists! Will be booking again in the future
---
Reviewed on

1/11/2017
teri n
I loved my hair and makeup!! Booking was quick and easy.
---
Reviewed on

1/11/2017
patty p
5 star quality from start to finish! The girls were very polite and accommodating to my bridal party and myself. Everyone was completely satisfied and the photos came out amazing. you wont be disappointed with this company
---
Reviewed on

12/14/2016
Amber H
My fiancé and I decided to fly to Vegas to get married. It was difficult for me to decide who to book. I went with beauty Studio and I am so happy I did! The girls were amazing and made me look like a princess. The booking process was extremely easy. I would highly recommend... Read More this company to anyone needing hair & makeup! Thank you so much!
---
Reviewed on

10/29/2016
Lisa C
I was looking online for my hair & makeup to be done for my las Vegas wedding I came across the knot where I found beauty studio inc i read the reviews & other companies too & decided to go with beauty studio inc I was nervous booking from the UK but then found it easily to... Read More email & pay On the day of my wedding I washould nervous bit once my stylist met us in the lobby she made me feel so relaxed calmed my nerves too Her name was Katie & I cany thank her enough for doing such a fantastic job on my hair & makeup I felt like a million dollars So if anyone booking from the UK for their wedding in Vegas I highly recommend beauty studio inc
---
Reviewed on

10/26/2016
Dixie W
The best day of my life was also the day I have to say I looked my very best! I owe it all too beauty studio. I really felt like I was the prettiest girl in the world. My husband had to agree. I think everyone should use them for their special day. I felt like they made a very... Read More stressful and emotional day easier by being there on time and making me feel so beautiful! Thank you so much!
---
Reviewed on

10/26/2016
Bonnie J
I would highly recommend Beauty Studios, they helped make my wedding day perfect. Our party looked amazing after their special touch. Thank you so much!!!
---
Reviewed on

10/25/2016
Jessi
Absolutely, would recommend Beauty Studio Inc. Needless to say, I was a very picky bride. I wanted to make sure my hair and makeup was perfect and I was not disappointed!! I loved it! I had a large party of 7 bridesmaids and everyone look so beautiful. They arrived on time and... Read More we finished just a little early, which was perfect! Thanks again!!!!
---
Reviewed on

10/11/2016
Amber S
This company is amazing!! I was really concerned about choosing a beauty company from another state (where I had never been before) to meet the needs of my bridal party, but I am so happy I came across this team of girls! They are spectacular with hair and makeup. My bridesmaids... Read More turned out stunning and I LOVE the way they did my Updo and Airbrush makeup! Prices are great and they come to you which takes the traveling stress out of the equation. The girls were all super sweet and attentive. Thank you so much for making my big day so special! You guys rock! :D
---
Meet The Owner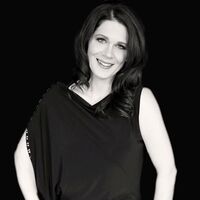 Ember Hubler
Since she was 17, Ember has been in business management of a variety of Las Vegas spas and salons. She grew a passion for the beauty industry very quickly, after the first management experience at an aesthetic spa and hair salon. In 2002, Ember became a professional photographer and has worked with many hair and makeup artists in building professional galleries from weddings to model fashion photo shoots. In 2006, Ember partnered with Savannah Kunkel, and managed an "on demand" team of hair and makeup artists for special events and weddings in Las Vegas.