Home

Bella Bridesmaids
Details
Bridesmaid Dresses, Flower Girl Dresses, Wedding Dresses, Dresses, Plus Size Available, Fashion
Contact Info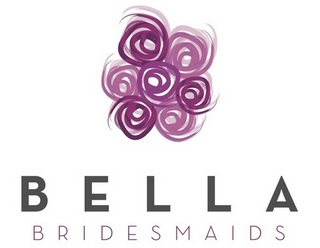 3000 East 3rd Ave., Denver, CO
very helpful and nice, and I love my dress!
Reviewed on

1/26/2011
Julie B
I write to alleviate panicked brides that are not finding their dress …and maybe help with the bridesmaid dress dilemma. I had put off dress shopping until the last hour because I had not been a good girl and dieted as planned and suggested by all the wedding sites. My... Read More first dress shopping day at David's Bridal and Amanda's Bridal were not pleasant. I did not feel special at either location, while folks helped out, it was like I was a puffy white sheep being herded through a daily process for them. This is my one experience! Plus, I did not like the dresses. Let me tell you, a puffy dress on a puffy girl does not look as beautiful as all those magazine ads portray. I'm not fat, but I'm no twig either. I'm a normal girl, right in that normal BMI zone (ok. High in my BMI zone…whatever, I'm in there). So that day, I learned that the dream wedding dress…the standard issue strapless puffy number…was just not going to look good or right on my 34 year old body. Dismayed, I went to somewhere called Bella Bridesmaid …I'm so so glad I did. They were great. They have non-puffy dresses and actually helped me create (what I hope will be) the perfect, custom!, dress for me. The wonderful girl that helped me out could see that I did like one dress, but was not thrilled with the straplessness of it. So she suggested that I mix the bottom I loved, with one of the tops from the bridesmaid dresses. She called the designer to make sure it could be done, and it could be! I also got to pick out my fabric color and texture! Doesn't every girl want their own custom dress? Yes. Yes we do. I've not gotten it yet, but I am so excited to see it. The ladies there are so helpful, and laid back. I could not be more impressed!
---
Bridesmaid dress
Reviewed on

4/21/2013
Courtney S
Everyone in this location was very nice and accommodating. I went in for a dress fitting and was late due to Denver traffic but the lady was still very sweet and had everything ready to go for me. The bridesmaids dresses are beautiful and the quality is great. They have a great... Read More selection but the prices are just a little too high for my preference.
---
my daughter looked amazing!
Reviewed on

8/05/2011
Gabriela R
my daughter first time! first try! first dress! everyone knows what they are doing!
---
Reviewed on

4/07/2016
Annie F
These ladies were so helpful in choosing our dresses. Having 9 bridesmaids I thought it would be hard to make everyone happy. However, everyone loved their dresses and had great things to say about Bella! Thanks Meg!
---
Very Rude
Reviewed on

3/21/2015
Kristy D
The staff at Bella bridesmaid was very rude. I was rushed through the appointment, and given virtually no assistance during the entire appointment. I felt very unimportant. I would NOT recommend this store in Cherry Creek!
---
Do NOT use them!
Reviewed on

7/17/2013
Taylor F
My wedding date was June 30, 2013. I had my bridesmaids dresses ordered 5 months prior to the wedding date and was assured they would arrive the first week of May. THEY DID NOT HAVE MY DRESSES UNTIL THE WEEK BEFORE THE WEDDING!!! NO ALTERATIONS COULD BE MADE!!! Awful experience.
---
Skinny girls only
Reviewed on

10/09/2011
Kimberly K
I don't know if the girl was having a bad day or what, but two of my bridesmaids got measured here (where I ORDERED their dresses) and the measurements were totally off! The dresses, when they arrived, wouldn't zip up. They did allow the girls to return the dresses, but what a... Read More horror right before the wedding!
---
Not just for bridesmaids
Reviewed on

10/07/2011
Angie L
I went here to look for a more affordable wedding dress -- since you can get any of there dress styles in white and ivory this was very easy to do (most under $400) they also carry Saja Wedding dresses, which are gorgeous. I really didn't want a traditional look so I ended up... Read More wearing my mom's dress, but if you are looking for an affordable wedding dress I would recommend looking here.
---
Use our messaging tool to connect with vendors anytime, anywhere. Stay organized, all in one place.