Home

Bella Couture
About this Vendor
Experience the Bella Couture difference
Since 2006, it has been our honor to be part of each of our brides perfect day! We are committed to making your experience joyful and stress free. Our unique hand selected collection of bridal gowns, accessories, bridesmaids and Mother's gowns will take your breath away! Located minutes from downtown Birmingham, near Greystone. Our Gown Designers include Lazaro, Alvina Valenta, Alyne by Rita Vinieris, Pronovias, Tara Keely, Marisa, Allure Couture, Justin Alexander, ENZOANI, Blue by ENZOANI, Ti Adora and Jasmine Bridal. Our accessory collections include, Erin Cole, Malis Henderson, Stephanie Brown Australia and more. We would love to help you find your dream gown.
Details
Mother of the Bride Dresses, Wedding Dresses, Dresses, Alterations, Bridal Stylists, Custom Designs, Plus Size Available, Private Appointments Available, Fashion Services, Fashion
Contact Info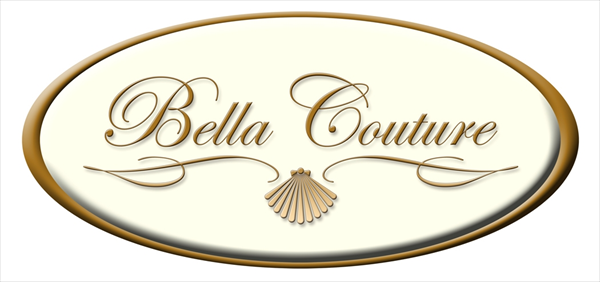 Fabulous
Reviewed on

7/31/2014
Jordan M
I am a Bella Couture bride! My husband and I recently got married, but when he proposed a year ago there was no question in my mind where I was going to go for my bridal gown and my bridesmaids dresses! The serves was excellent, the dress selection was exquisite, and the... Read More attention to detail was phenomenal! I am a local model and I've shown gowns from many designers, so when I came into the shop my standards were high, much higher then I thought I could ever find. However, I found my perfect gown and I (or my husband) could not have thought I looked more perfect
---
Dress Shopping Was a HUGE Blessing
Reviewed on

11/13/2014
Cierra C
Colleen and her team are THE best! The store has a peaceful and calming atmosphere - especially given that dress shopping can be stressful! Bella Couture is Birmingham's premier boutique and I will recommend it to all of my friends!!!
---
Bella Couture
Reviewed on

7/20/2014
Loved my time at Bella Couture! The staff was excellent, Colleen, the owner is so sweet! The gowns they have are beautiful! My daughter found just what she wanted. No one pushed us to buy, they were honest about their products (we did our homework!) we didn't find that... Read More everywhere in town. There sales tax is only 5%! I'm sending all my friends and family there! It's the BEST place for wedding gowns in Birmingham!
---
Reviewed on

5/21/2017
Kimberly K
Mrs. Colleen and her staff are amazing. They took time and helped me search through tons of beautiful gowns to find my wedding dress. I found my dress!! Thanks Sydney! I will send every bride here. Thank you
---
Reviewed on

5/09/2017
Allyson I
The man of my dreams and I are getting married this Saturday and I am a Bella Couture bride! They were so sweet and helpful as I picked out my dream Pronovias gown. I'll never forget that experience with saying yes at Bella Couture's!
---
Reviewed on

2/10/2017
Erin M
Incredible customer service and beautiful dresses. Assortment is great and the staff goes above and beyond for their clients, more so than I'd ever expect... Every wedding I've been in, my bride has gone to Bella Couture, so when I got engaged, I just HAD to get my dress from... Read More this wonderful group of people as well.
---
Reviewed on

7/01/2016
Mary Katherine C
The ladies there were very sweet and helpful! I didn't end up finding my dress here, but I appreciated all their help and expertise. The salon itself is also beautiful and spacious.
---
I loved my dress and veil, but both arrived late
Reviewed on

8/27/2015
Charlotte M
Bella Couture was the first bridal shop I went to, and I came back to buy my dream dress shortly afterwards. I tried a couple of other shops in town, but nothing stood out to me the way my dress at Bella Couture had. I loved my dress and veil, and the ladies in Bella Couture are... Read More very sweet and helpful. Unfortunately, my dress did come in late and it was a scramble to get alterations done in time. My veil was also back ordered, though that did not require altering so it was alright. I ordered my dress shortly before New Years, and it did not arrive until the second week in July. This was only a few weeks before my wedding. Because of this I was not able to do bridal portraits before my wedding like I had planned and everything was generally rushed. The best piece of advice I received too late, was to give a false wedding date a month ahead of when you really are getting married. Also, though ultimately I was happy with my alterations they do not offer in-house alterations like some other bridal salons in town do. I love my dress, but the last few weeks before my wedding were incredibly stressful.
---
Loved my wedding dress!
Reviewed on

6/30/2015
Erica O
The first shop I went to was Bella Couture and I found "the" dress that same day! I went in without much of an idea of what I wanted, but the consultant helped me narrow down the style I was looking for and I ended up finding my dream dress that very day. I LOVED my dress and... Read More got lots of compliments!
---
Reviewed on

6/24/2015
Shelly S
The dresses are beautiful and they have a large variety of price ranges however customer service is lacking. They are not good about letting you know when the dress will arrive. They also do not call you back when they say they will. Also they do not offer alterations on site... Read More which makes it hard when your dress comes in late like mine was.
---
Great shop!
Reviewed on

7/29/2014
Caroline E
This store has a wonderful selection of dresses with a kind staff and beautiful facility. Great value - and a huge plus that their tax rate is only 5%!
---
The dress
Reviewed on

7/20/2014
Elizabeth F
This shop is amazing! They don't pressure you to buy a dress. They are so patient and don't rush you to purchase something so they can get to the next customer. I had such an enjoyable experience!!! And found my perfect dress!
---
Bella Couture was amazing!!!!
Reviewed on

7/19/2014
I was a bridesmaid for a wedding on June 8th of this year, and I made an account on here solely to rave about how wonderful this shop is!!! They made the whole experience extremely special, not only for the bride but the entire wedding party. The staff is wonderful! They... Read More genuinely care about you finding the perfect wedding gown and work tirelessly to see that everything comes in perfectly! Our bridesmaid gowns were simply gorgeous! I recommend this shop 100 percent without a doubt! Thanks again Bella Couture staff! I'll be back when its my turn to walk down that aisle!
---
Mt. Laurel Dress Shop
Reviewed on

9/22/2013
Kelly M
The staff were incredibly helpful and worked great with my budget, asking me right off the bat and making sure I didn't even see dresses I couldn't afford. Got tons of compliments on my dress!
---
Wonderful Experience with them!
Reviewed on

8/06/2013
Tara Jo N
I bought my dress off the rack from them at a great price! The lady who helped me was SO sweet and kind all afternoon, patiently helping me try 20 dresses on. I found the perfect one! The only thing I did not like about the store was that I felt pressured to buy extra things,... Read More like a veil and sash, which I wished I would have waited and found cheaper somewhere else! The dress didn't even end up needing a sash/it wouldn't work on the day of the wedding, but they convinced us it did! They were great though; the owners are Christians and they pray for all of the brides that come in, which I thought was really sweet.
---
Experience I will Never Forget
Reviewed on

7/13/2013
Georgia H
Bella Couture treated me like an absolute princess when I came to try on dresses. They went above and beyond to make the experience unforgettable and pleasant. I was very nervous coming into the store, but about 10 minutes in I was completely comfortable and relaxed. I had a... Read More budget to work with and they were very respectful of it. They did everything from clinching the back of the dress as tightly as possible for me to see what it would look like to grabbing belts for dresses that looked too plain. The dress I chose was unique and I still haven't seen one even close to the beauty of it. Thanks, Bella Couture! I highly recommend them to any bride!!
---
Incredible dresses, good prices
Reviewed on

7/09/2013
Sara W
Carol at Bella Couture was amazing to work with! I went there because they were the only store in Alabama to carry my dress designer. The store experience is very intimate and special. The dress selection is definitely adequate, and the prices are all under $5000. The only... Read More catch is that they do not do alterations in store, but I took my dress to Martha's Tailoring in Birmingham, who did an INCREDIBLE job on hemming my dress which was all lace on the bottom. I also bought all of my bridesmaid dresses at Bella Couture, I could not have been more pleased with everything.
---
Off the rack!
Reviewed on

7/08/2013
Lacey B
Bella Couture had a better selection of dresses to try on than any other boutique in Birmingham. It was the last place I went and the best! It was very crowded on a Saturday. We had to wait 30 minutes even though we had an appointment. They don't have many fitting rooms. But, I... Read More bought my dress of the rack and used the alterations lady they suggested. They even steamed it for free when I took it back after alterations.
---
Bella Couture made dress shopping delightful
Reviewed on

7/02/2013
Rachel B
While dress shopping often stressed me out Bella Couture made it delightful. At many stores I felt extreme pressure to purchase a dress that instance. Bella Couture was focused on making sure I found the right dress and I was happy instead of focusing on getting my money. They... Read More allowed me to take photos of all the dresses and even suggest I look over them before returning so I felt confident in my decision. They have an amazing dress collection as well. They were tons of dresses I was obsessed with. It also offered a variety of price ranges.
---
Wonderful!
Reviewed on

7/01/2013
Jessica D
Wonderful people to work with... super cute store! The atmosphere and people could not be better!
---
Perfect place to find my dream dress
Reviewed on

6/14/2013
Rachael G
My shopping experience at Bella Couture was wonderful. Carol did not rush us or pressure us into making a decision. She let my mother, best friend and me pull whichever dresses we liked and I tried on all of them. In the end, Carol picked the perfect dress for my budget and... Read More figure. My husband couldn't stop telling me how beautiful I looked on our wedding day. Thank you so much Bella Couture!
---
Great selection
Reviewed on

6/04/2013
Ashley W
The ladies here made my dress shopping experience a pleasure, and I found the perfect dress at a great price. They have a great range of prices and will be upfront with you about price ranges for each designer they carry to make shopping easier. I'd recommend making an... Read More appointment so you are sure to get that personal attention, but they are only required on the weekends. Check them out if you're shopping in the Birmingham area!
---
Amazing!
Reviewed on

5/23/2013
Lauren B
The ladies at Bella Couture were so helpful and sweet! It was such a pleasure working with them! They have a great selection for gowns, bridesmaids, and flower girls!
---
Great Store
Reviewed on

5/02/2013
Brittany L
Great help getting into dresses and picking out options for me.
---
Bella Couture
Reviewed on

1/24/2013
Haviland M
The ladies who work at Bella Couture are the absolute sweetest and always remembered me and called me by name when I came into the store. Carrol assisted me in finding my dress. She is the most precious, genuine person I have ever met and made the process of finding my wedding... Read More dress so incredibly special and memorable. I am so thankful for the experience I had with Bella Couture!
---