Home

Bella's Bridal & Formal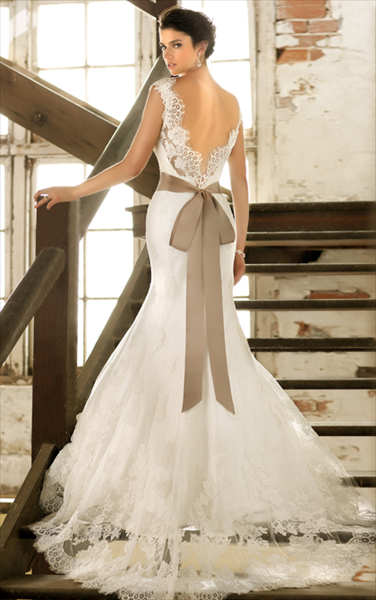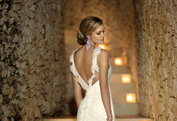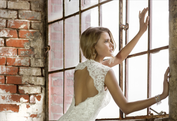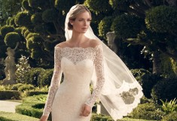 About this Vendor
For The Dress of Your Dreams
Bella's Bridal & Formal is a full-service salon conveniently located in the Patton Creek Shopping Center adjacent to the Riverchase Galleria. We provide a large selection of bridal gowns, veils, shoes, bridesmaid and mother's dresses. Our goal is to make you ecstatic about the experience!
Details
Bridesmaid Dresses, Flower Girl Dresses, Mother of the Bride Dresses, Wedding Dresses, Dresses, Alterations, Custom Designs, Fashion Services, Fashion
Contact Info

4441 Creekside Ave, Hoover, AL
Great services!
Reviewed on

5/22/2014
Brittny
My wedding was planned very last minute as we thought we'd be doing a courthouse wedding. I went to Bella's Bridal with only 3 weeks to spare before the wedding date. Since I was on a very tight budget, the sales associate asked me if I wanted to check out the prom dress section... Read More just in case there were any white dresses since the whole prom section was only sale for 50% OFF!!! I agree and started searching. We found 3 in my size. Two of them were too prom-ish but the third was perfect. It had jewels all over the waist and showed off my back. The bottom of the dress was straight down and flowy so I decided to ask the lady to alter it by adding a layer of tool. A week later, I went in to get my dress and it was done to perfection. Just the right amount of flare and bling. It reflected my personality perfectly. I'm very grateful that the sales associate showed me the 50% OFF section and even more grateful to them for allowing me to buy a veil off the rack. They normally don't do that (they order them in) but since my wedding was fast approaching, they made an exception! :)
---
Wedding dress alterations
Reviewed on

4/19/2014
Lauren M
I did not buy my dress at Bella's but I had my dress altered there. Those ladies know what they are doing! I had a huge poofy tulle dress. It had about 20 layers of tulle. They were about to shorten the length and take it in perfectly before my big day. And for a very... Read More reasonable price. They worked quickly and it only too two visits. One to drop it off and get it pinned up, and then to pick it up. It fit perfectly!
---
Perfection
Reviewed on

4/10/2014
Chantel J
Loved the service from start to finish!! Laura and Amy were the best. They paid close attention to detail and listened to my concerns to help us choose the PERFECT wedding gown. Thanks Ladies!!
---
Reviewed on

5/12/2015
JESSICA S
I have to say this is the best bridal place I visited.After a terrible experience at another Bridal Shop I came in to Bella's Bridal and I was greeted with the best service and they went beyond to satisfy what I was looking for.
---
Reviewed on

5/08/2015
It is hard to get an idea of what a dress will look like on you when trying on a gigantic dress...and when they pin it back for you, they have no idea what they're doing. The dress can not be altered in the way that they pin in back to make the sale--just look at the mannequins... Read More in the front of the store and you will see what I mean. The customer service is the worst that I have ever experienced, anywhere (I can not stress this enough!). Go to Bridal Bliss in Homewood if you are looking for a small town feel. If I could give Bella's zero stars, I would. After you spend $2000-3000 on a dress, you would expect that the customer service would be great, but you have to work for attention in the shop if you have already bought your dress (getting alterations or looking for accessories). I would not recommend this shop to anyone, ever. You can stand at the counter for 20+ minutes without receiving help. The customer service is the worst I have ever experienced, and the representatives are unbelievably rude. Save yourself, don't go here. They will sell you the wrong size, purposely making you pay more for alterations; its a scam.
---
A Highly Satisfied Bride!!!
Reviewed on

4/08/2015
Crystalyn C
My wedding will be in December. I went to quite a few shops but Bella's was my favorite. Carolyn is an absolute pleasure to work with! She made my dress shopping experience so easy and amazing. I recently purchased my dress and she has been in contact with me since the very... Read More beginning. It's hard to shop being a plus size bride but they have a great selection for us. I was getting my bridesmaids dresses from another shop but after such excellent service I decided to get them from Bella's as well. I would recommend this place to any bride looking for great dresses at reasonable prices.
---
Mixed experiences..
Reviewed on

2/09/2015
Meredith L
For some of my appointments, I went in and the service was AWESOME. Then some of my appointments were terrible! When I brought my bridesmaids for fittings of their dresses the lady had NO idea what she was doing. She was so clueless and not exactly the nicest either. It was an... Read More embarrassment for my bridesmaids. However, one of the managers was super sweet to my family and I when I had my fittings and talked to us throughout the whole appointment. So there were good and bad experiences here. The seamstress was GREAT! She could get my dress hemmed and completed in an hour! The prices are good. Typical pricing for a nice dress that doesn't look cheap.
---
Thank you Bella's Bridal & Formal
Reviewed on

11/03/2014
We really enjoyed working with Bella's Bridal & Formal. My daughter was gorgeous in the gown and Laura was so kind and helpful throughout the entire process...from finding just the right gown, to ordering, to fitting. Thank you!
---
Excellent Experiences
Reviewed on

11/03/2014
As a wedding planner, I feel very confident sending my brides to Bella's. They have an amazing selection of affordable gowns made for any type of bride. The consultants are very helpful and make sure that my brides have an exciting experience when picking such an important... Read More dress! My brides always look beautiful in their gowns!
---
GREAT BRIDAL SHOP!
Reviewed on

10/30/2014
I had absolutely the best experience with Bella's! I was a very picky bride when it came to my dress.. So picky, I still didn't have one 2 months before my wedding. Oops. My first visit to Bella's, with the help of the manager Laura, I found my dream dress! They were very... Read More helpful and took me in even though I didn't have an appointment. I would definitely recommend them to any brides looking for a dress!
---
Wonderful experience
Reviewed on

10/30/2014
Katie B
I found the best dress and the best service at Bella's at a great price! I am from Florida we were just in town visiting my aunt and dropped by Bella's. Before we stopped in, I went to 7 stores in New York City, 2 stores in Florida and 3 stores in Birmingham. We actually... Read More stopped by without an appointment and were lucky that they had one associate free to help us. The store was very reasonable and accommodating – and Carol, the owner, is superb! I really felt special :) I had such a great experience buying my wedding gown from Bella's that I decided to buy all my bridesmaid dresses from this store too! They give all upfront information about rush orders and costs - sent color swatches to me in Florida and everything! Nobody in my wedding is even from Hoover!! Bella's has been amazing to work with so far and I would highly recommend working with them! They really think about YOUR experience and YOUR worries and all that they can to make the shoping experience wonderful.
---
Great buisness!
Reviewed on

10/30/2014
Bella's is an amazing business! They have the best selection of the most gorgeous gowns! They also know how to make you feel special, and make sure you are 100% happy with your selection! I found my dream Wedding dress at Bella's and it made the big day even more perfect! I... Read More highly recommend Bella's!
---
Bella's Bridal
Reviewed on

6/02/2014
Allyson B
I had no problem finding everything I needed for my wedding day. I found my dream dress with all the accessories I was looking for, including a custom veil. The staff is exremely friendly but seem to be short handed. With the bridal and formal/prom wear all within the same shop,... Read More the girls seem to be over run. Nevertheless, they were all super sweet and helped throughout the buying and alterations process.
---
Found my dress, didn't love the store
Reviewed on

4/06/2014
Elizabeth
I have mixed feeling about the store. Everything there is $2,000 or less so I went in there knowing I could try on anything, which was pretty nice. Although there were lots of store attendants there none of them were there to help you dress so make sure you bring at least two... Read More people with you to help you shop and get in to the dresses, otherwise you're going to be up a creek. Some of the dresses aren't in that great of shape because everyone is shopping on their own and don't know how to get in and out of the dresses by themselves. In the dressing rooms you don't have pedestal to get on so if you're short (like me) you feel like all the dresses swallow you up. There's one or two pedestals in the back you can get on to see what the dresses look like when they're the right height, but you have to share them with everyone in the shop. But I found my dress, so I can't complain!
---
Bella's Bridal & Formal
Reviewed on

12/07/2013
Crystal M
Bella's was the first and only Bridal shop I went to in search of my wedding gown. Their gowns range from $200 - $2,000, so I was happy that I had no chance of falling in love with a dress that was way beyond my budget. Their staff is knowledgeable and very friendly. I found my... Read More dress in just an hour and a half (and it was one that my consultant picked out for me!). Their alterations people are the BEST (and inexpensive). After just two fittings, my dress fit like a glove! I was so pleased with everything and highly recommend them! The owner is one of the sweetest ladies in the business and truly cares about the happiness of her customers.
---
Great Dress
Reviewed on

10/29/2013
Shelby
Loved my dress it was only 600 dollars with alteration at 175. Perfect staff. Good dress selections. Loved loved loved my dress!!
---
Excellent
Reviewed on

10/20/2013
Lauren B
Bella's was great from my first appointment when I picked my dress, down to the very last details that were added. They were very helpful and have great customer service.
---
ok!
Reviewed on

10/07/2013
Raquel M
Love my dress but customer service was not great also I paid for a bustle that would not stay attached during the wedding.
---
Bella's made my dreams come true!
Reviewed on

10/03/2013
Courtney G
Great service and AMAZING people! GREAT prices too! I got my perfect dress for my Wizard of Oz wedding for just over 500 dollars. Go here and get Angela to be your Fairy God Consultant! She is the best! I love you Bella's and Angela!
---
Beautiful dresses!
Reviewed on

10/03/2013
Martin S
Go see Angela for the most amazing customer service! I picked out my gown all alone, and without an appointment. She made me feel so special and important and I actually picked the first one I tried on!
---
Perfect Bridal Experience!
Reviewed on

10/02/2013
Brandy M
I really can't say enough about Bella's Bridal & Formal. From the very first visit everything was so perfect. The selection of dresses is absolutely beautiful. Everyone on staff was so friendly and so in touch with what I was looking for. It was exactly how I had envisioned this... Read More process from start to finish. Beautiful gowns, lovely staff, perfect atmosphere...highly, highly recommend!
---
Great Bridal Boutique
Reviewed on

9/15/2013
Rachel M
I originally went to Bella's Bridal because there was a specific wedding dress that I had found online that I wanted to try on, and had found that Bella's carried the dress. Personally, I had a really great experience at this boutique. I came in with an entourage of my friends... Read More and mom, and I had a very nice and helpful assistant that helped me try on 7-8 different dresses. She was extremely patient and sweet about finding veils to match each dress, and laughed along with my girlfriends while I pranced around in each dress. It was a great experience, and I actually ended up buying the dress that I had originally gone in to try on. The dress came in on time, and they had done such a wonderful job with the measurements that my dress needed NO alterations at all when it arrived! Talk about stress-free wedding dress shopping! My bridesmaids all ordered their dresses from Bella's as well, and to my knowledge almost all of them had good experiences as well. Their dresses looked great, and alterations were done quickly and accurately. I know that my MOH had a bit of a rough time with Bella's - for some reason her dress was ordered incorrectly, and then alterations were a huge hassle, but ultimately she was able to get a discount on her dress because of all the trouble that she went through. Overall, I would recommend this boutique to anyone.
---
Great bridal boutique
Reviewed on

8/07/2013
Ashley J
Very personal interaction. And great team.
---
Bella's Bridal & Formal
Reviewed on

7/14/2013
Jillian H
I bought my wedding dress and my veil from Bella's. It was such a pleasure to work with them. The alterations department was wonderful and their service was great! I loved absolutely loved my dress and veil! I would highly recommend using them when searching for your wedding... Read More dress!
---
My wedding dress
Reviewed on

4/30/2013
Nicole G
This store was crazy and hectic. Noone was thrilled about helping me because i didn't have an appointment. I had one lady help and we found the dress i wound up wearing. My dress was beautiful but my experience looking for one wasn't.
---
Send Message