Home

Bespoke Beauty & Bridal
About this Vendor
Affordable Hair & Makeup Services- We come to you!
Bespoke Beauty & Bridal offers an affordable, full range of Hair and Makeup services for your Wedding, Special Event, or Photo Shoot- and we come to you! With over 20 years of combined beauty experience, Erin Mayhugh & Annie Reynor and their team will make you look and feel Beautiful, for your special day.
Details
Beauty Group Bookings, Hair + Makeup Trials Available, Hair Stylists, Airbrushed Makeup, Eyelash Extensions, Makeup, Makeup Artists, On-Site Hair + Makeup, Tanning, Beauty
Contact Info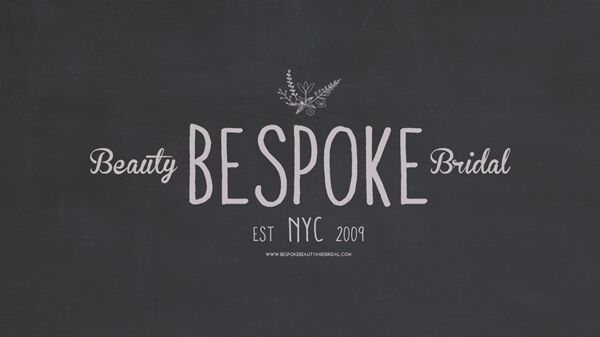 Amazing duo!
Reviewed on

4/12/2015
Alice S
We had a wonderful experience with Annie and Erin. These two ladies are incredible professionals with an amazing sense of humor. We faced a number of challenges during our wedding and the two of them were just amazing. Our space only had one functioning power outlet, something... Read More we did not know before hand, and they were able to keep us mostly on schedule, even with this obstacle. We had a huge bridal party (2 moms and 9 bridesmaids) and a very limited time frame. When all was said and done, they were only 45 minutes behind schedule and had us laughing the whole way through. All of the hair and make up lasted through the night, even after many happy tears and sweaty dance floor moments!
---
Reviewed on

10/23/2016
Kristin W
I had a terrific experience with Annie, whom I hired for my wedding hair (trial and day-of). She was prompt, fun, easy going, and listened to my ideas while explaining how they would realistically translate to my hair. She ended up pulling together the perfect look for my... Read More sort-of-boho/sort-of-glam wedding, and I got tons of compliments on the 'do all night! Highly recommended!
---
Reviewed on

10/21/2016
Spring K
Annie Reynor and Lauren Bridges of Bespoke were a fabulous choice for wedding day hair and makeup for me, my mother, and bridal party. Annie was extremely responsive and flexible throughout the planning process, and both Annie and Lauren went out of their way to understand my... Read More vision for my look. On the day of my wedding, they dealt beautifully with the tight space of our Brooklyn hotel room. Not only were they very capable, they were pleasant and calm. Annie's hair art stays in place! I was particularly happy to see how pleased my mother was with her hair. Lauren was so sweet and skilled as a makeup artist. I felt beautiful, and the makeup lasted through many episodes of tears! Bespoke is amazing!
---
Reviewed on

7/10/2017
Danielle G
Wonderful working with these gals and they did a phenomenal job. I couldn't have been happier with their work and flexibility. I highly recommend using them for your wedding!
---
Reviewed on

4/19/2017
Sarah M
Annie and Erin were wonderful to work with. I basically never wear make-up or fuss with my hair, and they made me feel extremely comfortable from the get-go, making it clear that the idea was to keep me looking like me. I got married in Manhattan but live out of state, and they... Read More graciously squeezed in a rehearsal for me right around Christmas when I was in town. Their humor and down to earth attitudes immediately put me at ease, and came in really handy on my wedding day when I was starting to get very anxious. My hair and make-up looked great, and I cannot recommend them enough.
---
Reviewed on

12/31/2016
linda s
The ladies from bespoke beauty were great. Showed up on time and worked all the way through to make us all beautiful! The ladies were sweet, complimentary, professional, and did excellent work. They were even singing with our young daughters and showing them a fun time! Our... Read More makeup stayed throughout and helped the pictures to look great! I would highly recommend them!
---
Reviewed on

10/30/2016
Devon M
I had an awesome experience with Annie & Erin for my sister's wedding! They were absolute professionals, making the entire bridal party feel very comfortable and individually attended to throughout the entire morning. I would totally, without hesitation, use them for my own... Read More special day and recommend them to my friends for their special days!
---
Reviewed on

10/30/2016
Diana B
Erin & Annie did such a perfect job. When I first contacted them, I inquired about vegan products as I am vegan and so is one of my bridesmaids. They went above and beyond to ensure a full suite of vegan products for us. Not only that, but I had a large wedding party, and both... Read More my mother and my husband's wanted hair and makeup done as well. Erin & Annie handled the workload with aplomb, and the day was perfectly organized and scheduled. If they were stressed they never showed it, maintaining a fun and cheerful demeanor all day. Everybody looked stunning and we all felt very taken care of. Thank you Erin & Annie for doing such an amazing job!
---
Reviewed on

10/30/2016
Olga P
Love Annie and Erin. They are both amazing. Could not be more happy.
---
Reviewed on

10/30/2016
Jennalise V
Erin and Lauren did makeup for myself, my bridesmaids, and my mom for my July wedding. They were awesome and professional and did an excellent job! I highly recommend them.
---
Reviewed on

10/29/2016
Marisa V
Professional and fun! I can always trust Annie to know exactly what my hair needs. 5 stars!
---
Reviewed on

10/28/2016
Annie does a fabulous job with hair and coloring. She's very creative and has a great sense of humor. I recommended her 100%!
---
Reviewed on

10/28/2016
Annie R
Erin was amazing when she did my makeup, I have never had anyone do makeup for me in the past and was concerned about it looking like ME, she surpassed my expectations! I hardly felt the lashes after the first 5 minutes and looked amazing all night through my best friends... Read More wedding.. I would highly recommend Beapoke for your hair & makeup!
---
Reviewed on

10/23/2016
Jessica S
Loved working with Annie on my wedding hair. She took the time to work with me on a very particular look I was going for and it lasted the whole night. She was awesome with the moms and bridesmaids as well!
---
Reviewed on

9/30/2016
Idania L
All I can say is Love love love ....Annie you was awesome.... you had a crazy night the day before my wedding n you made it before time the day if my wedding... love you. You're great...😘
---
Reviewed on

9/06/2016
Elizabeth O
Erin and Annie were so fun and funny. They made me feel totally comfortable at the trial and day of. I never was nervous to tell them exactly what I wanted and if I felt anything needed to be different. They just wanted me to happy with the outcome and I really way. Both hair... Read More and make up came out better than I could have expected. I felt like myself which was the most important for me on my wedding day. Thank you ladies!!
---
Reviewed on

8/18/2016
Cari K
I am so happy I went with Bespoke Beauty! I don't wear makeup and hate getting my hair done, so I definitely put off booking my bridal beauty sessions too late. Even though Annie and Erin weren't available on the day of my wedding, they hooked me up with two AMAZING ladies... Read More (Cathy and Lauren). All four of them were present at the trial, so I knew I was in good hands. They listened to my concerns and desires, collaborated as a team, and really just went above and beyond. On the actual day of, Cathy and Lauren were early, joked with my bridesmaids as if they were old friends, and made everyone look stunning. They stayed after they were done to hang out and I really am so happy they were part of my day. The whole team was professional and friendly, and I think you'd be crazy not to book them.
---
Reviewed on

8/15/2016
Erin M
Erin and Annie are Awesome! My sister had 12 bridesmaids for her wedding and they were able to get us all ready in time and gave us a bunch of great tips. It was a super hot day and all of our hair and makeup stayed through the evening. I would say without a doubt that they are... Read More some of the best in the biz!
---
Reviewed on

7/25/2016
Heather B
Annie and Erin are just incredible! They are prompt and professional. They truly listen to your vision and just get it! I would highly recommend them (and believe me, the 8 girls I know getting married have been instructed to use them lol) to any and all women looking for a... Read More great hair and makeup team!
---
Reviewed on

10/30/2015
Nicolene S
Erin and I met a few years ago when she was the makeup artist on a fashion shoot I was modeling for. We hit it off and she did a great job. Since then I've stayed in touch with her and she has been my makeup artist anytime I need one. At my wedding Erin did my makeup and 3... Read More bridesmaids. She made me look perfect and all of my bridesmaids were thrilled with her long lasting makeup work. I've even used Erin when I needed hair and makeup for my maternity photos and any time I've had an event. I know that when I call Erin she'll make me look beautiful and she's lots of fun with a great sense of humor. I'd refer her to anyone.
---
Reviewed on

10/29/2015
Bernadette Z
Best Choice Ever !!! highly recommended for everyone, ! 100% on point with everything, best advice, great ideas, best product in use, Absolutely will use again !!!! fully satisfied with everything , Lots of thanks for making the best !!!!
---
Reviewed on

10/29/2015
Annie is just incredible! She is an extremely talented colorist and really listens and takes the time to understand what I want. My hair color has never looked better!
---
Professional and Talented!
Reviewed on

10/29/2015
Erin did my make up for my wedding. It was an intimate and low-key event but she treated me like it was the wedding of the century! Erin was professional and always promptly responded to my messages. She listened to my requests and made great suggestions so I looked awesome on... Read More my big day. I don't normally wear a lot of makeup so she made sure that I looked natural, like myself, and not too over done but still gorgeous. I loved working with her and would recommend her to anyone!
---
Beautiful hair and make-up
Reviewed on

10/28/2015
Ashley B
As a hairdresser for Bespoke Beauty & Bridal, Annie is fantastic. I gave her a vague idea of the hair I wanted to have on my wedding day, and she took that and immediately recommended (and implemented) a perfect hairstyle for the look I wanted, the veil I had, and my face shape... Read More and personal style. I loved my hair at the wedding!! Erin was also fantastic -- and did an excellent and classic look for my make-up. Both Erin and Annie were a joy to work with and offered lots of practical and key advice for my wedding beforehand. I wholeheartedly recommend them both.
---
Reviewed on

10/28/2015
April C
Annie does amazing bridal hair. I highly recommend Bespoke. My hair looked amazing and lasted all night.
---
Meet The Owner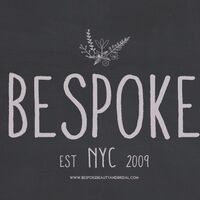 Erin Mayhugh & Annie Reynor
-Erin Mayhugh and Annie Reynor- have been working in the Event and Entertainment Industry as professional Makeup and Hair Artists for more than a decade each. Erin's makeup resume includes work for TV, print, magazines, special events and commercials. She also works frequently on high fashion photo shoots and music videos. Annie is a high fashion freelance hairstylist and Master cutter, Colorist and Hair extension specialist. They'll strive to make your wedding day a fun, carefree and beautiful experience!