Home

Best of the Best DJ's Inc.
About this Vendor
The MOST Award Winning DJ Company in Las Vegas
Now in our 18th year. Winner of "Best of Weddings 2018." Hall of Fame inductee. "Best of Weddings" winner 2018, 2017, 2016, 2015, 2014 & 2012. Also winner of the "Brides Choice" 2018, 2017, 2016, 2015, 2014 & 2013 from Wedding Wire. Given to the top 1% of Wedding Pros Nationwide. Fun & interactive. Your complete host & emcees. View 325+ video testimonials from brides and grooms on our website. More than an other DJ in the WORLD. Check back frequently to view brand new ones. Let our staff of professionals walk you through your entire event so you can devote 100% of your time to your family and friends having the "time of your life." Specializing in events that require MORE that just a DJ.
Details
African, Arabic, Bollywood, Caribbean, Celtic, Classical, Country, Dance, Disco, Flamenco, Folk, Hip-Hop, Indian, Jazz, Klezmer, Latin, Mariachi, Persian, Polka, Pop, R&B, Rock, World Music
After Party, Rehearsals + Parties, Ceremony, Reception, Wedding
MC Services, Recorded Music, Sound Equipment, Music







Contact Info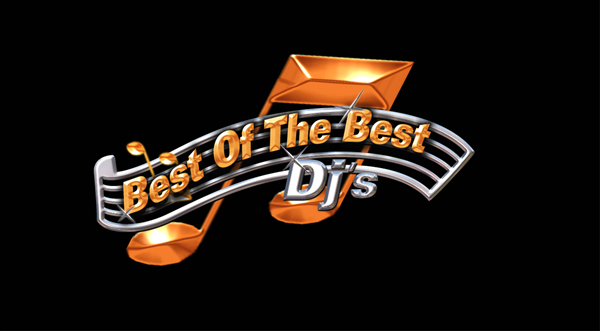 Reviewed on

2/21/2018
Ashley L
My wedding night was AMAZING & SO FUN thanks to Best of the Best! It was an absolute pleasure to have Steve DJ my wedding at the Venetian! He did such a great job getting the crowd going and keeping people out on the dance floor literally all night long! The song selections were... Read More great and he was very accommodating to my personal requests! Hiring a great DJ for such a memorable event in your life is a big part of the memories that you make and what people remember most - dancing and having fun! Best of the Best IS that company you want to call to help with you making those everlasting memories. I would most definitely recommend Best of the Best for any of your Las Vegas events!
---
Reviewed on

10/29/2017
Shane S
DJ Steve handled our wedding and was without a doubt a consummate professional. He kept the flow of the entire reception going smoothly and even though we had handcuffed him slightly with our music selection. He was able to make the night very memorable and got people up off... Read More their butts and dancing. Thank you Best of the Best DJ's, for providing the same level of service as your name.
---
Reviewed on

4/12/2016
The service was OUTSTANDING!!! I created a flow of my reception and gave it to the DJ and he kept everything in order just as planned.. Even when we ran long on some things, he would check to see if I was ready for the next task or if he should wait. The DJ would watch me and... Read More wait for a simple signal from me to let him know its time to move on to the next segment of the reception.. They played a great mix of songs that had everyone moving in their seats and on the dance floor regardless of age.. My Best Friend is critical about EVERYTHING and even he has said nothing but good things about my DJ Service - SHOCKING !!! I have recommended BEST OF THE BEST DJ services to everyone who may need a DJ. Thank you again for being a part of the Biggest day our lives.. Mr & Mrs Anderson 03/19/2016
---
Reviewed on

10/26/2017
Dana G
Everything was perfect! I loved all the music played the entire night and appreciated how he followed all my wishes, they were kind of strict for the genres I wanted! All my guests raved about the music and also how perfect it all was, they were able to hear all the songs and... Read More still carry out conversation with everyone. More importantly, the best part was the constant communication. He constantly checked in with me in regards to music selection and when I wanted to do specific parts of the night such as the toasts and father-daughter dance. The continual communication was so appreciated because I felt like he cared and wanted to make sure everything was perfect for us and that we were happy. I only have positive things to say, it was such a special night and he made it that much better!
---
Reviewed on

10/18/2017
Just had our wedding and Best of the Best DJ's was great to work with through the entire process. The wedding reception was a big hit and the DJ was fantastic getting everyone in the crowd involved for the 4 hour reception. I would recommend!
---
Reviewed on

7/18/2017
Justin F
Beyond a doubt the best DJ I have ever worked with. Attenative, fun, and just enjoyable to be around. Hit all of our cues during the ceremony, hit all of the right notes during the dancing and different things. They were amazing to work with!
---
Reviewed on

7/11/2017
Stephanie Y
Awsome DJ and fulfilled our dream reception...I would recommend Best of the Best DJ to all!!
---
Reviewed on

6/20/2017
Elsa G
Our wedding was amazing thanks to Steve and his team. They paid attention to every little detail, and made sure that the music and ambience were fun for all of our guests. We highly recommend Best of the Best DJ's!!!
---
Reviewed on

6/01/2017
Monica L
I didn't get the best of the best. I got second best. The DJ didn't play any songs from my playlist I provided prior to the event, didn't interact with the crowd, didn't start my entrance song until we were half way in room. I was disappointed only to be told by owner is was my... Read More fault. There was no apology or understanding for how my day was less than spectacular. I expected much more based on all the awards from the Knot and didn't get it.
---
Reviewed on

5/08/2017
Brandy H
Best of the Best DJ is truly the best! I booked them for my wedding and was totally blown away! Our DJ was so fun, exciting, got the crowd engaged, took requests, and gave us great suggestions! We really loved him and how smoothly he ran our wedding! Thank you so much!!
---
Reviewed on

4/20/2017
Best of The Best did a fantastic job at our Mt. Charleston wedding. Always on top of things, Scott kept the guests dancing and having a great time. I can't say thank you enough.
---
Reviewed on

12/30/2016
Lesley L
I had a great experience with DJ Steve at our wedding in Las Vegas! This company was very quick and easy to communicate with. All questions were answered promptly and professionally. I loved that this company knew our venue well (The Venetian/The Palazzo). They were there early... Read More to set up and made our entrance special! Steve was our DJ and he communicated with us through out the night making sure everything was going smooth. He played all the music I had requested and did a nice job getting people to dance. I would recommend this company to anyone getting married in the Las Vegas area! The price was perfect and they were so flexible with everything. They helped make our wedding day special!
---
Reviewed on

12/01/2016
Crystal P
This company and Steve was AMAZING. My venue's preferred DJ fell through and so I googled DJ's based on reviews. He was quick to CALL me, and sent me detailed info from what he needed from us AND contacted our venue to get details on setup. The day of the wedding he did a great... Read More job keeping things flowing. I was worried to find a DJ that was cocky and played the music they knew best, but Steve played EVERYTHING I asked him too. He also checked in on us throughout the night to make sure things were going smooth. IF I had to find something to complain about was he didn't fade out the songs we asked him to for the lip sync we had, so they ended abruptly (we cut the songs & emailed it to him) and kinda the same thing for some songs during dancing. (prob my fault cause I told him to blend/mix songs to keep it going) but it just cut off. Other than that, he did awesome making sure the night was perfect. DJ's make or break a wedding and he definitely MADE it for us and kept people dancing all night. THANKS, STEVE!!
---
Reviewed on

10/25/2016
Krystal W
DJ Steve was the Best! I would highly recommend him to anyone. He is very talented and if you choose him it is a sure bet you are going to have a fabulous time!
---
Reviewed on

10/19/2016
DJ Steve - Best of the Best DJ's Inc. - provided an outstanding DJ/music/light show for our daughter's wedding reception. We highly recommend Best of the Best DJ's Inc. and they made a great wedding reception even better!
---
Reviewed on

10/06/2016
Alexa K
Wow! I have never had a more fun dj! He had a sense of humor, he understood the type of music we wanted, he communicated with us and he was such a sweet guy!! Everything went so well with their help!! I highly recommend these guys! Steve was great with getting back to us on... Read More questions we had and ensuring that we got what we asked for! Great job!!!!
---
Reviewed on

10/04/2016
Olivia F
Steve was fantastic! I am so pleased that we decided to go with him for our wedding. Not only did he play the music that was requested and kept the flow going, but he was also super professional and made sure to check in with us throughout the night. I truly appreciated his... Read More enthusiasm and attentiveness to detail. He made our evening that much more special. I would definitely recommend Best of the Best to anyone looking for an awesome DJ for their big event. :)
---
Reviewed on

10/03/2016
Janice H
Such a fun DJ!! He asked a lot of questions to make sure he was good with what we wanted. He checked in with us every so often to make sure everything was good. He also got people dancing which was what I wanted. Overall and amazing DJ and I would totally recommend him to anyone... Read More who needs a DJ for an event!
---
Reviewed on

9/27/2016
frederick j
Best of the best did a wonderful job! They're truly the best of the best.
---
Reviewed on

9/27/2016
Krystal F
Best of the Best DJ's was an absolute blessing at my wedding. I didn't have to worry about a thing. They responded in a timely manner to all inquiries and were very flexible with changes (even the week before the wedding!). They were prompt and professional, but also friendly... Read Moreauyfcbefvrafaxtfuutwwtrufxwrzdburayxxw and outgoing during the entire evening. Truly a great experience, and I would recommend them to anyone!
---
Reviewed on

9/10/2016
Cari C
DJ Steve was AMAZING!!! Prior to our wedding reception he was available, responded to emails in a timely manner, and was up front and honest about what to expect. At the reception he did an amazing job at being our master of ceremony - literally it was all perfect! For the... Read More music - he played all the music I wanted and music that my guests wanted!! He was great at reading the crowd. Our dance floor was packed from beginning to end! I could not have asked for anything better!!
---
Reviewed on

7/11/2016
Samantha R
Steve was absolutely amazing!! Honestly I do not know what would've happened without him to help me decide what time to get things done. He played all the songs I requested and was so kind!!! He was also very well priced, everyone complimented on our music, Thank you!!!!!!!
---
Reviewed on

4/26/2016
Reina F
Best DJ and experience ever! We could not have been any happier with how our wedding turned out, our DJ was attentive and made sure we were happy with how everything was going. He played all of our requested songs and kept the party going until the very end! We are so... Read More incredibly happy with the service we received from Best of the Best DJ's Inc., we highly recommend them to anyone looking for a great DJ!
---
Reviewed on

4/15/2016
I had my wedding at Alexis Park Hotel and Steve was an awesome DJ .. He kept everything moving and everyone enjoyed dancing! He was fabulous and I would definitely recommend him! He was easy to work with and very detailed.. Love his work!!
---
Reviewed on

4/02/2016
Natasha K
We were in Vegas from Florida for our 10 year vow renewal. The communication was great leading all the way up to the event. We had a small intimate reception so music was good. He also was great at playing the music that was requested to get the party going.
---
Meet The Owner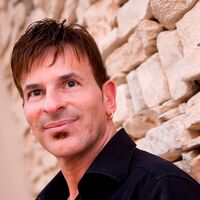 Steve Scott
After 18 years in business and working thousands of great events and meeting some amazing people, we still absolutely love what we do. We get to touch peoples lives in a way that will host a great memory that will last a lifetime. Fondly talked about for many years to come!