Home

Big7 Media
Details
Contact Info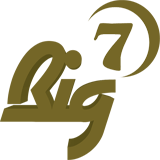 This crew has Talent!!
Reviewed on

10/04/2013
Katy C
I just got email with subject "Review ending soon, Go Katy Go!" Joe you are funny guy. Please excuse english. English is not my first language. I am from other country and Im looking for Videographer for my wedding. I meet Joe and we talk and he is very knowledgable... Read More with wedding. His Crew is Expert and very talented. We love them and we send more people to them for wedding for next year. I hope everyone will choose them, very good and very talent they are.
---
BEST IN THE WEST!! I can guarantee it!
Reviewed on

10/04/2013
Geneve C
OK Joe, I know this is a last minute review for you since you just emailed me and I know I told you I hate writing or typing even though I am a lawyer. First of all, I am probably the most anal lawyer you will ever meet, I am also the most anal Bride as well. I have been... Read More through almost every videography company in California and Nevada. I had research reviews and watched almost every video that they have to offer. I researched price, availability, reputation and yes I even asked for references business and personal. When I met Joe and Nia, I bet you they wish they had never met me. I questioned them on almost everything, Our meeting was approximately 3 hours and I can still remember everything I talked about. Joe and Nia were very patient with me and Joe's vision is very very sharp, his ideas are over exceptional. I wonder why this guy and his wife aren't Lawyers or Doctors as well. There is something about Asian artists that inspire me, especially if they are behind a camera and have that vision like Joe and Nia have. So, my wedding (Yes My wedding) was Awesome! But my wedding video was Totally Awesome! it just goes to show you what a true artist behind the camera can do. The finished product was just so elegant and beautiful. The DVD label was professional (*hint* Go for the Portraiture Package with the Label upgrade), Even better labels than they sell at the stores, not kidding. The family of Videographers including Anthony was so professional, This kid is very very good with the camera as well. They even stayed out of the Photographers way. Thank you so much Joe and Family for doing such an Excellent Job. There, I just typed a book for you Joe. God Bless
---
Fantastic Team of Videographers!
Reviewed on

6/22/2012
Cora E
I am a wedding planner that was planning a destination wedding in Las Vegas. I couldn't have asked for a better team of videographers. Joe, Nhia and Anthony delivered not only what they said they would but so much more. They were very easy to work with and brought a great... Read More attitude to the day. They were everywhere then needed to be but completely unobtrusive. It was an absolute pleasure to work with them. This will be my go to video production team for all destination weddings. I cannot wait for an opportunity to work with them again.
---
Stunning Cinematography Absolute Professionals
Reviewed on

6/12/2012
Beverly T
This Production company is by far the best in Las Vegas, hands down. I absolutely loved them from beginning to start. They really do stay in contact with you and help out anyway possible. The way they work together and also their shooting style is better than most I have seen on... Read More you tube. Their price point is far better than Memory lanes, in fact Big7's Cinderella Package is about the same price as Memory Lanes lowest package and their quality work and equipment is just the same, except for ML's Toy helicopter. If I was able to afford Memory Lane then I wouldn't have been able to meet Joe,Nhia and Anthony who are genuine and kind hearted. My guests were asking us all about them and we did get them more fans.
---
I absolutely LOVED them!
Reviewed on

3/25/2012
Ashley P
Ok, so at our first meeting I was about to lose my mind. I had decided (for whatever reason) to plan my whole wedding in a little over 2 & 1/2 months and was at my breaking point. And originally I didn't even BUDGET for a videographer. At the end of our first meeting I was... Read More relieved and happy that I had one less thing to worry about, but I also knew that I could hand over control of the video completely (which was hard for a control freak). They were able to do a video collage of my husband and me in a very short time (because I kept dropping the ball on getting the pics to them), and it was BEAUTIFUL. My mother still cries when she looks at it. Joe and Nhia are AMAZING. If you take some time to look at their work on their website, you can see it speaks for itself. They are extremely professional, but these guys also have an insane amount of heart which goes even further. I would routinely get messages reminding me to be calm and take care of myself and they were very careful about respecting everything for our big day and sat with us to get a feel for us as a couple which is what I think is the secret to them having such lovely videos. Plus, their work is EXTREMELY affordable. Honestly, I can't write a review that can justify just how wonderful they are. I give them the highest recommendation possible :-).
---
AMAZING MASTERPIECE!
Reviewed on

3/08/2012
Marie J
First I want to say, like all other brides, I was debating if I was going to do videography or not. I then compared the price with Photography and was surprised with how great Big7 medias prices were. Plus they gave me a great package deal for videography and photography and... Read More the results were so so beautiful. My friends and family were amazed at how beautifully shot the video was. I did not scout and look online for them, I was referred my a friend of mine who knew them personally. Joe, Nhia, Anthony and Trisha did such an amazing job, they were professional with everyone and at times you wouldn't see them. They had professional equipment as stated and their personality was a plus, they are very easy to get along with and I was able to tell them what I wanted and they worked with my "vision". I will refer my friends and family to them for as long as they have their business. I will be honest, I did not have the full 1/2 they needed to secure the date but they worked with me. I am so thankful for that as well. They believe in "karma" like I do and I believe that is why they have so many genuine reviews and they are just talented at what they do. The Best Videographers on the West coast
---
Amazing Company
Reviewed on

2/01/2012
Kathy L
With less than 3 weeks prior to a wedding I was planning, the groom asked me to find a talented and reasonably priced videographer to create a surprise love story for his bride and cover the fast-approaching wedding. Joe listened to my concerns and ensured me that his team would... Read More exceed our expectations. Before even speaking to the groom, he sent me samples of their work to make sure we were a good fit. (Not many companies would do that!) He was very communicative with us, asking for our feedback to ensure a product we all would be proud to show. The love story came out beautifully! Joe, Nhia, and Anthony were not only professional but so friendly! Weddings can be such a stressful event and they put me, the bridal party, and their families completely at ease. They were everywhere we needed them to be on the wedding day and never in the way. I am glad to say that we have become fast friends and I will definitely be referring Big 7 Media to everyone I know!
---
So easy!!
Reviewed on

1/01/2012
Leonor C
They understood my every need. They were also attentive and patient. Highly recommended!!!
---
BEYOND WHAT WE EXPECTED!
Reviewed on

11/03/2011
Reggie A
Joe and Nhia were our official videographer for our wedding in Vegas on 8/20/11. We were so glad that we found them! Out of several videographers that we had in mind, after we talked to them and saw their samples, our decision was made. They were very professional, friendly,... Read More easy to talk to, and went above and beyond what was expected. The planning was unstressful because the communication was always there. They attended our rehearsal at the church to prep and they showed up at the hotel at 5am to get started. Our guests were very impressed. As for the equipment they used, top notch. The steady cam that Nhia was running around with, made the video footage just even more amazing. We've gotten so many compliments with our highlight video. When we were planning our wedding we had a vision of how we wanted our video and Joe and Nhia absolutely went beyond. HD was a huge quality that we wanted and we got it with Joe and Nhia. Our photographer happened to be affiliated with Joe and Nhia so it was comforting to have a team capture our special day. For the quality they produce you are getting your money's worth for sure. We will not hesitate to recommend Big7 Media. I believe they travel between Vegas and So Cali, but you need to contact them to verify. Go....do it now!! =)
---
Wonderful family videographers, Excellent Edits
Reviewed on

11/02/2011
Robert J
First I want to say that I have known Joe for about 5 years now and have heard him always talking about his work, videography. Well, I would hate to say it, I really didn't care at that time. I am a very "blunt" person, that's just how us gay people are..Blunt but honest. I... Read More never had any interest until of course my husband or boyfriend at that time proposed and then came the planning. I only thought of photography at the time until Joe's wife said "hey just take a look at one of our videos we just finished", I was devastated! I could not believe how beautiful they did a wedding video. So of course I became a fan of Joe's work and talked to him about our wedding. He was very helpful on picking and scripting out our upcoming wedding. I would get emails on his suggestions and ideas, I would give him my thoughts as well. Also, they have nothing against the gay community unlike the photographer that we picked, The photographer is lucky he is not listed here on theknot.com. Getting back to my review, It turned out so so beautiful better than I could even imagine. The cameras were all set ready to roll and they made sure to keep the guests in clear view of our ceremony. I now let anyone I know that is getting married not to leave out a video for their wedding day and of course pick Big7 Media. I just seen Joe 3 days ago and he told me to write him a review since he is paying a lot of money for this ad, lol. Joe and Nhia, I know I see you guys pretty often and know how busy you guys are but please keep up the good work and I will probably see you tomorrow putting the trash out. Big7 Media is a GREAT BIG asset to the Las Vegas and California communities for Videography. Like I said I am blunt and honest so, The only thing I saw that Big7 Media did wrong that day was, Joe parked in the handicap spot to unload his equipment and forgot to movie it. He did forget on accident because when I told him after the ceremony, he ran so fast out that door I thought he was going to trip. Thank you again Big7 Media Robbie & Steve
---
Amazing videographers
Reviewed on

10/31/2011
Kristi W
If you are looking for high quality video and a wedding DVD which will capture every memory and intricate detail from your memorable day; Big7 Media is your answer. Our wedding was so beautiful and memorable that I needed to get it on DVD. Big7 media did such an amazing job on... Read More our video that people that we showed it to thought we had a real movie set and thought we spent thousands - well not exactly THOUSANDS, but with Nhia wearing her suit to record, it looked so heavy, I thought that we were on a real movie set! She didn't even get in anyones way. Again she is so tiny though. Joe was very stealthy and his crew were very professional. The final wedding DVD exceeded our expectations and will be a memory that we will treasure forever. We would 110% recommend Big7 Media - an excellent vendor and outstanding customer service.
---
You Won't regret their services, FANTASTIC Cinemat
Reviewed on

10/30/2011
Gina V
Big7 Media did an awesome job with our wedding video.We were not considering a video for our wedding, just photos.I am so glad I went with the video and glad that we picked the right video crew. Joe & Nhia showed early to make sure they were setup, with very professional... Read More equipment. Nhia was wearing what they called a steady cam like in the movies in Hollywood uses, they explained that it did smooth shots and OH MY GOD! It turned out so smooth. They had a microphone that Sonny wore to record the ceremony and it came out great!!!! You can hear every word so clearly. From capturing video of the pictures before to the cutting the cake, they were there, but I never really noticed them. We got our video on time and love it. Very smooth.
---