Home

Birchtree Catering
Details
American, Eastern European, French, Indian, Italian, Middle Eastern, BBQ, Fusion, Seafood, Specialty
Dairy Free, Gluten Free, Halal, Kosher, Nut Free, Organic, Sugar Free, Vegan, Vegetarian
Buffet, Catering Clean Up, Catering Delivery + Setup, Chef Stations, Family Style, Menu Tastings, Passed Appetizers, Seated Meal, Servers, Food + Catering, Service Staff
Contact Info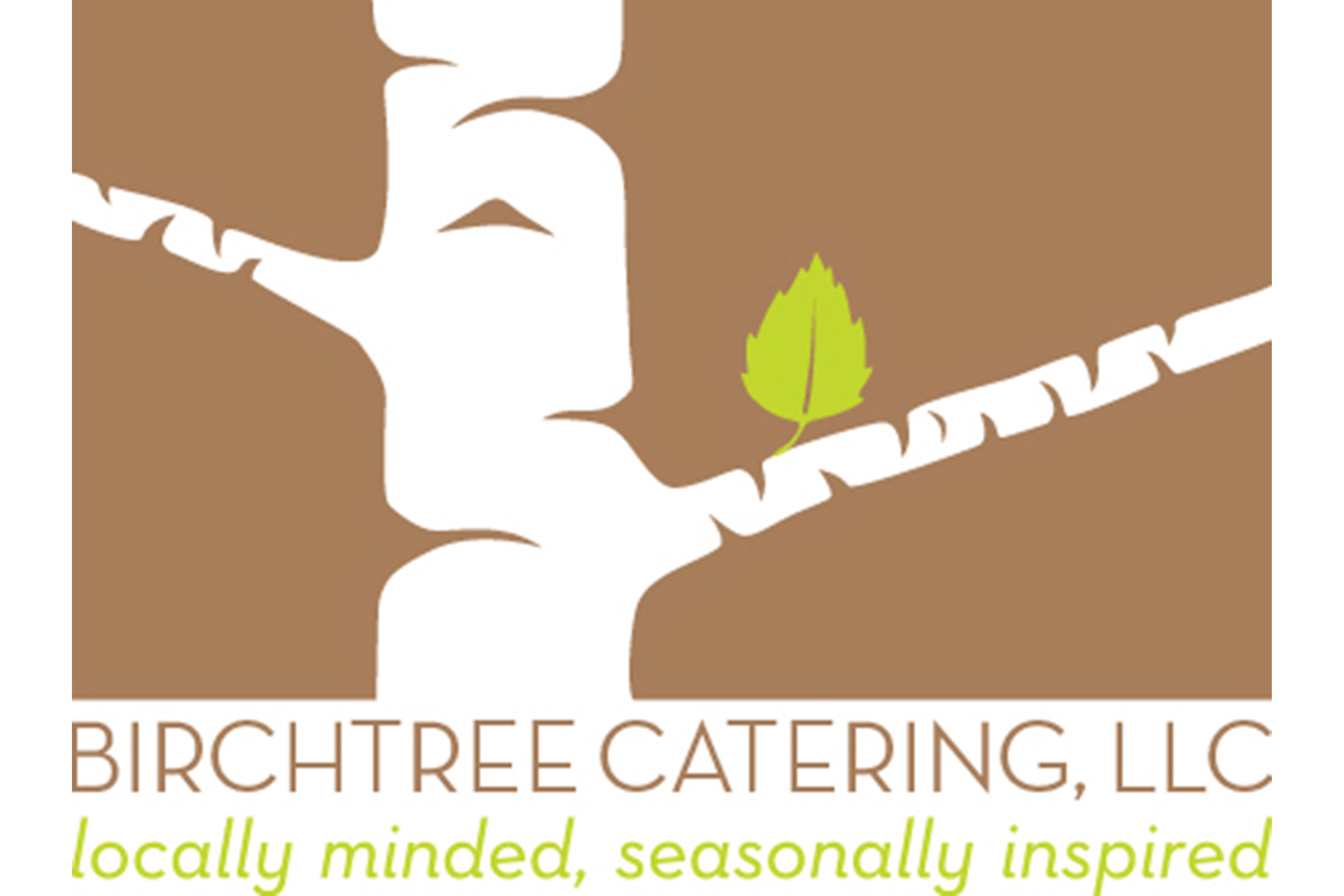 Reviewed on

12/12/2017
Kane A
My husband and I are foodies - we're big on creative dishes and top-notch service, and we spend most of our disposable income eating at some of the city's best restaurants. So, our natural reaction when we searched for wedding caterers was to get quotes from the celebrity chefs... Read More (Garces, Starr, etc.) first. Then, after we had been sufficiently sticker-shocked and underwhelmed by the proposals we received, our wedding venue, Philadelphia Distilling, referred us to Birchtree. From the first call we had with them, we were sold. They really "got us" and understood what we wanted. They were also very transparent about what we could expect and what the pricing was - no surprises, no games, just true professionals. Over the next few months we custom designed our menu with Chef Rasa (this is how they do it). She was a master at listening to our crazy food requests and converting them into a menu that a group of 70 picky eaters and foodies could all enjoy. On the day of our wedding, everything went down in unimaginable perfection. They didn't skip a beat. Our guests were Instagramming the appetizers, and when they finished eating them, nobody had to wait longer than a minute to dispose of any toothpicks and napkins they were holding. To put it simply, the food and service exceeded even our own high expectations. The food became a focal point of the wedding – which is what we wanted – and our guests are still commenting on it today. Birchtree was a fantastic partner for us. I say partner because we really felt like they were there to help us figure it out and make things easier, which is what you really need when you're planning a wedding. I can't recommend Birchtree enough. They are the kind of caterer that can flex to accommodate any vision you have (ours just happened to include pork belly jelly donuts, but that's just our style).
---
Reviewed on

10/03/2017
Cathryn D
As the mother-of-the bride, I was so pleased that my daughter and her fiance chose Birchtree catering. The food was truly delicious, and expertly presented. The set up was lovely and appeared to operate smoothly and glitch-free. One of my friends, who is a real stickler for... Read More details, told me that she really appreciated the signs — especially the ones on the popsicle trays that were passed around on the dance floor, since she couldn't have heard the description over the music. Alexandria and all of the Birchtree staff seemed very well coordinated, and were friendly and helpful. I also really appreciated how well the Birchtree operation worked with the other vendors. For me, it meant a very care-free mother-of-the-bride experience, and it sure seemed like my daughter got the fun, moving party they had envisioned. I'm so glad they decided to use Birchtree for their wedding. I'm still glowing from the experience.
---
Reviewed on

9/20/2017
Trish D
Couldn't have been more pleased! The food was out of the world delicious! (We almost thought the tasting was too good to be true, but it was amazing at the wedding, too!) Nicole and Chef Rasa are total professionals. Super process oriented, great communicators and super... Read More responsive. They blend creativity, fun and experience so well, you wouldn't imagine! Cannot recommend them more highly. Worth every single cent!
---
Reviewed on

7/31/2017
Chloe W
Birchtree did a fantastic job at my wedding this past weekend! I worked with Nicole and Maggie - both of them were SO nice and helpful. The food was great and the waitstaff were very professional. My wedding day ran so smoothly mainly due to Birchtree's efforts. I recommend... Read More them highly to anyone looking for a caterer!
---
Reviewed on

7/26/2017
Jean K
I cannot say enough great things about Birchtree. They catered my wedding and I would use them again for any event I am having. Lets start from the beginning! Our tasting with Chef Rasa was amazing. She listened to what we wanted and was able to change some dishes based on our... Read More preferences. Then Nicole, the wedding manager, is absolutely amazing. Since we are not from Pennsylvania our main form of conversation was by phone or e-mail. She was so responsive and would spend the time with us on the phone until we felt comfortable. I'm going to be honest; I didn't know all the ins and outs of a wedding. But Nicole was there to guide my husband and me. She made my husband feel and me comfortable. Leading up to the wedding, we had some confusion with our venue (not Birchtree's faults at all!). But Nicole was amazing and she took control and got things figured out. She seriously wins wedding planner of the year. On the day of everything was absolutely perfect. Birchtree put out my centerpieces and decorations. They did a great job. The Birchtree staff was amazing. While we were doing our photographs, they came out with drinks and food while also serving our guests at a different location. The waiting staff was very professional and friendly. Now lets talk about the food… it is probably hands down the best food I have had! Everything was cooked on site. Which is something they always do! This is one of the first catering experiences where they cook on site. It really makes a difference. The food was fresh and warm. Birchtree was such an important part in making my day so special.
---
Reviewed on

10/18/2016
Carolanne M
My wife and I planned our wedding with Birchtree over the course of the past year. We sent hundreds of emails back and forth, and obtained dozens of promises which went completely unfulfilled by Birchtree staff. Absolutely everyone we invited had a fantastic time at our... Read More wedding, but Birchtree was unable to properly coordinate the event and maintain fidelity to our established timeline. To start, we worked with three different event planners over the course of our planning process. We were unimpressed by all of them, and perplexed as to their inattention to detail. We were not informed until after the fact that our first planner had departed and then Birchtree replaced our event planner with an inexperienced / unwilling planner who was not up to task. We ended up working with our third and final wedding planner, at which point all of our timeline and wedding plans had to be explained for a third time. Each and every detail of our wedding timeline and party info was passed onto our third planner. We were met with glowing affirmations that each and every detail would be attended to. We had a map drawn of where to place rented furniture, where to place the photo booth, where to hang decorations, where to place flower arrangements. Each and every detail was explained via email, met with affirmations, and subsequently disregarded by Birchtree staff on the day of our wedding. Dozens of emails were sent to finalize what alcohol would be served. My wife and I selected three wines, three beers, and a specialty cocktail for the wedding. Despite numerous affirmations that labels would be placed on these alcohol options, Birchtree did not label anything, and our guests were walking around our wedding having no idea what they were drinking, what their options were. Birchtree also ran out of drink ingredients for our specialty drink. Finally, the most egregious error made by Birchtree involved our 'cutting of the cake' ceremony, which was agreed to several times by both email and in-person meetings. Our event coordinator was not on site during dessert serving time, and my wife and I were aghast when dessert and coffee began being served without any coordination or announcement. We realized then that we would not be able to serve one another cake and deliver the once-in-a-lifetime photo opportunity for our family and photo books. I cannot overstate our sense of hurt for having missed that opportunity. While these errors may seem slight, keep in mind that we paid Birchtree nearly $30,000 for their services. We requested and obtained a refund from Birchtree for our planning time wasted, and their continuity errors and lack of fidelity to our established timeline and agreements. We still feel that Birchtree made too much money off of their sub par service. My wife and I emphatically warn against contracting Birchtree to cater your wedding.
---
Reviewed on

10/08/2016
Alice L
We loved loved LOVED working with Birchtree. You know you have a great caterer when on the day of your wedding you know you don't have to worry about a single detail. They really were that kind of caterer. FOOD: The food was incredible. We are big foodies, and we didn't want... Read More the regular "chicken or steak" options. Chef Rasa is so talented and creative, we were able to pick out our perfect menu. And they were completely open to customizing things based on our tastes. Our guests raved about the food (we devoured our entrees) and we heard that the kids ate up all of their pizza (yes, they have great kid-friendly options as well). An added bonus - after we recessed from the ceremony, they have a sampling of all the passed appetizers for us so that we could get a bite to eat alone with each other. Just a small yet important detail. EVENT COORDINATOR: We started off with a coordinator who eventually left the company, and eventually transferred to Nicole. The transition was completely seamless. Nicole put me at complete ease during our final walkthrough, and gave me total confidence that she and Birchtree had everything under control. She is SO mindful of everything that you are going through, and she really does take every step to make things easier for you. I remember feeling so thankful that anytime I needed her (I can't find my bouquet! Why is my family not here yet for portraits?), Nicole always seemed to be right behind me already on her way to fix/fetch anything I needed. She is an absolute pro and I am indebted to her for ensuring our wedding ran smoothly. WEDDING DAY SET-UP: Bircthree did an amazing job setting up our ceremony, cocktail hour, and reception. I had specific instructions about where I wanted certain things, and everything was in its right place. I couldn't help but beam when I would enter a room that I had been imaging for months and it was exactly how I pictured it. Thank you Birchtree!
---
Reviewed on

9/27/2016
Catherine S
Birchtree flawlessly executed our wedding, and we couldn't be more grateful. The food, coordination, and service were all exceptional. Annie, our day-of coordinator, was fabulous and a calming presence on the day-of AND leading up to the wedding. Every time I turned around,... Read More another server was handing me champagne. Can't recommend Birchtree enough!
---
Reviewed on

9/10/2015
Kathleen B
Consider yourself lucky if you get to experience Birchtree as your caterer. They won Best of Philly 2015 for a reason! I cannot recommend them enough. We looked at a lot of catering companies and they were so far above their competition. Chef Rasa has such a calm... Read More demeanor and that is so helpful with the crazy wedding process. I had so much confidence in them from the start and they just really made the process smooth. They catered our 185 person outdoor wedding and it was seamless and people are still raving about the food. They use a lot of local and seasonally sourced ingredients and they help tailor your menu to your liking or give great suggestions if your are not sure what you want. It is not your typical boring wedding food. They will also work with your other vendors and come up with a timeline for the day and also be your day of coordinators to help the day go smooth. We cannot wait to figure out what else we can use them for in the future!
---
Reviewed on

6/29/2015
Tara J
After talking with several other caterers and receiving what felt like canned proposals, we finally found exactly what we had been searching for in Birchtree Catering. From our very first contact, Rasa took the time to learn about us and engage in our story and in response... Read More crafted an incredible menu inspired by the foods and ingredients that we've shared in our relationship. They aced the tasting and then executed perfectly at the wedding. The beautifully presented family style dishes elicited loads of compliments and even more clean plates. Every element, from the signature cocktails down to the bar snacks, were coordinated to create an experience that was uniquely "us". Birchtree's design services allowed us the freedom to DIY when we wanted to and delegate when we didn't. Jenna created a proposal that captured the mood and style we were looking for and organized all of the little details to make it perfect. She arranged antique furniture pieces and decor that we provided to create beautiful tablescapes and an intimate outdoor patio, and created custom signage for every component of the event styled to match the save-the-dates and invitations that we had created ourselves. She beautifully organized our homemade marmalade favors, and even provided all of the bouquets and boutonnieres for the bridal party! In the weeks leading up to the event, the Birchtree team accommodated last minute requests and made sure everything was organized and coordinated so that we felt confident and relaxed on our wedding day. Our day of coordinator Alexandra made sure that our other vendors were organized and took charge of the timing of the ceremony in support of our first-time officiant. She even made sure we had some food and drinks set up in the back room that we briefly retreated to immediately after the ceremony. The folks at Birchtree are creative and professional, and inspired confidence at every step along the way. It's obvious that they take immense pride in what they do, and we're so thrilled to have had them at our wedding!
---
ABOVE AND BEYOND AMAZING
Reviewed on

2/26/2015
Abraham T
These guys were absolutely amazing! When our original venue canceled on us (certificate of occupancy issue), Birchtree Catering went ABOVE AND BEYOND to work with us to find a new location and keep our dream wedding alive. Chef Rasa's food is delicious and beautiful, her... Read More ingredients are locally sourced, and her menus are innovative and specifically tailored to your wishes and budget. I have nothing but THE BEST to say about these guys! Wedding: 11/15/2014
---