Home

Blissful Events
About this Vendor
Want a Blissful day?
Blissful Events is the premier Wine Country Wedding Planner. As you look around you on your wedding day, every aspect reflects your unique love story, and exceeds your expectations. Truly one of the happiest days of your life, you know that as details come up, they'll be handled in a loving and not rigid way. Your ceremony celebrates your special love, and the reception is the best party that you, your family and friends have ever attended. The people most important to you feel the incredible love and care that went into the wedding. As I reflect upon your wedding, I'm proud that our careful planning allowed for sweet surprises and moments that will be treasured for a lifetime.
Details
Engagement Party, Getting Engaged, After Party, Rehearsal Dinner, Welcome Party, Rehearsals + Parties, Ceremony, Cocktail Hour, Day After Brunch, Reception, Rehearsal, Wedding
Destination Wedding Packages, Destination Wedding Planning, Destination Weddings, A la Carte Wedding Planning, Budgeting, Day-Of Coordination, Full Service Wedding Planning, RSVP Tracking, Planning

Contact Info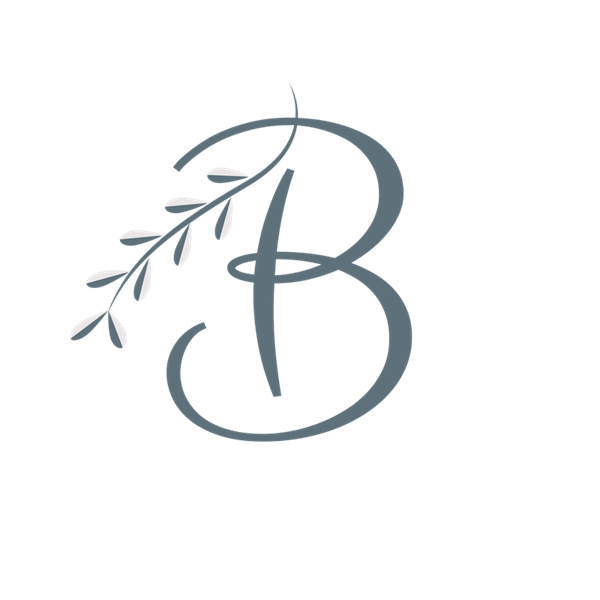 Reviewed on

11/28/2017
Chris
Samar is everything you could hope for in a wedding planner and more! We feel so fortunate to have worked with her and can't imagine what our wedding would been like without her. We gave Samar a vision of a California themed wedding without much detail and she took the idea... Read More and ran with it. She quickly got to know us and designed a wedding that was the best reflection of us and our relationship that we could have ever hoped for. Samar's best qualities: - Her personal touch. She quickly picked up on and adjusted to both our personalities and how we operate. She pushed us to make decisions when appropriate but never put pressure on us to make those decisions. And looking back on the year of planning we appreciate her calmness and your reassurances throughout the process. - Samar's fantastic knowledge of and connections with vendors. Samar presented us with the best options for vendors so finely tuned to what she knew was our vision for our wedding. - Samar understands the importance and value that planning a wedding should be fun! She made the whole process fun from start to finish and we will remember not only the wedding, but the entire process leading up to it as a wonderful time in our lives. Thank you so much Samar!
---
Reviewed on

10/04/2017
Mikaela S
Absolutely 5 stars all around! Samar is amazing! We planned our wedding from a distance - living in Michigan planning for a wedding in Sonoma, CA. Samar help to create a beautiful wedding down to the very last detail. She provided tons of recommendations of vendors to use in... Read More the area and even went out of her way to meet with vendors that we found who were not on the list of recommendations from the venue to ensure their quality and work! Planning a destination wedding is hard (and may I say stressful!!!) but Samar made it painless and almost too easy. The timeline flowed smoothly, every detail came together perfectly and not a thing went wrong on the day of the wedding (or at least if it did she did a great job at covering it up from the bride!!). As the bride, I was so worried about all that I would have to do once I arrived In California for the wedding week but really aside from last minute arts and crafts, Samar helped to console my worries and stresses that the day would be perfect as well as ensure that the vendors all came together to do just that and make it a dream come true. The day prior and the day of the wedding our families and ourselves did not do a thing for the wedding, instead we left it up to Samar and took her up on some of her local recommendations and went out wine tasting instead of stressing! I could not have been more grateful to fall upon such a wonderful panner. She made the day (and ALL the days) leading up to the wedding easy, painless as it could be and fun! She has such a fun and loving personality that she blended in perfectly with our guests and seemed like one of them herself! We cannot thank you enough Samar (and team!). You and work work are absolutely beautiful!! XO Mikaela & JC Laughlin
---
Reviewed on

12/06/2016
Andrea F
My wife and I agree hiring Samar was the best money spent during the entire wedding planning process. I thought I could handle planning our 130 person wedding on my own. Less than three months out from the wedding date I realized I was in over my head, and needed a professional.... Read More Samar jumped in to an unconventional situation, taking the reigns of our half-planned wedding as time was ticking down. Samar asked great thought provoking questions of us in pre event meetings and made appropriate suggestions while shopping for rentals; she's organized to a T, and has fantastic contacts with vendors. She was upfront and communicative about budgets, and worked within our limits. Our venue did not typically host weddings, we needed to rent everything and contract with outside staff. The date was a holiday weekend and staff was hard to find on short notice; Samar made it happen. The event was beautiful, hospitable to guests, and a reflection of my wife and my relationship. The details I would not have thought of, like lighting, signage, and flow of the event made all the difference. Samar has the day-of timelined out to the minute. We got to fully enjoy our wedding day, get ready with our bridal parties and know that Saamar had everything taken care of. Working with Blissful Events is a wedding gift to yourself! I recommend Blissful Events wholeheartedly!
---
Reviewed on

9/14/2017
Olivia S
Sandi McCrakin is the absolute best! We planned a destination wedding, so the majority of our communication was over the phone or via email. Despite this, Sandi managed to capture the true essence of our relationship. The ceremony was better than we could have ever expected, and... Read More all our guests raved about it! Sandi is kind, thoughtful, and truly talented. Thank you for giving us the perfect ceremony!
---
Reviewed on

8/07/2016
Thank goodness our friends referred us to Samar and Blissful Events for our pre-wedding and day-of planning. I don't know what we would have done without her! Samar met with us several times in the lead up to our very DIY wedding at a venue that had never done weddings before.... Read More Together with Samar we were responsible for every detail. Thanks to Samar's careful planning nothing was missed and the day went perfectly. There were no missed details, and thanks to her presence we were able to enjoy every moment of our day as participants rather than planners. A few things I'll highlight that were amazing/helpful: 1) Samar has developed a well-tested wedding planning toolkit which we used extensively. There definitely would have been missed steps without this, and without her careful review of our plan. 2) Samar offered creative solutions to problems we didn't know how to handle. For example, the spot we wanted to get married on had a big burn mark in the grass from bonfires. We had no idea what to do about it. Samar came up with the perfect solution: use a square of sod to cover it up! Cheap, effective, and easy to do. 3) Samar helped us coordinate several different vendors, meaning I didn't have to think about it at all on day of. That was an enormous relief. 4) Samar kept her cool all day. Everything felt totally under control. She even indulged me by texting me photos of the reception area set up so that I could see that everything was going exactly according to plan. 5) Samar arranged for a bottle of champagne and clean room to be awaiting us at the end of the night. I didn't realize it, but coming back to an ordered little sanctuary at the end of that amazing day was so important. On top of all of this Samar was responsive, friendly and just generally fun to work with. I couldn't recommend her more highly, and have already passed her name along to several good friends who are engaged. You will be in great hands with Blissful Events!!
---
Reviewed on

1/19/2016
Jaime B
Planning my wedding is so much easier than I could have ever hoped for. All my visions are coming to life. From the very first phone call I knew Blissful Events would be perfect. I'm so excited for our wedding. Thank you Samar! -Jaime
---
Reviewed on

10/26/2015
WOW! Samar was absolutely wonderful to work with. Our daughter was married last month. The wedding was at a somewhat remote site and Samar made EVERYTHING seamless. As mother of the bride we were not sure we needed a wedding planner but now I tell everyone it is a... Read More necessity. She made our daughters day perfect and trouble free.
---
Elegant & Flawless
Reviewed on

8/19/2014
Samar is absolutely the BEST at what she does! She is attentive, organized, detail-oriented, professional, has great taste and style, and keeps a calm demeanor and a smiling face no matter what the circumstances. She will make your event flawless and memorable, and make sure... Read More you have nothing to worry about.
---
Samar is amazing!
Reviewed on

11/07/2013
Rebecca P
I hired Samar with a month to go before my October wedding. Last minute I decided to hire a day-of coordinator so I could actually enjoy my wedding. I contacted about 10 different coordinators and Samar was the only one that I felt was actually listening to me!!! I felt like... Read More most of the coordinators I spoke with were pretentious and all about themselves. Not Samar though, she wanted to hear about my vision and how she could help me. She was easy going, but super professional. She was great about keeping me updated and was always there when I needed her. I highly recommend Samar! She will make your wedding happen exactly how you vision. The girl gets things done!
---
Absolutely Wonderful!!!
Reviewed on

10/12/2013
Marta N
We hired Samar as our day-of coordinator and some additional pre-wedding design help for our wedding on September 21, 2013. We were away on our honeymoon until just yesterday, so I didn't have a chance to write a review sooner, but Samar was AMAZING. I had so much fun... Read More meeting with her before the wedding during the planning process. She was incredibly helpful and always had wonderful ideas. Her warm, bubbly personality was a pleasure to work with, and she worked SO well with all the other vendors at our wedding. At the last minute, our weather forecast changed and it appeared that we would have a rainy wedding. The morning of the wedding it was pouring rain. However, Samar was attentive and flexible and ready for everything. I did not have to worry about a thing the day of my wedding, and I was able to simply enjoy the entire day with my husband. During the reception Samar checked in periodically to remind of things like cake cutting, etc. and to keep people where they were supposed to be, but she was so kind and relaxed about it. Everyone had wonderful things to say about how on top of it, yet calm Samar was. The sun ended up coming out just in time to dry everything up and make a beautiful appearance at our wedding. Our day was a dream come true, and we simply would not have been able to enjoy the day like we did without Samar's help!
---
dc planning for sonoma wedding
Reviewed on

8/29/2013
Sara E
Samar and her team were the reason our vision came to life. We loved every minute of working with Samar and Blissful Events and they made it very easy on us especially taking into account that we were planning from afar! Always fun and now my husband and myself consider Samar... Read More a friend as well as our wedding planner! s&j
---
Working with Samar & Blissful Events was amazing!
Reviewed on

8/20/2013
As a vendor, all you want when working with another vendor is that they're organized, on top of things and extremely helpful. Samar was all those things and beyond! She goes out of her way to take care of both her brides and the vendors she hires for her weddings. We'd recommend... Read More her to any bay area bride!
---
How to spell "relief"? Blissful Events.
Reviewed on

8/15/2013
We hired Blissful Events for day-of wedding planning. Samar was extremely accommodating to our needs during the pre-wedding meetings, going beyond her contractual duties and taking extra time to make sure she got all the details and information she needed from us. Come wedding... Read More day, she and Elizabeth were wonderful. As far as I knew, the wedding went off without a hitch—which means they did an excellent job :) They were polite and unobtrusive, yet managed to orchestrate all the components smoothly and on time. Do yourselves a favor and hire Blissful Events.
---
Wedding Planner Extraordinaire
Reviewed on

10/09/2012
Sarah Wells S
I cannot say enough good things about Samar. We really could not have pulled together our wedding without her. My husband and I live in New York City but decided to have a small (40 person) wedding in Santa Rosa this past September. It's very difficult to plan a wedding on... Read More the West Coast while living on the East Coast, especially when you can only fit in one 3-day visit during the entire planning period! Luckily, Samar made sure that everything came together perfectly. From our initial meeting with Samar, she really understood the vision for our wedding. As our planning progressed, I never felt nervous about our timeline or our budget. Samar seemed to have it all under control. She works efficiently and calmly which really helped us to feel secure and confident through the whole process. When my husband and I came to California for our one in-person planning weekend, Samar set up numerous meetings with a host of amazing vendors while also leaving time in our schedule for us to enjoy California. In that short time frame, we came away from the weekend with a florist, caterer, cake baker, venue, and unlimited excitement for the wedding. On the day of the wedding, Samar flawlessly coordinated everything and everyone while making sure everything stayed on schedule. When lipstick accidentally fell on my dress, Samar was there with an "emergency" kit to fix it! She literally does it all. My husband and I did not have to worry about a thing. We were able to enjoy ourselves knowing that everything was in Samar's more-than-capable hands. In addition to being a great wedding planner, Samar is a great person to work so closely with for months. I am happy to have made such a great personal connection with Samar and look forward to being in touch with her for years to come! I honestly can't think of one aspect of our wedding that I wish we had done differently. It was like a dream, and we have Samar to thank for making it happen! If you are looking for a wedding planner, I would highly recommend Samar!
---
Worth every penny!
Reviewed on

10/18/2011
Robyn A
Samar Hattar of Blissful Events is wonderful. We hired her as our Day-Of Coordinator for our October 1st wedding and honestly it wouldn't have been what it was without her. My husband and I planned every detail of our wedding ourselves, but on that day we didn't have to think... Read More about anything, knowing Samar was taking care of all the details and making sure everything was in place and ready to go. I'd recommend her without reservation, she will always have a sweet spot in our hearts.
---
Awesome Event Planners
Reviewed on

10/04/2010
Buford B
Blissful Events is the best Event Planner company that we have ever been involved with. They are very talented and knowledgeable about the wedding business and what makes weddings perfect
---
Meet The Owner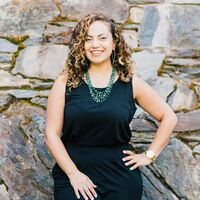 Samar
I am a shameless romantic, When I'm with my friends, I'm the first one on the dance floor. I start every day naming seven things that make me grateful. I have a genius for details, yet love a good surprise. I love the excitement of the City and the beauty of our rolling hills. I am a genuinely happy and positive person even when curve balls get thrown my way.