Home

Blooms and Batter Designer Cakes
About this Vendor
Fabulous Cakes for Extraordinary People!
Delicious Cakes with elegant designs. Flavor that is out of this world! Cakes for Weddings, Bridal Showers, Grooms cakes, Bachelor and Bachelorette parties, Anniversaries, Holidays. If you like designer cakes with a personality as vibrant as you, call us today!
Details
Cake Accessories, Cake Cutting + Serving, Cakes + Desserts





Contact Info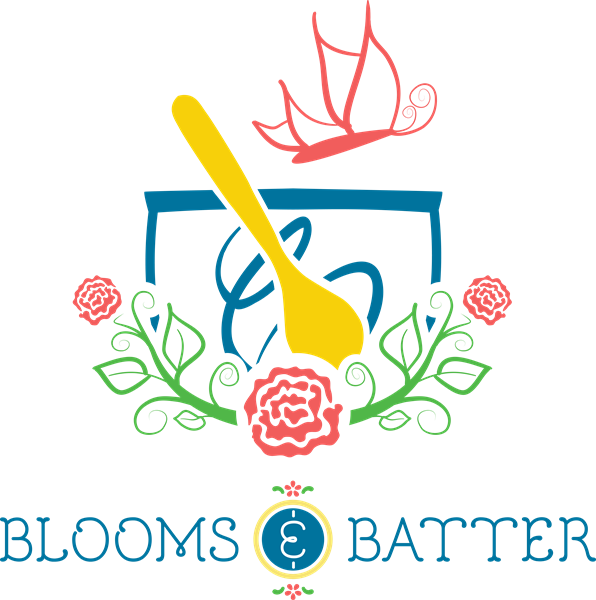 Reviewed on

11/10/2017
Megan B
Adelita was amazing! We had our cutting cake and 5 different flavors of cupcakes for our guests. We had about 30 extra cupcakes on order after our final numbers came back. I expected (and hoped) to have some leftovers, but they were all gone! Our guests LOVED them. Highly... Read More recommend her!
---
Reviewed on

2/20/2018
Hannah T
Overall, Lita was great to work with. She did our wedding cake, cupcakes and flowers. She create the most beautiful flower crown for me, which got SO MANY compliments throughout my wedding day. The flowers were gorgeous, and the cake was delicious. Everything was just as we... Read More requested. The only minor issue we had was timeliness of delivery - there was a delay on getting the cake delivered, but it all ended up working out okay in the end. We really appreciated all of Lita's hard work and attention to detail!
---
Reviewed on

10/31/2017
Spencer W
This cake was amazing and affordable- her sugar flower work was so lovely and she was extremely accommodating. Everyone loved the cake❤️
---
Reviewed on

10/31/2017
Melissa B
Adelita was great to work with! She gave us everything we wanted within our budget. She's so kind and accommodating. Thank you for helping make our special day so perfect!
---
Reviewed on

10/29/2017
Bailey H
Beautiful cake and amazing service!
---
Reviewed on

10/11/2017
Brittany B
Adelita at Blooms and Batter was absolutely amazing making the bouquets and boutonnieres for my wedding. She is very professional and friendly; she even delivered them for free and made beautiful vases for each bouquets for the reception. Highly recommended!
---
Reviewed on

10/09/2017
Linda M
Lita was really easy to work with. She was organized and accommodating. She offered cake samples and suggestions. Pricing was very reasonable. The cakes were tasty and the bouquets were pretty. Everything was personally delivered by Lita in a timely manner. My only recommended... Read More improvement is getting pictures of flowers that were going to be in my bouquet beforehand.
---
Reviewed on

10/08/2017
Adam J
Extremely helpful, went beyond her expectations! Definitely to others to her!
---
Reviewed on

9/19/2017
India B
Lita is the best! Let me start by simply saying, she is very helpful and goes beyond what she is only required to do to help! She stayed the duration of the wedding, without us asking just to make sure our day went well!!!! If I could do it all over again it would be in reason... Read More for her.
---
Reviewed on

7/11/2017
Taylor H
Service was fantastic and our cake and cake pops were absolutely beautiful and delicious. Adelita was so helpful and made sure everything was delivered on time. The cake and cake pops were also extremely affordable. Very deserving of a 5 star rating!
---
Reviewed on

5/30/2017
Hannah M
Adelita is so talented! Our cake was simple, but so tasty! We had lemon, chocolate, and vanilla. Each flavor was yummy!
---
Reviewed on

5/22/2017
Karen W
I have seen many floral arrangements, but never as beautiful as the ones Blooms and Batter Designer Cakes makes. The love and care that is placed in creating everything is second to none. My only regret is not having Adelita make my cake, for a friend made it for us as a gift,... Read More but the bouquets and the boutonnieres that she made for our wedding was absolutely beautiful. I let Adelita know what my colors were and she matched them perfectly. I love her so much and appreciate her personal touch. Everyone that I come in contact with that is having any kind of special occasion, I am going to recommend Blooms and Batter.
---
Reviewed on

5/16/2017
Daina S
Adelita did an amazing job at designing my cake. It was exactly what I asked for, and she was able to work with me to get the design and colors I was looking for. It was delicious too. I would definitely recommend Blooms and Batter Designer to my friends and family!
---
Reviewed on

4/27/2017
Albert F
Lita is the nicest person ever. We met her when we were running over budget with our wedding preparations. We were looking for someone who can make a customized cake at affordable price. She listened carefully and came up with a quick solution. At the beginning, we were coming... Read More only for the cake. But when she realized that there were many things that we didn't know about a wedding ceremony, she offered to help us with the coloring and flowers. She made a very beautiful bouquet for my wife, and all the flowers for the bridesmaids, the groomsmen, and family. Can anyone believe that she decorated the church with her own accessories for no extra charge? YES she did. During the reception, she was there on time, and the cake was great and delicious. Overall​, Lita was amazing. She is the type of person that you will want to have at your ceremony. I will recommend her to anyone who is looking for a wedding cake, decoration and flowering. Thank you Lita for your positive input for the success of our wedding. God bless you.
---
Reviewed on

10/31/2016
KATIE (
MS. LITA DID A FANTASTIC JOB. EVERYONE ENJOYED THE FLAVORS. SHE IS SO SWEET AND EASY TO WORK WITH. HAVE USED HER FOR MORE THAN JUST MY WEDDING DAY. MY FLOWERS WERE AMAZING. WE WENT WITH SILK AND EVERYONE THOUGHT THEY WERE REAL.
---
Reviewed on

10/29/2016
Stacia W
Adelita was so fun to work with. Not only did she do a great with the floral arrangements for my weddong, but she assisted in the decor for the ceremony as well. She was so willing to go above and beyond, to make sure she created a vision for what I truly desired. Would highly... Read More recommend again.
---
Reviewed on

10/28/2016
Matt B
Lots did a fantastic job with our flowers. She was very good at listening to our ideas and having a good feel for what we were looking for immediately. She also had some great ideas that made what we had in mind much better. She went above and beyond for us, checking local sites... Read More for particular flowers and going out and buying baskets herself when we mentioned we were looking at putting some flowers in baskets. If you are looking for a florist who do everything in her power to make the wedding exactly how you hoped--and then some--then you have come to the right place.
---
Reviewed on

9/12/2016
Katie B
Lita did our wedding flowers. Her arrangements were so beautiful! She was so easy to work with and flexible. On the actual day of the wedding, she was so helpful in allowing us to hold on to some of her vases when we had forgotten to bring some. Some of the other florists we... Read More talked to seemed a little intimidating, but Lita was easy going and enthusiastic about helping us achieve our look and theme. Many of our guests expressed their compliments on the flowers. We're so happy to have had Lita be a part of our day. And even though we decided to go a different route on the cake, I will say that hers was one of the best that we tried in Indianapolis, so you won't be disappointed!
---
Reviewed on

7/11/2016
Kelly K
Lita did such a great job making my dream wedding cake come true. I was a little nervous because my husband and I didn't look around at very many bakeries but Lita did such a great job. I didn't actually eat my cake, other than the small piece I had when we cut it but I received... Read More many compliments from guests about how great the cake was. I will definitely use Lita again for designer cakes in the future! She was also very reasonably priced!
---
Reviewed on

6/30/2016
Kate C
Lita is amazing!! So easy to work with, accommodating, and kind. Our cake looked EXACTLY like the inspiration picture that I showed her, and it received great reviews from our guests. Very reasonably priced, as well!
---
Reviewed on

6/11/2016
Blooms and Batter was an amazing company to work with. Adelita is such a warm, caring and patient business woman. She created beautiful cupcakes for my wedding and they tasted just as good. I can't speak highly enough of Adelita and her willingness to serve and help. Please... Read More consider doing business with Blooms and Batter for your next event, whatever that may be. May her business continue to be blessed.
---
Reviewed on

6/07/2016
Kayleigh W
My husband and I are obsessed with succulents and we really wanted to incorporate them into our wedding as many ways as possible. The idea of finding someone who could hand build (not only succulents for the cutting cake) but tiny ones for the tops of our cupcakes seemed so... Read More daunting. We found Blooms and Batter on the Knot and I thought that since they specialize in flowers as well as cakes, maybe I had found someone to help create our dream. Since I live in Seattle, Lita and I conversed through email and by phone. She was superbly attentive and I felt like she completely understood what it was we were looking for and all the best ways to do it. Her pricing is beyond reasonable for all of the tiny details she added and how stress free she made everything. My mother and I diy'd pretty much everything and the fact that Lita was willing to come and prep/set up the cake and succulents for the cupcakes was beyond helpful. Lita was such a joy to work with; everything was beautiful, seemed so effortless and tasted delicious!
---
Reviewed on

5/05/2016
Lita is wonderful- I would highly recommend her for weddings or any occasion! She made a cutting cake and 100 cupcake toppers for my daughter's wedding. The theme was succulents- Lita handmade the most beautiful looking edible succulents for the cake, 100 cupcakes that we made... Read Moreauyfcbefvrafaxtfuutwwtrufxwrzdburayxxw and even put them on the cupcakes for us. They were absolutely beautiful and the cake was delicious.
---
Reviewed on

4/18/2016
Jamie F
Adelita was simply amazing. She does cake and flowers which makes it so much easier. She gave us great value and was such a delight to work with. We did multiple flavors of cake, tried them all, and they were all so good! We added on flowered last minute and they turned out... Read More great too!
---
Reviewed on

12/21/2015
Bethany W
Adelita did a great job with our cake! We tasted cakes at several places and hers was hands-down the best and the most creative with flavors. She didn't have any trouble with our request for a small fancy cake and then sheet cakes for the guests. She provided good advice on... Read More quantity and was more reasonably priced than other bakers as well. Our cutting cake was gorgeous and tasty!
---