Home

Blu Falls Arts & Events Center
Amenities + Details
Amenities
Handicap Accessible

Liability Insurance

Reception Area
For more details about amenities, please message the Venue.
Food + Catering, Planning
Contact Info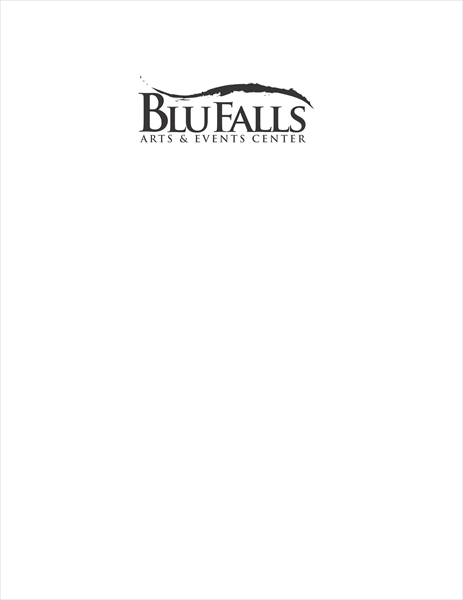 The PERFECT Wedding Venue
Reviewed on

7/24/2015
Kelly T
From the very beginning, the staff at Blu Falls made sure we knew that we could ask questions, make suggestions, and customize our package to be truly unique to our wants and needs. Since we wanted to do our ceremony and reception indoors at the same venue, but had a big guest... Read More list, they allowed us to do a room change over with a cocktail our in the smaller room in-between. The staff was very accommodating to our unique requests to have a champagne toast during the ceremony! It was untraditional, but it went smoothly and our guests loved it! Emily, our coordinator, was so helpful, nice, and accommodating. Anything we wanted, she made happen. Truly, every small detail was well thought out and made a top priority for the staff. They were willing to switch around details in the packages to remove items we didn't want and provide us with the details that were important to us. They understand that every bride and groom want their wedding to reflect their values and styles - and they do whatever they can do make that happen! My favorite part of working with Blu Falls was having the ability to book vendors through my contract with them. My centerpieces, catering, bar, linens, cake, photo booth... all came through one contract. I also had the option to book other vendors through them as well - but chose to utilize a different florist for bouquets, my own photographer, and my own DJ. I'd highly recommend Blu Falls to anyone in the future! The staff leading up to the day and on the day of the wedding were five-star and I can't imagine there being a greater team!
---
Amazing experience!
Reviewed on

7/23/2015
Joy R
The staff at Blu Falls was awesome! Emily made sure every detail was addressed and that everything went smoothly! Highly recommended!
---
Wedding day
Reviewed on

10/02/2013
Carrie C
In general it was a great day. A few things that I wish would have gone differently but even with that would still not change a thing.
---
My Blu Falls Wedding
Reviewed on

7/10/2013
Rachel K
We took advantage of the outdoors area at Blu Falls, we got married under a gazebo and had a beautiful waterfall for the backdrop. It was perfect. Blu Falls is a wonderful place to get married. The food was great, everyone was commenting about how good it was. My favorite was... Read More the cake, not only did it look stunning but it tasted even better. There were a couple of things that could have been better. We were only allowed in the venue starting at 3 pm on the day of our wedding. The ceremony started at 7:30. This did not give us a lot of time to get everything done. For spending right around $10,000 for the venue, I'd wish we could have been able to start preparing as early as we needed. Also, my Bridesmaids were in 2 different colors so when they walked into the ceremony to stand next to me their colors were supposed to alternate. It turned out that 2 of the girls in the same colored dress were standing next to each other (which also meant 2 of the guys in the same color were standing next to each other) We even had a rehearsal and the coordinator knew this was what should have happened. Honestly I didn't even realize it until I had looked at pictures. But this was a pretty ridiculous mistake that I believe the coordinator should have caught before having them walk outside. The last thing was when cake cutting time came around, no one from the staff showed up what to do. Luckily our photographer was there to help.
---
Great Value for Wedding/Reception Venue
Reviewed on

11/08/2012
Amanda P
We are so happy with our wedding at Blu Falls! Our ceremony was outside, with the gorgeous waterfall garden and gazebo. The landscaping is great, and the photos we took outside were stunning. Our reception was in the main ballroom, which includes chandeliers, french doors,... Read More fantastic natural light, and wooden floors. Aesthetically, I couldn't have been happier. Our guests - to this day - compliment how delicious (and hot!) the food was. With 140+ guests, we were impressed with the consistent quality. The staff was incredibly helpful and nice, from planning assistance to last minute requests the day of the wedding. One thing I would warn about, we did have an issue with the table set up. One of my requests were not met with the chair set up. Blu Falls charges $100 to assign a number to a table, so it was disappointing that the level of service received did not match the extra charge. Overall, with the visual appeal and large staff we thought Blu Falls was a great value for Indianapolis weddings!
---
Nice
Reviewed on

9/17/2012
Ashlee Z
Our wedding day went off without a hitch and Blu Falls was fantastic the day of the wedding. As a bride, I was never stressed about the venue.
---
Check them out!!!
Reviewed on

4/18/2012
Jamie A
Blu Falls is absolutely amazing! The venue is beautiful and was definitely made with the bride in mind. The bridal suite is spacious, functional, and pretty. They have a groom suite with a shower. The food was awesome! The chef wants to please you so he listens to your... Read More concerns and makes necessary changes. Their staff are there with you every step of the way and they are so professional. Not to mention they are a fun and great bunch to work with.
---
Wonderful
Reviewed on

10/06/2011
Kimberly F
I loved Blu Falls. They have the perfect outside ceremony location, as well as a beautiful indoor reception area. The Event Coordinator was so flexible and wants your day to be everything you dream of. They offer things you never even thought you wanted. I highly recommend Blu... Read More Falls. They also provided the cake and it was delicious. Guests who never like wedding cake are still talking about how good it was.
---
Great Place for a Wedding
Reviewed on

7/26/2011
Lindsey R
Beautiful outdoor ceremony space and indoor reception area! The food and service is excellent too!
---
Beautiful Venue!
Reviewed on

7/19/2011
Jessica M
The entire night of my wedding, all I heard was "this place is so beautiful"! There is beautiful windows, hardwood floors and decorations that required very little decoration to look stunning! Valerie, the event coordinator, is very attentive and helpful and was more than... Read More willing to spend time with me! The service during the reception was very good with servers constantly asking if you needed anything. I highly recommend this venue as it was well worth the price!
---
Beautiful!
Reviewed on

10/22/2010
Brittany K
Our overall experience with Blu Falls was a good one. We had our wedding ceremony outside where they have a beautiful arbor and waterfall area in teh background. They have an additional indor room ready to be set up in the event of rain. Our reception was inside in their... Read More 'Cascade Room' and was wonderful. The staff is polite and professional and Valerie (the contact for events) is very helpful through the whole process. The venue is gorgeous and all of our guests enjoyed themselves! The restrooms are amazing and they offer seperate suites for the bridal parties to use when getting ready for the day. Valerie and the staff are beyond helpful the day of the event! Valerie was there to keep the groomsmen in order and make sure that everyone is where they should be at the right time. The reason why I give Blu Falls 4 stars instead of 5 is that they are not very flexible and they are fairly expensive. Given the amount of money that is spent I would have appreciated a little more flexibility. You have to use their catering (which is fine) and because of this you are not allowed to bring in ANY food products... This means edible favors and if you want to eat lunch in your suite you have to order it from them. They offer an 'open' bar but it is also fairly limited and you are only allowed to chose ONE kind of beer. Again, given the amount of money spent, a little more flexibility would have been appreciated. They have a knack for adding on $50 here, $100 there for little things that you wouldn't even think of... but this is typical of many venues. Getting married is quite the business venture!!! Again- our overall experience was a good one! We enjoyed every minute of our day and appreciated the help of the staff very much!
---